Wild Taiga Delights – 7 places to eat in Kuhmo and Suomussalmi
7.7.2023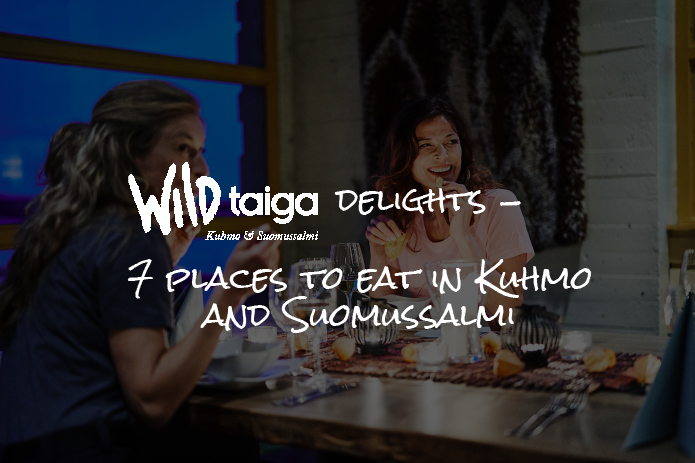 Nestled in the captivating landscapes of Kuhmo, Suomussalmi and the other areas nearby, the Wild Taiga area of Finland offers a plethora of natural wonders and cultural treasures. As you embark on an unforgettable journey through this enchanting region, prepare to indulge in a culinary adventure like no other. From savoring mouthwatering local delicacies to discovering unique dining establishments, the Wild Taiga area has something to tantalize every food lover's taste buds.
Restaurants in Suomussalmi
Silent People: Where Art Meets Cuisine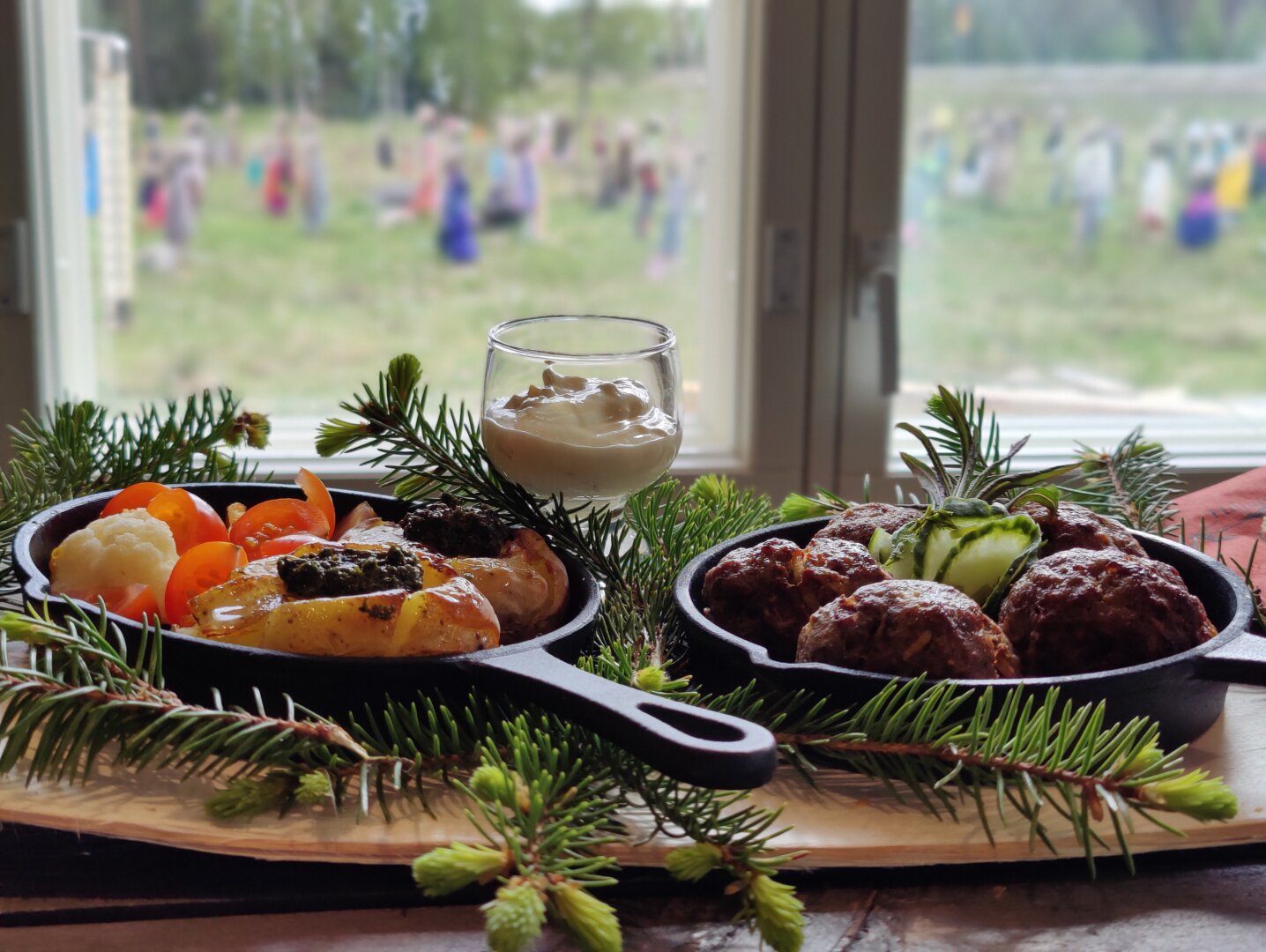 Located in the heart of the Wild Taiga area, Silent People offers a unique lunch experience combined with famous art. This remarkable restaurant is adjacent to the captivating Silent People art installation that has gained international recognition on social media.
Stop by to savor their culinary creations made from locally sourced ingredients, served on eco-friendly wooden plates. For a quick snack, head to the outdoor cafeteria and indulge in mouthwatering pancakes cooked over an open fire. Choose from a variety of savory or sweet fillings and enjoy a cup of coffee brewed on the fire to complete the experience.
Kultainen Kukko: A Taste of Local Delights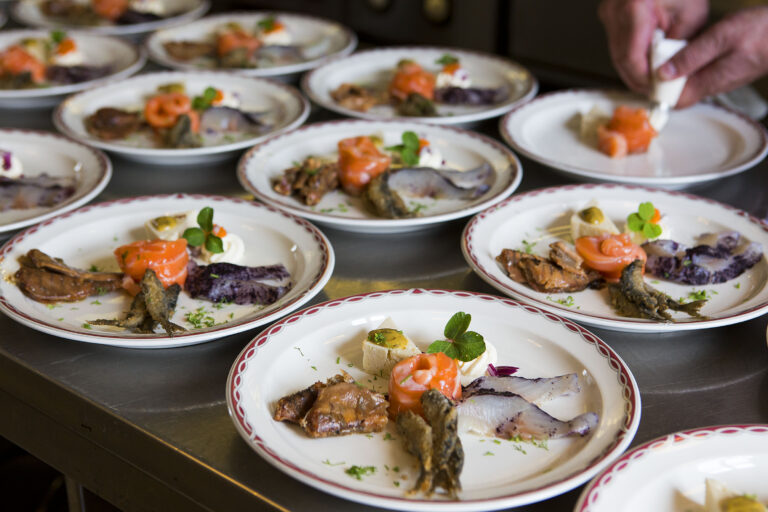 When hunger strikes near Suomussalmi center, Kultainen Kukko is the place to be. With three decades of experience, this restaurant specializes in preparing delicious meals using locally sourced ingredients. The menu varies with the seasons, offering delightful dishes featuring wild herbs in spring and flavorful mushrooms in the fall. Satisfy your cravings with their delectable daily lunch served from 10:30 am to 3 pm.
Unique restaurant in Paltamo
Makuhelmi: Scenic Views and Flavorful Cuisine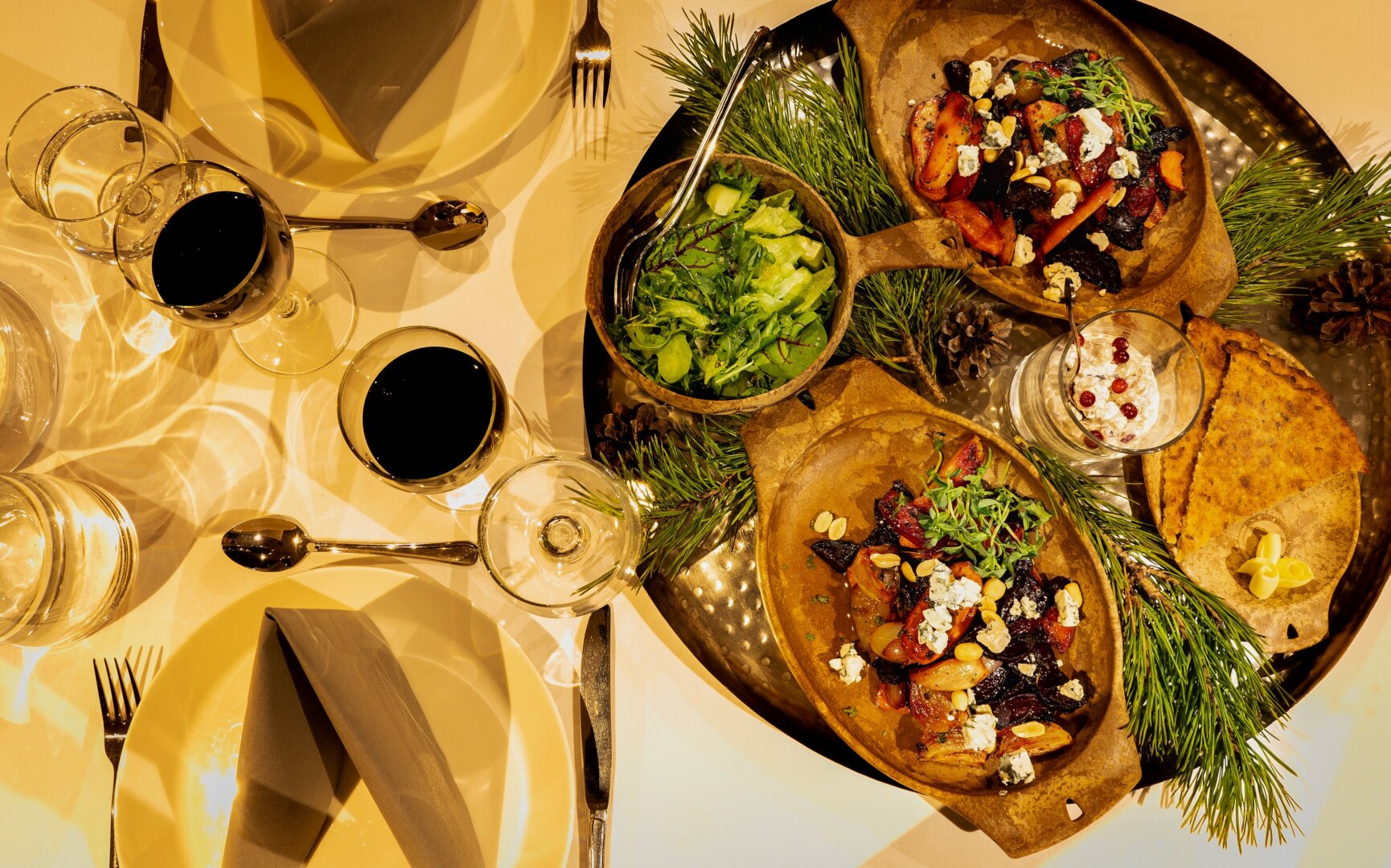 Perched atop Kivesvaara Hill in Paltamo, Makuhelmi offers breathtaking 360-degree views and an exquisite dining experience. The restaurant owners personally gather berries, herbs, and mushrooms, ensuring every dish bursts with the clean and fresh flavors of the Kainuu region. Located within the Arctic Giant hotel, the menu reflects the hotel's theme. Take your pick from the three giant-sized menus and embark on a culinary journey like no other.
Restaurants in Kuhmo
Kaesan: A Coffee Break Delight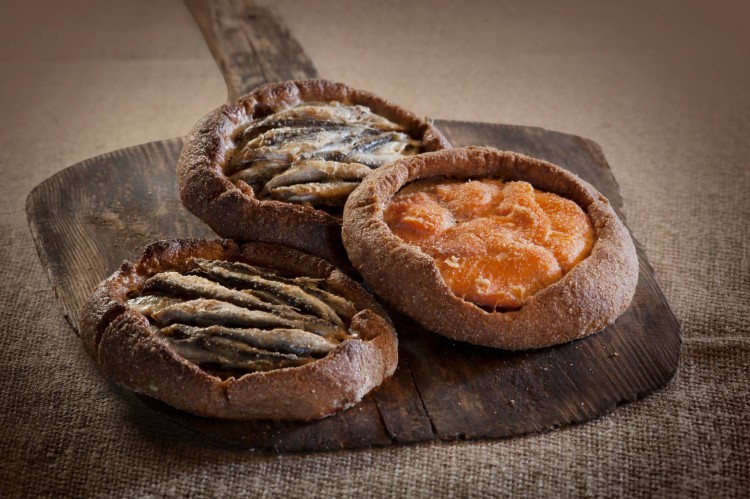 Located in the heart of Kuhmo, Kaesan herkkupuoti cafeteria is the perfect spot for a coffee break. Treat yourself to a local delicacy called "rönttönen," a small pie filled with lingonberries that offers a delightful combination of sweet and savory flavors. If rönttönen isn't your cup of tea, fear not! Kaesan's display boasts a wide array of other delectable snacks, including cakes and pastries. Don't forget to grab some bread or pastries to take with you for a scenic picnic.
Kanteletar: Lakeside Dining at Its Finest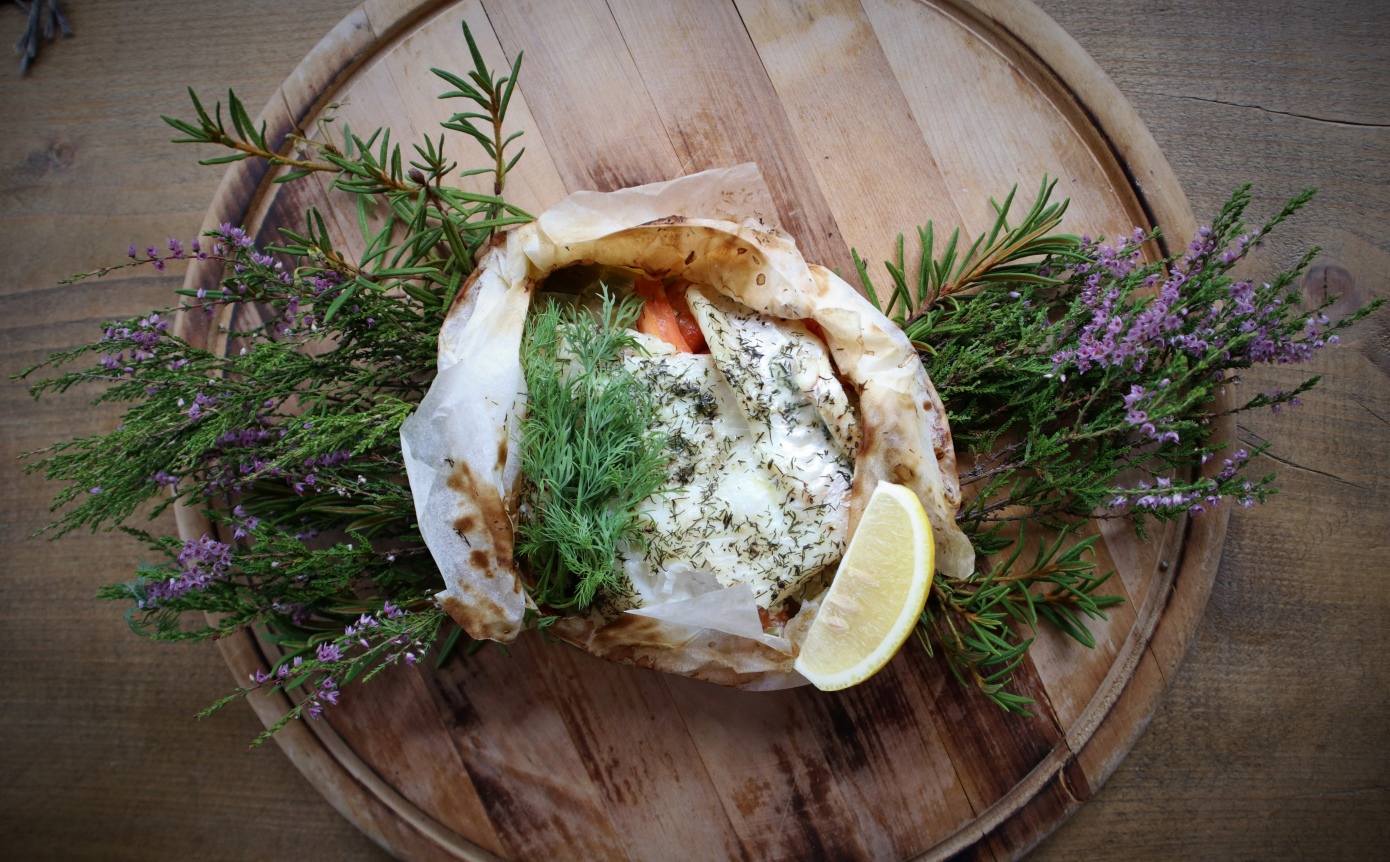 Nestled within Hotel Kalevala, Kanteletar restaurant offers a stunning lake view and an exceptional dining experience. During the summer months, indulge in your meal on the restaurant's glass terrace, creating the illusion of floating atop the lake. A must-try dish is their famous pike-perch parchment, featuring fish freshly caught from the lake adjacent to the hotel. It is delicately cooked inside parchment paper with potatoes and seasonal vegetables, resulting in a tantalizing culinary delight. After your meal, head to the hotel's private beach and savor a refreshing drink while basking in the sun.
Pohjolan Talo: Log House Dining with Mouthwatering Burgers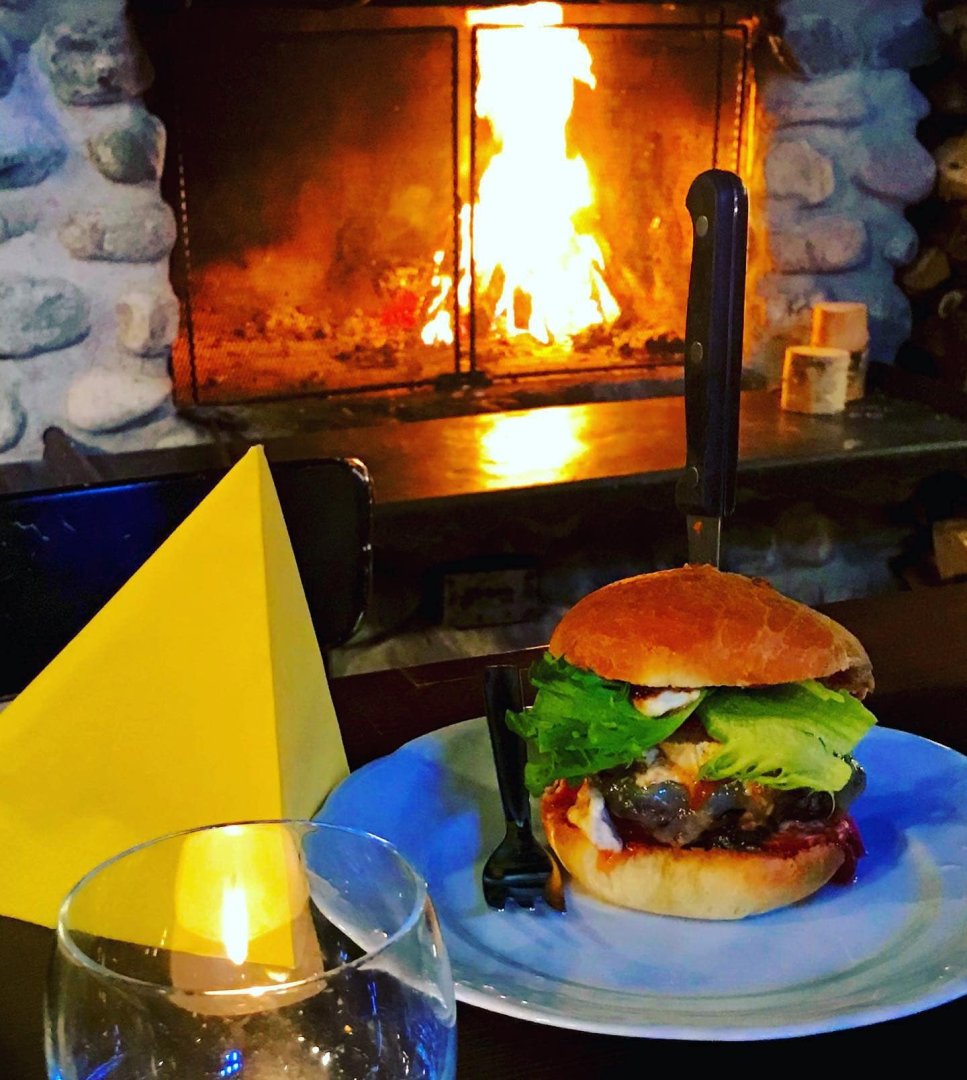 Nestled in the enchanting Kalevala area of Kuhmo, atop a small hill, stands a grand log house complex known as "Pohjolan Talo." Inside this rustic establishment, you'll find a restaurant renowned for its delectable burgers that are sure to satisfy your cravings.
Prepared with care and precision, the burgers at Pohjolan Talo are cooked to perfection right before your eyes. Every element, from the bun to the flavorful patties, is crafted with fresh ingredients, ensuring an unforgettable taste experience. Even if you prefer a meatless option, Pohjolan Talo offers delectable vegetarian burgers that are equally delightful. For a unique twist, consider trying their pike burger, a specialty that showcases the local flavors of the region.
Kainuulainen Aamiainen: A Local Breakfast Delight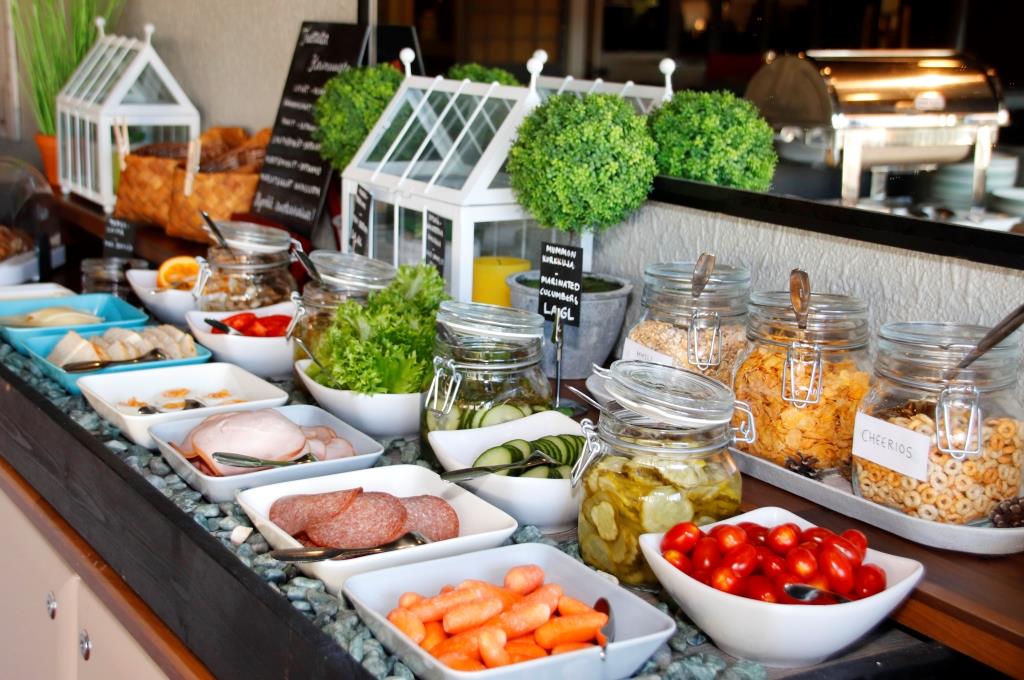 If you're keen on starting your day with local flavors, Hotel Kainuu in the center of Kuhmo has just the thing for you. Their specialty lies in the local breakfast experience, where you can relish traditional delights such as rönttönen, Karelian pastries, local eggs, freshly baked bread, and whatever local delicacies are available at that moment. Even if you're not a guest at the hotel, you're welcome to join in the local breakfast experience for a small fee.
Koe Kainuu – a private campfire dining experience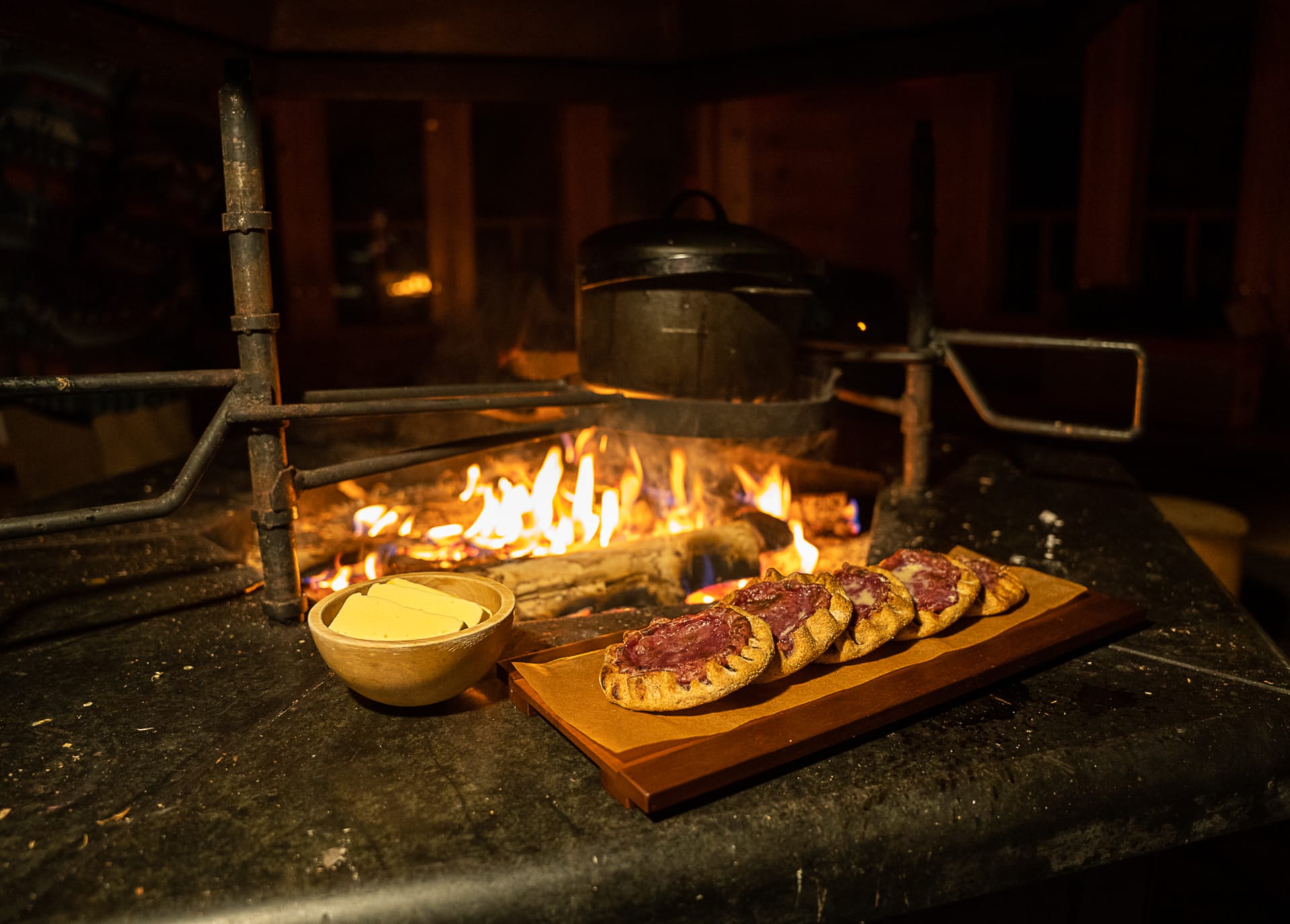 Immerse yourself in the authentic flavors of Kuhmo's history with a unique campfire dining experience offered by Koe Kainuu. Picture yourself surrounded by the beauty of nature, gathered in a cozy log-teepee next to a picturesque lake. As the crackling fire sets the ambiance, prepare to embark on a culinary journey that combines traditional foods with captivating stories of Kuhmo's past.
Indulge in a delightful three-course dinner featuring classic dishes that reflect the region's rich culinary heritage. As you savor each course, the talented cook will regale you with fascinating tales, explaining how these dishes are deeply intertwined with the history and culture of Kuhmo. If you want to get a chance to see the northern lights during your dinner, book the Aurora dinner service!
Indulge in the diverse culinary offerings of the Wild Taiga area, where every restaurant promises a delightful journey for your taste buds.