Arctic Giant Bird house hotel Jättiläisenmaa
How would landscapes look if you viewed them through the eyes of a giant? How would food taste if you ate it from a giant's plate? What about if you sipped fresh coffee from a giant's coffee cup? What would it feel like to spend the night in a cottage that was actually a birdhouse built by a giant?
Feel free as a bird as you arrive at the hilltop and enter the Arctic Giant. Pause for a moment to admire the glowing starry sky, the shining northern lights, or the healing rays of the morning sun. The Arctic Giant is a mystical world of forest spirits and other magical creatures, located on the high Kivesvaara hill in Paltamo. The Arctic Giant offers memorable accommodation and restaurant services up among the birds. In addition, the Arctic Giant is a popular venue for weddings and parties, and has provided an enjoyable setting for all sorts of celebrations.
Good stopover from Helsinki to Rovaniemi.
Oulu airport is 140km away, 1 hour and 45min
Contact
Arctic Giant Bird House Hotel Jättiläisenmaa
Kivesvaarantie 40
88300 Paltamo
arcticgiant.fi/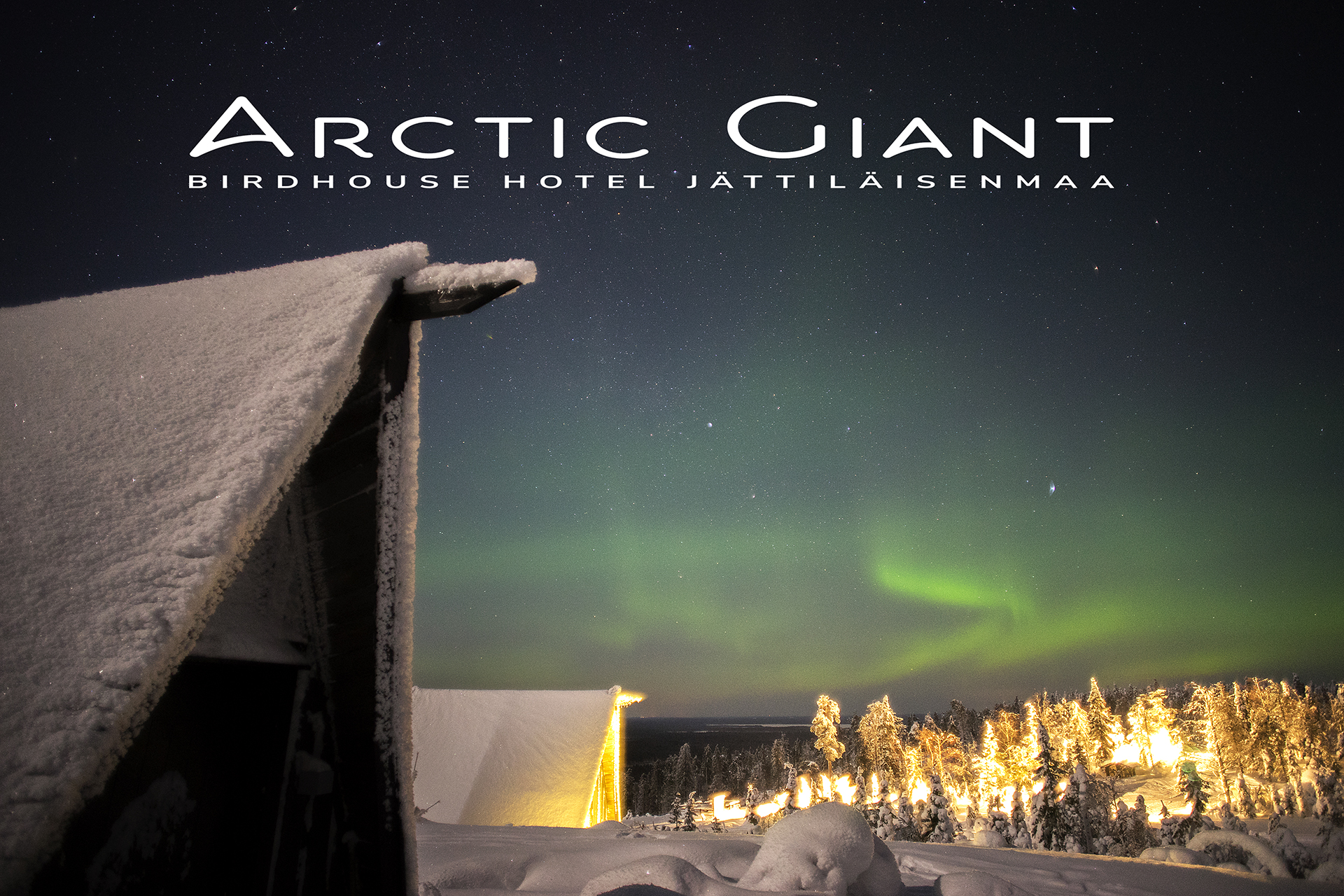 Products