Step to the top of Kainuu's roof and experience the uniqueness of nature: Sunsets, starry skies and northern lights.
Programme description
demanding luxury
Panoramic House's large landscape windows open up the endless and arctic Kainuu wilderness landscape in three different directions. The cottage is located at the highest point of the Arctic Giant, offering its residents immediate peace and quietness, As part of nature. The cottage is surrounded by a large terrace, from which it is possible to watch both sunsets and sunrises, as well as endless starry skies and northern lights. What's more relaxing than watching these natural phenomena from the gentle heat of your outdoor hot tub.
The Panoramic House is tastefully decorated without forgetting comfort. For those who demand an atmosphere, a glass-doored fireplace crowns the whole. The luxury atmosphere of the cottage is perfect for wedding couples and couples as well as families.
Welcome to the roof of Kainuu, closer to the stars!
Persons:
1-6 (max. 4 adults + 2 children)
Availability:
All year
Equipments:
69m2
Kitchenette
Bedroom
2 90cm x 200cm, motor bed
2 double sofa beds
Sauna, shower and toilet
Fireplace
Outdoor jacuzzi
Air source heat pump
Air conditioning
Wifi
Bluetooth speakers
Pets are welcome to stay at this apartment at the price of 15€ / pet / stay.
Programme information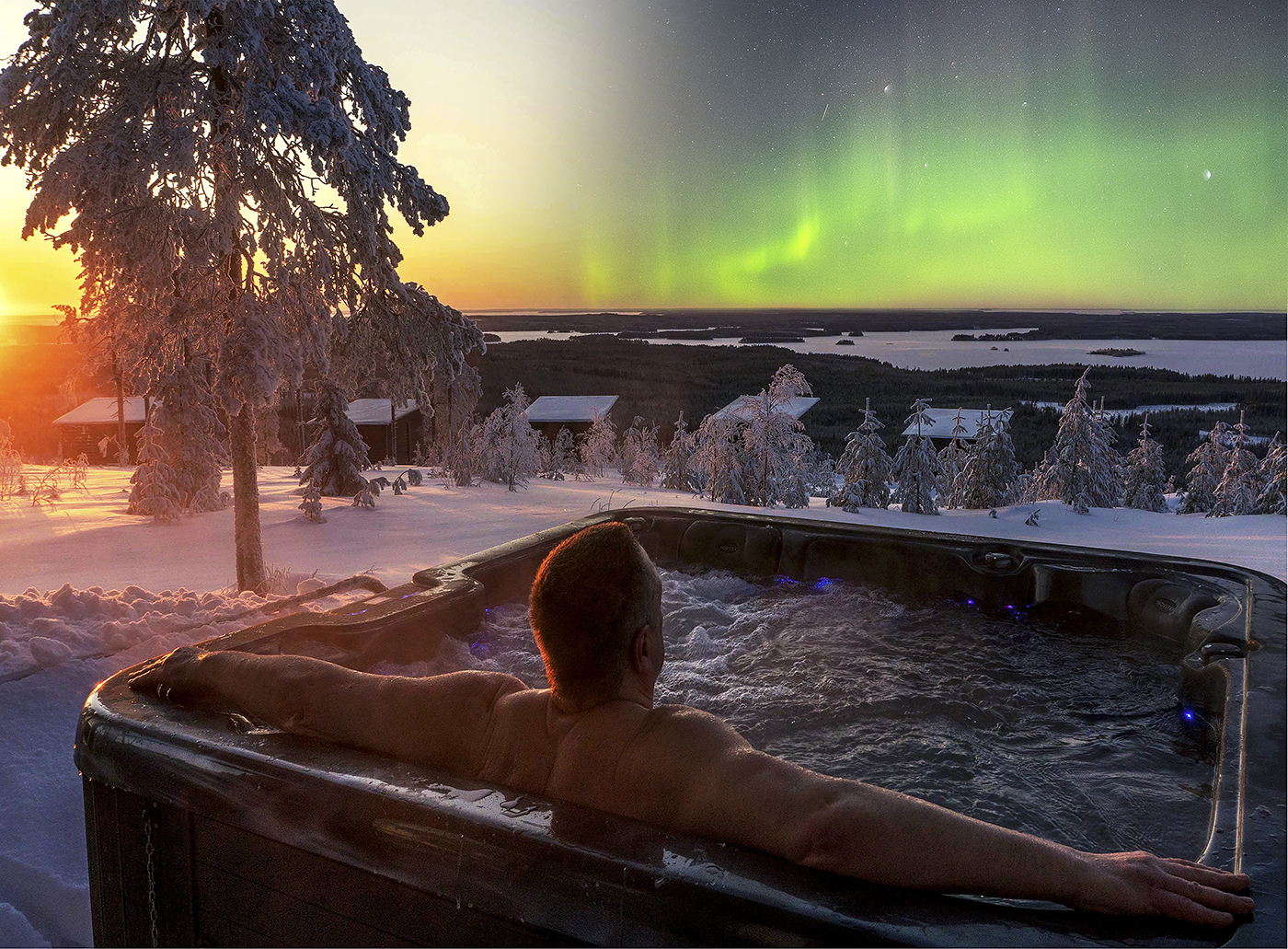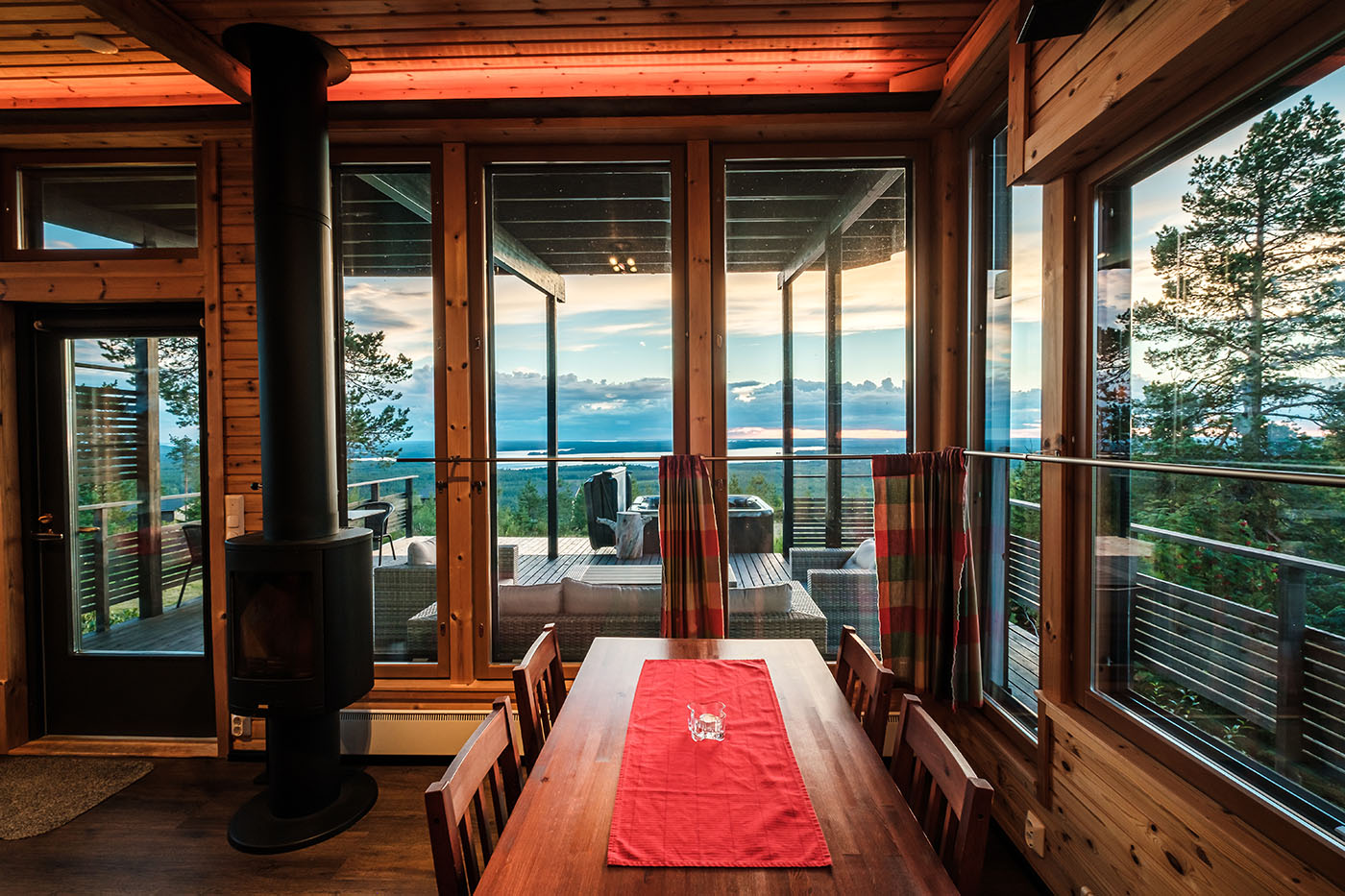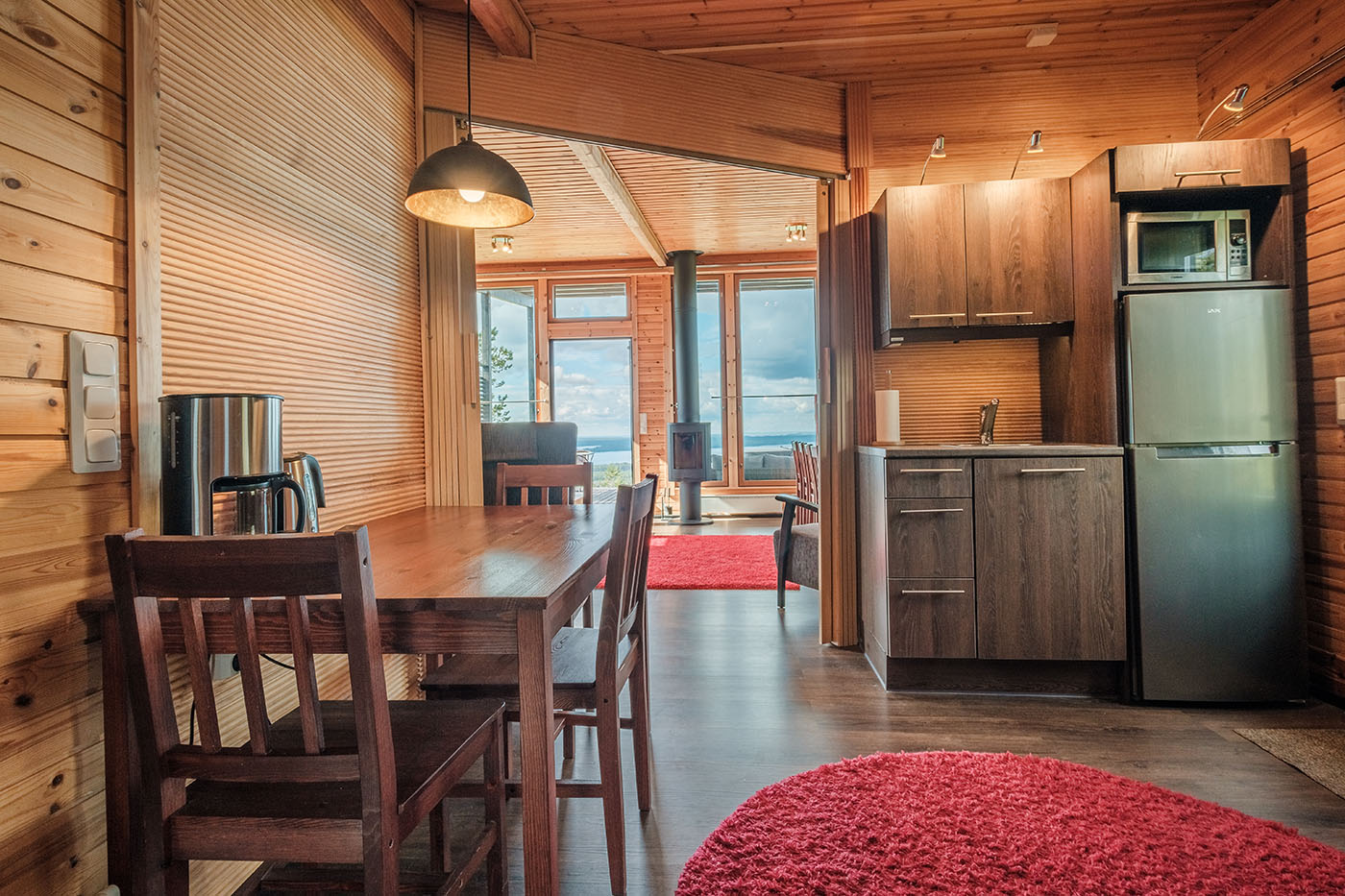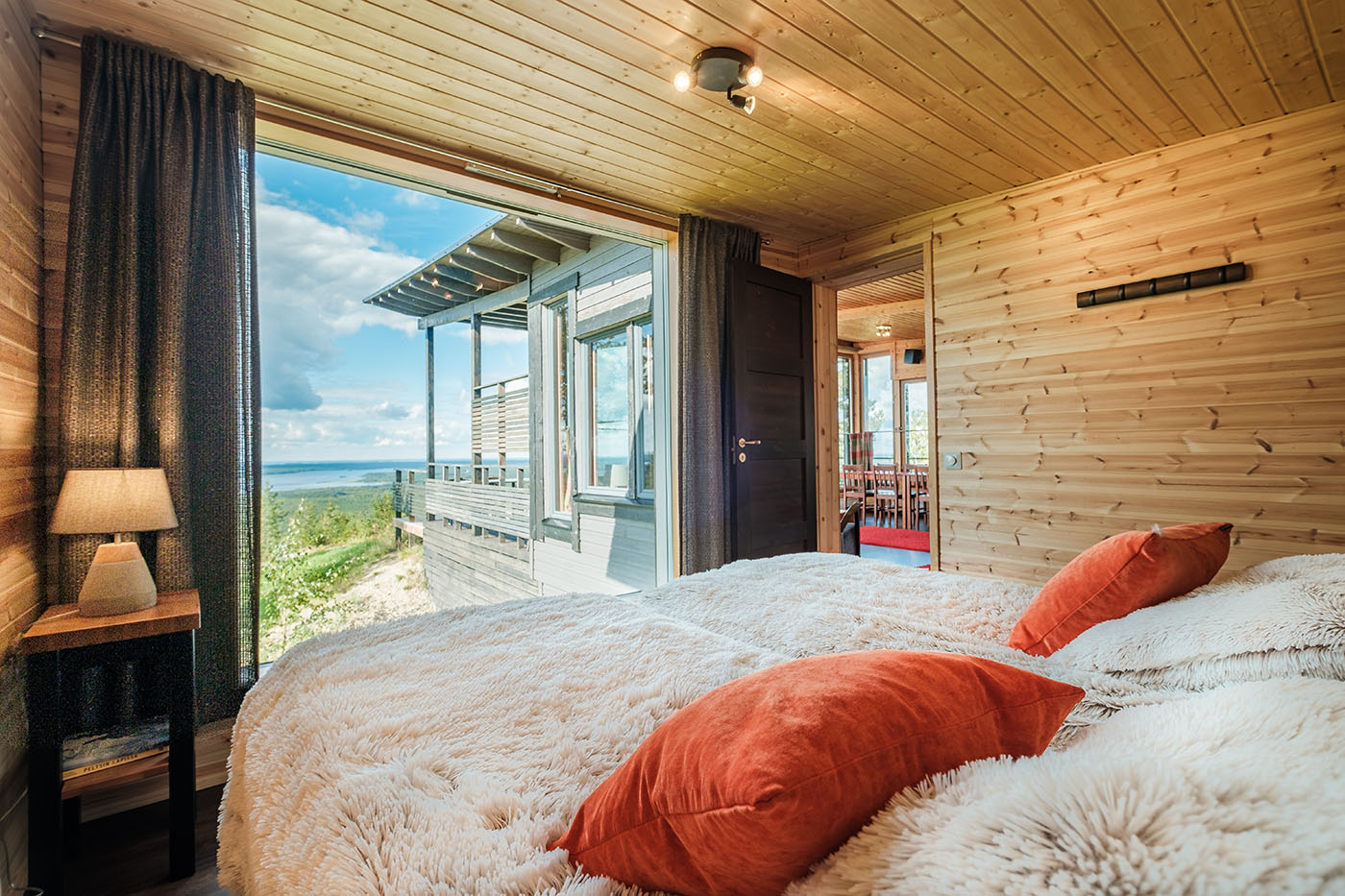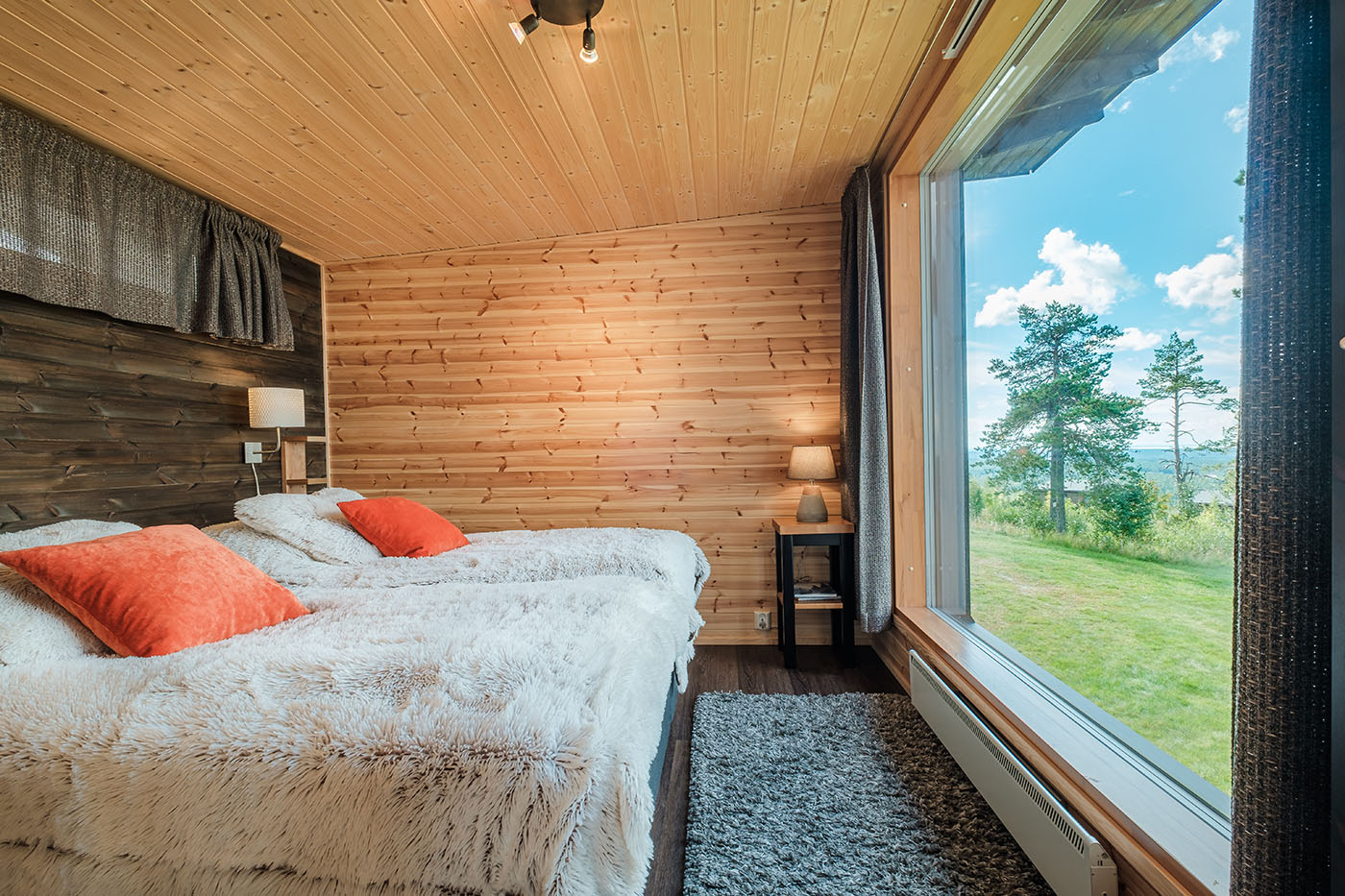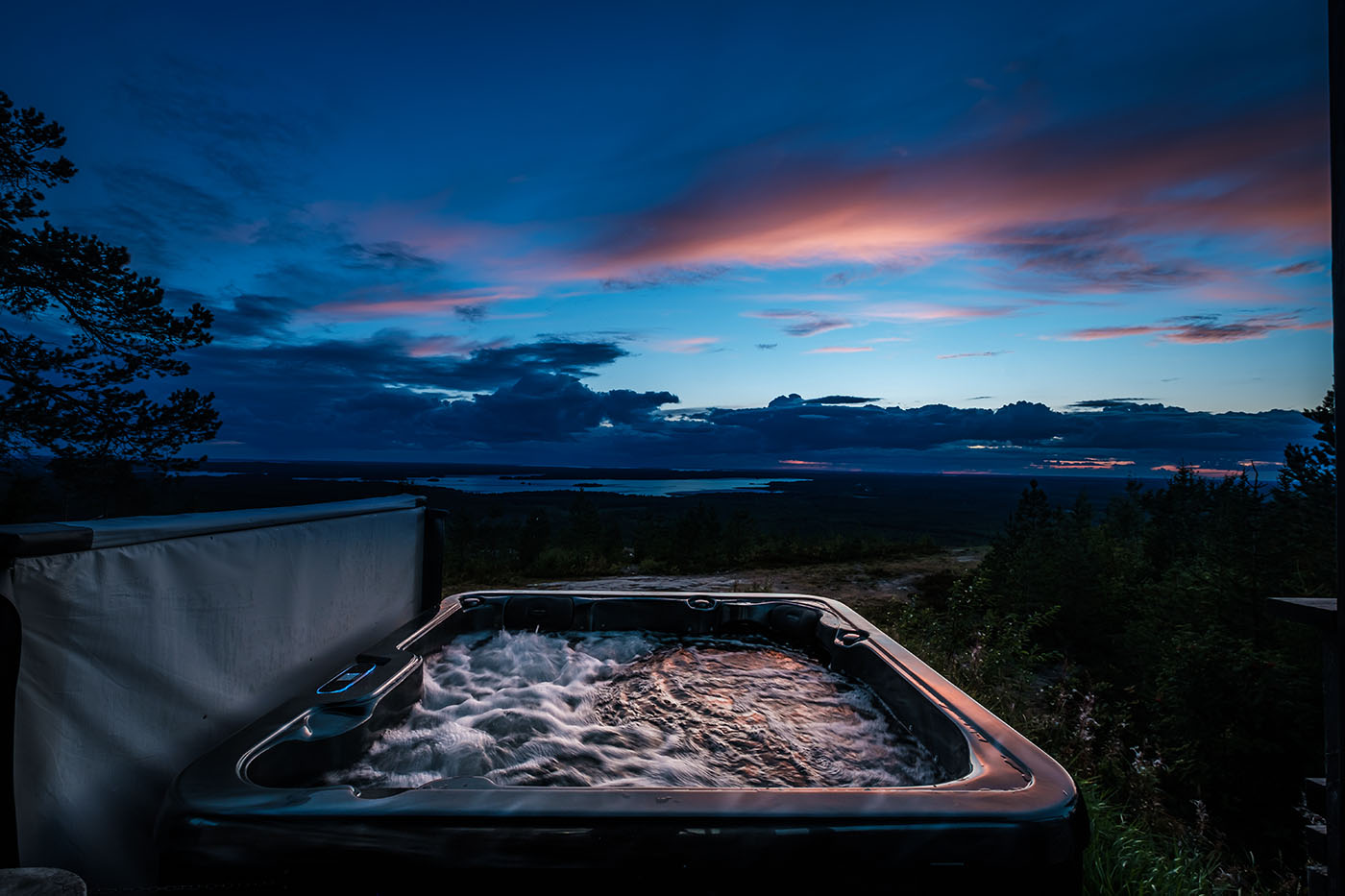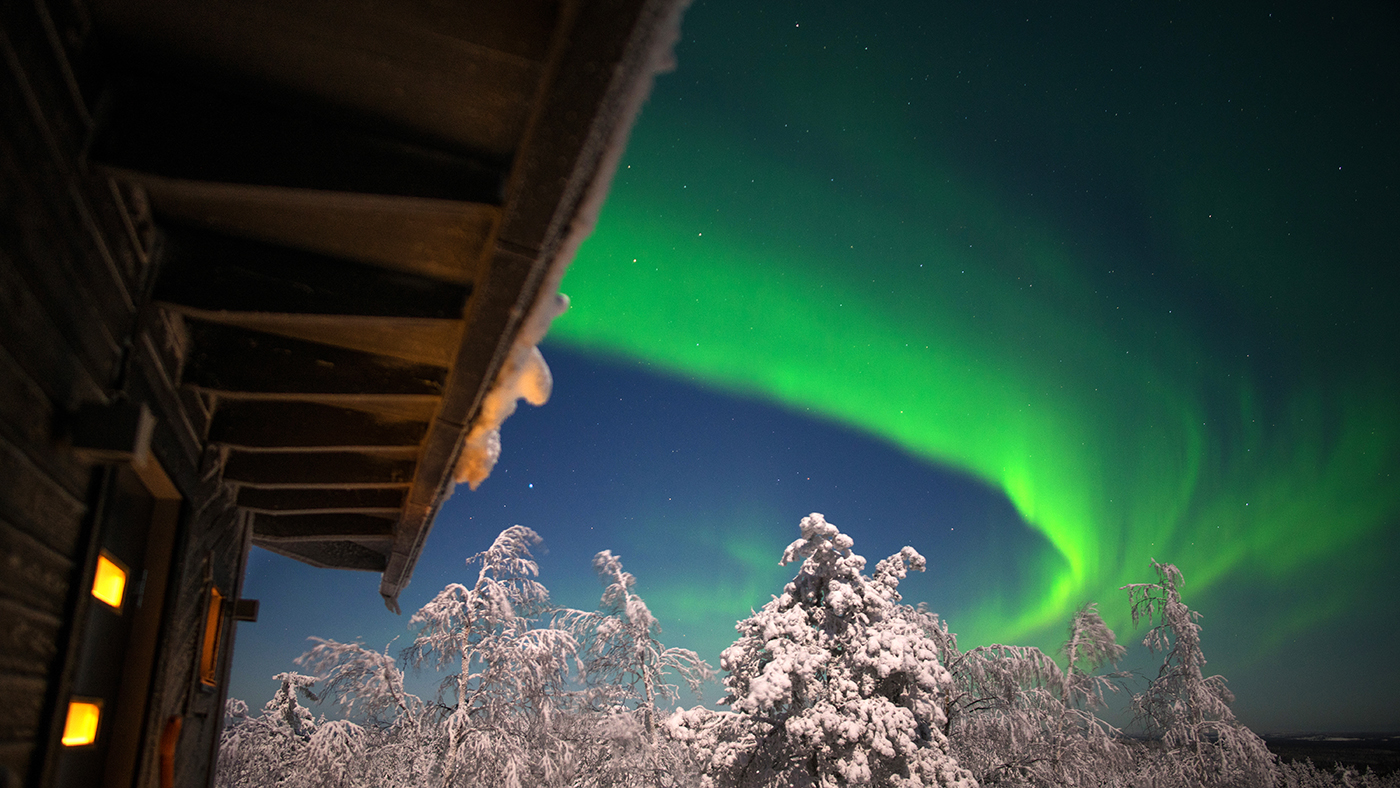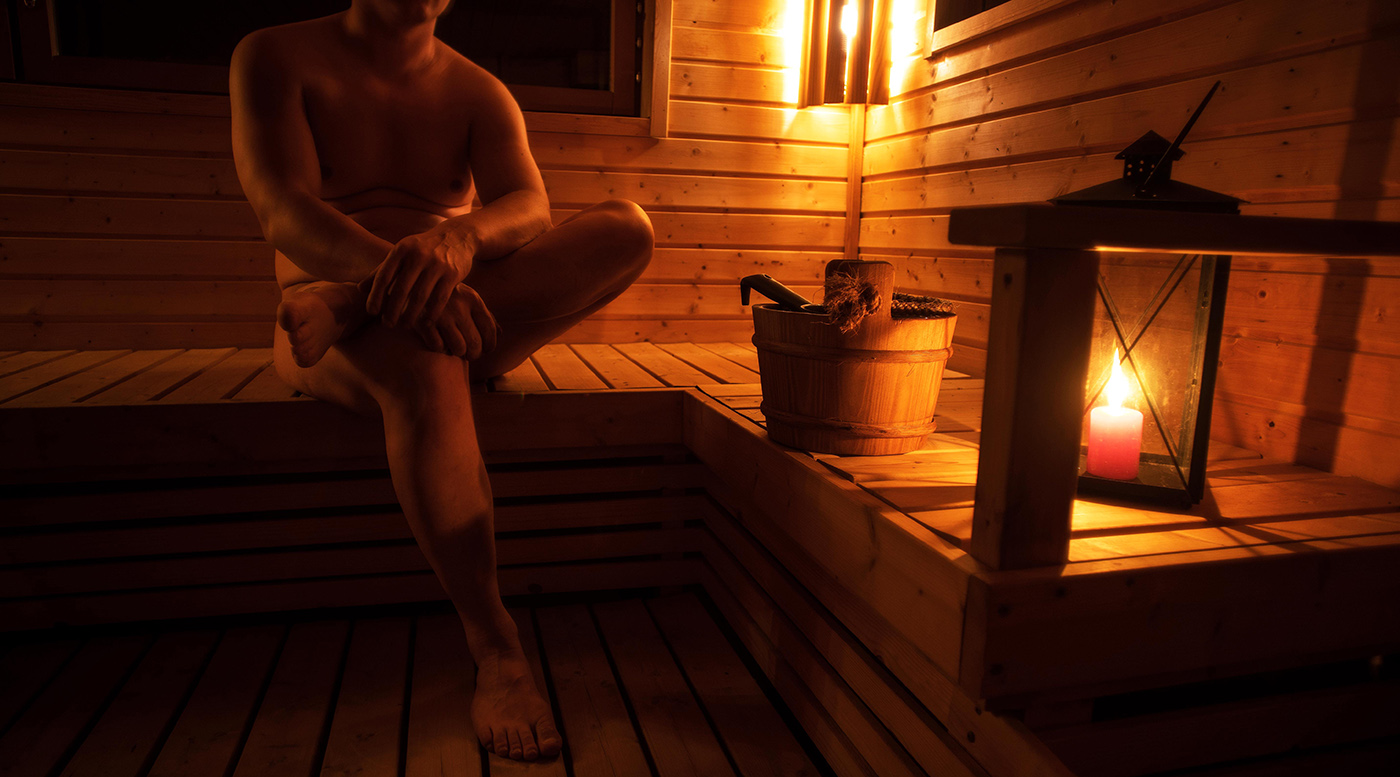 Ask for more information