Programme description
In the Evening Bear Excursion You will spend the evening in safe wooden hide with an expert guide. We will leave to the hide at 17 and return to the Martinselkonen Centre is between 22-23. During the evening you will have good chance to see several bears, maybe also playful bear cubs. 
The evening hide can take 10 persons. The hide has seat and photography hole for everyone. The hide also has an eco toilet. During the evening the guide will tell you about the bears seen and light evening snack is served. Walking distance to the hide is about 500 m in forest trail, wet places are covered with wooden trails.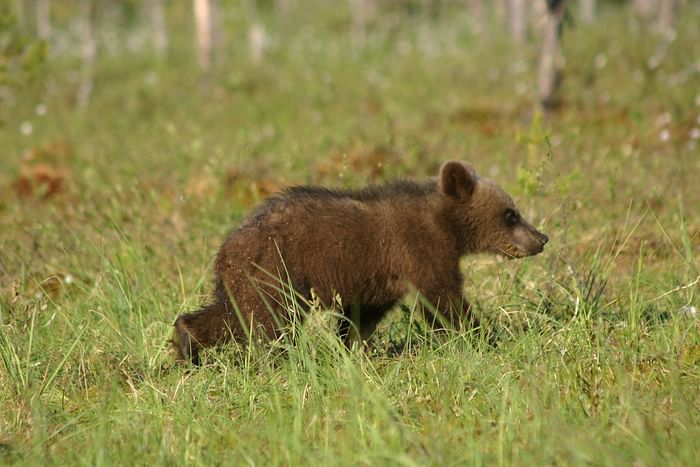 Included in this programme
Evening stay at the wooden bear hide.
Transfer from Martinselkonen Wilds Centre to the end of the road and back to the Centre.
Guiding in English.
Light evening snack. 
You will need
You just need suitable clothing for the weather and shoes for forest walking. If its been raining, best shoes are water proof shoes or rubber boots.
Please note that Finnish summer nights can be chilly, so please bring also warm clothing that you can add when the night gets cooler. 
You can also use mosquito repellent. If you have some allergy or illness, please bring the medication for it. 
You can also bring indoor slippers/shoes and some snack of your own. Please note that is not allowed to smoke or drink alcohol at the hide. 
Good to know
Please note that the walking distance to the hide is 500 meters in a forest trail. The excursion is not suitable for persons using wheelchairs or walking frame.
The excursion will start from Martinselkonen Wilds Centre (Pirttivaarantie 131, Suomussalmi) at 17, please arrive latest at 16:30. 
Please note that is not allowed to smoke or drink alcohol at the hide. 
The evening excursions are done daily from beginning of June till mid August. 
If you want to stay in our accommodation for the rest of the night, please contact us by e-mail sales@martinselkonen.fi to check the availability.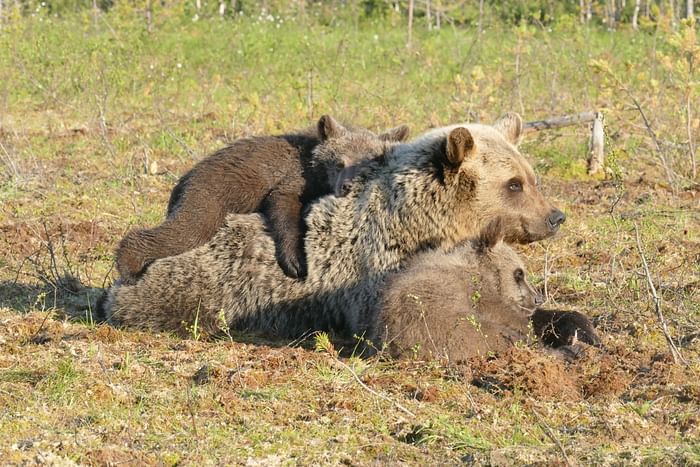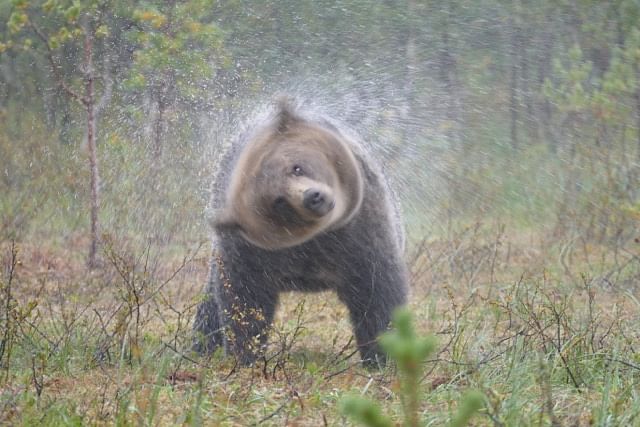 Ask for more information
Martinselkonen Wilds Centre