Programme description
A once in a lifetime experience!
Our Bear Watching House is one of the best places in the world to observe wild Bears. The probability to
see a bear is high, 80-95 % depending on the month. Some evenings numerous bears come at once, and
often some can be seen in close proximity to the House, only a few meters away.
Bear Watching House are located a short distance, 400 meters from the Bear Centre. And it is situated on a
hill, offering an unbelievable view.
You can choose either an Evening or a Night excursion for Bear watching.
No age limits no age or fitness limitations, Suitable for everyone, regardless of age or condition.
Views:
Enjoy this tranquility view as groups, Team building events, Birthday celebrations, a family trips, there is
always a reason to see the beauty of nature, especially in this part of the world.
Pre-booked snacks and Beverages, your wish is our command!
Comfort:
Our Bear Watching House provides sleeping-over possibilities,
in case you want to extend, opt for sleeping over instead of an evening trip, you do not have to think of
building a tent. Enjoy the evening with different visits from different Bears or other animals, I call it night
hunting.
Inside:
Sit back and let fun and excitement begin, either as a group or a couple stopping by for an evening trip, it is
worth your time and money, an absolutely undenied experience It is pure comfort, air-conditioned rooms
in the middle of summer or well-heated in the low-temperature season.
Bathrooms: 3 toilet, running water
We have spacious Lavatories, modern with local wood touches.
Clean and kept on our hygiene standards as our priority.
Detailed programme
Day 1. Timetable
Timetable
April At 4pm - 9pm
May - 15th August At 5pm - 10pm
16th August - September At 4pm - 9pm
October At 3pm - 8pm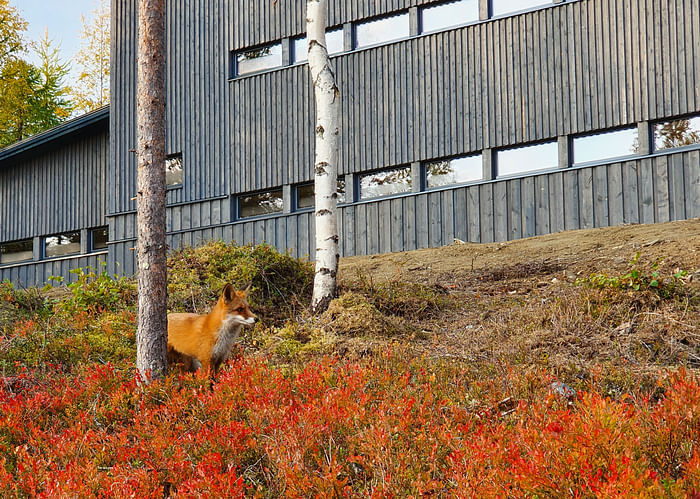 Included in this programme
Snack's package for trip 
Bear night includes snacks that contains food, drink and utensils. Snack-packs contain thermos flasks of hot water that can be mixed with tea or coffee. Snacks are packed in backpacks that everyone carries themselves to the hide and back.  
Personal snacks and drinks are allowed if you wish, only alcohol is forbidden. When taking your own extra snacks, simple snacks are recommended and should be taken into account that the packaging doesn't rustle as this may scare bears.   
Good to know
Notice; Remember that bears are wild animals and they move with free will and to their own schedule. Sometimes one night is enough to see bears but we cannot guarantee to see bears depend of possibilities is 90-99%.  
Please note that is not allowed to smoke at the house.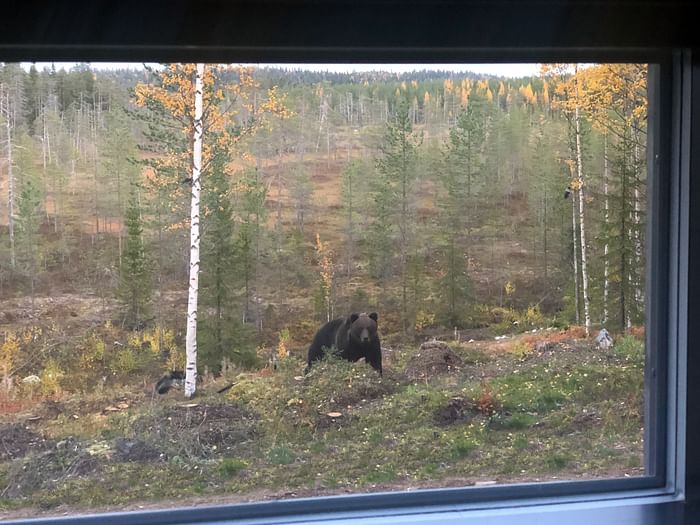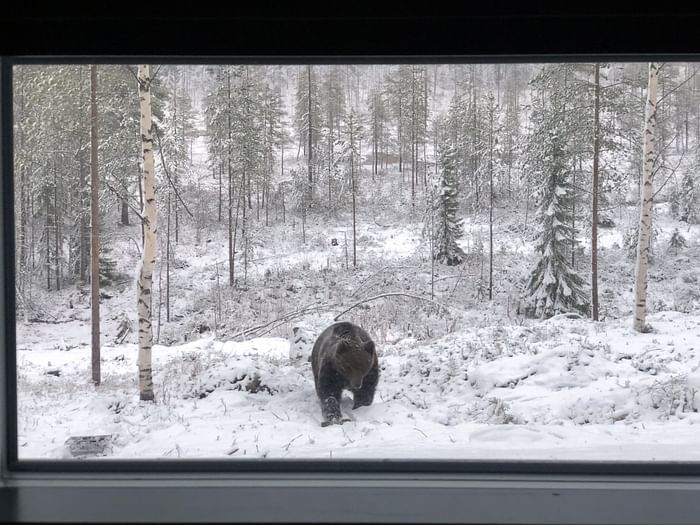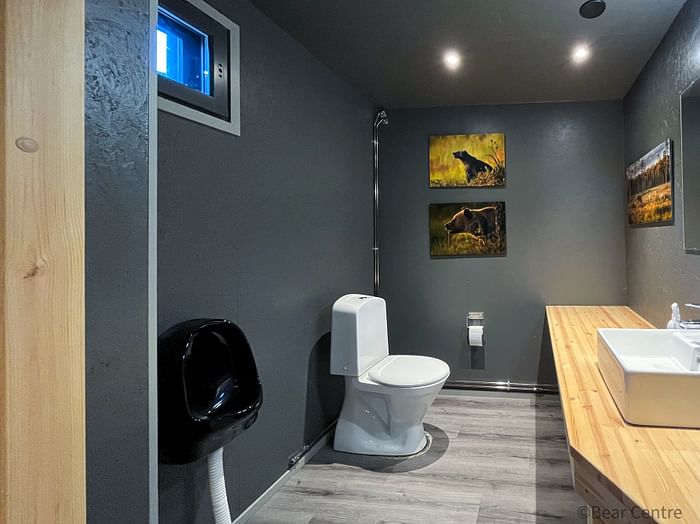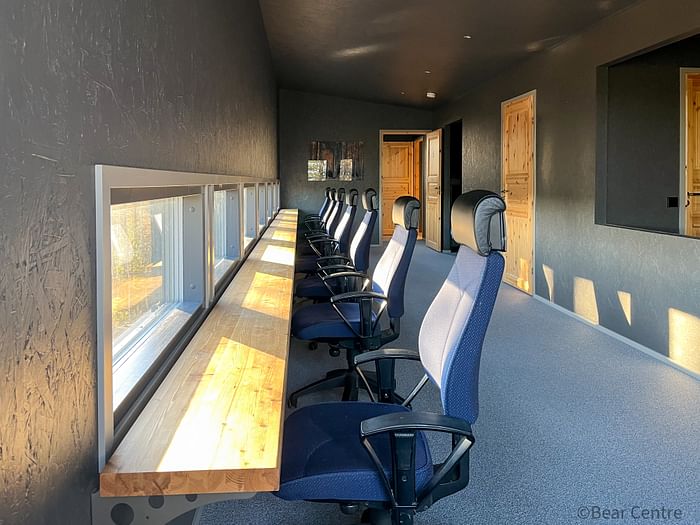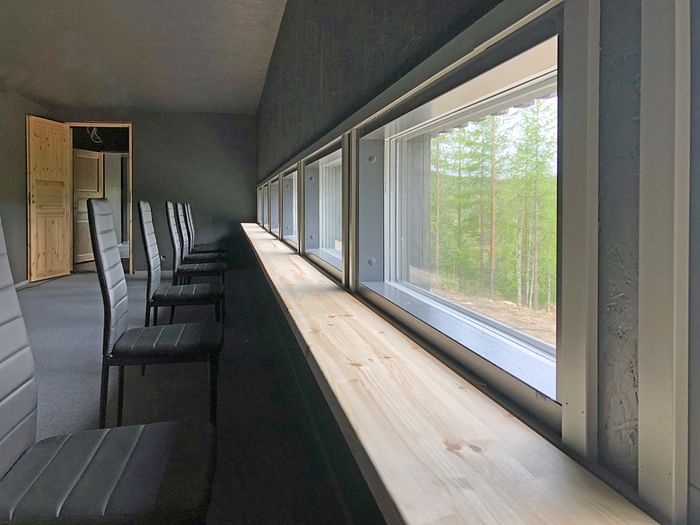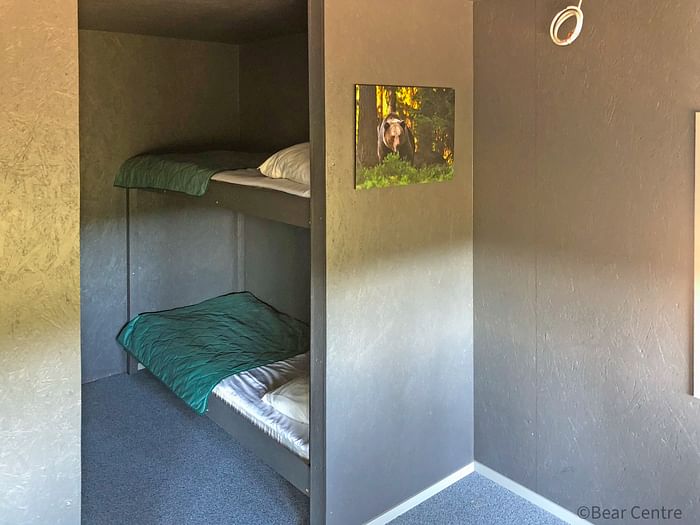 Ask for more information
BEAR CENTRE
Book now