Low-budget accommodation in Kuhmo, Suomussalmi and Nurmes
24.8.2023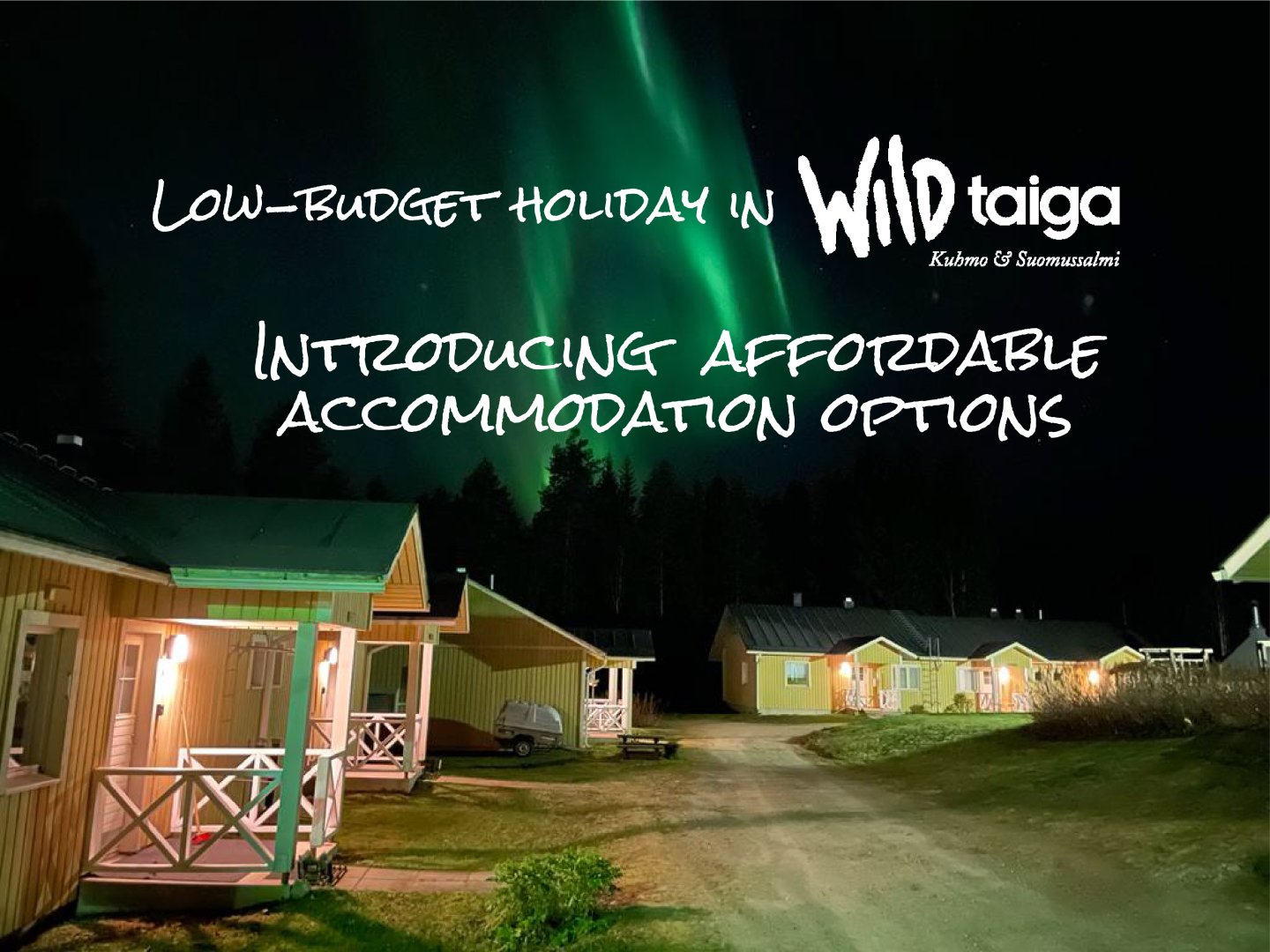 Kuhmo and Suomussalmi offer travelers much more than breathtaking nature and a serene atmosphere. The region boasts numerous budget-friendly accommodation options, allowing for an unforgettable journey without breaking the bank. Whether you're seeking the tranquility of a campsite or the ambiance of a historic wooden house, these choices ensure a comfortable stay.
AFFORDABLE ACCOMMODATION IN KUHMO – BED & BREAKFASTS
TAIGA SPIRIT B&B – HISTORICAL AMBIANCE IN LENTIIRA VILLAGE, KUHMO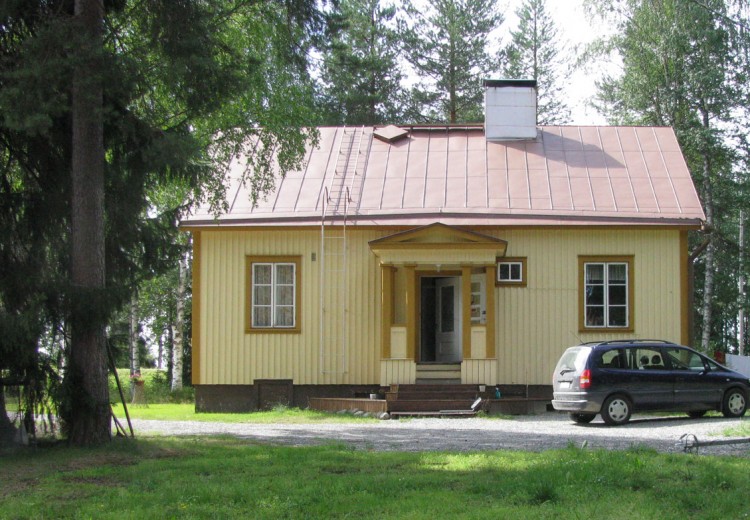 Taiga Spirit B&B, located in Lentiira village in Kuhmo, offers historically valuable ambiance in a beautiful wooden house. Here, you can stay in two accommodation rooms and enjoy an additional fee for the yurt sauna. The surrounding hiking trails beckon you to explore the area's nature and beauty. Guided tours and bear watching are also available.
GUESTHOUSE ULJASKA – AFFORDABLE ACCOMMODATION IN THE HEART OF KUHMO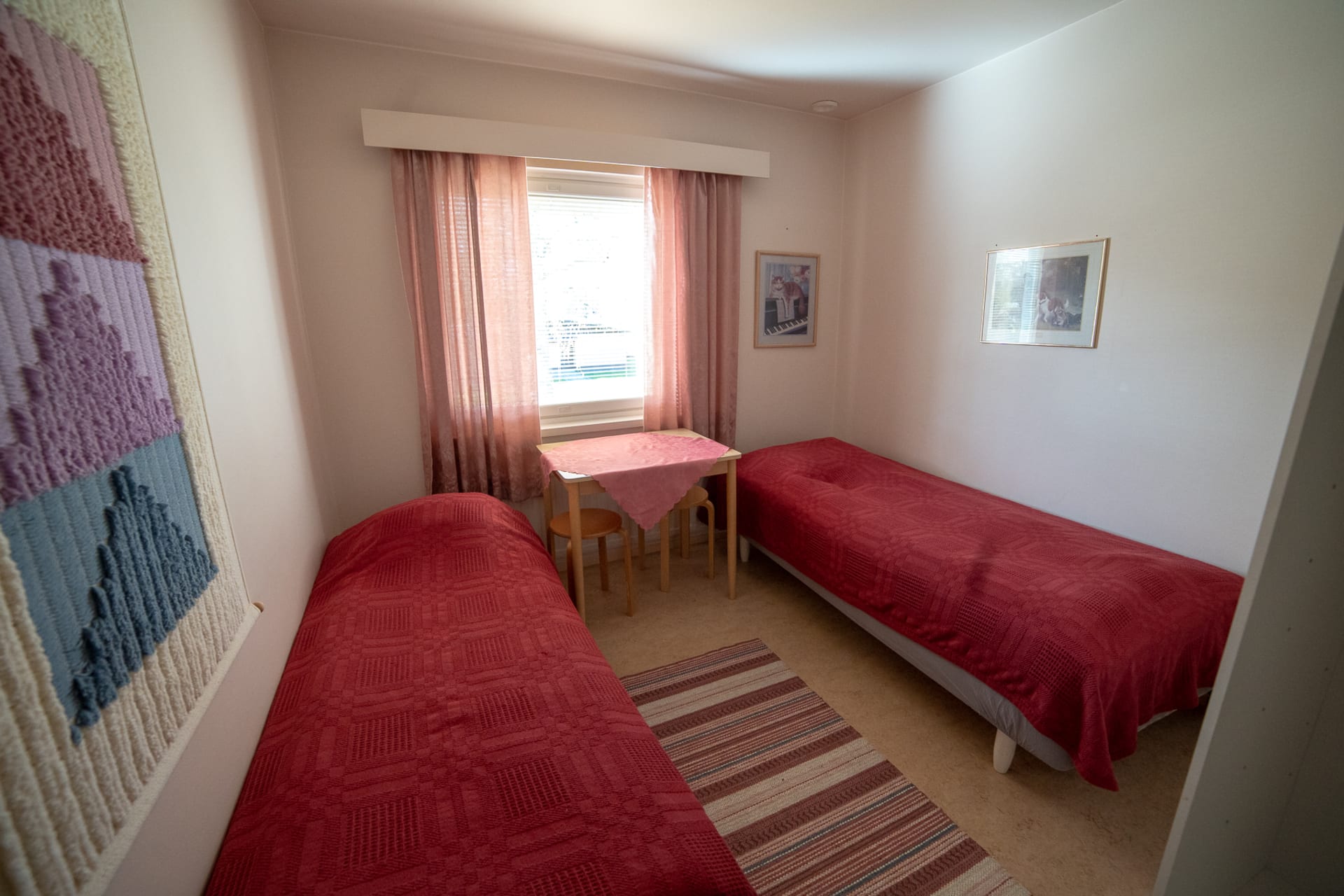 If you're in search of affordable accommodation conveniently located in Kuhmo's center, Guesthouse Uljaska is an excellent choice. They offer both single rooms with shared facilities and studio apartments with private entrances, kitchens, and bathrooms. Find accommodation that provides privacy and comfort.
AFFORDABLE ACCOMMODATION IN SUOMUSSALMI – FARM STAYS, BED & BREAKFASTS, AND ONE FREE LODGING OPTION!
GUESTHOUSE KUUTAMO – RELAXED LODGING IN THE CENTER OF SUOMUSSALMI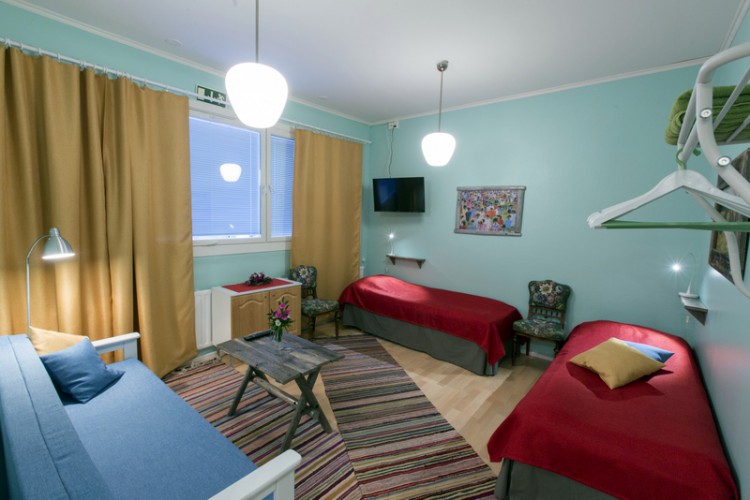 Guesthouse Kuutamo, situated in the center of Suomussalmi, offers a relaxed lodging option that serves as a convenient base for exploring the area's attractions. Enjoy spacious and comfortable rooms, as well as a sauna available daily.
MATKALAISEN PIRTTI – FARM STAYS EMBRACED BY NATURE
Located in eastern Suomussalmi, Matkalaisen Pirtti offers farm stays straight out of a storybook. Enjoy historical rooms and beautiful landscapes. You can also enjoy a traditional sauna and experience various activities such as "pirtti yoga" or stand-up paddleboarding.
KIEPPITUVAT – MODERN APARTMENTS NEAR HOSSA NATIONAL PARK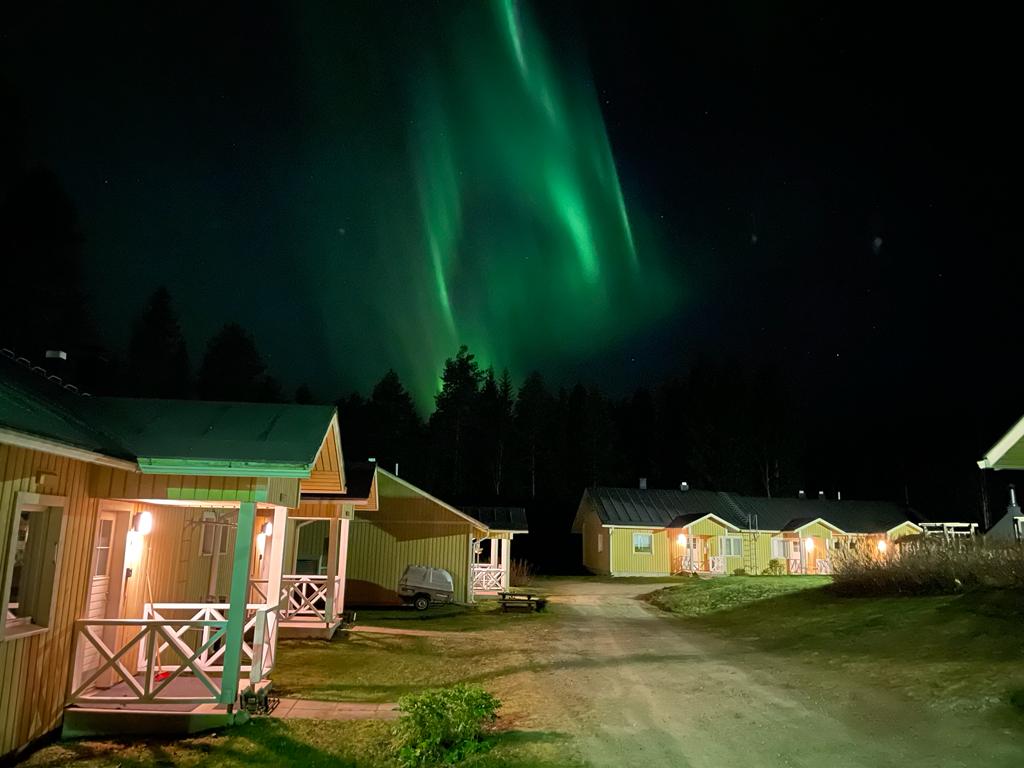 Kieppituvat offers accommodation near Hossa National Park in northern Suomussalmi. Here, you'll find modern apartments equipped for hiking, berry picking, fishing, and hunting. You can also rent various equipment, such as snowmobiles, stand-up paddleboards, canoes, and snowshoes, while enjoying the warmth of a sauna and hot tub.
THE HAYSHED OF THE SILENT PEOPLE – AN EXPERIENCE WITHOUT COSTS
If you're seeking a true nature experience without a hefty price tag, the hayshed next to the Silent People is perfect for you. This free lodging option is located 30 km north of Suomussalmi, next to the Silent People art installation. Stay for free in the hay barn and, for an additional fee, rent mosquito nets and enjoy various dining and breakfast options.
AFFORDABLE ACCOMMODATION IN NURMES – COUNTRYSIDE AMBIANCE
GUESTHOUSE PIHLAJAPUU – PEACE OF THE COUNTRYSIDE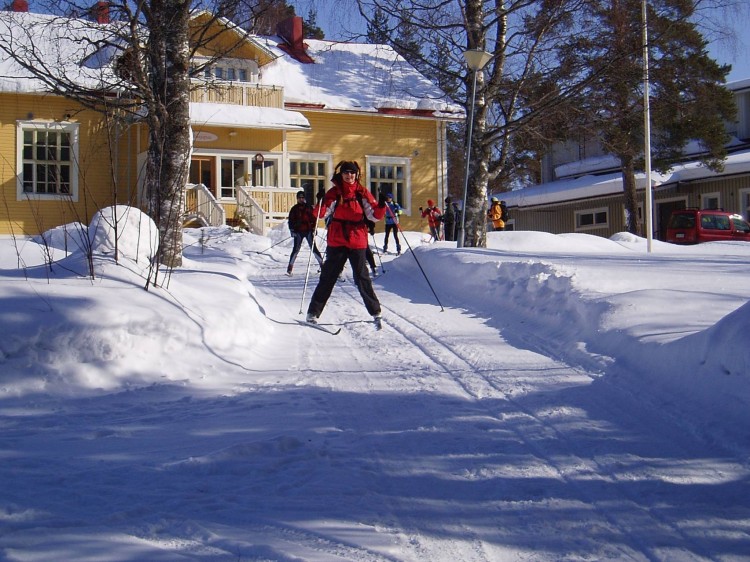 If you dream of countryside tranquility and cozy spaces, Guesthouse Pihlajapuu in Nurmes might be the right choice for you. This inn is situated in an idyllic rural setting, offering ten bedrooms and comfortable common areas that create a cozy atmosphere. Two saunas provide an opportunity for relaxation at the end of the day. Majatalo Pihlajapuu offers a peaceful environment where you can enjoy the sounds of nature and the local ambiance.
Here was our guide to affordable lodging options in our beautiful region. We hope our article was useful to you. Plan your trip, choose your accommodation, and embark on a journey to enjoy the stunning landscapes and ambiance of Kuhmo and Suomussalmi!