The nature is unique to all of us now and in the future. The valuable things for Äksyt Ämmät are the diversity of nature, responsability and sustainability, also in tourism. We want to act responsible for the climate and nature, so have we done over 20 years already.
What is Äksyt Ämmät 
Äksyt Ämmät Green Finn Tour Operator is an independent, fully licensed, local Finnish tour operator and activity commissioner. Our aim is to offer active holidays and holiday activities in Finland to small traveller groups, who wish to experience the most genuine activities run by the best local service providers. On our tours we will stay in small, family-run guesthouses, eat in local restaurants and use local transport and other services as much as possible. Our tours are guided and local guides are used as often as possible. The travellers are hosted as guests by us and will be able to reach their own, local contact person throughout the tour.
Our extensive knowledge and life-long experience of travelling in our home country enables us to create tours providing you with real insight into Finland. We are able to recommend you best visiting times for each destination, to offer you only services which have been audited by us and to provide full service also outside the main tourist season. In addition to the must-see-attractions you will be offered genuine experiences with the local people in the most beautiful Finnish nature.
We respect nature and emphasize services leaving the minimum ecological footprint in the nature. We respect local residents and their culture.
We operate in North Karelia, the northern Lakeland area.
We have our own guesthouse Pihlajapuu, in Nurmes, North Karelia.
Holidays just for you – naturally 
On our online shop you'll find holiday packages, events and ticket shop. Our online shop offers tours of high quality and safety. In these tours you'll enjoy the nature without being in a hurry,
We offer Karelia à la carte cuisine with mostly ecological touch. From guesthouse to guesthouse Finnish cuisine tour offers you the possibility to take part in cuisine workshops. From guesthouse to guesthouse tours is a trade mark owned by Äksyt Ämmät.
We are one step ahead!
We have always been visionaries in tourism and speakers for responsibility. We have received a diploma rewarded of Visit Finland The top entrepreneur in sustainable development, 2017.
Äksyt Ämmät is a member of a German "responsible travel " society of tour operators and travel agencies called Forum Anders Reisen. Äksyt Ämmät is certified with TourCert diploma.
Äksyt Ämmät has won many awards and diplomas within the years. Thanks to our partners!
Contact
Äksyt Ämmät
Green Finn Tour Operator
Salmenkyläntie 81
FIN-75500 Nurmes
www.aksytammat.fi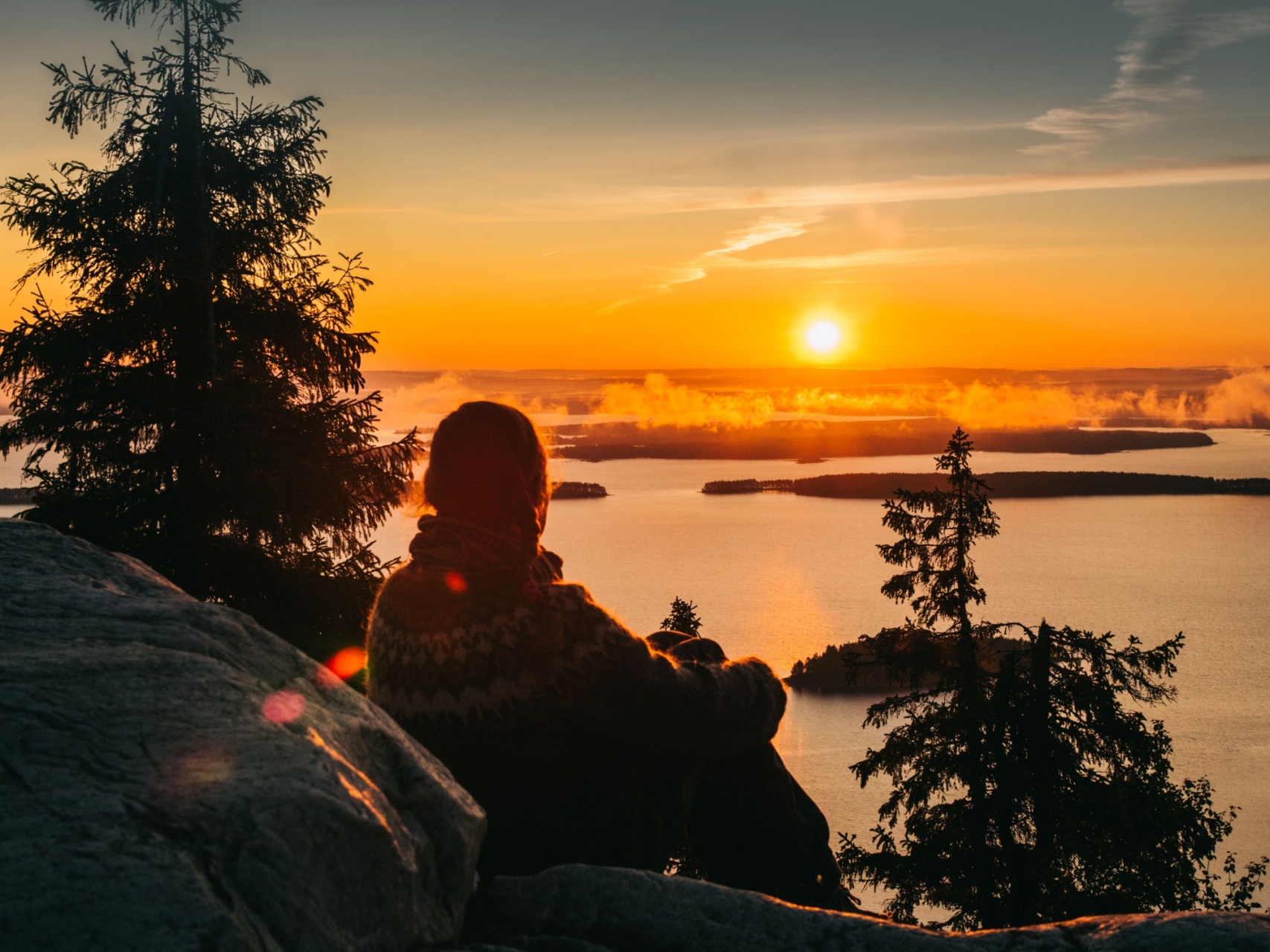 Products