Programme description
Finland is a winter wonderland and on this tour you will experience the best of it. The base of this active week is Kylmäluoma hiking area where you can enjoy the extreme peace of nature and snow-covered landscape far away from tourist crowds.

During the week you will try cross-country skiing and ice-fishing, build igloos and ride a husky sled. The overnight snowshoeing tour will take you into the wilderness hut. The night in the basic but cozy cabin without electricity will surely be memorable.

If you are lucky and conditions are right, you might even witness the spectacle of the Northern Lights. A myriad of colours dancing across the clear northern skies.
Detailed programme
Day 1. Arrival
Arrival at Kuusamo airport where your guide will welcome you. A 45 minutes' transfer to Kylmäluoma area, check into cabins and dinner.

Day 2. Cross-country skiing
After breakfast an introduction about the area and week's program. Then you step on skis and learn cross-country skiing which is one of the most popular hobbies in Finland. You will be taught the basics of technique and then you will have the opportunity to test your ski-skills on a short tour through the flat pine forest and on the lake near the cabins. Reindeer are a common sight in the area and during skiing we may spot them as well as their tracks. 
Day 3. Snowshoeing
Today you set off on an overnight snowshoeing tour to the wilderness hut. After a short introduction you will follow the trail through beautiful snow covered pine, spruce and birch forest and halfway you will stop for a picnic lunch around an open fire. In the afternoon you will arrive at the Hukantupa wilderness cabin where you spend the night. There's no electricity in the cabin but it is heated by a wood-burning stove and the candle light will guarantee a nice atmposphere. It is said that there's nothing more Finnish than sauna and at night you can relax in the steaming hot, traditional Finnish sauna.
Day 4. Snowshoeing
After breakfast you will go on snowshoeing along the ridges and on the lakes. The surrounding forests are home to many animals such as elks, lynxes and hares but unfortunately they are seldom seen. Bears also inhabit the area but will be hibernating. The lunch will be taken again outdoors around an fire and your snowshoeing excursion will be completed on arrival at the cabins.   

Day 5. Igloo building
Today you build igloos. By shovels and spades you make a big pile of snow which will be hollowed out afterwards. If you want, you can also sleep in the igloo. Wrapped in warm sleeping bags on thick mattresses you stay warm in your cool "hotel", no matter how freezing it is outside.
Day 6. Optional activities
Today is a free day to enjoy optional activities. You can choose between cross-country skiing, snowshoeing and ice-fishing or you can opt to book a husky or snowmobile safari (availability to be confirmed on spot).

Day 7. Husky sledding
After breakfast visit to a husky farm located in close proximity to our cabins. On arrival at the farm, you will be greeted by the owner who will explain about the life and training of the huskies and give you a sled driving lesson, then it's off into the wilderness! You'll drive through snow-white forests and frozen lakes, enjoying the pure nature and tranquility. Two people share a sledge with 4-6 dogs and can take turns to drive the sledge or simply sit back and enjoy the scenery. During the safari you will stop to have lunch outdoors. Duration of the activity 4–5 hours.  In the evening the last chance to enjoy the sauna and then a farewell dinner will be served. 
Day 8. Return
Breakfast at the hotel. Transfer to airport for a flight to Helsinki.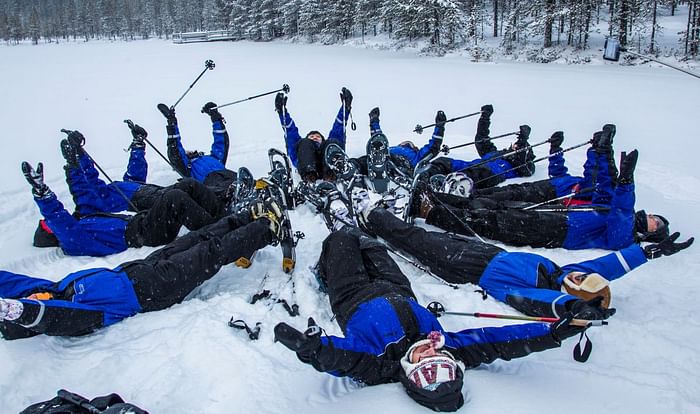 Included in this programme
accommodation in log cabins on days 1–2 and 4–7 (2–4 persons/cabin), on day 3 in the wilderness cabin in dormitory rooms
full board: 7 x breakfast, 4 x lunch, 2 x picnic lunch, 7 x dinner 
activities according to the program 
airport transfers (see 'Good to know' for further details)
English speaking guide 
Rental of skis, snowshoes or ice-fishing gear for day 6 
Luggage transportation to wilderness cabin on day 3
6 x evening sauna
bedlinen and bath towels
You will need
- outdoor equipment
- leisure time clothing
- warm winter boots (possible to hire)
- rucksack (15-20 l)
- thermos flask
- head lamp / torch
The full gear list will be sent after booking.  
Good to know
DURATION
8 days / 7 nights tour.

GUARANTEED DEPARTURES
26.12.2022–02.01.2023
26.02.–05.03.2023
12.03.–19.03.2023 
Other departures for groups on request. Season 20 December-5 April.

GROUP SIZE
Guaranteed departure without minimum number of participants. Max.16 persons.

LEVEL OF DIFFICULTY
All activities are suitable for beginners and no previous experience is needed. A moderate physical condition is required to cope well especially the overnight snowshoeing trek. The duration of the husky safari on day 7 is 5 hours (riding time approx. 3,5 hours). Minimum age 14 years.

ACCOMMODATION
On days 1–2 and 4–7 accommodation is in log cabins (2 persons/cabin). Solo travellers will be matched with a fellow traveller of the same gender. If you prefer the privacy of your own cabin, you can opt for a single cabin option. Groups/families of 3 or 4 persons can book a cabin for the private use with the special group rate.
On day 3 accommodation is in a wilderness cabin in dormitory rooms with shared facilities (no single rooms available).

TRAVEL
Flights are not included in the tour price. 
Important notes for arrival
The joining point for this trip is Kuusamo airport.
Single-timed group transfer from Kuusamo airport to the accommodation is organized to meet the following Finnair flight:
HEL-KAO AY487 20.00-21.40

Note: If you miss the scheduled group transfer on arrival and an extra transfer must be arranged to the starting point of the trip, the costs must be covered by you.

Important notes for return
Single-timed group transfer is organized back to Kuusamo airport for the following Finnair flight to Helsinki:
KAO-HEL AY482 09.10-10.55

Travel by bus/train
There are train and bus connections from Helsinki to Oulu. From Oulu to Kuusamo (or vice versa) you have to take a bus. The schedule must coincide with above mentioned transfer schedule.

PAYMENT
Deposit: 15 % of total amount will be charged at the time of booking.
Full payment: Due 14 days before the departure. The invoice for full payment will be sent by email. 

NOTES
It is essential that a passenger is covered by adequate travel insurance.
The tour is not suitable for persons with reduced mobility.    
We reserve all the rights to change the order of the activities or the content of the programme if necessary due to the weather or snow conditions.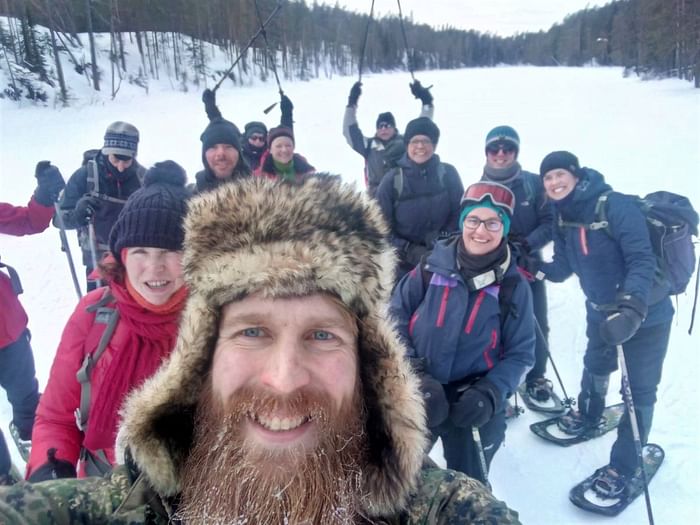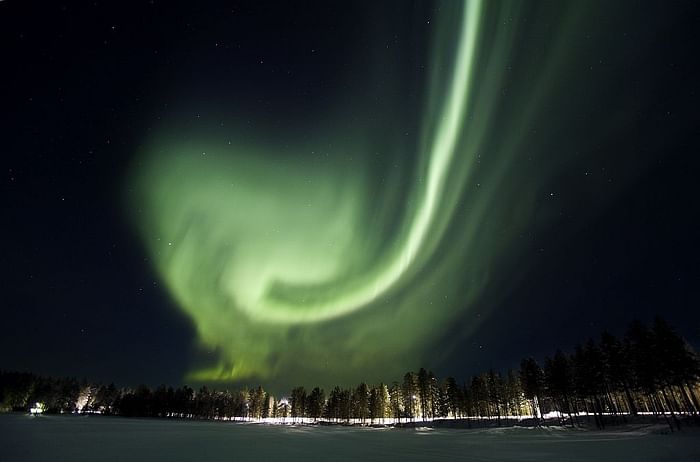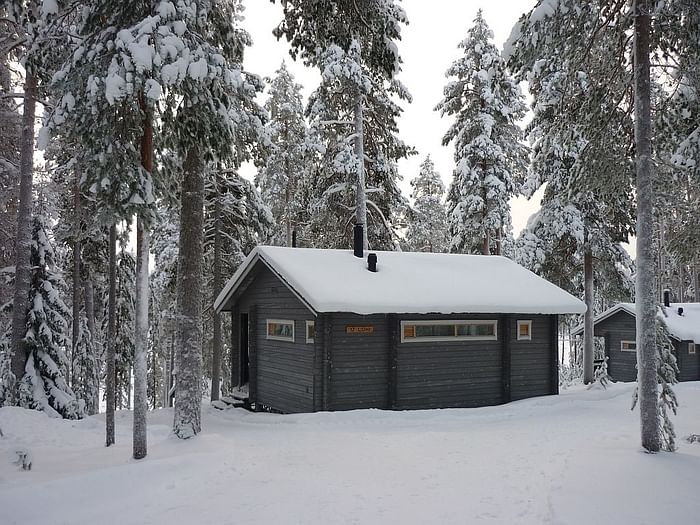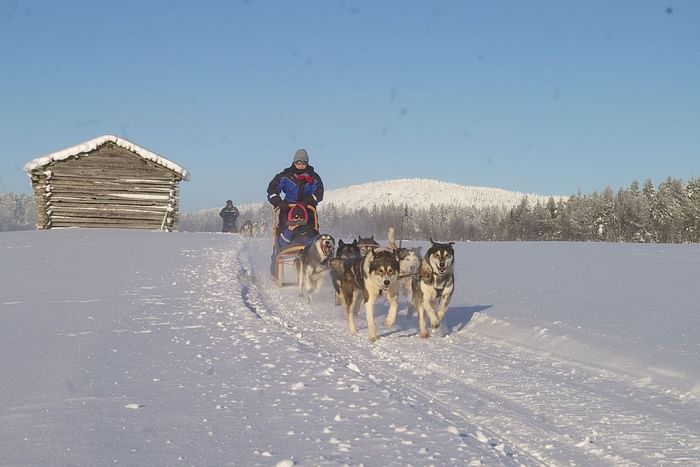 Ask for more information
Upitrek
Book now