A wintry school camp week full of exciting activities in the heart of Finnish nature.
Programme description
Transformed by the snow, the remote north-eastern forests of Finland become an excellent destination for a winter adventure where groups will learn traditional wilderness skills such as igloo building and ice-fishing.
You will also set off on excursions by snowshoes and cross-country skis through the snow-white forests and beside the frozen lakes. On a visit to a local farm you will meet reindeer and learn about reindeer husbandry today.
Programme information
Season:
Jan 10-Apr 5
Departures
On request
Duration
8 days/7 nights
Persons
Max. 24
Place
Hossa, Suomussalmi
Joining point
Kuusamo airport. Please see "good to know" -section for further information.
Difficulty
Easy
Price
From 650 €/person, depending on the group size.
Included in the price
*Accommodation in rooms for 2-6 persons with shared facilities *Full board *Transfers from/to Kuusamo airport *English speaking guide *Sauna daily *Snowshoeing and skiing equipment rental according to the program *Activities according to the program
Supplements
*Lunch on arrival or departure day *Sleeping bags for a night in igloo *A husky safari or a visit to the husky farm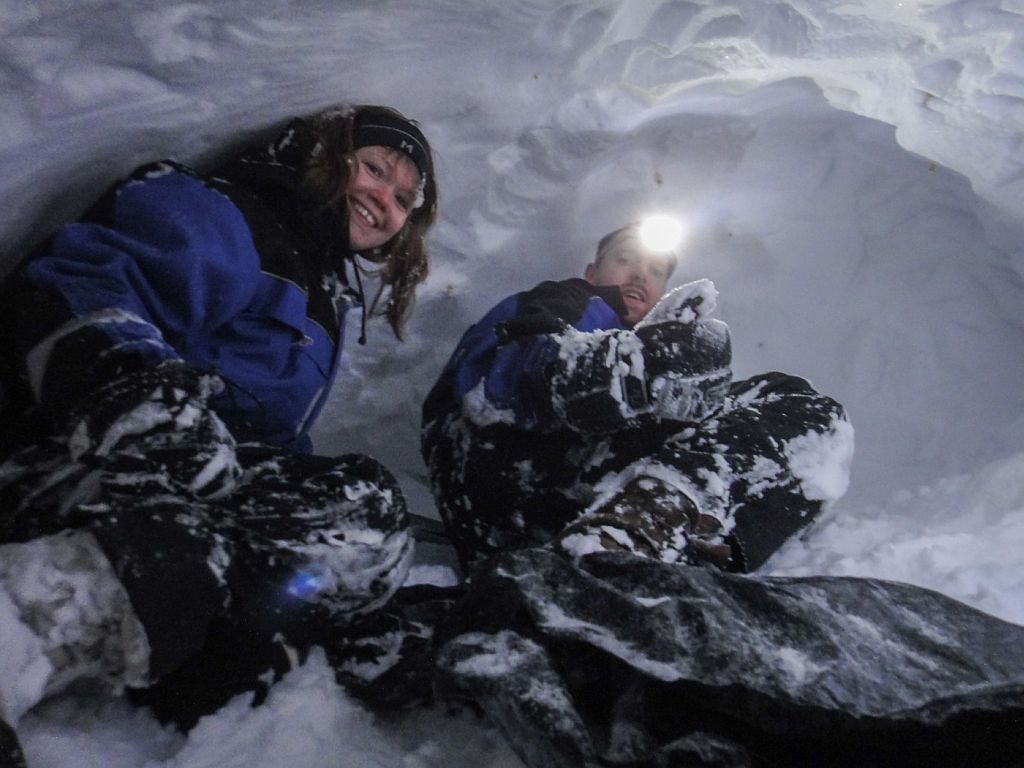 Detailed programme
Day 1: Arrival
Arrival to Kuusamo airport and transfer to Hossa (approx. 1 hour). Accommodation at Rajakartano which is a guest house housing a former frontier guard station.
Day 2: Learn wilderness skills
To begin the adventure we will learn some important wilderness skills which will be needed in the coming days like fire making, orienteering. We will also learn how to do winter fishing through the hole in the ice.
Day 3: Meet the reindeer and igloo building
After breakfast we will take a short walk to a local reindeer farm where we will get to know better the semi-wild animals inhabiting the northern area of Finland. We will be taken on a short reindeer sleigh ride and we enjoy the lunch at the farm.
In the afternoon it's time to build the quinzees! By shovels and spades we make a big pile of snow which will be left to harden for a night and hollowed out tomorrow.
Day 4: Learn cross-country skiing and igloo building
In the morning it is time to learn cross-country skiing which is one of the most popular winter sports in Finland. After introduction to the technique we can test our skills on the track near the cabin.
In the afternoon we will continue with quinzees hollowing out the piles of snow. Those who want can spend the night in igloos wrapped in warm sleeping bags.
Day 5: Snowshoeing
This morning we will set off for our snowshoeing trip. The trail goes along the top of a ridge between two frozen lakes through the beautiful snow covered pine, spruce and birch forests. In the afternoon we will reach Jatkonsalmi cabin located on the shore of Lake Jatkonjärvi. We will stay in Jatkonsalmi for the last 3 nights.
Day 6: Snowshoeing
Today we make a day tour by snowshoes. The surrounding forests are home for many animals like elks, wolfs, lynxes and hares but unfortunately they are seldom seen. Also bears inhabit the area but in winter they hibernate. Lunch will be taken along the route at Hossa Visitor center.
Day 7: Winter Olympics and snowshoeing/cross-country skiing
To start the last day of the tour we will compete the Finnish Winter Olympics. The games include some exciting and fun team winter "sports" like sledge pulling, biathlon relay, tandem skiing and snow golf.
In the afternoon you can choose between snowshoeing and cross-country skiing. Whichever you choose you make a circle trip from the cabin. The trail goes along the top of a ridge between two frozen lakes through the beautiful snow covered pine, spruce and birch forests.
At night the last possibility to relax the Finnish sauna and after that the delicious farewell dinner will be enjoyed.
Day 8: Departure
Breakfast and transfer to Kuusamo airport.
Good to know
ARRIVAL
The joining point for this trip is Kuusamo airport. On day 8 the transfer will be organized back to Kuusamo airport. Transfers from/to other airports available with supplement.
LEVEL OF DIFFICULTY
The programme is suitable for children of approx. 10 years and older. Some efforts are needed to go through the activities but generally they are quite easy and can be tailored if necessary.
NOTE
The program is an example and the duration and itinerary can be tailored to meet group's needs.
We can organize similar programs in several locations and even for bigger groups (up to approx. 35 participants).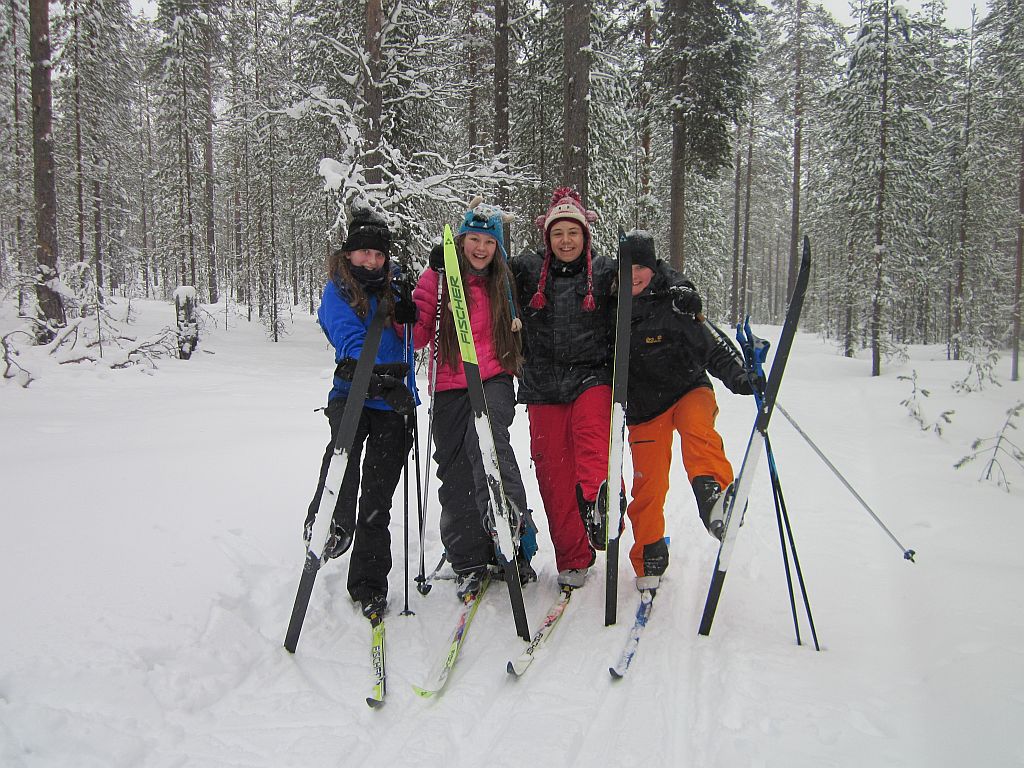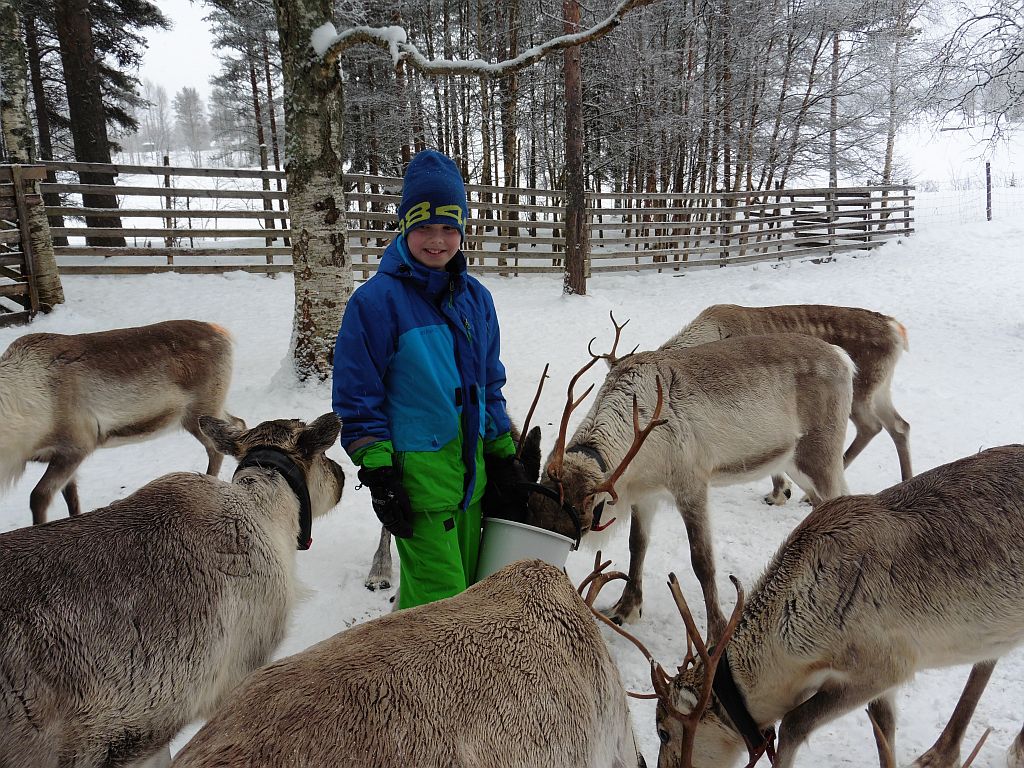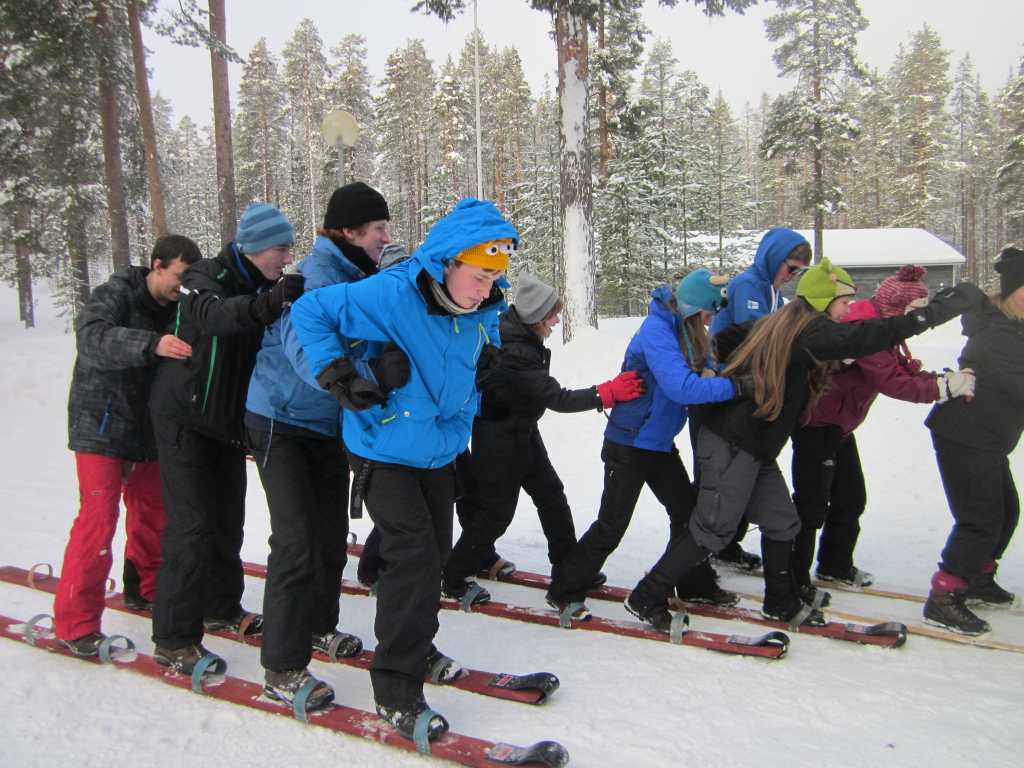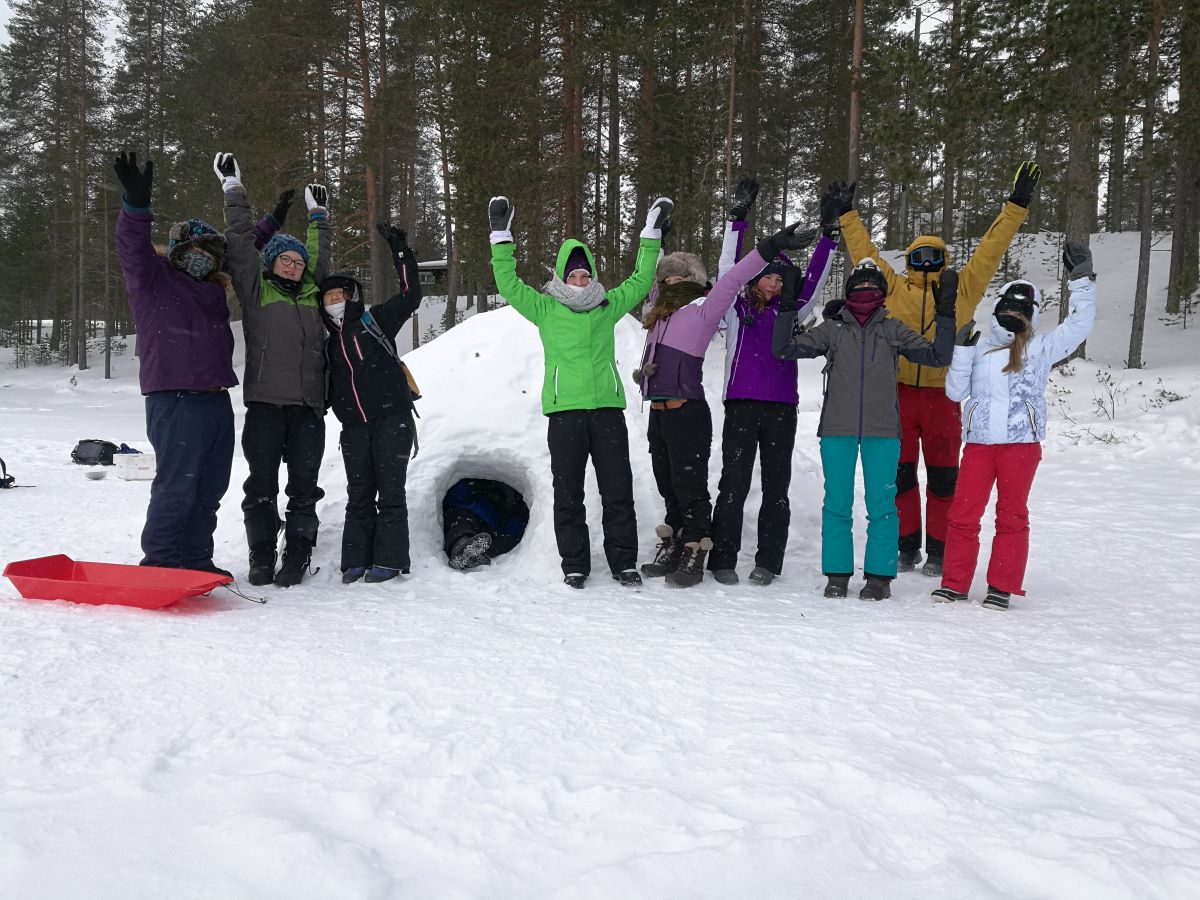 Ask for more information