In coperation with the local hunting club we are able provide you with unforgettable experience of hunting game of birds and hares. Moving quietly through the mist on a foggy morning, spotting a capercaillie sneaking along the forest to its singing place, or, hearing the voice of a black grouse - these are the most satisfying moments for any hunter!
Programme description
Typically, we start the hunt early in the morning. We trek areas inhabited by the black grouse while enjoying the silence and wonder of nature as we stalk these elusive birds.  At lunch time we will enjoy a nourishing lunch and rest at an open fire in the forest. Trained dogs will help us hunt for hares in the afternoon. After a full day in the forest, we return to the Lentiira Holiday Village basecamp for a delicious dinner.
Programme information
Season
September - October
Double-check the exact dates as the regulations vary annually.
Game:
Black grouse, capercaillie, willow grouse, hazel grouse
Place
Lentiira Holiday Village
Duration
5 days / 4 nights
Persons
Minimum 4
Price
2185€
Including
cottage accomodation, guide services, transfers and meals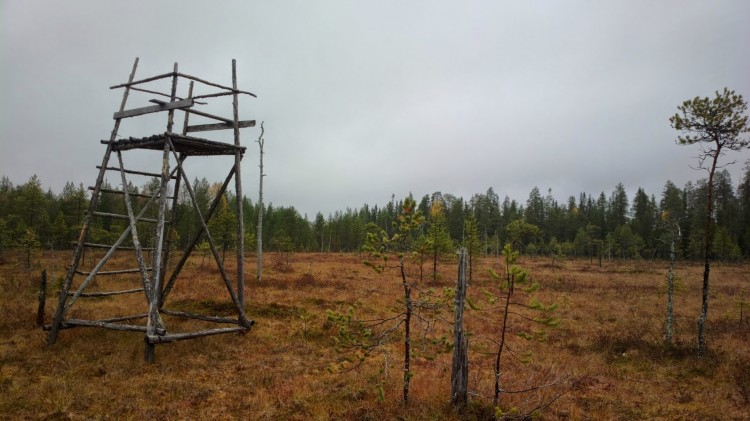 Detailed programme
Day 1
Arrival in Kajaani and transfer to Lentiira. Accommodation in cottages (2 – 4 persons / cottage). Dinner and introduction of the hunting program.
Days 2-4
Breakfast and transfer to the hunting grounds, approximately 15 km. Picnic meal by campfire. Dinner in the evening. Seine fishing possible in the evening. One evening you'll experience the traditional smoke sauna.
Day 5
Breakfast. Transfer to Kajaani and flight to Helsinki.
Good to know
Each hunter must have a valid hunting license and proper licenses for his weapons and ammunitions. Send your copies of these licenses to us beforehand so that we can assist in aquiring for  the hunting permits from the Finnish authorities.
Small game hunting program includes cottage accomodation, guide services, transfers and meals as stated. Please note: hunting license fees are not included.
Recommended personal equipment: Rainwear, warm underwear, layered clothing and waterproof footwear.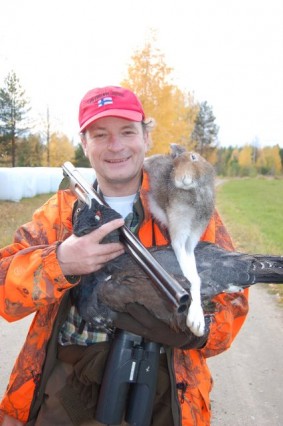 Ask for more information