Log cabins situated near a lake shore, really peacefully and beautiful location at Kylmäluoma Hiking area.
Programme description
Popular with fishing and trekking enthusiasts, Kylmäluoma is located in the north-eastern part of the municipality of Taivalkoski. Kylmäluoma visitor centre, with its campsites and log cabins, is surrounded by natural peace. You can hike, bike, paddle and fish in beautiful Kylmäluoma hiking area, and it`s also possible to rent equipments from a reception.
Cabins are for rent all year round, and they are an electrically heated. The cabins have a kitchen/ living room and sleeping alcove, as well as a toilet, shower and sauna. Additional facilities include a fireplace, refrigerator, hot plates, microwave oven, coffee maker, kettle and TV. Bed linen is available at an additional cost.
The cottage rental period starts at 4 pm and ends at 12 noon.
Programme information
Prices
Prices for 1 - 2 person is 105,00 €, and for 3 - 6 person 120,00 €. Processing fee is 10,00 €/reservation.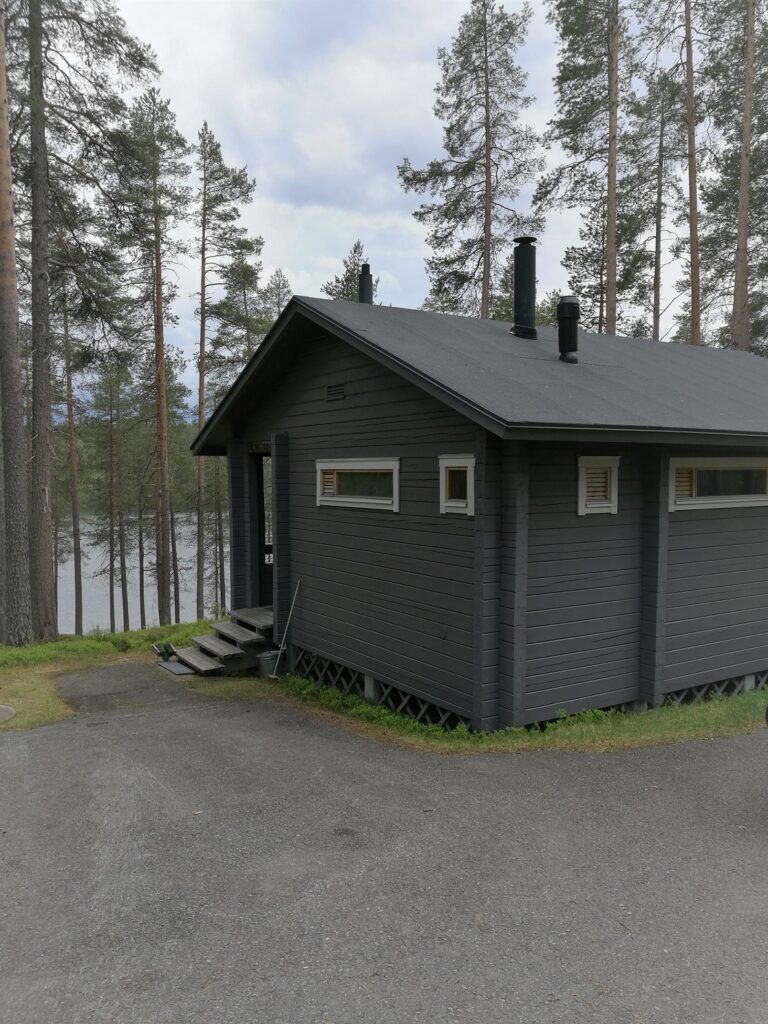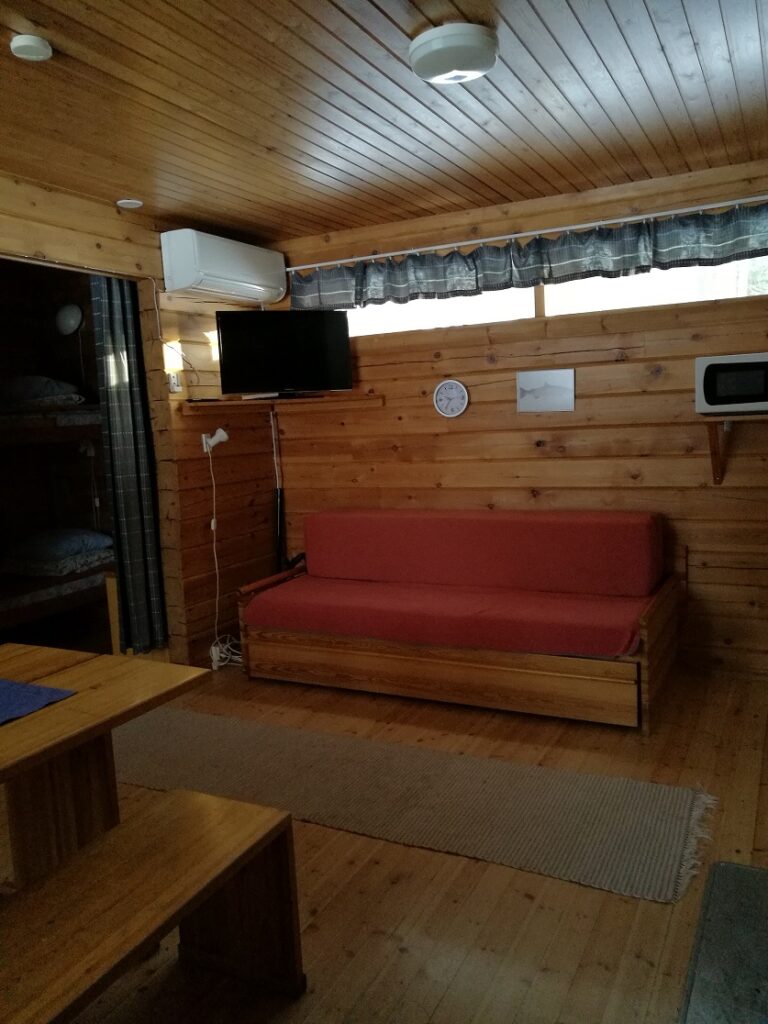 Ask for more information