Come and get to know Lentiira village, the past and the present.
Programme description
On the two- three hours tour, your knowledgeable tour guide will lead you around the village, sharing the rich history and telling about the past and the present.
Programme information
Season : may to october
Place: Lentiira, Kuhmo
Duration : 2-3 hours
Group size : 2-50 persons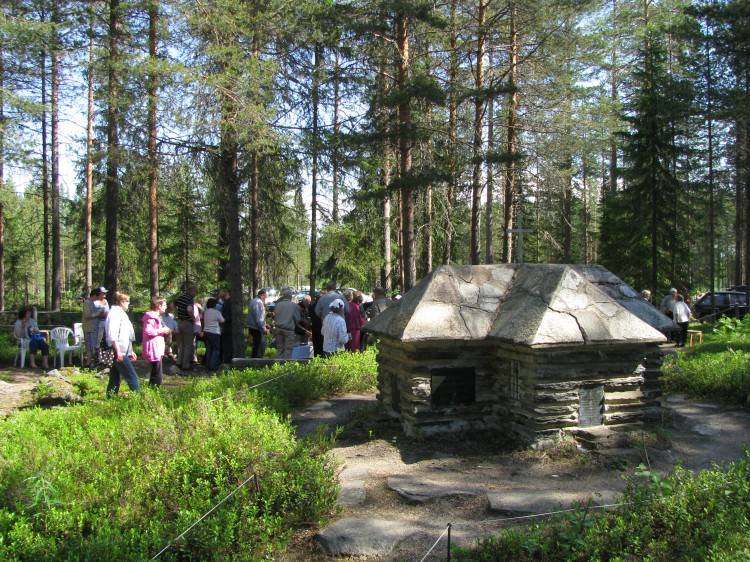 Detailed programme
Joyfull walking tour in Lentiira village. The local guide shows and tells you about houses and other buildings, the ways of life in the past and present, the nature and the landscape.
With the guide you also visit places which are normally not opened for the visitors.
Tour starts by Taiga Spirit Base, where we will be back after about 3 hours. Visiting all the places of the tour, we hike 7,5 km. It is also possible to reach some places by car, and have a walk of 5 km, or at shortest, 1,5 km.
With extra charge we can reach some of the places by boat and have a tour on Lentiira lake, with walking tour 2 km.
Good to know
Price includ: Guided walk in Lentiira village (English, French, Finnish)
Price non includ: transportation, boat , bus or canoe.
Comfortable shoes, water bottle
Ask for more information