Enjoy this Arctic Adventure in pure white snow covered Taiga forest just next to Russian border in Suomussalmi. During the week we explore the wilderness by cycling and snowshoeing. One day is spend at the Finland's newest National Park, Hossa. If you want to have active snow holiday, this is for you: the muscles will work and the mind will rest in the peace and quiet of the wilderness. And don't forget to look to the sky, maybe you will see the Northern Lights dancing in the sky.
Programme description
During this one week Adventure you will spend 2 full days cycling with Fat Bikes suitable for winter driving. The tracks are made as hard as possible to make the cycling a bit easier, but you still need good basic fitness and previous experience of cycling.
One full day is spend at Hossa National Park snowshoeing. Snowshoeing in easy, everyone can do it. The Hossa day will also include visit to the Reindeer Farm.
The first day is spend practicing both cycling and snowshoeing.
The last day you can choose what you want to do.
Every evening sauna is heated, so that you can get warm after the day in snow.
Programme information
Kausi:
Paikka:
Martinselkonen Wilds Centre
Kesto:
7 days, 6 nights
Henkilöt:
1 - 9 persons
Hinta:
1200€
Yksittäinen hinta:
Hintaan sisältyy:
airport transfers from Kajaani or Kuusamo airport, accommodation in twin room, daily meals, guided cycling and snowshoeing excursions according program incl. one day at Hossa National Park, use of Fat Bikes and snowshoes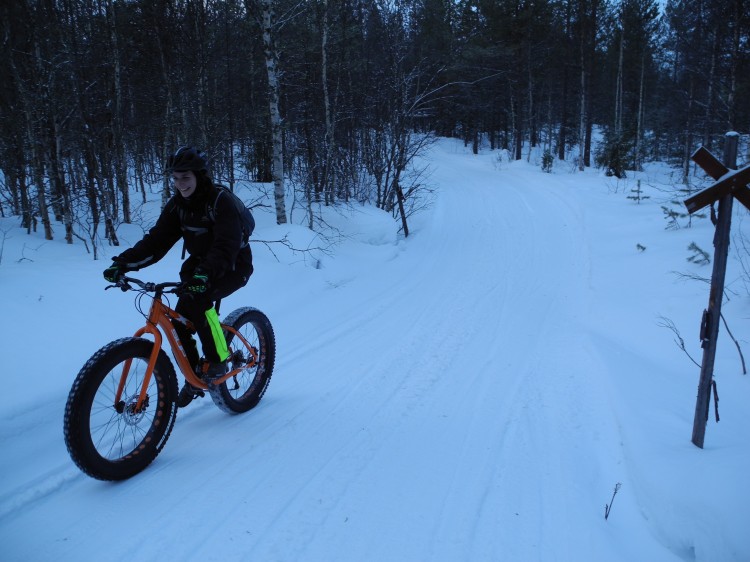 Detailed programme
Day 1: arrival, welcoming dinner and information about the days to come
Day 2: In the morning getting to know the bikes and practice cycling in the tracks near the Centre. In the evening snowshoeing to search the Northern Lights.
Day 3: Full day of Cycling, about 17km trail partly in Martinselkonen Nature Reserve area.
Day 4: Day at Hossa National Park snowshoeing and visit to the Reindeer Park.
Day 5: Full day Cycling, about 15km trail at the forest and frozen lakes.
Day 6: Day of free choice. You can have another cycling or snowshoeing day or participate in optional activities (for example Husky safari from extra charge).
Day 7: Time to say goodbye and head back to home.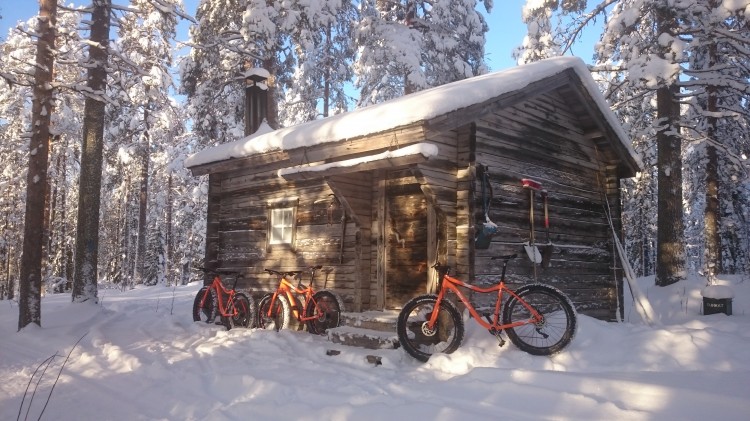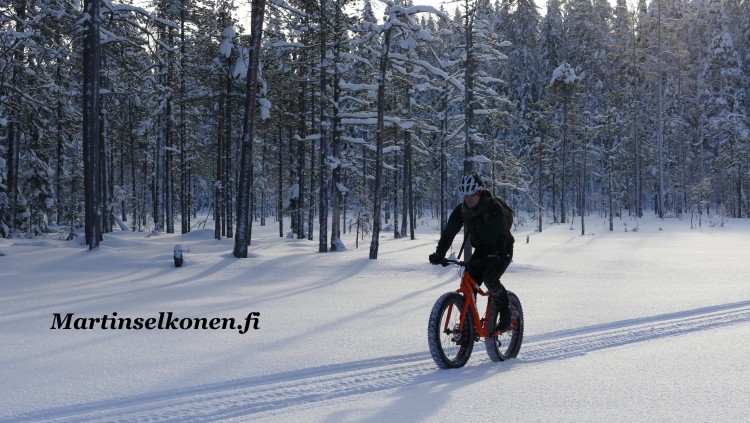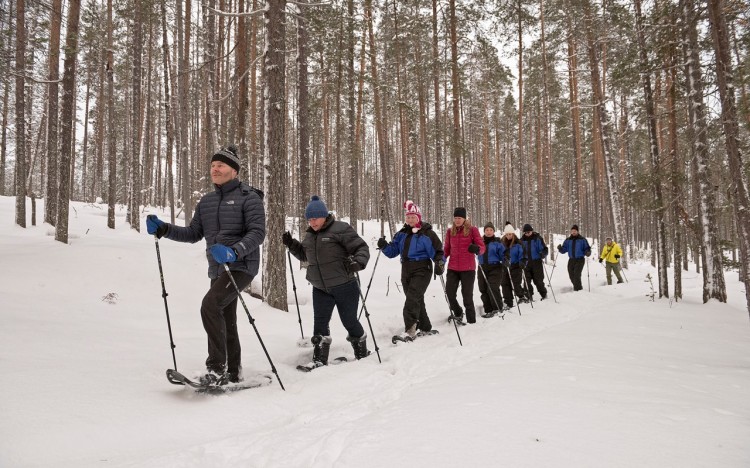 Ask for more information