Husky Comfort Plus
The real and simple outdoor life and comfortable accommodation under the starlit sky. This package combines both. Learn about the life of a musher, when leading your own husky team. This is the most beautiful way to explore the wilderness of the area in winter.
Programme information
Season:
30.11.2019 - 11.4.2020
Place:
Saija Lodge, Saijantie 8, FIN-93400 Taivalkoski
Duration:
7 nights
Persons:
min. 2 persons
Price:
from 1999 €/person
Price includes:
collective transfer from/to Kuusamo/Oulu (*spesific flights); 3 overnights in Saija's double room with own sauna, 1 overnight in a wilderness cabin, 3 overnights in a glass-roofed Sky Cabin with own sauna; for arrivals after 13.01.2020: 1 night in an igloo is included (depending on weather conditions); full board during the whole week; in the program mentioned guided tours; experienced English speaking guide; 1 afternoon smoke sauna; 1 Northern Lights evening; winter boots, overall, hat, balaclava and gloves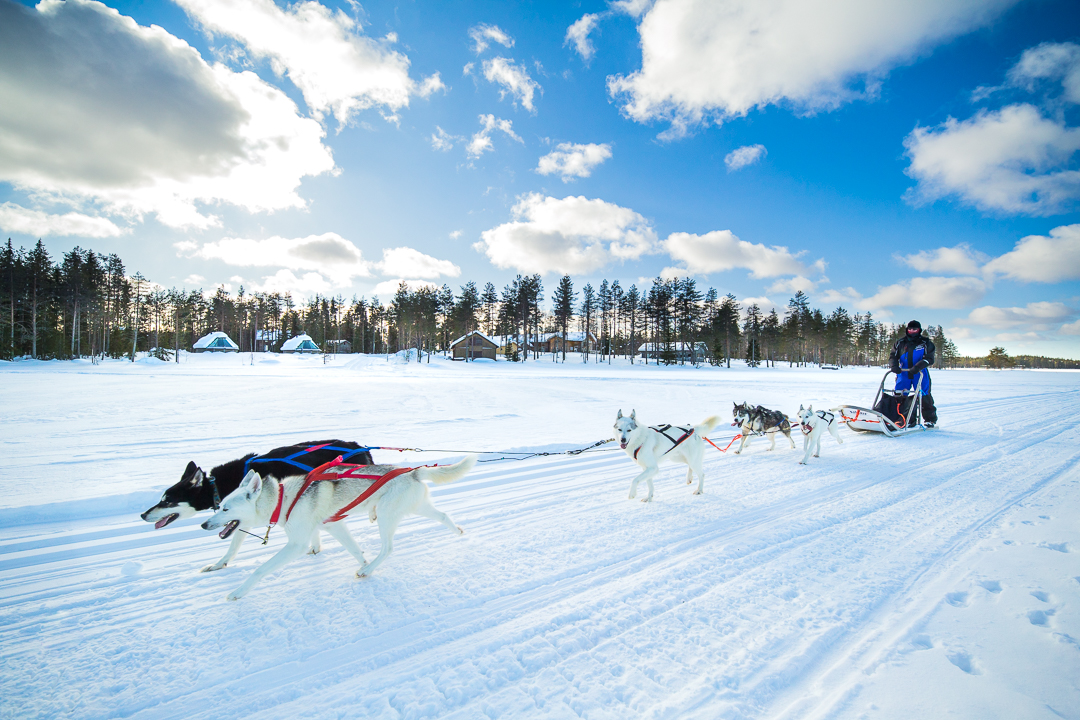 Price / person
starting from
1999 €
Programme description
YOU WILL HAVE
* 4 days together with huskies
* own dog team
* 3 nights in Sky Cabin, 1 night in a wilderness cabin, 3 nights in a room
WEEK PROGRAM:
Day of arrival (Saturday)
After transfer from the airport to Saija and check in to your room, Saija's famous Finnish homemade food is being served for you.
Introduction day
Today you receive information about the coming week, we provide you with safari clothes and we show you around the lodge.
Husky Introduction (2-3 hours)
You meet our dogs in the kennel and get a short instruction how to drive a dog sledge. The guide shows you the needed equipment for the tour. After that, the guide takes you on a test drive of about 13 km. You drive your own dog team with 4 – 6 dogs.
Husky day-safari (4-6 hours)
The chance to experience more dog sledging with our faithful huskies. This trip takes 4 to 6 hours and is 25-35 km long. The route takes you through the beautiful forest and swamp scenery, over frozen lakes and along rivers. The guide prepares a typical Finnish outdoor lunch for you at a campfire.
Overnight safari
The 2-day-safari takes you again through the beautiful winter scenery. We stay overnight in the simple but cosy wilderness cabin Harjajärvi. The cabin has a sauna, but no shower, no indoor toilet and no electricity. You look after your own dog team and help preparing the meals. The breakfast and dinner are served in the cabin, the lunch at a campfire in the wilderness.
Free day
Today you have the possibility to explore the surroundings by your own. You can also book an additional guided winter activity.
Day of departure (Saturday)
Transfer back to the airport after the breakfast.
Detailed programme
Season & Prices pro Person:
2019-20:
30.11. – 21.12.2019 € 1999
21.12.2019 – 4.1.2020 € 2989*
4.1. – 18.1.2020 € 1999
18.1. – 4.4.2020 € 2339
4.4. – 11.4.2020 € 1999
(Addition for single room: Season A 22.12.19 – 4.1.20 € 370, Season B 18.1. – 4.4.20 € 335, Season C 30.11. – 21.12.19, 4.1. – 18.1.20, 4.4. – 11.4.20 € 265)
Prices and programs are subjects to change.
*There is a special program at Christmas Eve and on Christmas Day. The New Years package includes a New Years Eve party at Saija's kota (Lappish teepee).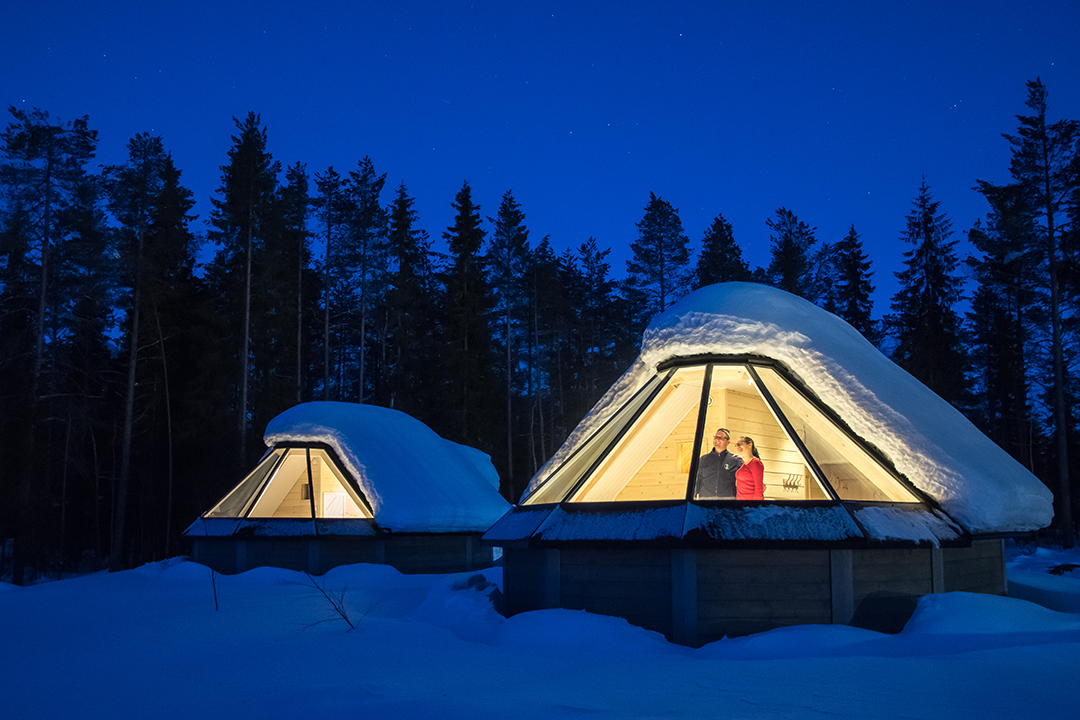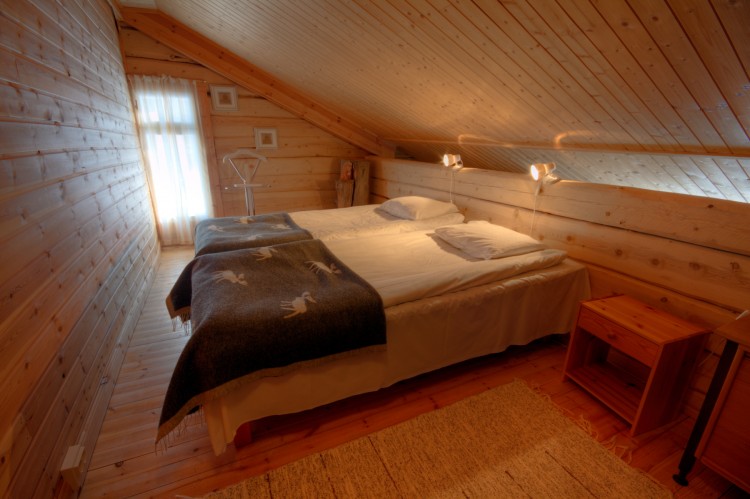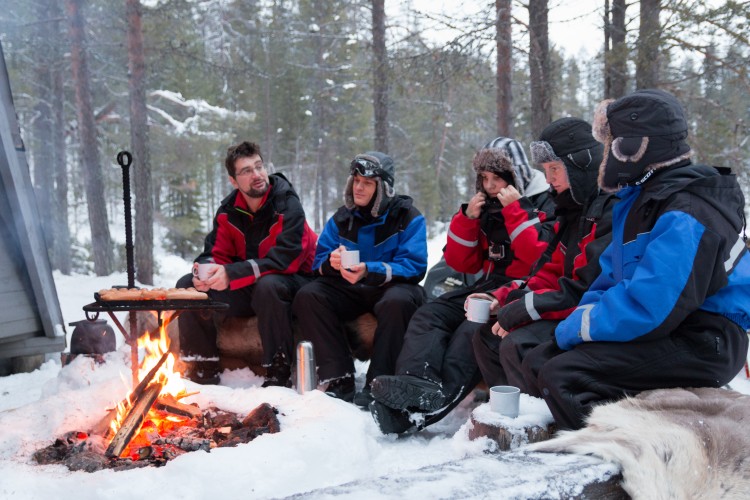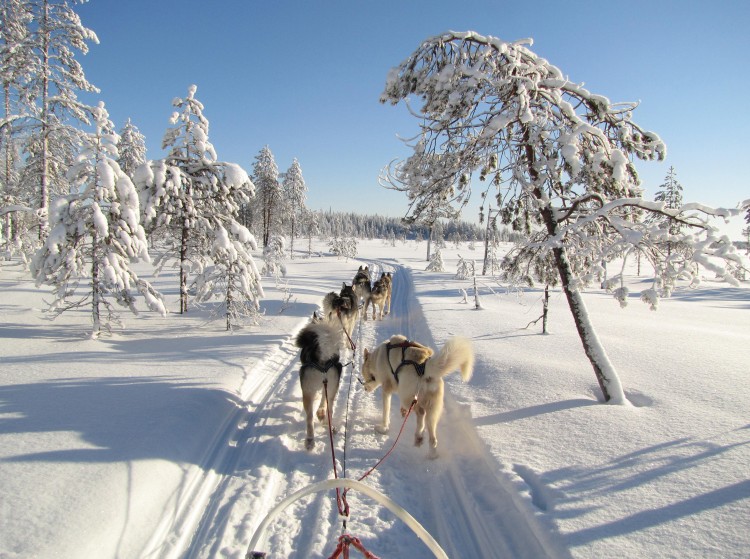 Good to know
*Collective transfers will be organized for the spesific flights:
– Arrivals on Saturdays in Kuusamo and in Oulu, please ask for the flight schedule
– Departures on Saturdays from Oulu and from Kuusamo, please ask for the flight schedule
If you are arriving/leaving with another flight, please ask for a private transfer.
Optional/to buy from the spot
– extra husky safari from € 172 p.p.
– extra snowmobile safari from € 140 p.p.
– use of snowshoes/skies from € 16 p.p./day
– use of fatbike € 20 p.p./day
(For guaranteed departure on optional activities, in advanced bookings recommended)
Ask for more information
Saija Lodge
Husky Comfort Plus
Price / person starting from
1999 €