Hossa Visitor Centre provides the latest tips and instructions on hiking in the Hossa National Park. You can learn the national park and its services independently or guided.
Programme description
The history of Hossa area began thousands of years ago: the very first people arrived here 8000 years ago. These ancient people beliefs were reality of which spirits and natural forces were present everywhere.
The most valuable sight of the area – Värikallio Rock Paintings – is presented in the negotiation room, Ståhlber's hall.
In the Ståhlberg's hall you can see Movement across a border -animation (duration 7 minutes). There is also Hossa Time lapse (duration 5 minutes) presenting the best parts of Hossa nature.
There are two large touch screens in the entrance hall of Hossa Visitor Centre presenting the National Park and its services. In the dining hall there is a collective art piece "Puuhippa".
.
Programme information
Season:
All year round. In midwinter Visitor Centre is open only by agreement.
Place:
Hossa Visitor Centre
Duration:
Persons:
Price:
Price Solo:
Price Includes: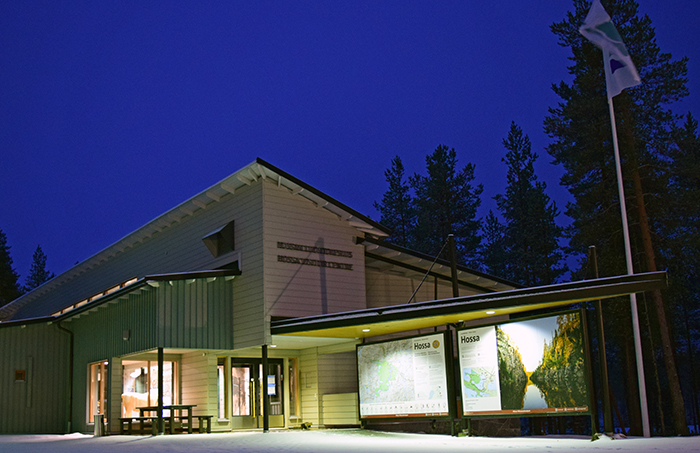 Good to know
The book "What the People of the Wilderness Used to Believe in" tells about the history, beliefs, rituals, ceremonies ets, in the Hossa area. The book is available in Finnish and English and it can be bought from the Visitor Centre.
Ask for more information