An exciting, enchanting and educational school camp week for student groups in Hossa national park.
Programme description
This program for school groups includes eg. hiking, canoeing and practising wilderness skills in the beautiful wilderness area of Hossa national park in north-eastern Finland. You will set off on daily excursions from your cosy base camp Jatkonsalmi cabin, situated on the shores of Lake Jatkonjärvi. Exciting camping nights in tents are also available. During the camping, the food will be made around an open fire and the only place to wash oneself will be the lake! A bit of adventure – but not too much.
Activities are physically relatively easy and can be adapted according to each group. The duration of the tour can be adjusted freely.
Programme information
Season
Jun 1-Sep 30
Departures
On request
Duration
Up to 10 days
Persons
Min. 10, max. 40
Place
Hossa, Suomussalmi
Joining point
Kuusamo airport. Please see "good to know" -section for further information.
Difficulty
Easy
Price
Depending on the itinerary and group size. Please ask for a quotation.
Included in the price
*Accommodation in rooms for 2-6 persons with shared facilities and on camping days in tents *Full board *Transfers from/to Kuusamo airport *English speaking guide *Sauna available in Jatkonsalmi *Canoe rental according to the programme
Supplements
*Tents/mattresses/sleeping bags for camping nights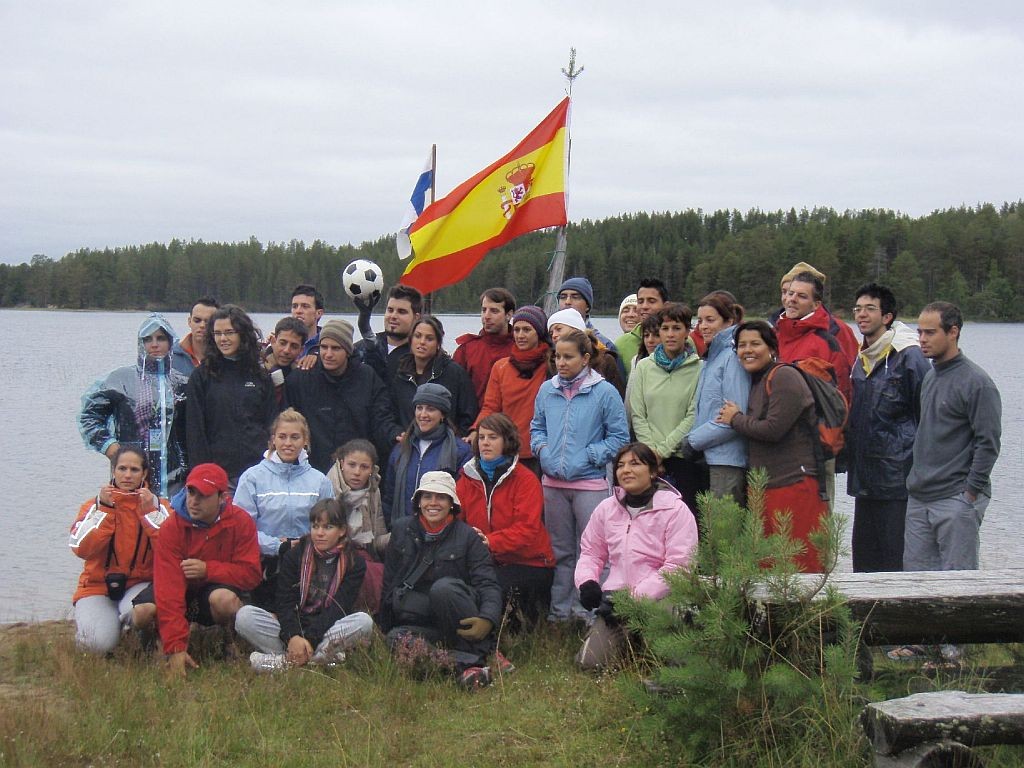 Detailed programme
Arrival day
Arrival at Kuusamo airport and transfer to Hossa national park (approx. 1 hour). Accommodation in the Jatkonsalmi cabin.
Return day
After breakfast transfer to Kuusamo airport.
Activity days
It's possible to build the program choosing desired activities from the from the list below. Note that activities numbers 2 and 4 (hiking and canoeing) are overnight activities.
1. Hiking – day tour
A 4 km walk to Hossa Visitor Centre where we'll take lunch. The walk back to Jatkonsalmi is about 6 km. During hiking, the guide tells about the nature, animals and seasons in Finland. In the evening we can relax in the genuine Finnish sauna and swim in the lake. Hiking 10 km.
2. Hiking – overnight tour
Day 1: This 2-day excursion begins with a short transfer followed by a half an hour boat trip to look at the cliffs of Julma-Ölkky canyon lake. Then we'll walk 4 km to see the rock paintings dating back to 4000 years. Picnic lunch will be enjoyed around an open fire and after lunch we'll go on hiking until our camping spot on the shores of a shimmering lake. We will set up tents and enjoy the camping life. Hiking 12 km.
Day 2:
The route back to the cabin goes on the top of a ridge from where we'll see beautiful lakes on both sides – the area is one of the most picturesque in Hossa area. In the afternoon we can try fishing with a hook and line. Any catch we get will be fried on an open fire. Hiking 7 km.
3. Canoeing – day tour
An easy canoeing excursion on calm lakes and rivers nearby our accommodation. We use open Indian canoes and all necessary equipment such as paddles and life vests will be provided. The length of the excursion is about 10 km.
4. Canoeing – overnight tour
Day 1: A short car transfer takes us to the eastern tip of lake Iso-Kukkuri from where we'll start our 2-day canoeing tour. The route goes mostly on calm waters but also through a couple of easy rapids. In the afternoon we will go ashore and set up the tents in a nice spot. We will cook the dinner together, chat by the campfire and enjoy the extreme tranquillity.
Day 2: Canoeing back to Jatkonsalmi. There will be one big rapid on the way that will be passed by pulling canoes on land. Upon arrival at Jatkonsalmi cabin, it's time for shower, sauna and rest.
5. Meet the reindeer and bears
Today we visit a reindeer farm and meet the semi-wild animals inhabiting northern Finland. We can try our skills at lassoing, feed reindeer and learn about the reindeer husbandry today. From the reindeer farm we will continue by car to Arola situated close to the Russian border in a tiny village of Juntusranta. Arola is a former dairy farm but nowadays living off tourism. It's famous for delicious local food but the major reason for people to visit Arola are bear watching excursions. The farm is surrounded by remote woodland inhabited by European brown bears. During a bear safari you can observe and photograph bears safely from small, purpose-built log cabins. The bear watching excursion is optional and at extra charge.
6. Wilderness skills and Wilderness Olympics
First we learn some important wilderness skills like fire making, orienteering and fishing. In the afternoon we'll compete Finnish Wilderness Olympics including some exciting and fun "sports" like mölkky, Finnish "darts" and berry picking.
7. Fatbiking
Fatbiking is an exciting new way to explore forest trails. Fatbikes, mountain bike -like bicycles with oversized tires, are designed for riding on paths and trails and Hossa has a great network of cycling trails, some of them very suitable for beginners as well. Trails meander on the shores of crystal-clear lakes, eskers and isthmuses and although fatbiking is a pretty laid-back way of moving, you still get to enjoy the speed and excitement on the downhills!
Good to know
ARRIVAL
The joining point for this trip is Kuusamo airport. On return day the transfer will be organized back to Kuusamo airport. Transfers from/to other airports available with supplement.
LEVEL OF DIFFICULTY
The programme is suitable for children from approx. 12 years. Activities are physically relatively easy and can be adapted according to each group.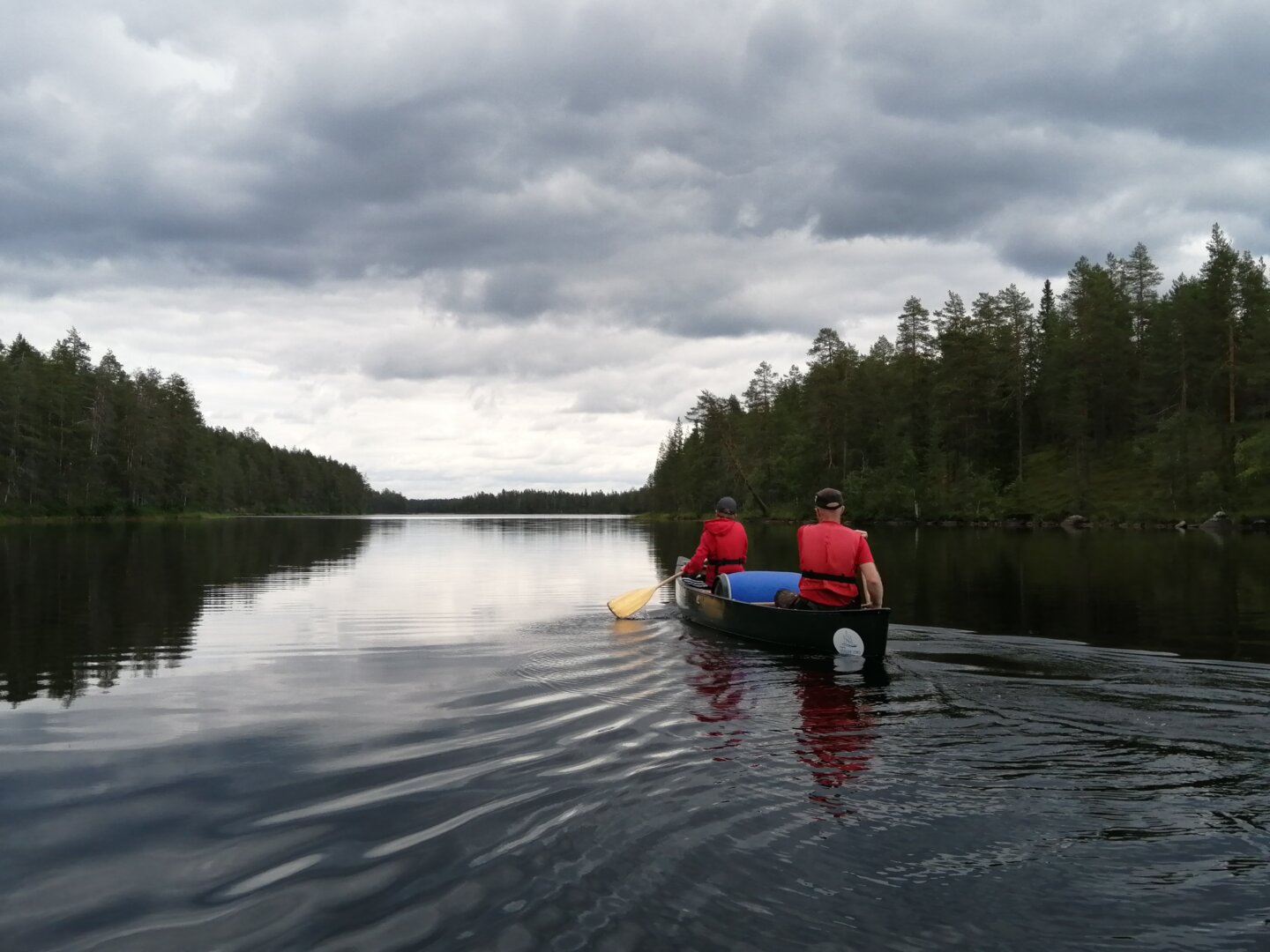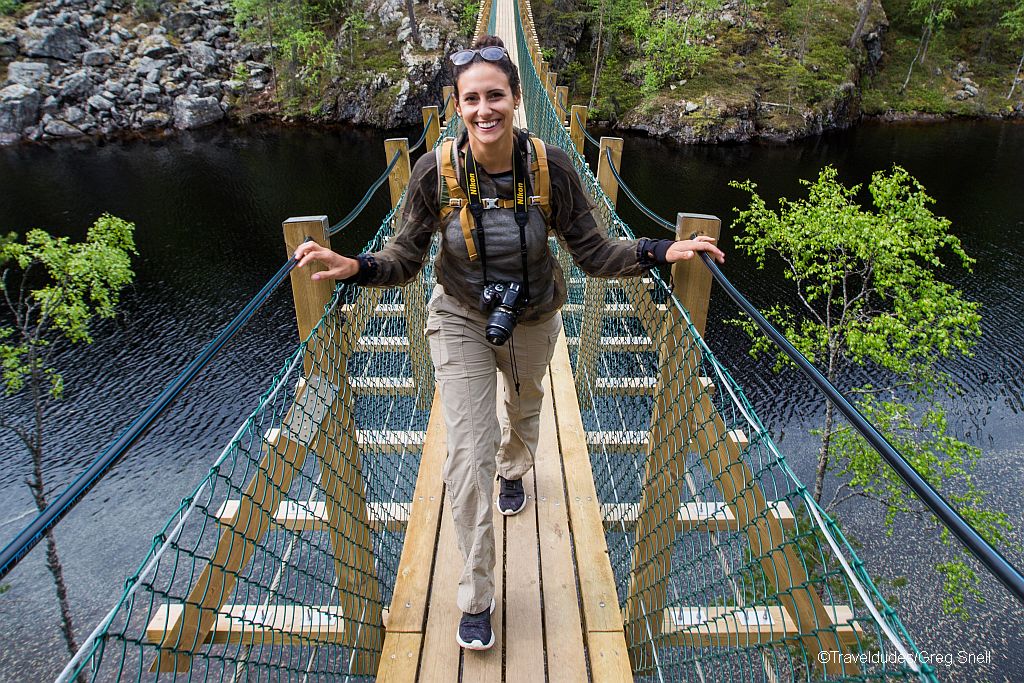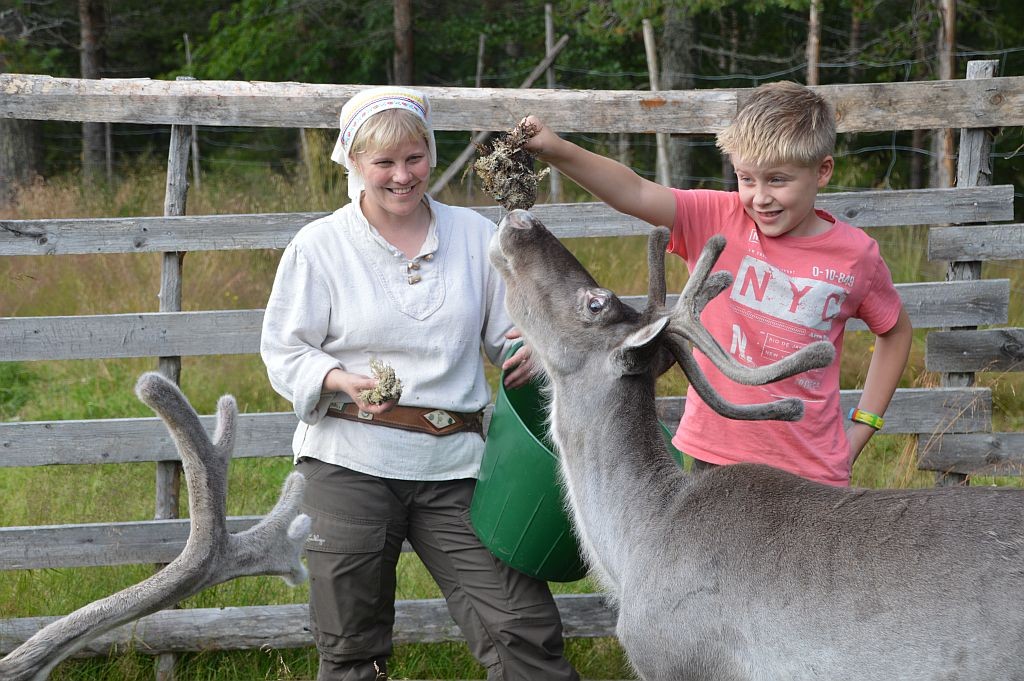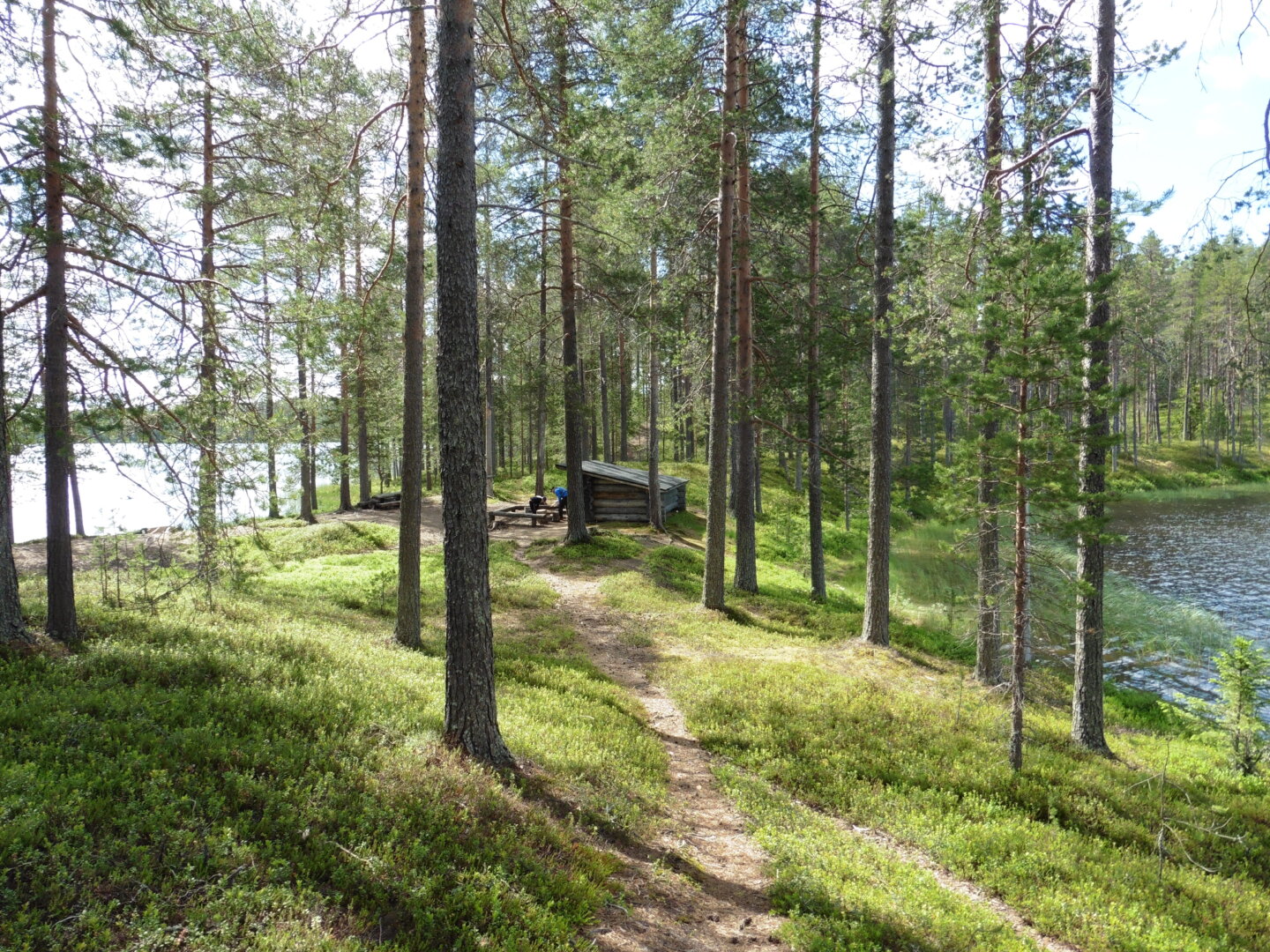 Ask for more information