This exciting but safe floating in the rapids can be done year round but the most exotic time for doing this is in mid-winter in the extreme cold surrounded by fluffy blankets of snow and frosted trees. You will keep dry and warm. https://www.youtube.com/watch?v=-o-hgIZIiuc
Programme description
The preparations for the swim include dressing in thermal underwear and a rescue suit with assistance from your guide. The first step is to get used to floating in the river and then the safety procedure and matters related to swimming down the rapid are explained. After floating in the quiet water, guide will lead participants down first time small groups. If participants feel good after that like most swimmers do they can swim down the rapid one by one. There is rescuer to make sure everybody gets out of the water safely.
The experience is completed by having a hot chocolate and receiving a diploma at the tepee below.
Programme information
Season:
Place:
Kuhmo Pajkkakoski rapids
Duration:
2 - 3 hours
Persons:
1- 18 persons
Price:
90 -180 €
Price Solo:
180
Price Includes:
Guided swim down the rapids, warm underwear and waterproof rescue suit, rafting life jacket, helmet, hot chocolate after swim by the open fire and diploma.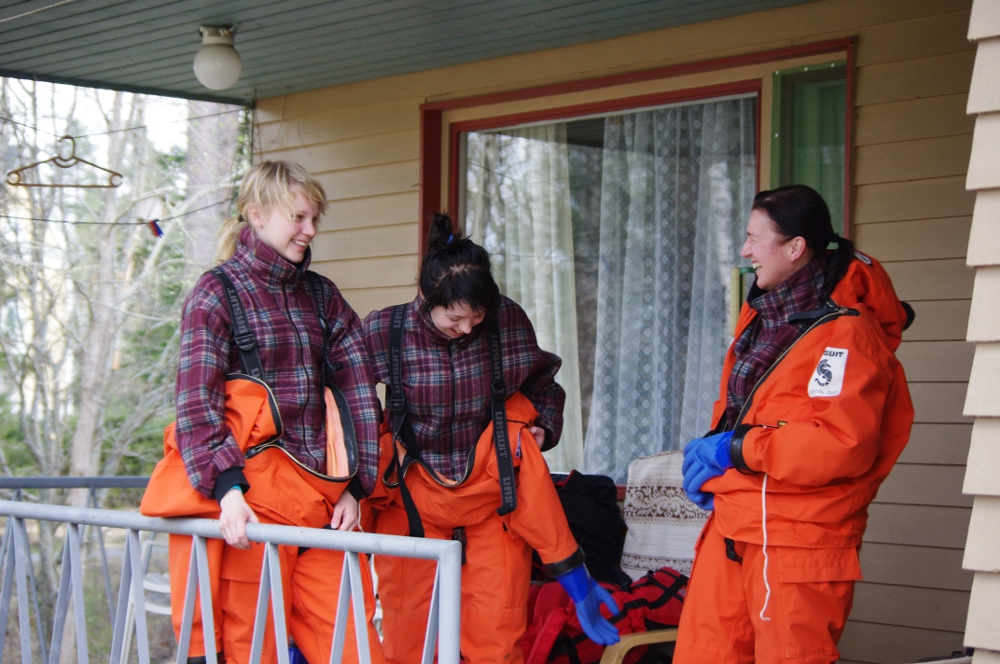 Good to know
Participants must be in good health and have valid personal travel or accident insurance.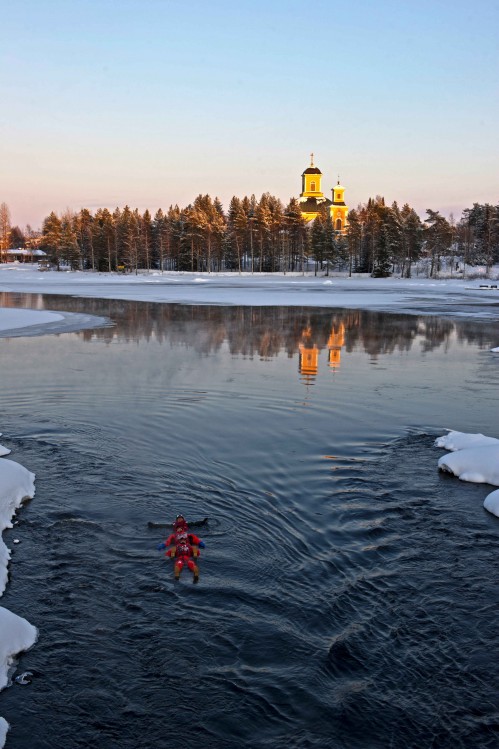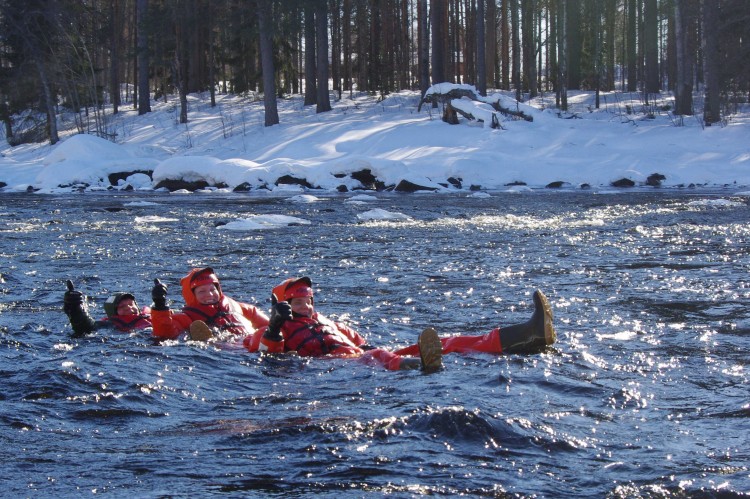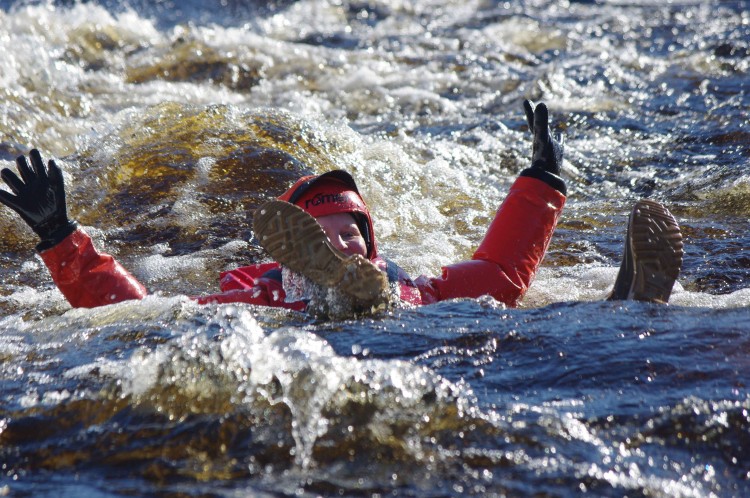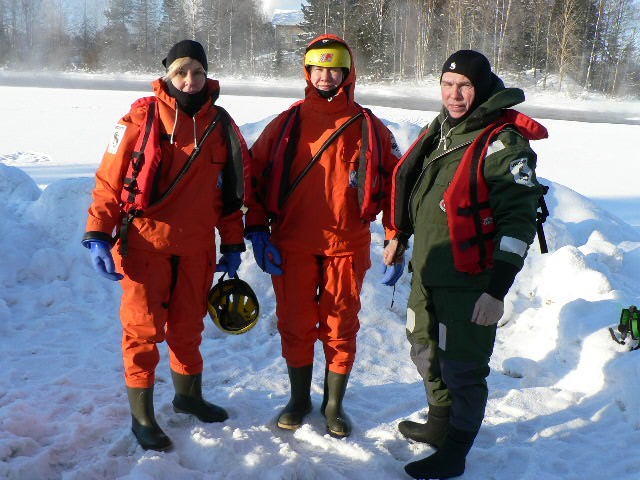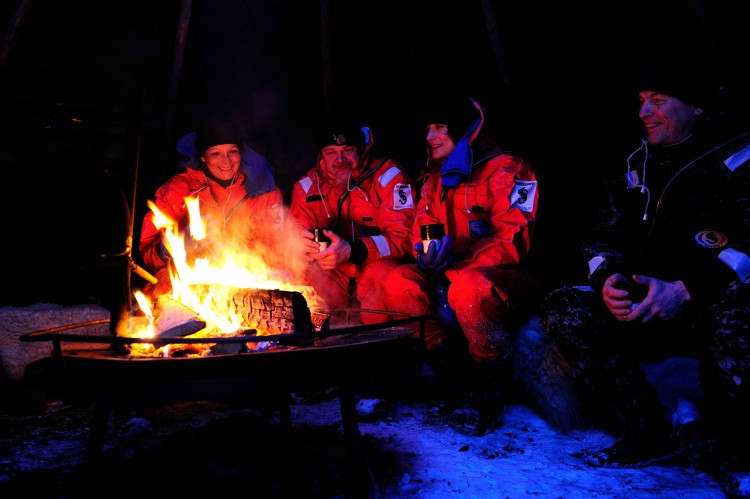 Ask for more information