Elk hunting represent popular tradition in Kainuu area. Hunters train their dogs to prepare them for the annual hunt that take place in October onwards.
Programme description
The local hunting club Lentiiran Jousi is permitted a specific quota of elk every years – more some years, fewer other years. Metsähallitus (Ministry of forestry) is in charge of hunting and game management in order to preserve a proper balance with the environment.  Kainuu region has a good quantity of game in the area.
During the hunt, elks are scouted mainly with help of the local hunting dogs. We will enjoy our thoughtfully prepared bag lunches around an open fireplace trading humorous tales of past hunting experiences and just relaxing in the silence, beauty and fragrance of the wilderness.
Programme information
Season
Starting October
Double-check the exact dates as the season vary annually
Place
Lentiira Holiday Village
Duration
5 days / 4 nights
Persons
minimum 2
Price
2725€/prs + hunting licence (approx. 150€)
Inlcuding
Cottage accommodation, guide service, transfers and meals as stated.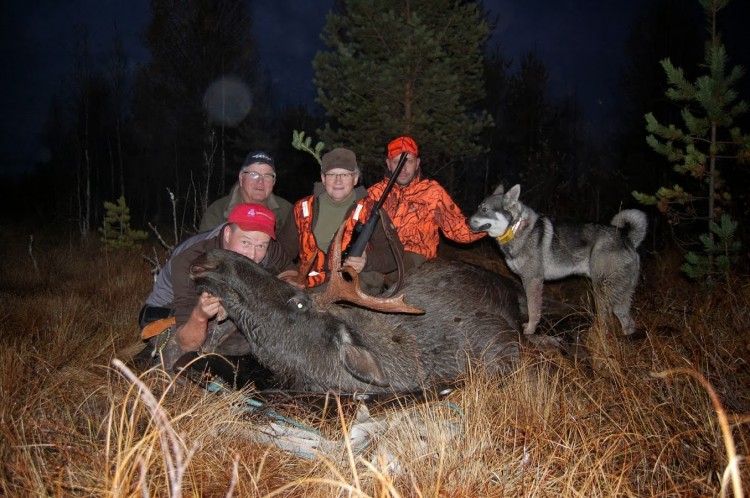 Detailed programme
Day 1
Transfer from Kajaani Airport to Lentiira Holiday Village. Accommodation in cottages for 2 – 4 persons. Dinner and introduction of hunting program
Day 2-4
Breakfast
Transfer to hunting area, c. 15 km. Hunting with dogs or chase. Picnic lunch by campfire and dinner served in the evening. Seine fishing possible in the evening free hours. Sauna is heated up at least once during hunting days.
Day 5
Breakfast and hunting in the morning. Picnic lunch. Transfer to Kajaani for the afternoon plane to Helsinki.
Good to know
Each hunter must have a valid hunting license and proper licenses for his personal weapon and ammunitions. He must send copies of these licenses to us before Finnish authorities will issue hunting permits.
Recommended personal equipment: rainwear, warm underwear,
layered clothing and waterproof footwear.
Additional charges:
Calf game fee 400 €
Cow game fee 500 €
Bull game fee 700 € + 45 € for every antler tine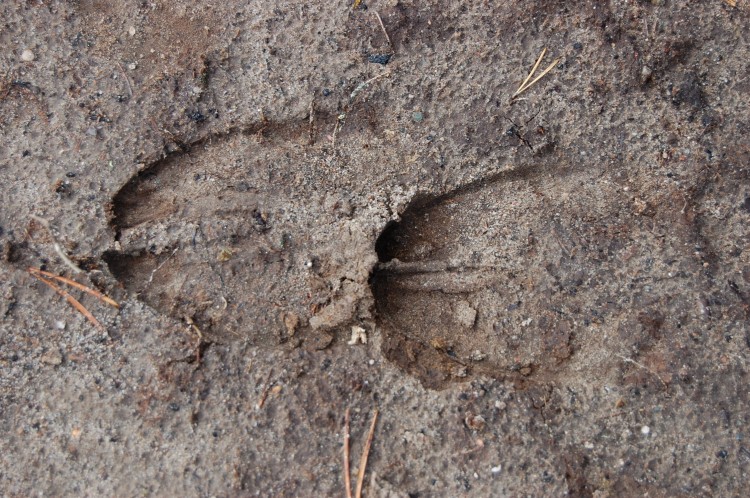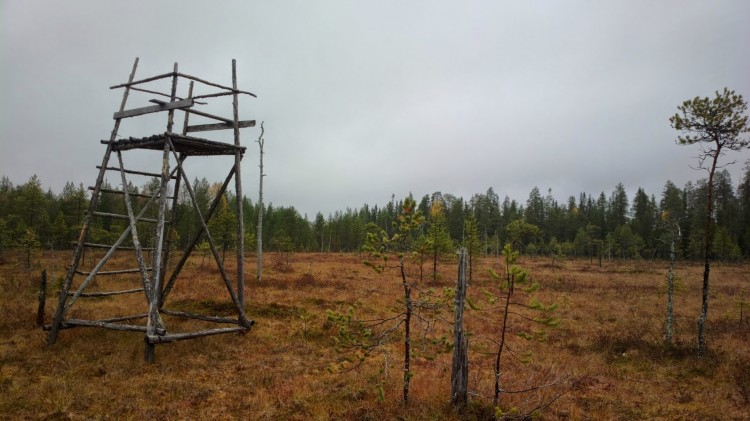 Ask for more information