Arola farmhouse in the beautiful village of Ruhtinansalmi nestles into the wilderness of the Suomussalmi municipality of Kainuu, north east Finland. Just 2 km from the Russian border, it is part of the award winning 'Wild Taiga' region, famous for its wildlife and nature. A must see for visitors interested in; culture, history, wildlife, nature and the get-away-from-it-all lifestyle.
Programme description
Arovilla 1 has twin room, bathroom and kitchen-living room.
(Sleeps 2.)
Arovilla 2 has two bedrooms, bathroom and kitchen. (Sleeps 4.) There is also the possibility for two extra beds. Sauna and linen are included in the price.
Breakfast, lunch and dinner are served at Arola farmhouse should you so wish.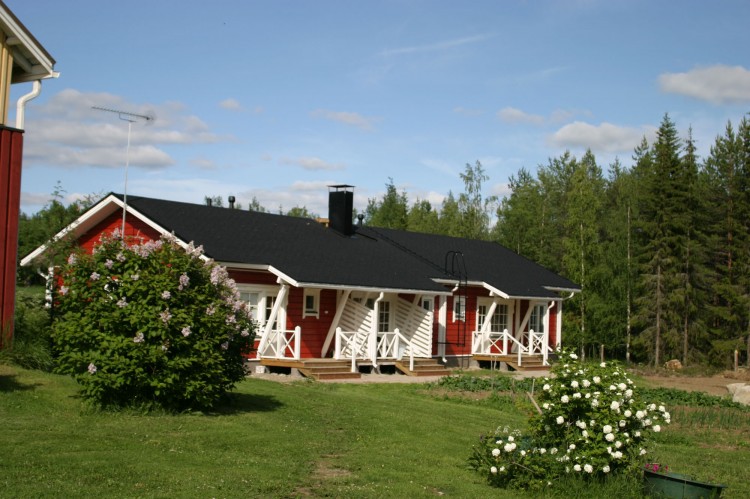 Good to know
Arola Farm accommodation
Arola is a former dairy farm, which since the year 1995 has been developed into an agro-tourism destination.  It is on the edge of Martinselkonen conservation area. Arola is a year-round destination and is possible to organize events and meals for groups of 20-30 people in the historic and renovated farmhouse.
The Arola accommodations comprises of the aforementioned traditional farmhouse, small apartments, Arovilla 1 and 2, sleeping 2-4 people, and secluded cabins Tulihtaniemi and Hevonkuusi Cottage.
Guests are served the best of foods with ingredients from the surrounding nature including, berries, vegetables, meats and fish. Freshly baked rye bread is extremely popular with visitors. Picnics can also be supplied for outdoor excursions.
A smoke sauna is available for hire, as are canoes, bikes and cross-country skis.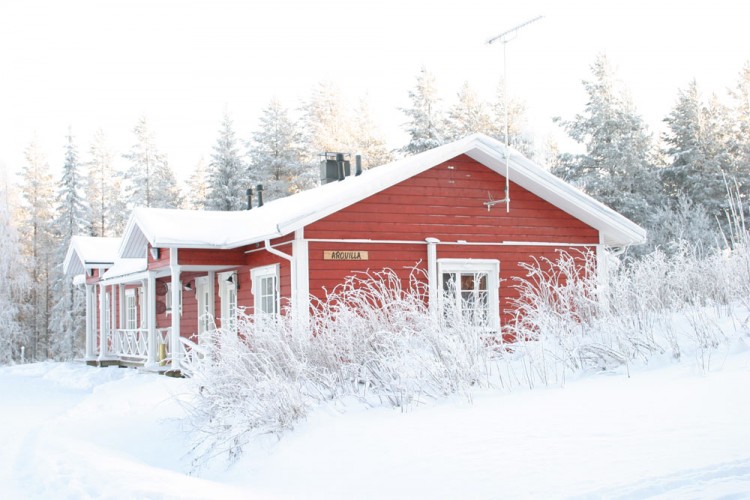 Ask for more information