Winner of The IG Bear Selfie Photo Competition is announced
9.1.2019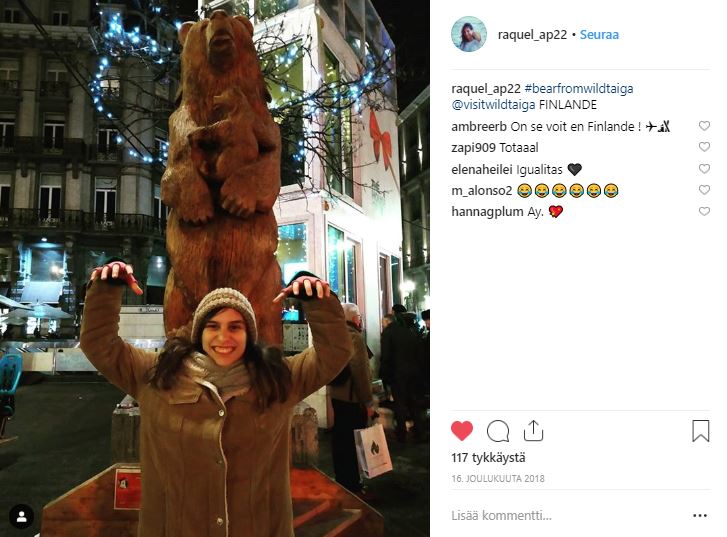 Almost 300 selfies with the wooden brown bear at the Winter Wonders Christmas Market in Brussels took part to the IG Bear Selfie Photo Competition. Great to see so many happy and smiling faces, that happens when one encounters a bear.
Lady Fortuna has today randomly picked up a winner, congratulations "raquel_ap22",
bear watching adventure in Finland with Finnair flights is waiting for You for next summer!
Please contact us via IG or FB message in three days time to confirm the prize.
Thank you for all marvellous selfies!