Wild Taiga adopts Finnish Doerz experience platform
15.4.2021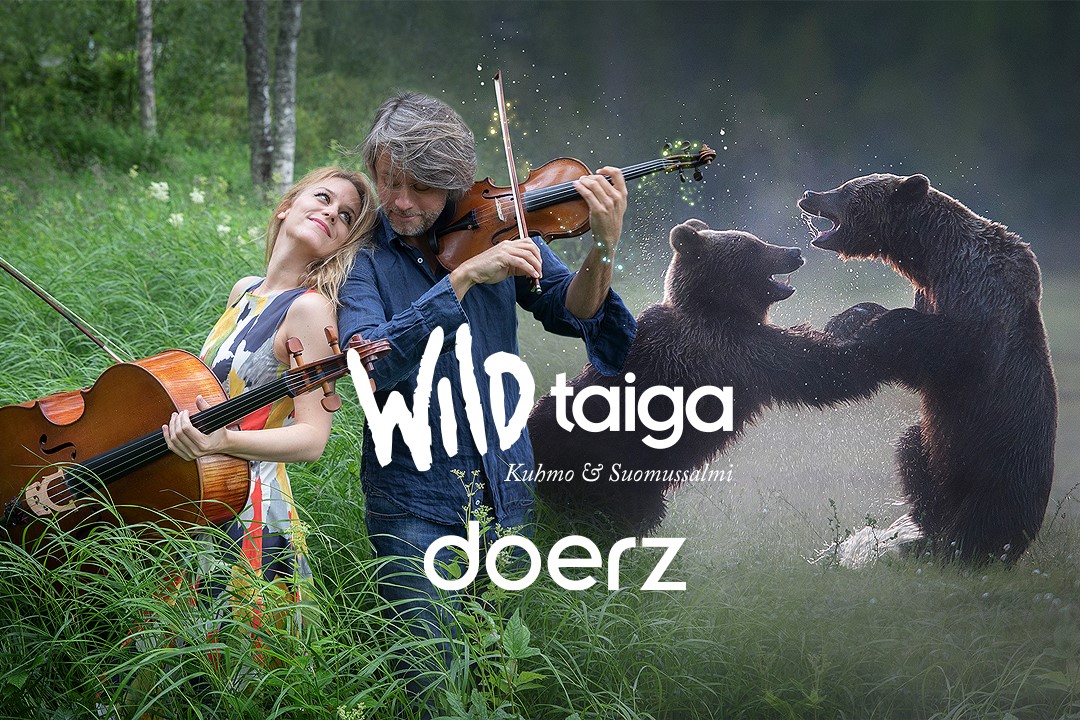 New booking service provides help for tourism business owners at a challenging time
The experience economy is going strong despite the restrictions on travel. Now if ever is the time to invest in tourism marketing and support small local business owners, particularly when it comes to sales. That's what Jaana Keränen believes. She is responsible for joint promotion at Wild Taiga.
"Through us, the member businesses of our association get to use the Finnish sales platform, Doerz. Doerz makes it possible to sell both physical and virtual experiences," Keränen says.
The platform was officially launched on 14 April 2021, after a building stage of just a few weeks. The expectations for the summer tourist season are hopeful.
"For us, it was important to move fast so we could get in on the early summer season. We can only guess what the future of the international travel restrictions will be like, but I'm sure we're going to see a lot of domestic travel in Finland this summer."
Authenticity: a big travel trend and Wild Taiga's strong suit
Doerz is a web-based platform already offering experiences in 80 locations across Finland. It serves an international audience with a website in six languages and experiences in eight countries. The platform connects users with experiences offered by both small businesses and private individuals.
"Locality and authenticity have long been strong trends in tourism. COVID-19 has emphasized the importance of locality even further. However, the basics are still the same. They're curiosity about the new and the innate need we all have to create stories," says Doerz founder and CEO Tomi Virtanen.
"Wild Taiga's area in Kuhmo and Suomussalmi is a unique tourist region whose great outdoors even offers Finns the chance to experience something they never would have done in their home areas. I see a huge potential in this area and I believe we can connect local experience producers to new clients. Doerz is ideally suited to both in-person events and to selling virtual products," Virtanen says
"Through our cooperation we've managed to guarantee entrepreneurs in the area the kind of multichannel visibility many of them wouldn't be able to achieve with their resources. Our task is to help tourism business owners focus on their work in just these kinds of ways," Keränen says.
Doerz will also be able to serve international audiences when the pandemic restrictions ease. When the borders open, Finland will be in a strong position, and travellers will be ready to pay for high-quality experiences.
Read more: www.doerz.com/wildtaiga