Three commisions for Kuhmo next summer
27.7.2022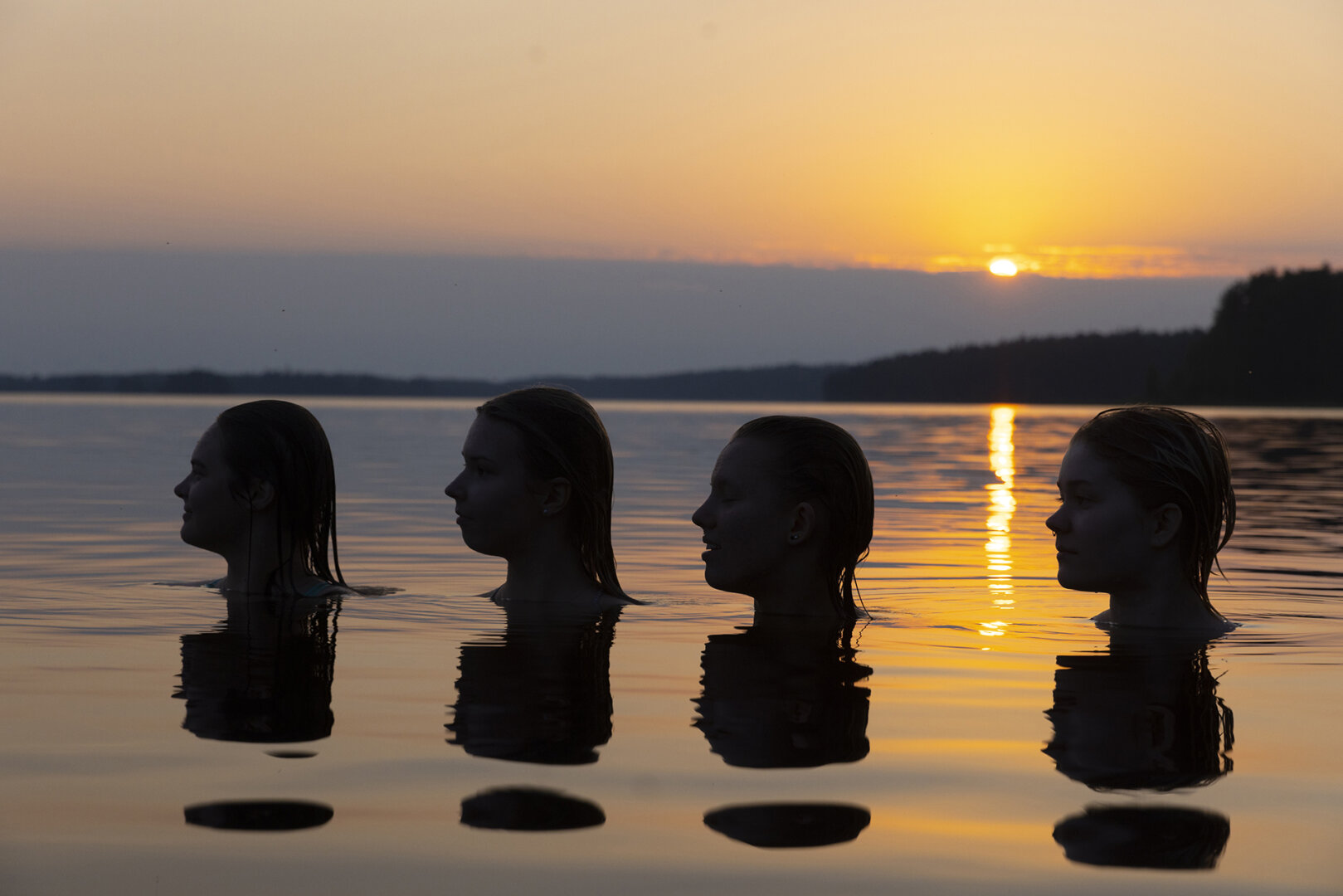 Kuhmo Chamber Music is commissioning three new works for 2023. The Festival has asked Outi Tarkiainen to write a piece for basset clarinet and string quartet. In collaboration with the Santa Fee Music Festival, Wigmore Hall and Elbphilharmonie we have commissioned Charlotte Bray to write a string quartet. And a new chamber opera composed by Sampo Kasurinen with a libretto by Aina Bergroth is to be produced in partnership with the Rauma Festivo Chamber Music Festival and Meidän Festivaali (Our Festival). It will have its first performance in Kuhmo.
The Festival's theme is to be 'Roots and wings'. That is a reference to the fact that Kuhmo next year will be the Finno-Ugric Capital of Culture. The Kuhmo Chamber Music Festival will be on from 9-22 July.
Outi Tarkiainen has recently become one of the most sought-after Finnish composers. Her first opera was performed in Germany and next year it will be put on in Savonlinna. Charlotte Bray is a British composer whose works have been performed by the London Symphony Orchestra and London Philharmonic Orchestra, for example.
The characters in the chamber opera Trapped Butterfly will be familiar to anyone who knows Puccini's Madama Butterfly. Now Butterfly's son is an adult and is trying to understand his mother's decision. Marjukka Tepponen will sing the title role in the work, which is written for two singers and a group of five instrumentalists.
A return to a traditional mood
The new Artistic Directors, Minna Pensola and Antti Tikkanen, are happy about how the Festival went this year: 'We are grateful for the support shown us by everyone connected with the Festival. The atmosphere has been great and sometimes even ecstatic – just like it used to be. It has inspired us to carry on!'
We were able to run a full Kuhmo Chamber Music Festival this year, after the gap in 2020 and the smaller programme organised last summer. Concert attendance was fairly steady, but the number of visitors was still down compared to pre-pandemic levels. Of course the numbers are not really comparable, as this time there were fewer concerts, with more long-lasting events in the breaks between them.
Executive Director Sari Rusanen is also satisfied with the return to a full programme. 'The budget will balance out,' she says.
Kuhmo Chamber Music received financial assistance from the following: the Ministry of Education and Culture, the town of Kuhmo and the Finnish Cultural Foundation. The Festival had eight corporate partners: OP Financial Group, F-Musiikki Oy, Kainuun Sanomat, Kuhmo Oy, the Patrons' Association of the Kuhmo Chamber Music Festival, Lumme Energia, No-Pan Auto Oy and Osuuskauppa Maakunta. The Jenny and Antti Wihuri Foundation provided support for the work of the Quartet Academy and the Italian Cultural Institute for bringing Quartetto di Cremona to Kuhmo.
The next Kuhmo Chamber Music programme and its performers will be published in January 2023.
More information:
Kuhmo Chamber Music, tel. +358 44 544 5162
Photo: Kuhmo Chamber Music/Stefan Bremer