Nostalgia seen and heard at Kuhmo
12.7.2019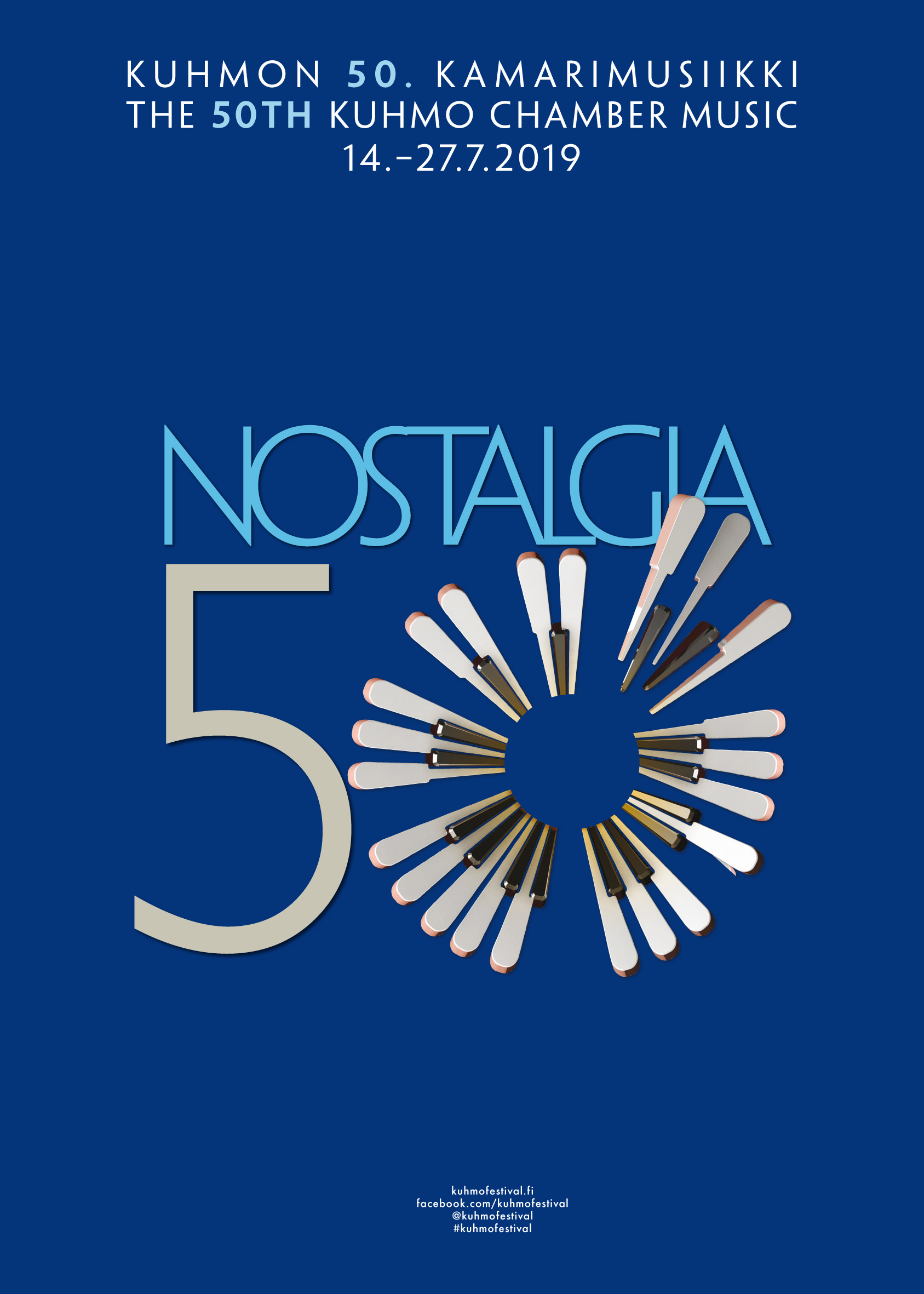 Sunday 14 July sees the start of the 50th Kuhmo Chamber Music Festival,
where the theme this year will be nostalgia. On the programme are favourite
musical items that have become familiar in the past few decades as well as
repeats of the more outstanding first performances heard in Kuhmo. The
Festival, which lasts two weeks and features 71 concerts, kicks off with
Beethoven and ends on 27 July with a concert entitled The 14 Seasons.
Nostalgia this anniversary year will also be apparent in the local
landscape, because the familiar orange plastic seats from Kontio School and
the old Festival T-shirts have been given new life in the shape of
installation art. Kaarina Kaikkonen has created a work from 333 T-shirts in
the flagpole area outside the Kuhmo Arts Centre and Kari Cavén has built a
Tower of Babel close to the library out of the school seats. Nostalgia is
also the subject of Stefan Bremer's exhibition of photographs at the Arts
Centre and Pekka Lehtinen's display of posters in the Amati Café and the
Salakamari Restaurant. Meanwhile, at the Chamber Music Centre Galleria the
glass works of Vesa Varrela are on show.
The reader can return to past festivals in the recently published
Kamarimusiikkia Kuhmossa – viisikymmentä ihmeellistä kesää ('Chamber Music
at Kuhmo- Fifty Amazing Summers', the history of the festival in Finnish),
words and images that will awaken memories of musical events. There is an
element of nostalgia in the concert venues too, as now, more than ever,
there will be important concerts in out-of-the way places early on in the
Festival.
The artists visiting this year include several regulars who are associated
with the Festival's early years, such as Izumi Tateno, Seppo Kimanen and
Yoshiko Arai. Winner of the Tchaikovsky competition,
pianist Alexander Kantorow, who has earned much praise, is among the artists
featured. There are also other Tchaikovsky award winners, such as violinists
Marc Bouchkov (second place) and Aylen
Pritchin shared fourth place), and cellist Senja Rummukainen (sixth place).
The anniversary year and nostalgia have certainly attracted an audience, as
this year advance ticket sales were exceptional. Seven concerts have already
sold out following the opening concert in the Lentiira Church. The village
concerts and Piazzolla performances have done especially well. The concerts
that have sold out in advance are 1, 18, 35, 36, 40, 45 and 58.
Further information from:
Kuhmo Chamber Music, tel. +358 8 652 0936