Minna Pensola and Antti Tikkanen to take over as Artistic Directors of Kuhmo Chamber Music
25.10.2021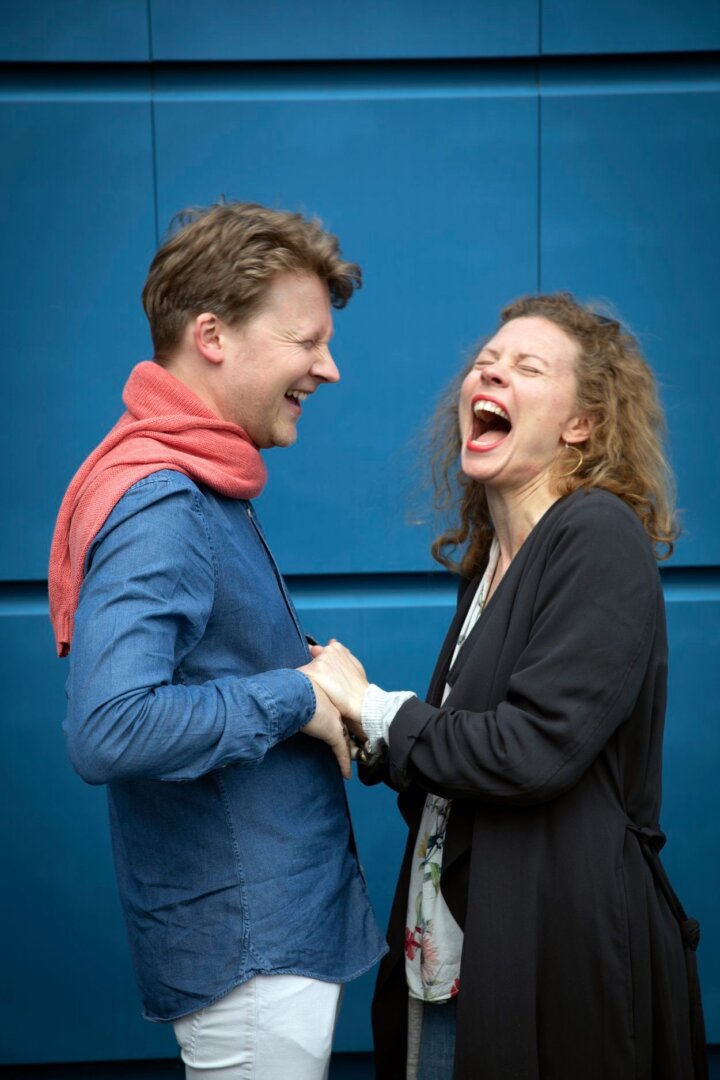 Violinists Minna Pensola and Antti Tikkanen have been chosen as the Artistic Directors of Kuhmo Chamber Music. They are both well known as soloists, inspirational chamber musicians and orchestral leaders. They are also members of the internationally successful string quartet Meta4. The Festival's previous Director, Vladimir Mendelssohn, died in August. He had held the position since 2005.
Minna Pensola and Antti Tikkanen will take over as co-Artistic Directors immediately. The first programme they will plan entirely will be that for 2023, as next year's Festival will be based on Vladimir Mendelssohn's original programme for 2020 and has as its theme the Art of Illusion.
Demanding selection criteria
'This choice will mean a new beginning for the Festival, while trying to preserve everything we do best,' says Kuhmo Chamber Music's Executive Director Sari Rusanen.
'We had a lot of excellent candidates, among whom were Antti Tikkanen and Minna Pensola. They suggested working as a team: their combined experience and networks are truly vast.'
Strict requirements were set during the two-month-long selection process for Artistic Director. The new Director would have to be well connected internationally and be an eminent musician of worldwide fame. They would have to know the chamber music repertoire and be familiar with the global range of relevant artists possibly available. They would also have to appreciate the whole Kuhmo concept and the conditions it operates under, while at the same time being bold enough to try something new. They would, moreover, furthermore be able to appreciate the link between art and finances and understand the importance of cooperation and partnership.
'Minna Pensola and Antti Tikkanen meet the criteria perfectly,' says Sari Rusanen. 'They have more than 20 years' experience of Kuhmo, and their innovativeness has been clearly shown in the programmes they have planned for other festivals.'
New directions
Kuhmo Chamber Music, which started in 1970, is Finland's biggest chamber music festival and one of the most prestigious events internationally of its kind. Every year more than 70 concerts featuring well over a hundred performers are put on. Minna Pensola and Antti Tikkanen want to ensure that Kuhmo remains the chamber music capital of the world.
During the duo's term of office at Kuhmo audiences will still get to hear the chamber music classics plus new discoveries, all interpreted by distinguished artists. Minna Pensola and Antti Tikkanen know the Finnish and international music scene well and they are keen in future to combine the mainstream of Finnish musical life with the special features of  international music-making. New directions are being planned. Programmes could well include multimedia events, and there could be experiments across musical genres and more freedom for artists to do their own thing. Commissions of works by Finnish composers are also in the pipeline, as are collaborations with other organisations, visits to nearby towns and cities, and putting on concerts in different parts of the Kuhmo area.
'In music all the layers of time are present all the time. This should be strongly felt in Kuhmo as well. With all its tradition and history, the festival needs to reflect the world of today,' is how Minna Pensola sums it up.
Vast experience
The new co-Artistic Directors hold a number of trump cards. They are aware of all that is traditional about Kuhmo and they have much experience of artistic planning. Both have performed chamber music at Kuhmo, in particular as members of the Meta4 quartet, which was quartet-in-residence at the Festival from 2008 to 2017. Minna Pensola was director of Sysmän Suvisoitto (Sysmä Summer Sounds Festival) from 2005 to 2011 and has run the Klasariklubi live music club she founded since 2008.  Antti Tikkanen was Artistic Director of the Finnish Baroque Orchestra from 2014 to 2017. Pensola, Tikkanen and Meta4 together planned the Oulunsalo soi Chamber Music Festival from 2008 to 2011 and the couple established the PuKama Chamber concert series in Helsinki in 2010.
They are also experienced teachers, a venture that is an important aspect of the Kuhmo Festival. They have both taught at the Sibelius Academy since 2006, and Antti Tikkanen was the responsible chamber music teacher of the Academy's Junior department for several years. Minna Pensola also teaches at the European Chamber Music Academy (ECMA).
A tough act to follow
The new duo have fond memories of Vladimir Mendelssohn, to whom they were closely connected. 'Sometimes it feels like a pretty tough act to follow,' they admit. 'On the other hand, it is difficult to imagine a more natural launch pad for the task, given our own background at Kuhmo and all the discussions we had with Vlady over the years and the ideas we shared.'
Kuhmo Chamber Music has always meant a lot to Pensola and Tikkanen. 'When we were students it represented a high standard of professionalism and later it came to symbolise a family we wanted to be a part of. Or a planet you wanted to get to. When the Festival is on, Kuhmo is a buzzing melting pot of variant styles, inspiring characters and surprising encounters.'
This year Kuhmo Chamber Music was a rather smaller affair. But how will the festival be in the years to come in terms of size? 'The pandemic also left its mark this year on the Festival's daily programme, and some of the necessary changes that were made were felt to the right ones. Vladimir Mendelssohn managed to change his programme, opting for a slimmer version. We will carefully listen to the feedback from all sides.'
Audiences will also obviously be interested in what they are going to be hearing at Kuhmo in the future. Pensola and Tikkanen think that there will be an identifiable core group as there always has been, but there is space for new voices and people. 'Vladimir Mendelssohn used to say that the programme chooses its performers, and it seems natural to carry on in the same spirit. As the Festival's creator, Seppo Kimanen, once said: the Festival must always be different for it to seem the same.
Further information: Kuhmo Chamber Music
Artistic Director Minna Pensola, tel+358 40 532 5265
Artistic Director Antti Tikkanen, tel. +358 40 543 0078
Executive Director Sari Rusanen, tel +358 044 544 5162