Kuhmo is ready to perform as the Finno-Ugric Capital of Culture 2023
8.12.2022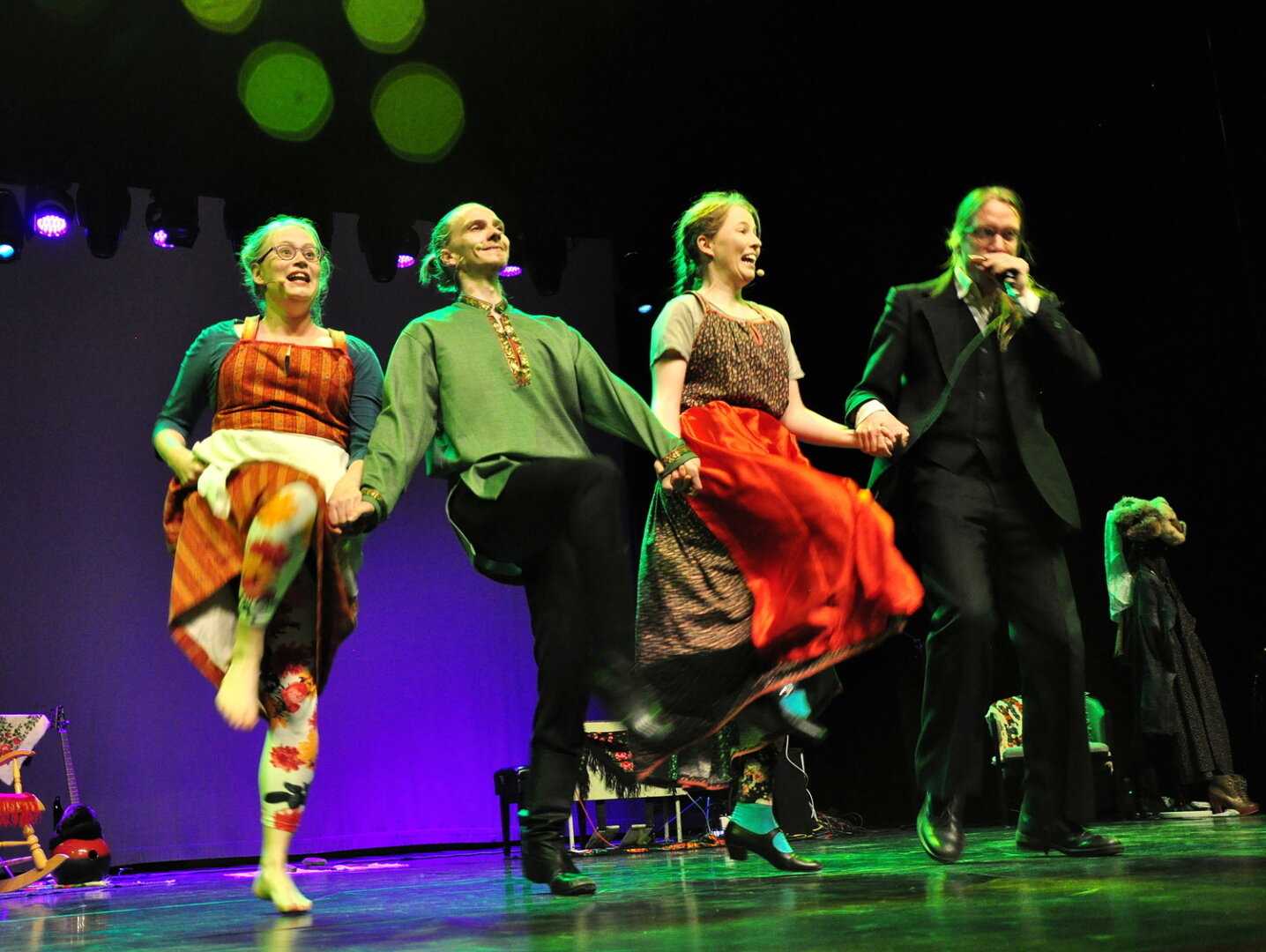 An international jury selected Kuhmo last year to be the next Finno-Ugric Capital of Culture. This marks the first time that the Finno-Ugric Capital of Culture will be located in Finland. Preparations in Kuhmo are at their final stages, and the Town is ready to start the program.
The opening ceremonies will take place on Friday 24th February in a two-part event. At the Tuupala School there will be an outdoor event including a skiing competition between different cultural groups, music performances, a snow sculpture exhibition and greetings from international guest. The same evening, the program continues at the Kuhmo Arts Centre with small exhibitions from different Finno-Ugric cultures, music performances and greetings. One of the main performers will be Norwegian Sámi musician Torgeir Vassvik with his band. Also Hungarian, Estonian and other musicians will perform.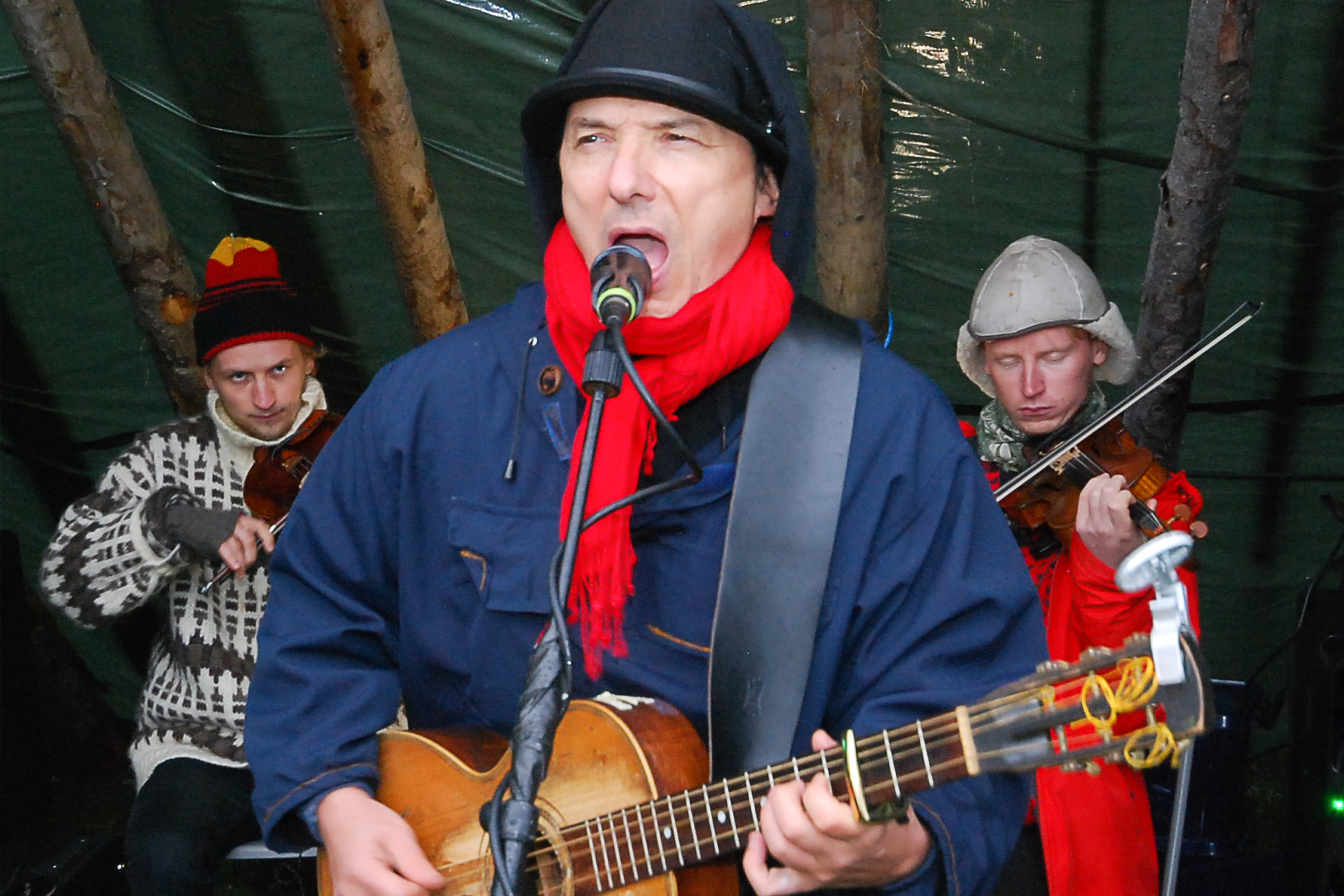 Photo: Torgeir Vassvik will perform at the opening ceremonies in Kuhmo. Photo Alf Helge Jensen.
Kuhmo is planning to hold over 100 activities as part of the 2023 programme. The Ethno Music festival Sommelo is the flagship event of the year (26 June – 2 July). The Festival will last an entire week, and many Finno-Ugric cultural areas are presented in the program, especially the Nordic cultures, such as different sámi, Kven from Norway and Forest Finn – cultures and so called Meänkieliset ("our language") from Sweden will participate at the Festival. Naturally also Estonians and Hungarians are included in the program.
Other high-profile events will include the Kuhmo Culture Celebrates Winter festival, a conference on indigenous Finno-Ugric languages, "On The Trails of the Big Bear", an event exploring the role and meanings that bears hold in Finno-Ugric cultures. The internationally renowned Kuhmo Chamber Music is also participating in the FU-year.
The 53rd Kuhmo Chamber Music will be held 9–22.7.2023. The theme will be Roots and Wings. Kuhmo will be the Finno-Ugric Capital of Culture 2023, which will also give the program a special flavour.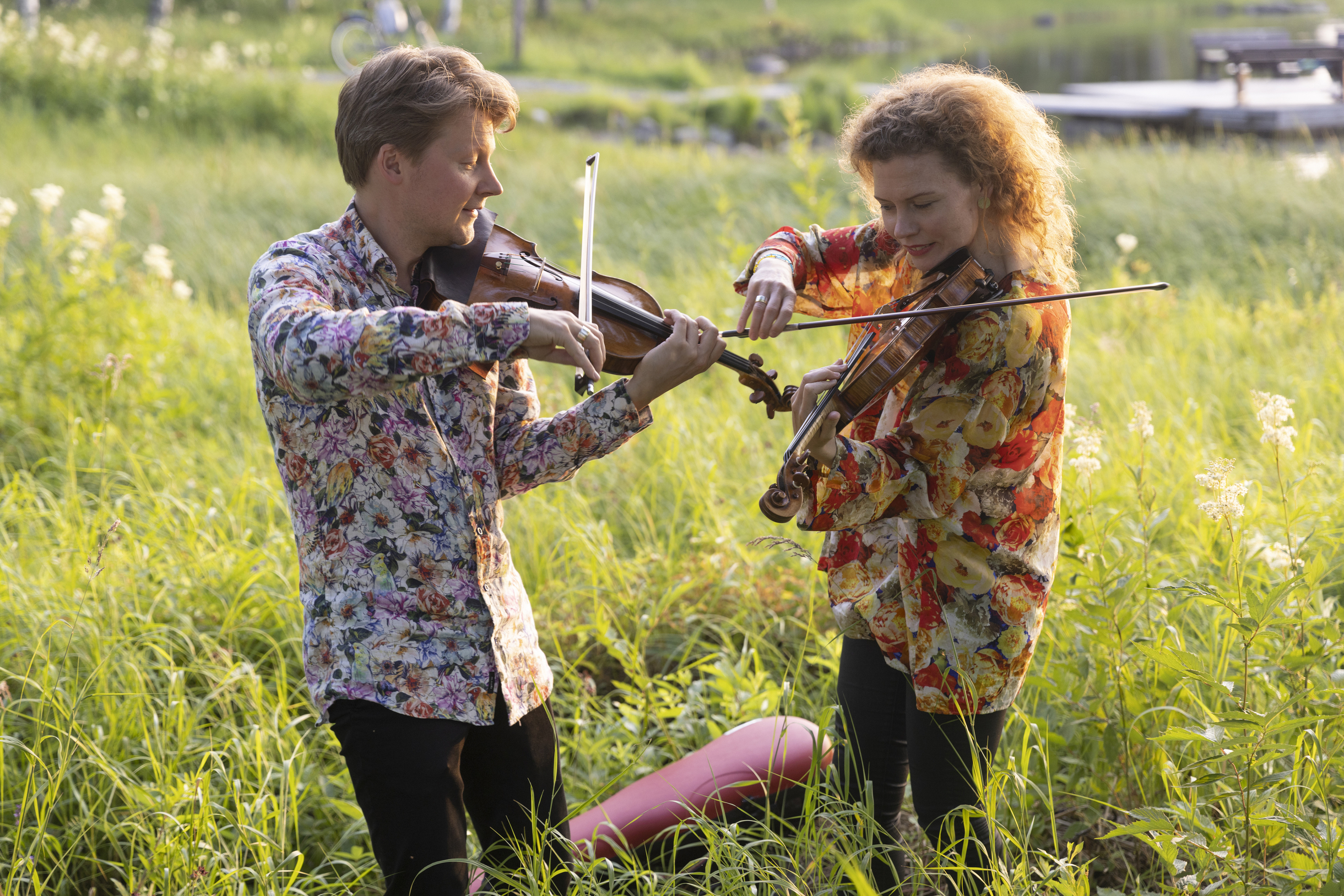 Photo: The Artistic Directors of the Kuhmo Chamber Music Antti Tikkanen and Minna Pensola. Photo Stefan Bremer.
Kuhmo expects the Finno-Ugric Capital of Culture title to boost cultural tourism in Kuhmo and the surrounding region. The organizers believe that Kuhmo can offer much to the wider Finno-Ugric world. For instance, Juminkeko has been operating successfully for more than 30 years in revitalising Karelian culture and preserving heritage, both in Finland and Karelian republic. Also, Runosong Academy and other cultural organisations can add their contacts and contribution to the Finno-Ugric world. This means support for preserving the languages and cultural heritage by organising research oportunities, artistic events and communication between activists.
About Finno-Ugric capitals of culture
Established in 2013, the programme of Finno-Ugric Capitals of Culture is a flagship initiative of Youth Association of Finno-Ugric Peoples (MAFUN) and URALIC Centre that aims to raise awareness of Finno-Ugric and Samoyedic peoples as well as Uralic languages, to strengthen collective Finno-Ugric identity and to stimulate sustainable local development in different corners of the Finno-Ugric world.
To date, the title of Finno-Ugric Capital of Culture has been awarded to nine villages or cities: Udmurtian village Bygy (2014), Seto village Obinitsa (2015), Hungarian village Iszkaszentgyörgy and City of Veszprém (2016), Karelian village Vuokkiniemi (2017), Mari village Shorunzha (2019), Mari-speaking village Mishkan in Bashkortostan (2020), town of Abja-Paluoja in Estonia (2021) and Bayterek village in Udmurtia 2022).
Cover photo: Juha Olkkonen