Kuhmo Chamber Music postponed until next year
23.4.2020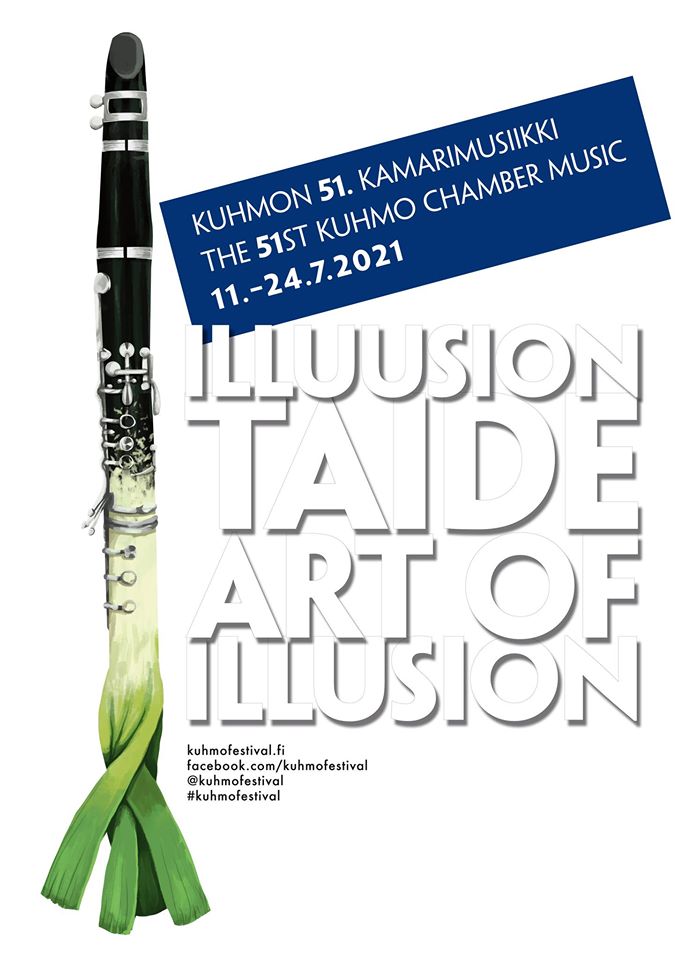 April 22nd. Owing to the corona virus pandemic, this evening the Finnish Government decided to prohibit events involving more than 500 people in Finland until July 31st. This means that there will be no chamber music this summer at Kuhmo. The festival planned for this year is postponed until 2021. The new dates are July 11th – 24th. The theme, The Art of Illusion, remains unchanged. The music courses run in conjunction with the festival are also postponed.
'Postponement of the event is a matter of facing facts and taking responsibility,' says Executive Director Sari Rusanen. 'We have to organise Kuhmo Chamber Music in a way that is safe for audiences, the artists, the staff and the residents of Kuhmo, and, as this cannot now be guaranteed, the festival has to be postponed.'
Kuhmo Music Society, the background organisation of the festival, met on the morning of April 22nd to discuss cancellation of the festival and courses. The Finnish Government's decision was a confirmation of the decisions taken earlier in the day.
Putting on the event as planned this year would have proven impossible for a number of reasons. From the start of the year until half way through March, ticket sales were comparable with previous years. As the virus spread and the restrictions started tickets stopped selling altogether. Enrolments on courses also came to a halt. The arrival of festival artists in Finland from different parts of the world would have been impossible on account of the travel restrictions, border closures in various countries, and a general reduction in the number of flights operating. We would never have known who was coming and when.
Kuhmo Chamber Music and its music courses have been held every summer since 1970. Last year was its 50th anniversary. Now our eyes are on the future.
'What is most important is that the festival organisers are able to keep up their good work, so that Kuhmo Chamber Music can continue again in the years to come,' says Rusanen.
Kuhmo Chamber Music will not be completely silent this year, as the festival is preparing to put on concerts later in the autumn when the restrictions have been lifted. There are to be concerts at the very least in Kuhmo and the Helsinki area. The Quartet Academy, launched last year, will also continue to function.
Tickets purchased for this year can either be exchanged for tickets for next summer, or people can receive a refund. Ticket sales for 2021 will begin as soon as the programme is finalised and the performers are confirmed.
Further information from: Kuhmo Chamber Music/Sari Rusanen, tel. +358 44 544 5162