HeliBear – a wildlife helicopter safari to the Bear Kingdom
6.4.2021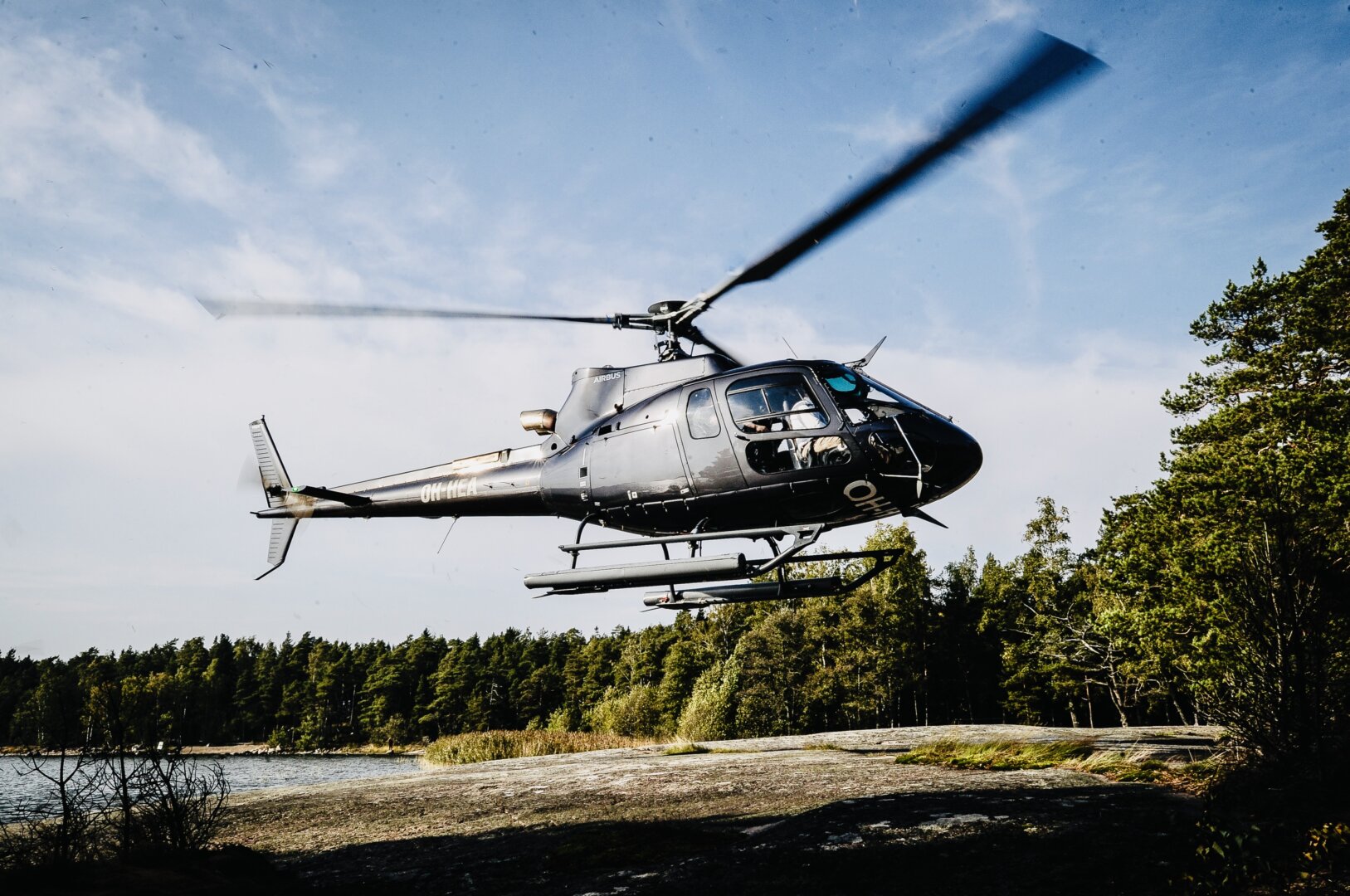 It gives us great pleasure to be able to announce an unique wildlife product, HeliBear, which has been an eagerly awaited development in the accessability to Kuhmo-Suomussalmi region and one we know you will welcome especially for the start of the post-covid travel. Product includes direct return helicopter flights from Helsinki Airport to the vicinity of the wildlife companies and the oldest border between Europe and Russia (1595). The product is a joint co-operation between wildlife companies, Wild Taiga and Helsinki Citycopter.
Flying over Finnish Lakeland to north is a humbling experience, as the vastness of the boreal forests dotted with thousand lakes stretches before you. What is a better way to travel to meet the king of the taiga forest, the mighty brown bear, than take a true bird's-eye view like a golden eagle in a helicopter.
Wild Taiga Kuhmo-Suomussalmi is one of the few areas in Europe where it is possible to watch and photograph large carnivores (brown bear, grey wolf and wolverine) in their natural environment, accompanied by fully trained guides. HeliBear -product has two options to choose the ground arrangements from. The new luxury bear viewing cabins in Bear Centre give leisure travelers the chance to observe the wild bears roaming in wilds surrounding the cabins. Wildlife Safaris Finland's photography hides give photographers the possibility to photo shoot wolverines, but also very rare encounters between bears and wolves, which is known to happen only in Kuhmo-region.
For this 24 h wildlife experience the roundtrip price is automatically included in the price. If you are planning to stay longer in the wildlife company, the return can also be organised with other forms of ground transportation, helicopter or plane. If you would like to continue your trip to northern- or other parts of Finland, a rental car can also be organised for you at the destination.
When it comes to Covid-19, Helsinki Citycopter offers a safe option to travel, as all of their flights can be operated private, avoiding needless contacts with other tourist groups or people. The flights are operated from Helsinki Airport's Business Flight Center, where all the flight formalities can be taken care of privately and quickly. If you are arriving to Helsinki with a regular international or domestic flight, you will be welcomed at the aircraft door as you disembark the plane at Helsinki. Helsinki Citycopter staff will escort you directly to the Helicopter and take care of all airport formalities for you, saving time and keeping you safe during your entire transfer time, that can be handled in only 15 minutes. In case you would like to visit the lounge or use any other services at Helsinki Airport it can be arranged too, but you may transfer between the the flights in Helsinki without even visiting the airport terminal.
When booking a Helicopter flight for 4 people, please inform the estimated weight of your baggage in advance. In case you the stay is only for 24h in the wildlife center, one may also leave the luggage not needed at Helsinki Citycopter's complimentary and safe storage. When travelling with a helicopter, please prefer soft and adjustable luggage.
Further information
For those not familiar with Wild Taiga Kuhmo-Suomussalmi region and wildlife products available, please contact sales@wildtaiga.com
Details of flights and HeliBear-packages, please contact Mr Joonas Nurmi, +358 400 772 692, joonas.nurmi@helsinkicitycopter.com
Helsinki Citycopter
Helsinki Citycopter offers reliable helicopter flights and exclusive air tours in Finland. In addition to high end helicopter services and scenic flights, the company is also known for their customized high-end vacations. The flights are operated with highly modern Airbus helicopters, which are the most silent and environmentally friendly in the whole world, consuming less fuel than most of the motor boats especially when compared to the distance travelled. Helsinki Citycopter is commited to minimize and compensate their carbon footprint, and aims to be carbon positive by the end of 2023 as the first helicopter service in Europe. Helsinki Citycopter is the only aviation company in Finland that has been awarded the Sustainable Travel Finland Label. The company is also the winner of European Travel & Hospitality Award for 2021.
www.helsinkicitycopter.com.