M/S Kianta Lake Cruises, Turjanlinna
The capacity of the boat is 80 passengers and there is a café onboard. The boat was constructed in Suomussalmi in 1912 as a towboat for floating logs. It has served as a passenger boat since 1975. Sailing season June 26 – August 13, 2023.
Daily tours go to Turjanlinna which is a museum home area of a famous Finnish author Ilmari Kianto. Departures at 11 a.m. and 3 p.m.. Duration 2 hours.
Prices: Adults 20 € and children (4-12 years) 10 €, including the boat trip, guidance and entry fees.
Contact
Suomussalmi Tourist Office (Suomussalmen Matkailutoimisto)
Jalonkaarre 5
FI-89600 Suomussalmi
www.visitsuomussalmi.fi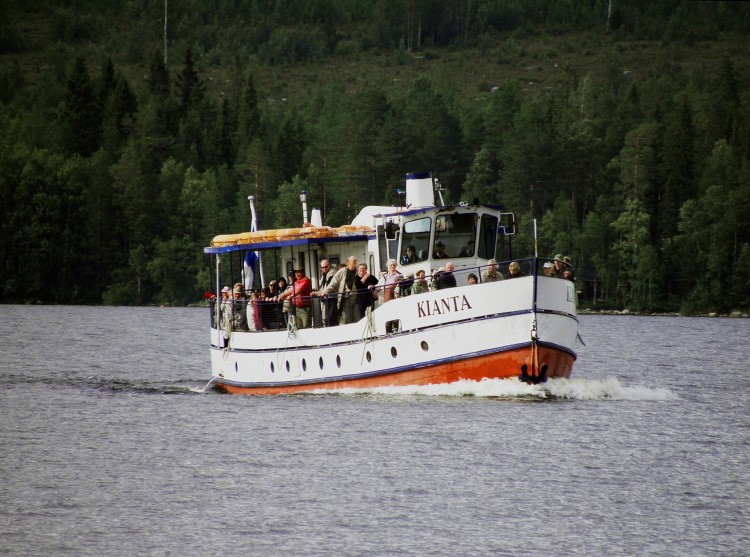 Products