Jolly July is an important part of the Kuhmo summer: a time when there's plenty for all the family to do together – culture, nature and exercise. Come and join in the fun! Take the children with you, bring Mum and Dad, Grandma and Grandpa along for a month of fun, dreams, music, sounds, silence, feeling good, being together and surprises.
Jolly July will be held for the 12th time in July 2018 taking in over 80 first-class culture and nature events for children, families and the young-at-heart in general.
The idea behind Jolly July is to demonstrate to anyone working with children and young people the importance of quality culture and nature experiences to the favourable growth and development of the child. The events will, it is hoped, attract audiences and participants of all ages, because shared fun or thought-provoking moments linger as pleasant memories far into the future.
Contact
www.lastenkuhmo.fi or
members of the Children's Kuhmo team:
Juminkeko, Sirpa or Markku Nieminen, tel. +358 8 653 0670
Kuhmo Chamber Music Festival, Sari Rusanen, tel. +358 44 544 5162
Kuhmo Arts Centre, Matti-Jussi Pollari, tel. +358 8 6155 5451
Petola Nature Centre, Eeva Pulkkinen, tel. +358 205 64 6380
Sommelo Ethno Music Festival, Pekka Huttu-Hiltunen, tel. +358 44 250 1396
www.lastenkuhmo.fi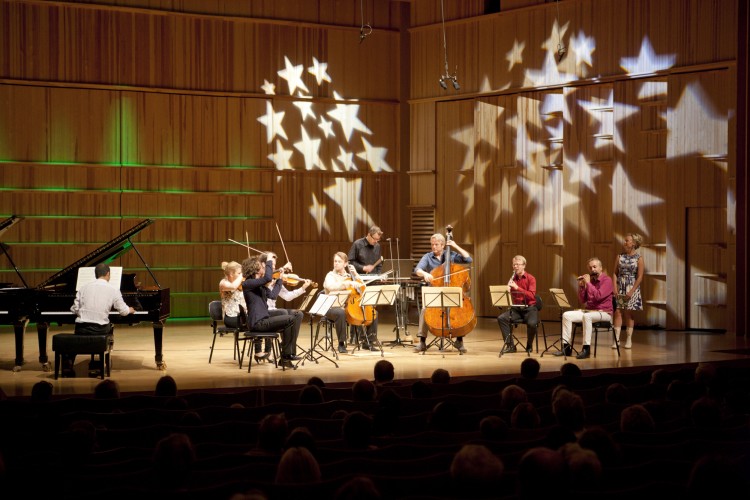 Products
Jolly July
Jolly July
Jolly July is an important part of the Kuhmo summer: a time when there's plenty for all the family to do together - culture, nature and exercise. Come and join in the fun! Take the…