Let's gather on a campfire next to a big lake to enjoy good food and hear stories about the history and life in Kuhmo. The guide will prepare the dinner on the fire and you can take part on the cooking if you like.
Programme description
MENU
Starter
Rönttönen, local sweet and sour treat
Main
Smoked fish with potato puree and sour cream sauce
Dessert
Berry quark with caramel sauce
Drinks
Coffee, tea, water, berry juice. You can bring also your own drinks if you'd like
This night you will remember forever! We gather in a kota hut at one of the pretties locations of Kuhmo. The guide will prepare foods on a fire. At the same time you will hear, how are these foods related to Kuhmo and how the life here was in history and is today.
Aurora dinner: Let's have this menu late in the evening (starting from 8 pm) and wait for possible auroras to occur! You will learn facts and myths about the northern lights and get professional photos of the evening as a souvenir!
+1 hour +49 €/person
Programme information
How many people can attend?
Min. 4 people, max 20 people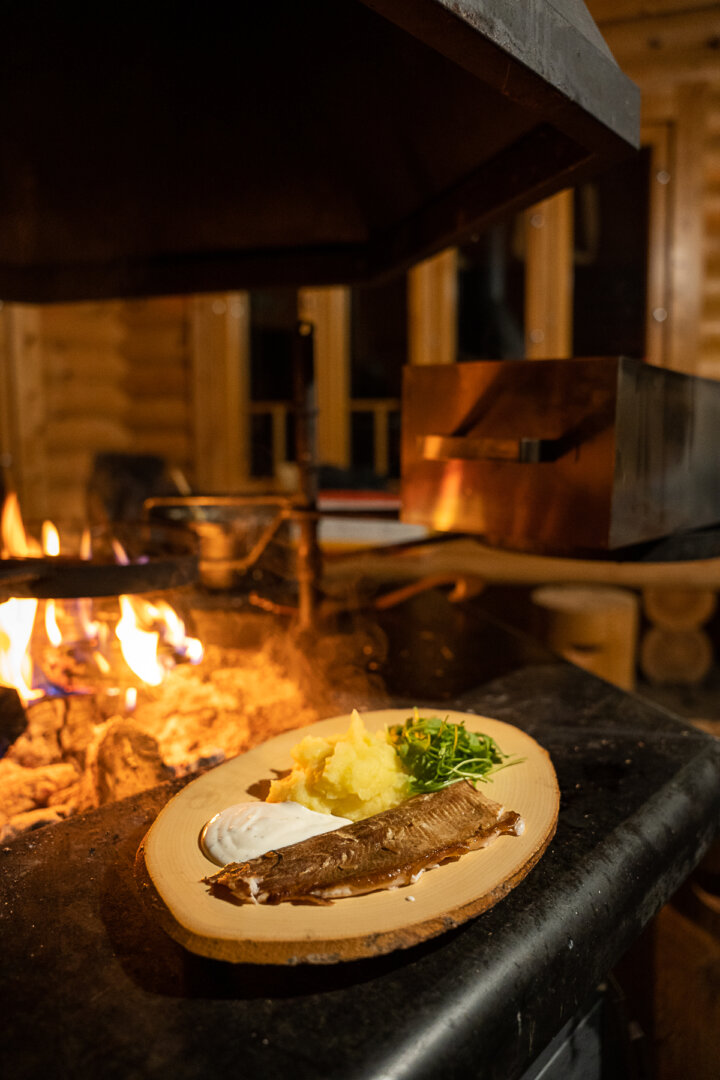 Good to know
Vegetarian, lactose free and gluten free options available on request
Transport is not included on the price. If you need transport, contact us!
On snowless time this experience is suitable also for people on wheelchair
There is an outhouse toilet in the area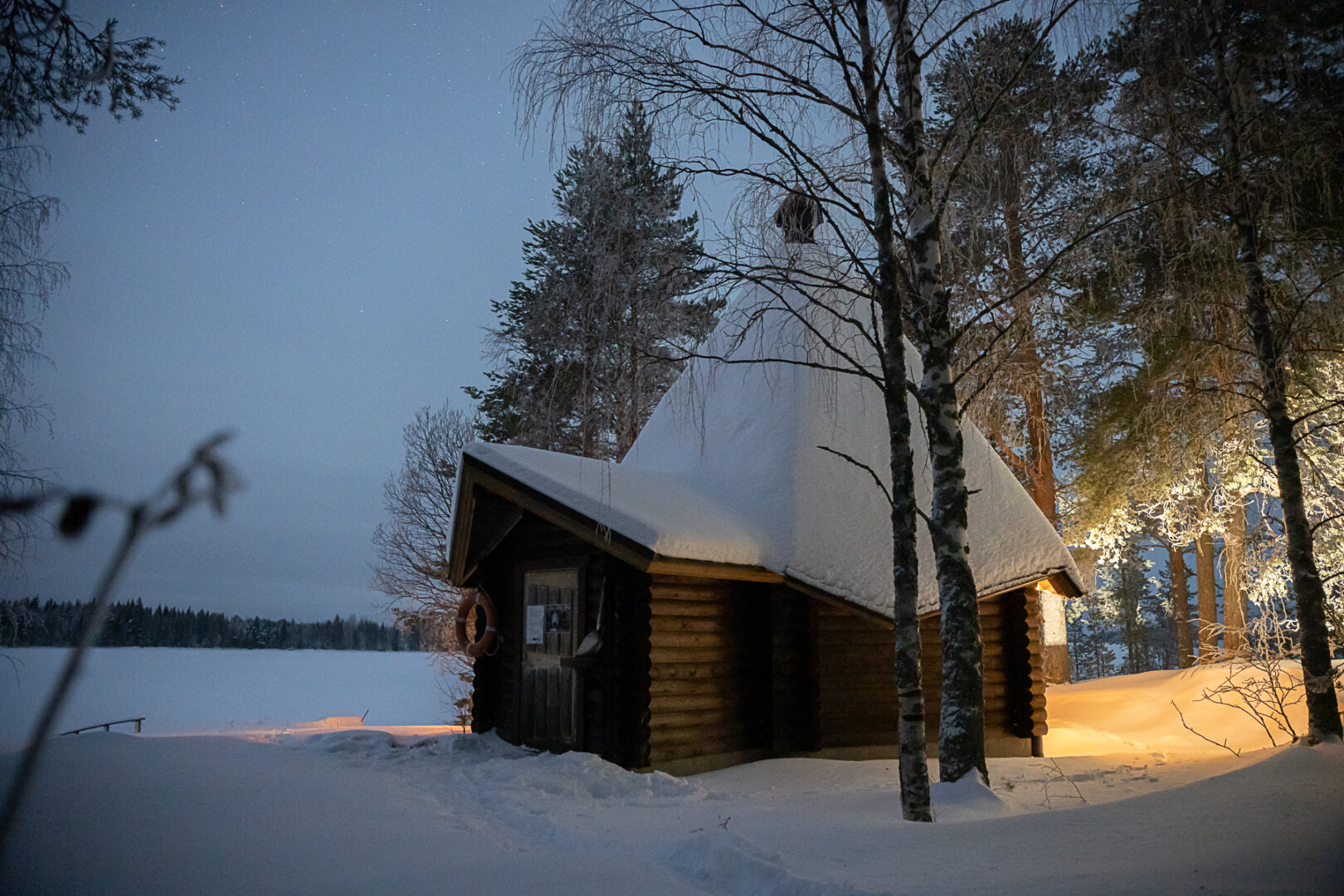 Ask for more information