Winter War Museum
The Kuhmo Winter War museum presents the events of the Winter War in Kuhmo via artefacts, photographs, scale-models and sound effects, The museum provides a view into the everyday life of evacuees, and Finnish and Soviet soldiers. A different theme such as evacuation, the village, care and service on the front line, care on wounded, battles and life after the signing of peace is presented in each room.
Programme information
Address
Väinämöinen 11, 88900 KUHMO, +358 8 6155 5395, +358 44 725 5398
e-mail
museo@kuhmo.fi
Opening hours

6.7.-31.12.2020
mon-sat 9-16
Closed on public holidays.
13.3. and 30.11. open 9-16, free entry
Other times by agreement
Tichets
The tickets only cash! Adults 5 €, children (4-12 years) 3 €, family 13 €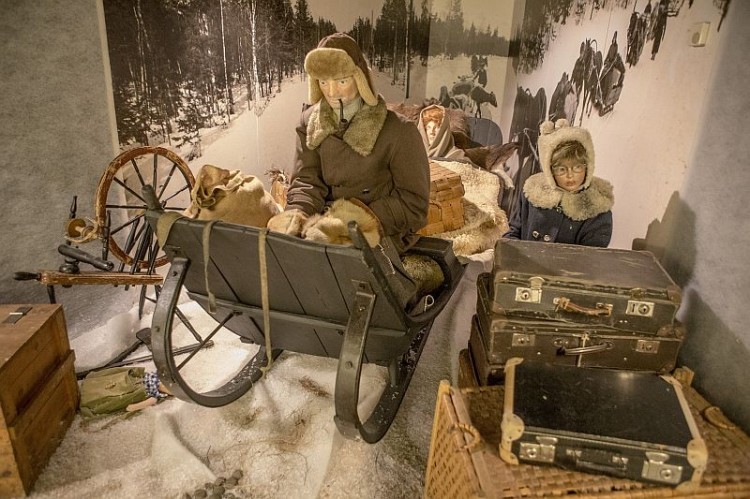 Price / person
starting from
5 €
Programme description
The exhibition includes 129 photographs.
You can read the photos explanations in English, Finnish, German, Swedish and Russian.
Good to know
Location: 200 m from Hotelli Kalevala
Ask for more information
Winter War Museum
Winter War Museum
Price / person starting from
5 €
Winter War Museum