Watching Bears in Luxury Bear Cabin
The Luxury Bear Cabin company is a centre specialising in bear and wolverine observation in Finland. The company is located in the heart of a wilderness area and it has been arranging bear and wolverine photography and observation opportunities in the wild since 1999. The company is located less than two kilometres from the Finnish-Russian border. Across the border on the Russian side lies the large nature conservation area of Kostamus and the wild nature in this region sustains a healthy bear population providing fantastic wildlife watching. Since January 2016, the hide and cabin area is a private nature conservation area where all kind of hunting is prohibited giving bears and wolverines a calm and safe place.
Programme information
Cabin features
The cabin is situated on a hill, offering an unbelievable view. The Night Vision Binoculars are great for prolonged observation during dark nights. Fitted with a high-power infrared illuminator, you can get a bright, clear image no matter how dark the conditions.

Nature's Window outdoor sound monitor amplifies sounds from a distance while the user is inside the Cabin. The device is placed outside the cabin picking up bird and other wildlife sounds, which can be heard either through a speaker or headphones.

For your comfort, the two-person cabin is equipped with a toilet, shower and a kitchenette.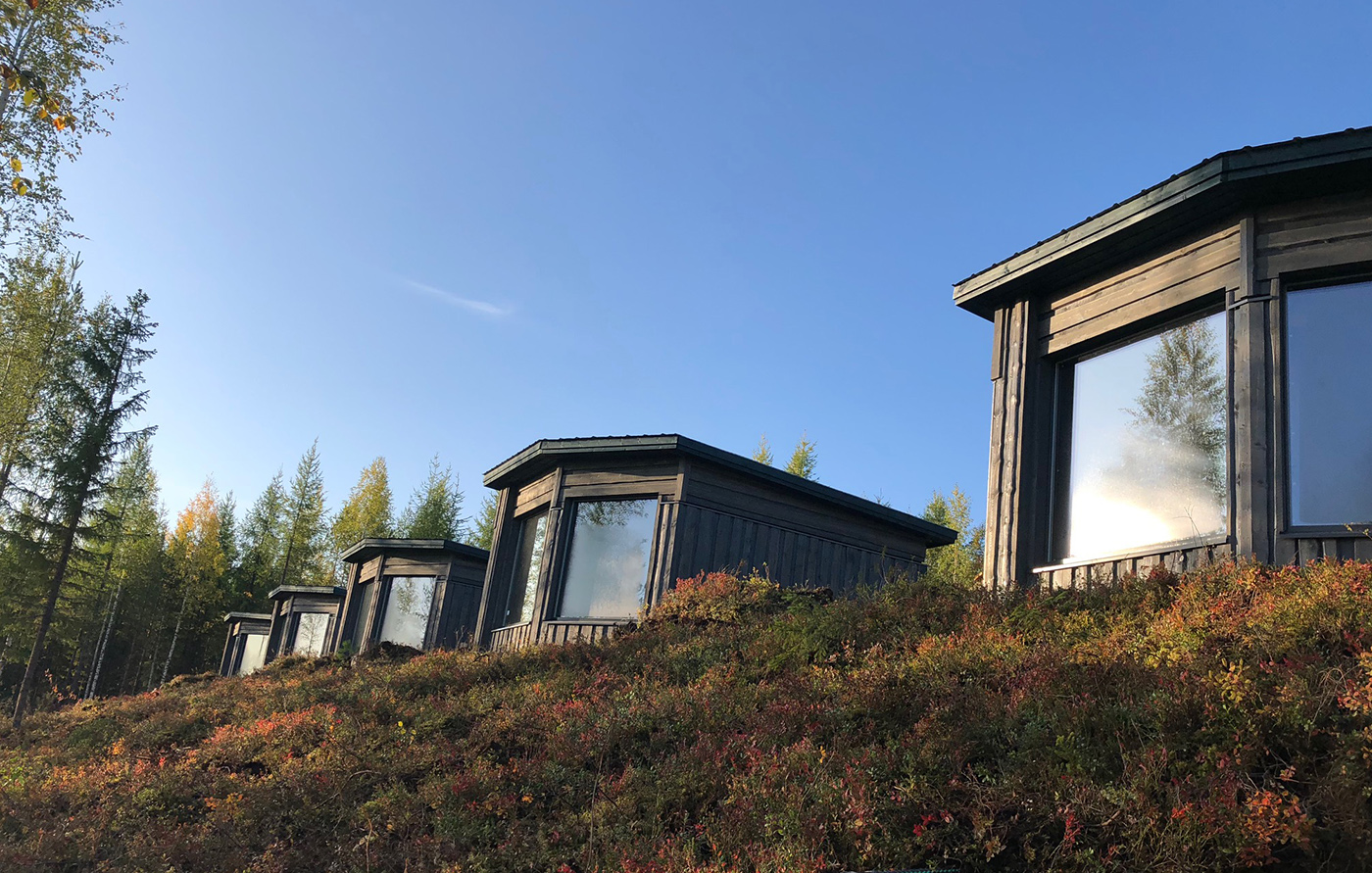 Price / person
starting from
495 €
Programme description
An Experience You Will Never Forget
Our Luxury Bear Cabin is one of the best places in the world to observe bears. The probability to see a bear is high, 90-99 % depending on the month. Some evenings numerous bears come at once, and often some can be seen in close proximity to the Cabin, only a few meters away.
The Bear season starts at the beginning of April with a white blanket of snow, continuing through the green summer, ending with the vibrant colours of autumn in October.
Four Seasons
Bears and Northern Lights                                  April-May
Bears and Light nights                                         May- July
Bears and Northern Lights                                 August – October
Wolf, Wolverine and Northern Lights              October – March
The seasons all vary greatly from one another. Every season and every night in one of our cabins offers a unique opportunity to witness the wonders of wildlife. We promise it will be An Experience You Will Never Forget.
Detailed programme
The first Luxury Bear Cabin open 1st July 2019!
Open around the year, every day!
Check in between at 14.-16.00 (2pm -4pm)
Check out at 12.00 (12pm)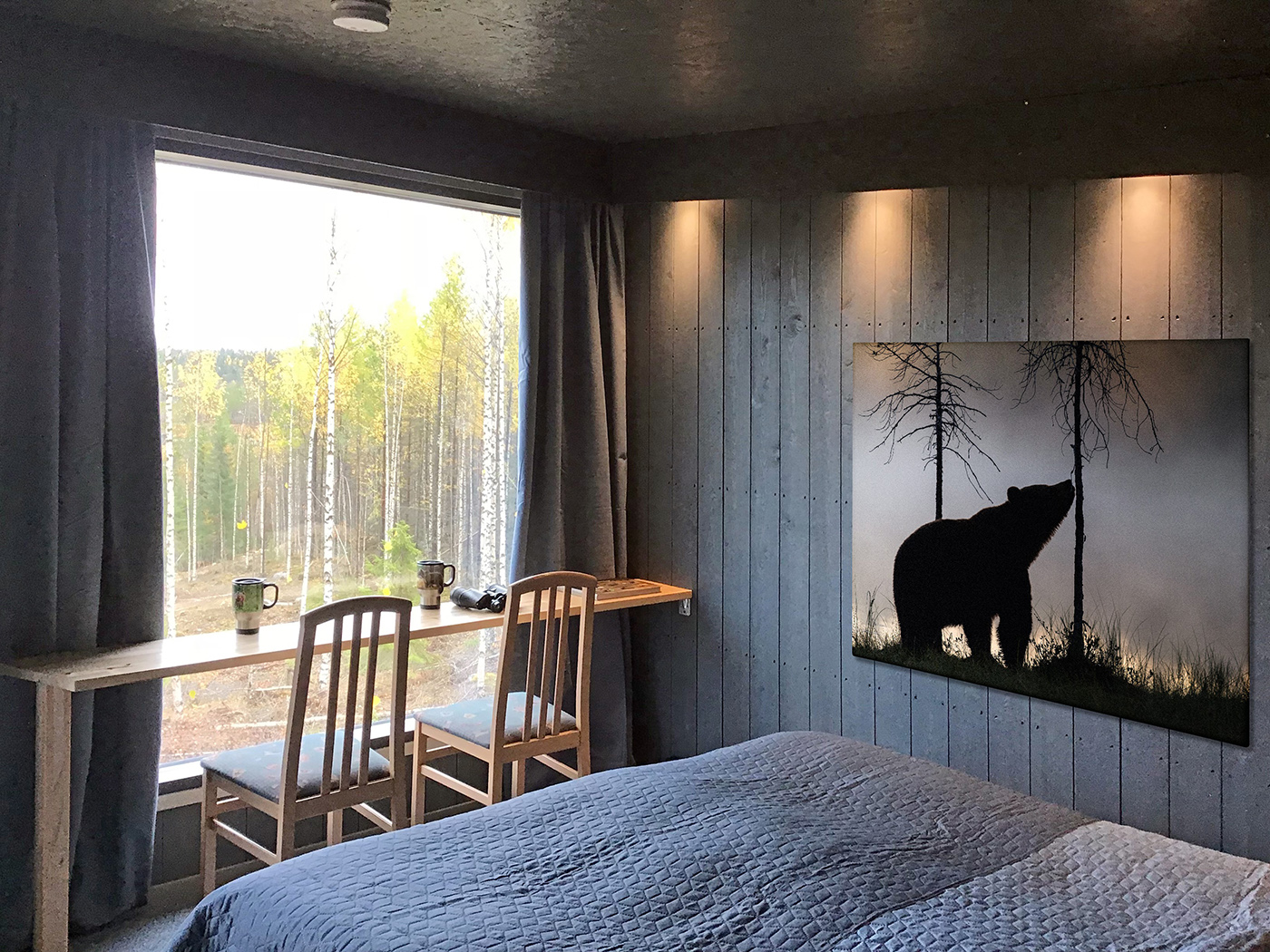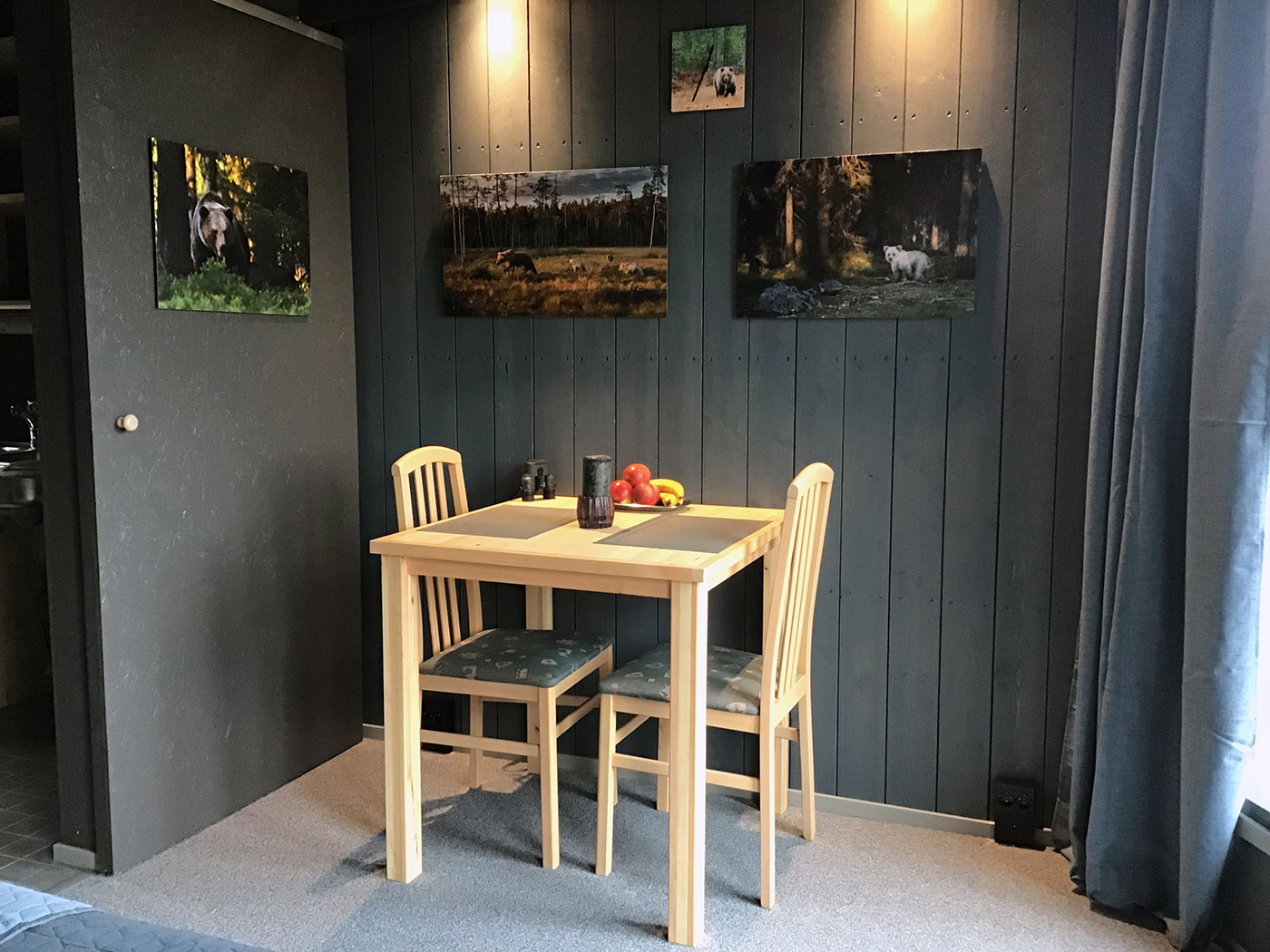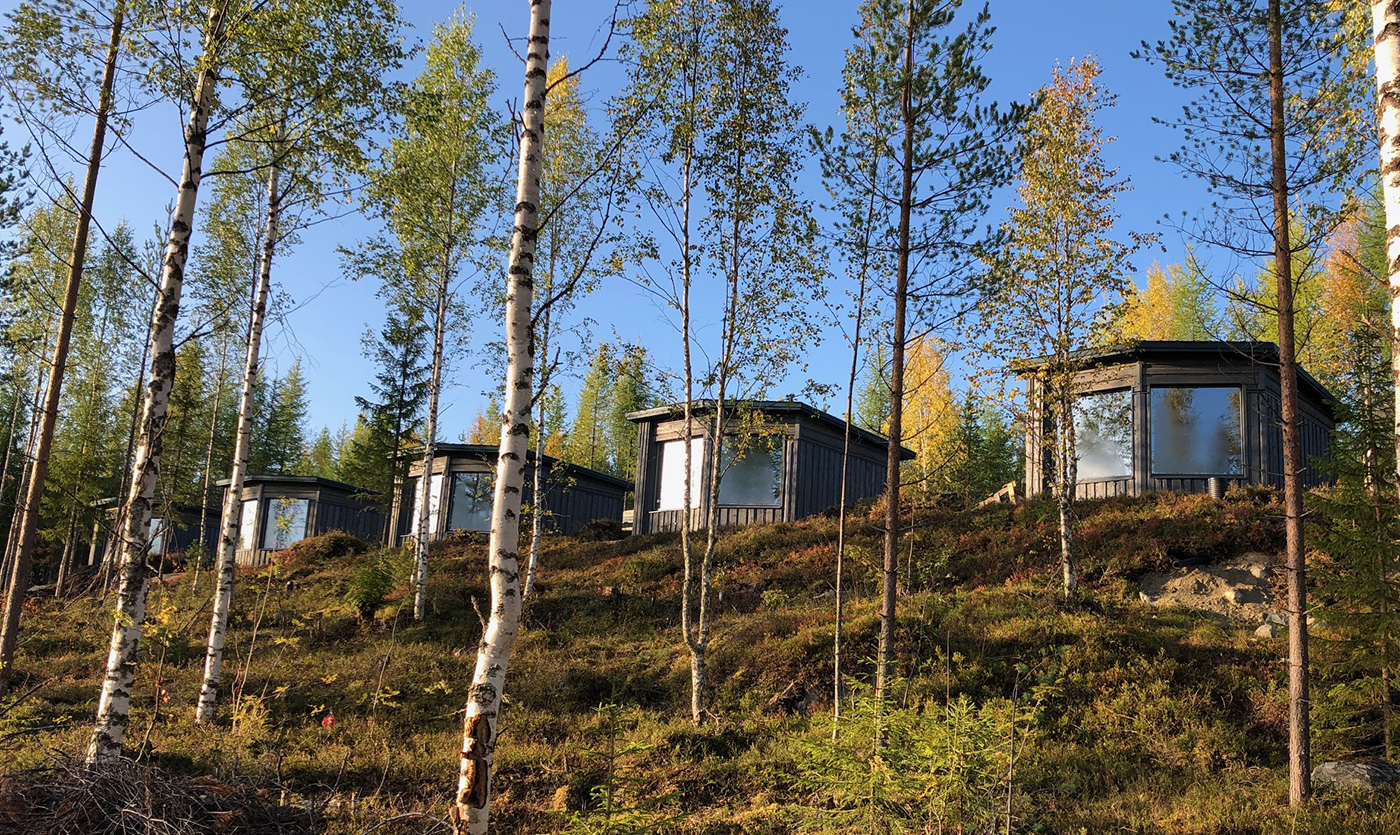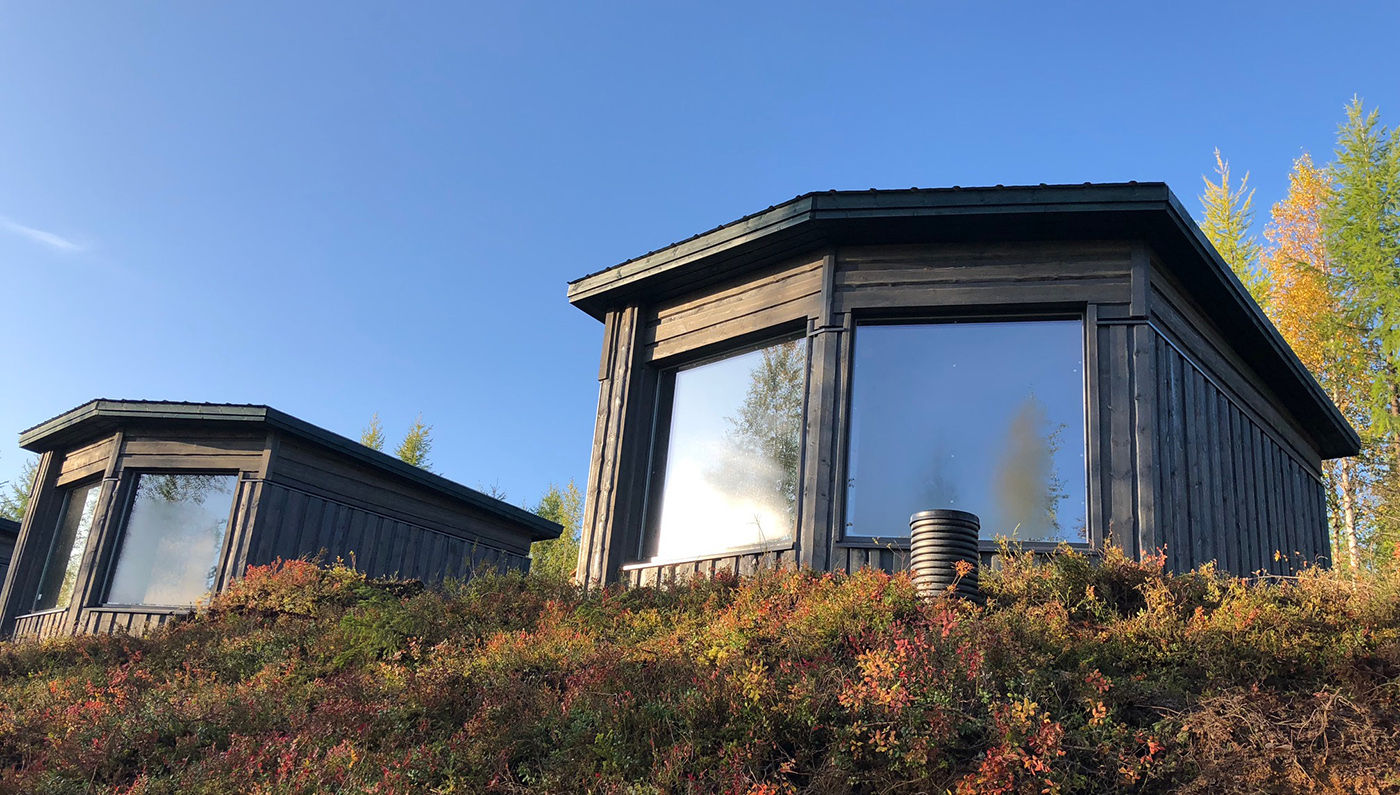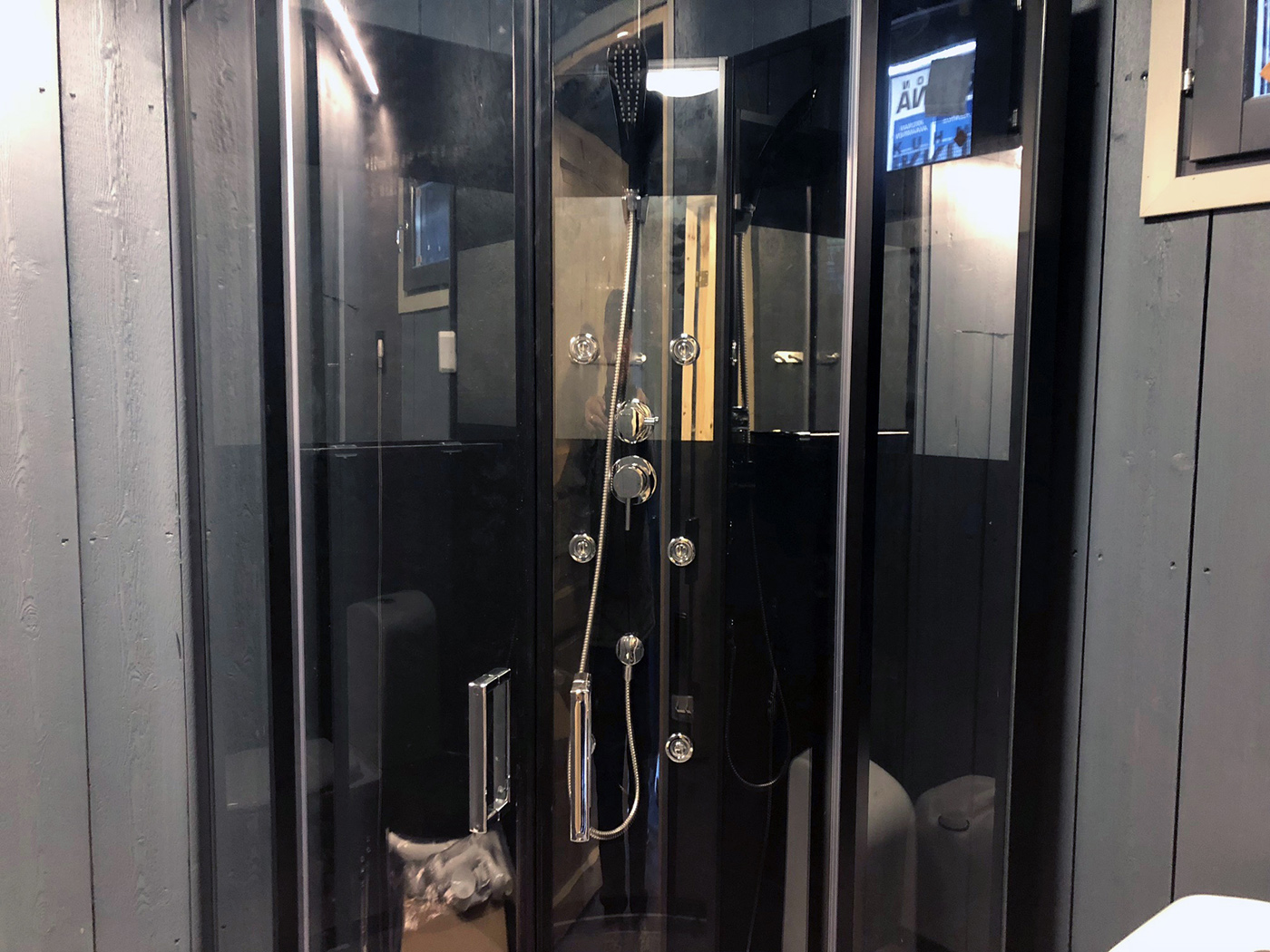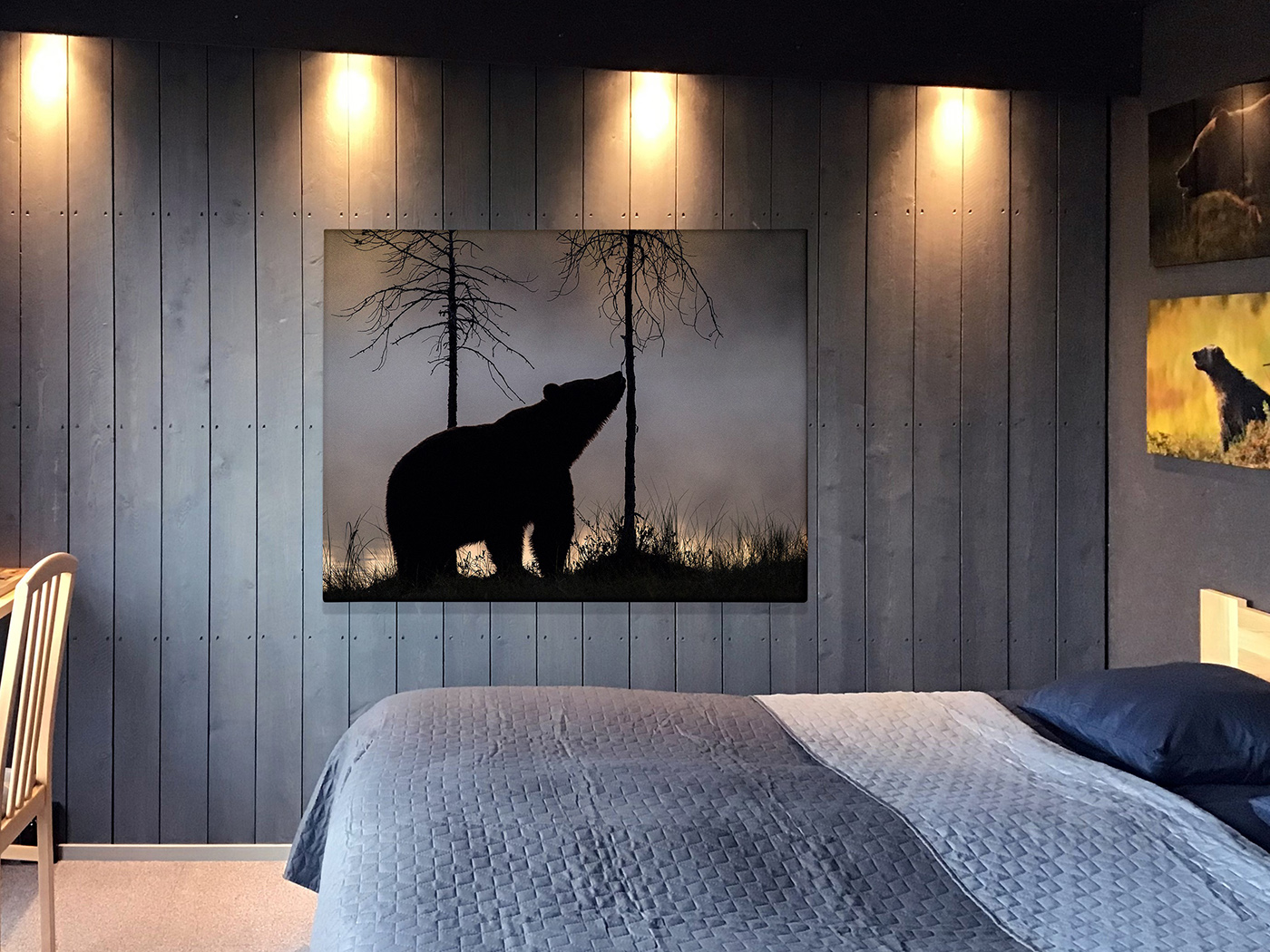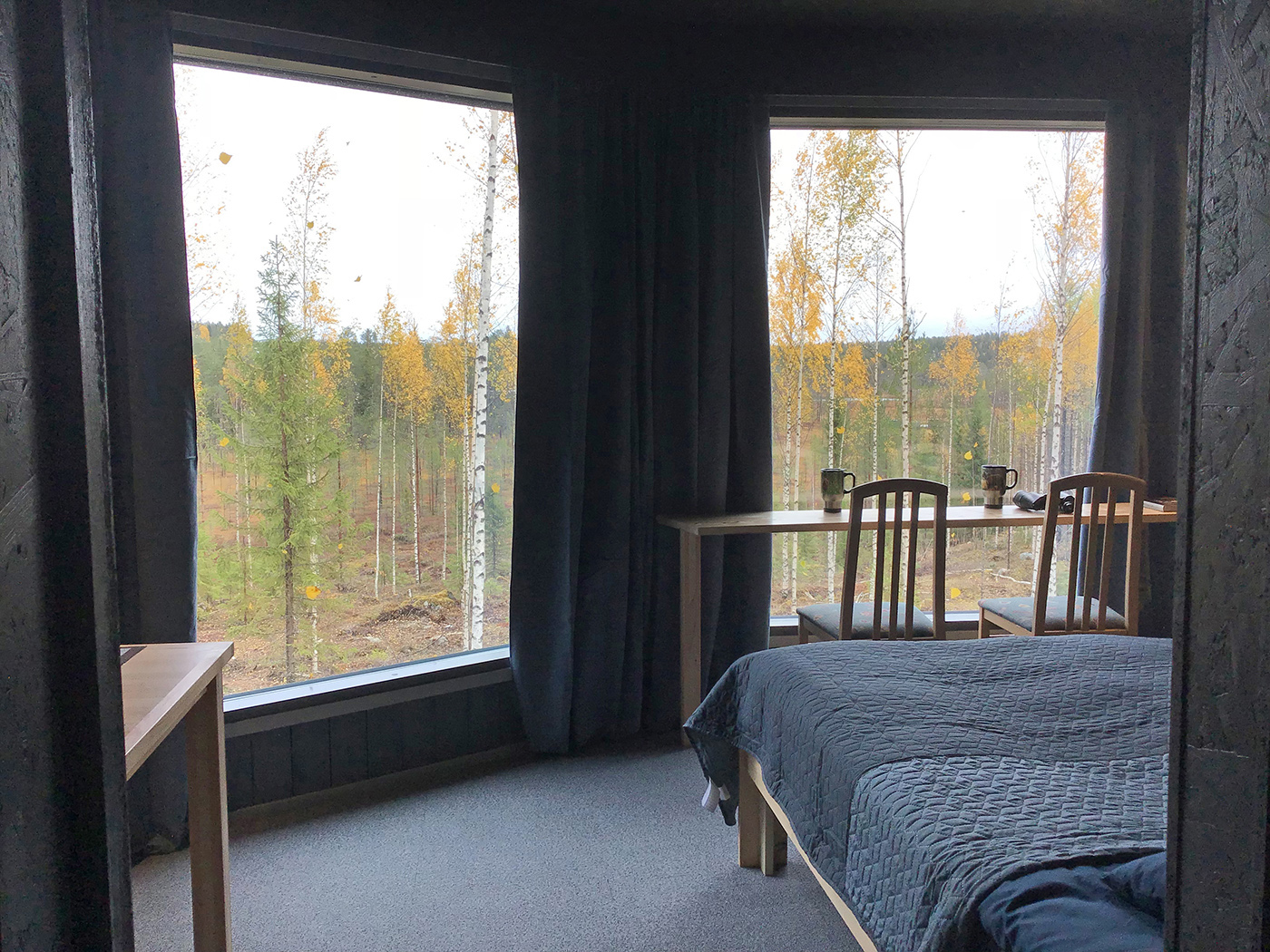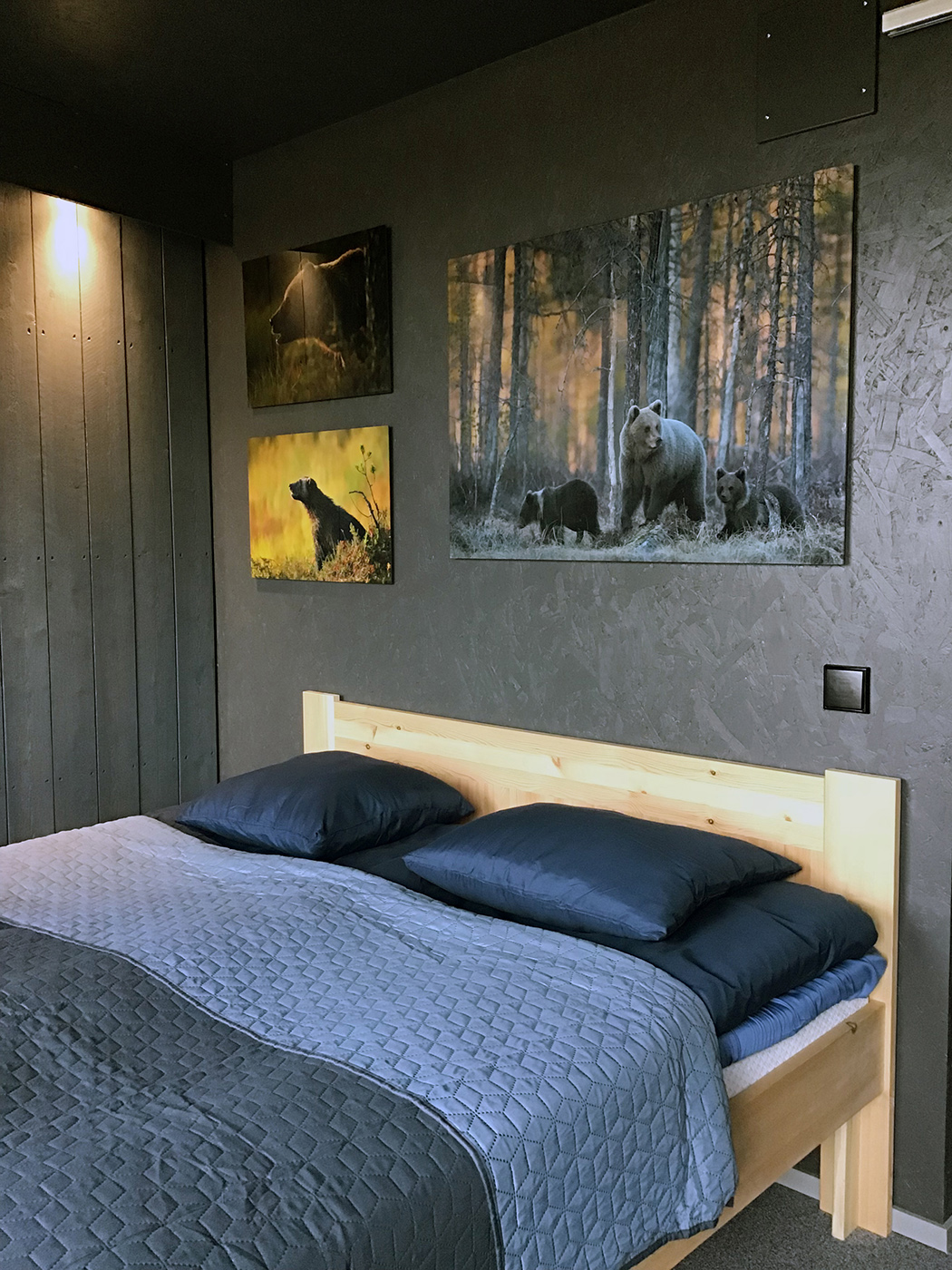 Good to know
About the Cabins
The Cabin has beds for up to 10 people in 5 Cabins.
Our Cabins – feature wildlife views, spacious 20 sq.m cabins with own, coffee maker and tea kettle, free wi-fi, 90 cm wide beds as well complimentary toiletries and bathrobes. Underfloor heating in every Cabin.
The basic amenities of all Cabins are
Adjustable heating, Underfloor heating, Air-conditioning
Hair dryer, Iron at request, Complimentary toiletries
Bathrobes & slippers
Electric 220V
The probability to see a bear is 90-99 % , depending on the month, and each season about 20-30 bears visit the cabin and hide area. Some evenings several bears may be seen at the same time and the nearest bear may be a few meters from the Bear Cabin. Possibility for viewing Wolverine has been good year 2018, with a 70-80% success rate. Year 2018 we have had regular visits from 3 different Wolverines.
Possibility for viewing Wolf has been wonderful year 2018, with a 20-60% success rate, which is brilliant considering the range and behaviour of Wolves!
BIRDS
In the hide area on February, March, April and May Golden Eagle and White-Tailed Eagle had been seen many times. We are also happy to discover various species of birds that are inhabiting the local area. Amazing Siberian Jay and Black Woodpecker were observed many times from our hide. Also on many days, Cranes were seen flying above, mostly observed from the hide area.
OWLS
Lastly we have also been seeing lots of Owls autumn 2018 around the hide areas, more often than not within photographic range. These species include; Great Grey, Ural, Tengmals, Hawk and Pygmy Owl.
Ask for more information
Luxury Bear Cabin Ltd
Watching Bears in Luxury Bear Cabin
Price / person starting from
495 €
Luxury Bear Cabin Ltd