We ride through beautiful snowy landscape to the shelter where we enjoy the delicious picnic lunch. We warm up on warmth of campfire and head back to the stable. This trek lasts approx. 3 hours.
Programme description
Guided riding tour on beautiful snowy nature with Icelandic horses. We can see animals footprints on the snow from the horse's back.
We take a break at the shelter where we enjoy our picnic lunch. After that we head back to the stable.
Programme information
A tour is organized by reservation.
A temperature limit is -15c.
Season:
1.11.-30.4.
Place:
Hóll Stable, Paltamo
Duration:
3 hours
Group size:
2-4 persons
Price:
90€/person
Price includes:
Guided ridingtour, picnic lunch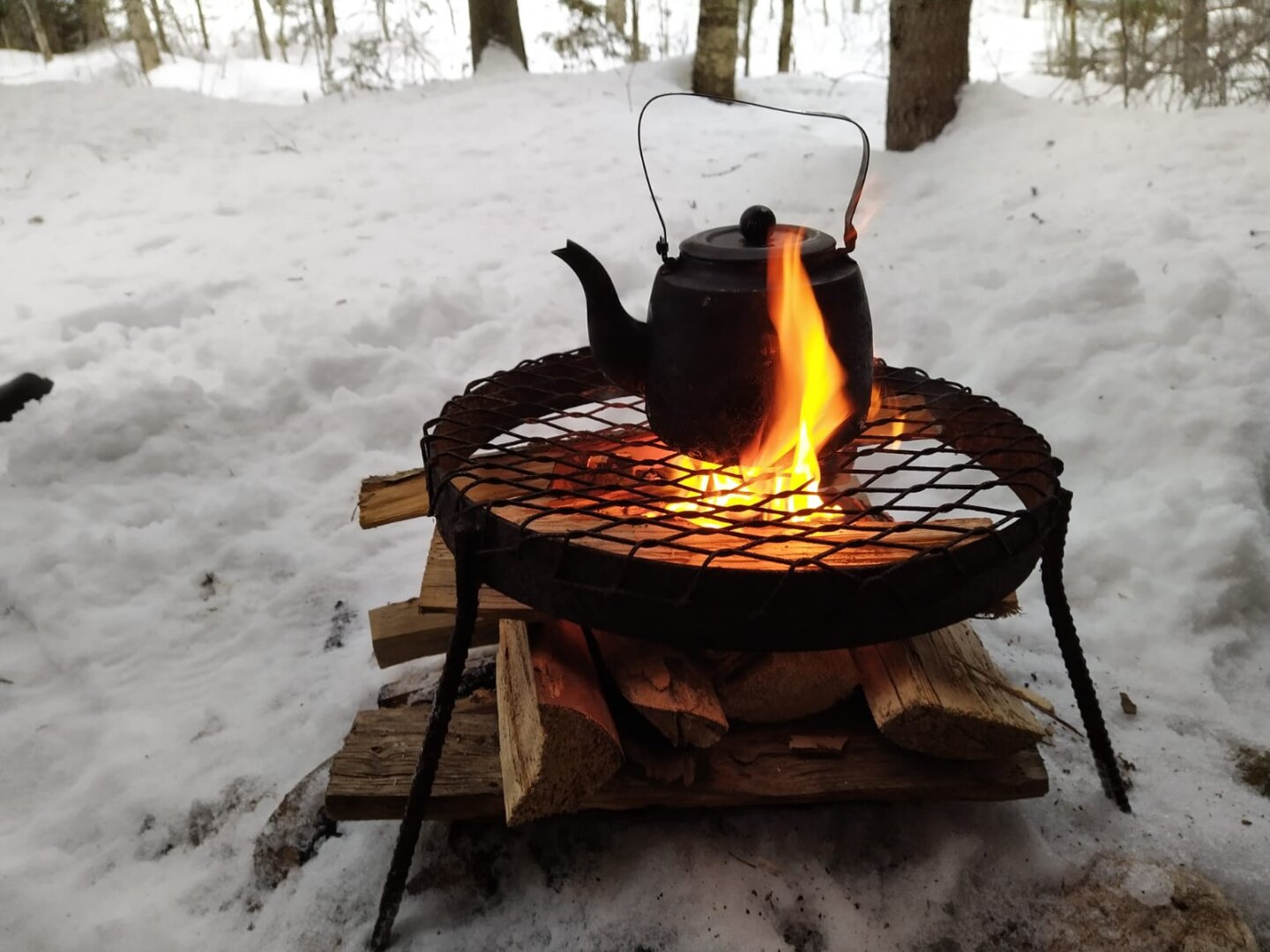 Detailed programme
The horses are ready with equipments when you arrive to the stable. Before riding we teach you the basics and how to ride safely. After that we hop to the saddle and we're ready to the tour.
On halfway of tour we take a brake at the shelter. We make a campfire and enjoy coffee or tea and picnic lunch. We ride back to the stable.
Please notice that after riding we treat the horses and in that case the time it takes in its entirety is approx 3 1/2 hours.
Good to know
If necessary you can get helmet and balaclava, rainwear and warm overalls and shoes loan from stable.
Riders weight limit is 100 kg.
Temperature limit is -15c.
If child is under 12 years old we require strong riding skills.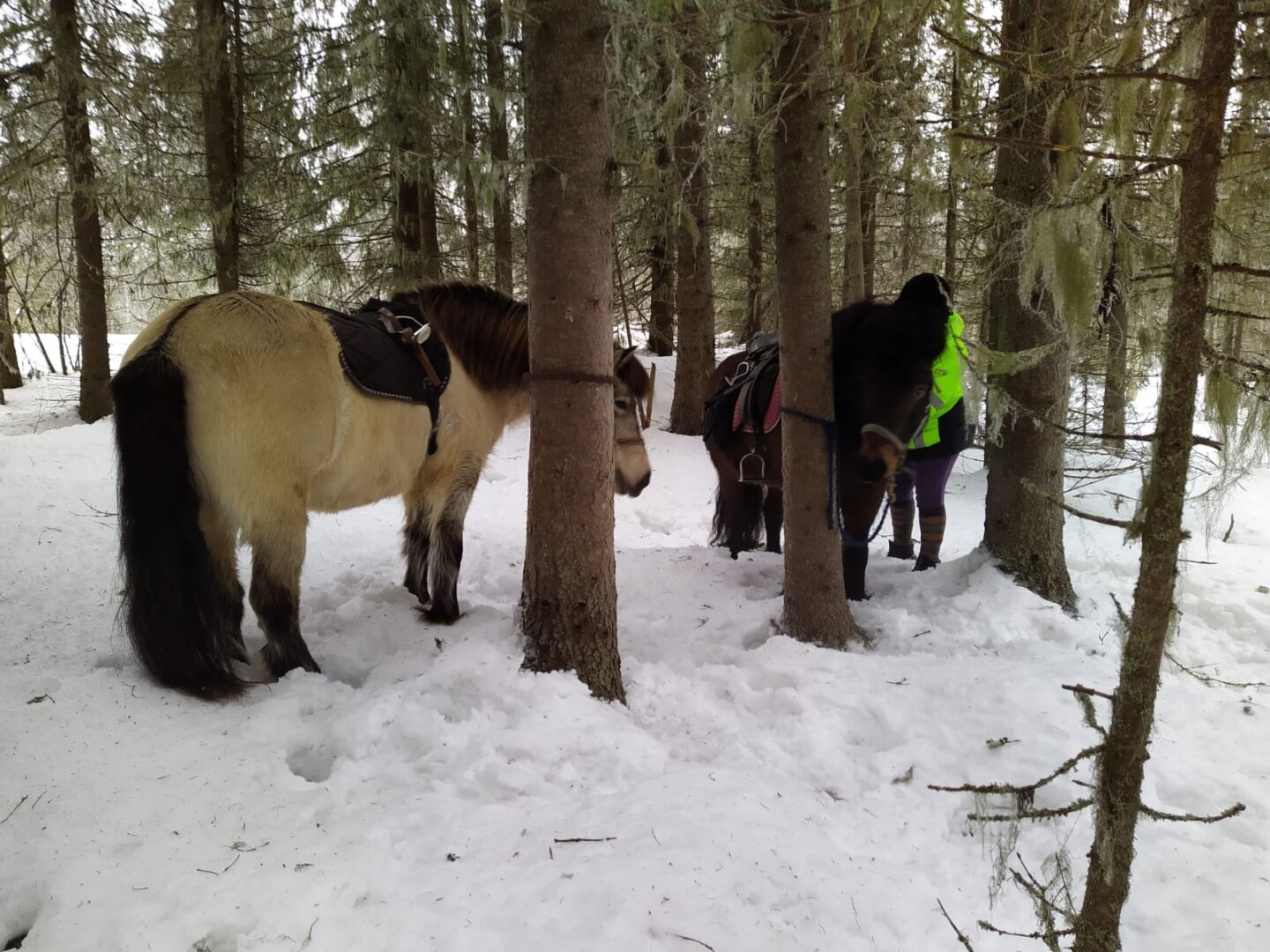 Ask for more information