The wolves trail
We offer here a complete program to get to know with Finland and winter in the North. Hossa is located in Eastern Finland, nearby the Russian border, on a land of forests, lakes and wooded hills. This is the wildest area in Europe, far from mass tourism and big resorts.
Programme information
Season:
WINTER: Dec. to April
Place:
Hossa hiking park, Hossan Lomakeskus,
Duration:
8 days / 7 nights
Persons:
group max 10 persons
Price:
from 1200€
Price Solo:
Price Includes:
Airport transfers from/to Kuusamo airport (on sundays)
Accomodation: 7 nights in hotel room
Full board from D1 dinner to D8 breakfast
Luggage transport
Activities supervised by professional guides
The lending of a pair of boots against deep cold for the whole week, an extreme overall for snowmobiling and dogsledding. Deposit to be paid on site.
Price / person
starting from
1200 €
Norwide Finland - Hossan Lomakeskus
Programme description
Get ready for a week of adventure including a snowmobile safari, a dogsledding safari, snowshoe hiking, ice fishing, a special hike with husky dogs or a reindeer farm visit. After this, you will relax during your free day, or practice one of our optional activities. A "must-do" so you can cross it off from your bucket list!
Detailed programme
Day 1: Journey and welcoming dinner
Transfer by bus or by car to Hossa (about 1 hour), at the gates of the park. Settle down in your log cottage or in your hotel room. First night, our guides meet you at the restaurant upon a welcoming dinner. The order of the activities of the week will be given then.
Accommodation: Cottage or hotel
Day 2: Dogsledding safari (2 participants on each sled)
Meeting with your musher-guide and the dogs: each team of two participants will be assigned a 6 or 7 dog-team. After a theoretical introduction to dogsledding, we get to the heart of the matter and we rush forward the first ride. Initiation will start on the whitest lakes and as you will get confidence into your dog team, the itinerary will lead you into the wild taiga. We will reach the basecamp by late afternoon, after an unforgettable adventure.
Practice time: 4 to 5 hours – Accommodation: Cottage or hotel
Day 3: Snowmobile safari (2 participants on each snowmobile)
While sharing your snowmobile with your partner for the day, your guide will lead you away from civilization for a cocktail of freedom and excitement.
The trail shows no technical part and your attentive guide will not put you into any difficult position. Lunch by a lovely fireplace with on the menu: grilled meat and invigorating Lappish soup.
Practice time: 4 to 5 hours – Accommodation: Cottage or hotel
Day 4: Hike with dogs
Today, we experience a new kind of hike in Hossa Park, with a pair of snowshoes and a dog. Like the Inuit people used to do in the past, we put on snowshoes and a belt tied to one of our friendly huskies harness. The dog, with its great energy, will help you walking forward into the wild and deep snow of the boreal forest. A wonderful experience of sharing and trust between man and dog. The hike inside the taiga will lead us through the crests of the park, its frozen lakes and wild forests. For your comfort, the hike will involve fewer dogs than participants, so you can relax and walk more slowly from time to time during the day.
Practice time : 4 to 5 hours – Accommodation: Cottage or hotel
Day 5 : Trapper's day
During this day, we'll discover old trapper's way of life and we'll initiate you to survival technics. You will find out essential technics for any polar explorer and learn how to set tramps, following tracks and ice fishing on frozen lakes. Drill you own hole, arm yourself with patience and with the advices of your guide you will most certainly catch one of the many perches that swim in the waters of the park. Then the guide will introduce you to the fish smoking tips. You will also learn how to build an igloo and shelters. Finally, we will visit our kennel to enjoy the company of our faithful companions. By the end of the day, you'll have the occasion to visit a local reindeer farm.
Practice time: 5 hours – Accommodation: Hotel or Cottage
Day 6: Snowshoeing trough Seipiniemi peninsula
Your guide, specialist of the Arctic area, will make you discover the mysteries of this wild territory. From April, there is an opportunity to observe many animals typical of Far North and you may see a moose or a bear.
During this trip you will lead the group one by one with your map and your compass in order to get deeper and deeper into the wild taiga forest.
Practice time: 4 to 5 hours – Accommodation: Cottage or hotel
Day 7: Free Day – Optional activities
This day is dedicated to relaxing: you will enjoy sauna and snowballs fights! For those who wish, there will also be the possibility to choose the activity that you liked most among the ones you have been practicing during the week, and to practice it one again, as optional activity. You will also be able to try cross country skiing, Nordic skiing or to visit our 150 dog kennel. On request only on site and subject to availability.
For dinner we will have a traditional Lappish meal: Käristus, or reindeer stew with cranberries
Accommodation: Cottage or hotel
Day 8: Transfer
Breakfast and transfer to Kuusamo airport.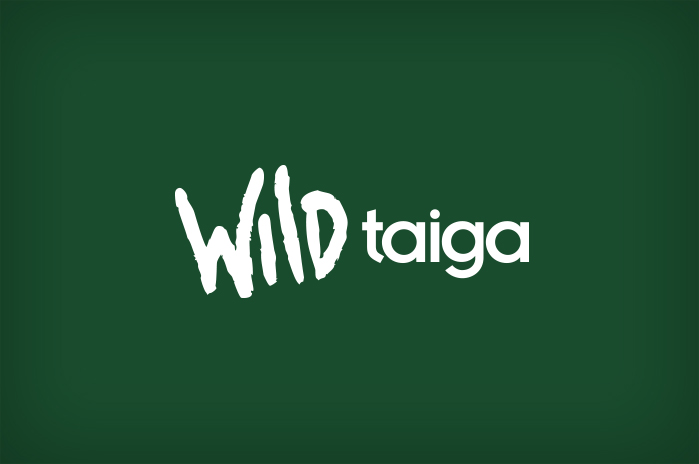 Good to know
Tämä on hyvä tietää:
Ask for more information
Norwide Finland - Hossan Lomakeskus
The wolves trail
Price / person starting from
1200 €
Norwide Finland - Hossan Lomakeskus