Surrounded by wilderness
Adventurous winter holiday package for those who want to experience the harsh northern winter, do things the local way, get to know the culture, possibly witness the dance of the Northern Lights and be active surrounded by the winter wonderland. This trip is tailored for small groups with the max. of 8 people, in order to provide a truly unique and intimate travel experience away from the crowds. Three snowshoe hikes, app. 5h trip with huskies, visit to our private reindeer farm and digging your own snow-cave are some of the things you will get to do during this multi-activity tour in and around the Hossa national park.
Programme information
Kausi:
Sunday departures 13th January 2019 -24th March 2019
Paikka:
Hossa National Park area
Kesto:
7 days, 6 nights
Henkilöt:
2-8 persons
Hinta:
1295€ / person
Hintaan sisältyy:
All the activities, 3 nights at the Wilderness Lodge (Sunday, Monday, Wednesday), one night in a home stay farmhouse (Tuesday), two nights in a apartment in the Hossa village (Thursday, Friday), all meals (breakfast, lunch, dinner); all transfers and airport pick up/drop off, equipment rentals (sleeping bags, snowshoes/walking sticks), admissions and the expertise of your local guide from the welcome till the farewell. Couples have a private room and individual passengers stay privately or share a room with the same sex, depending on the group.
hossatravel@gmail.com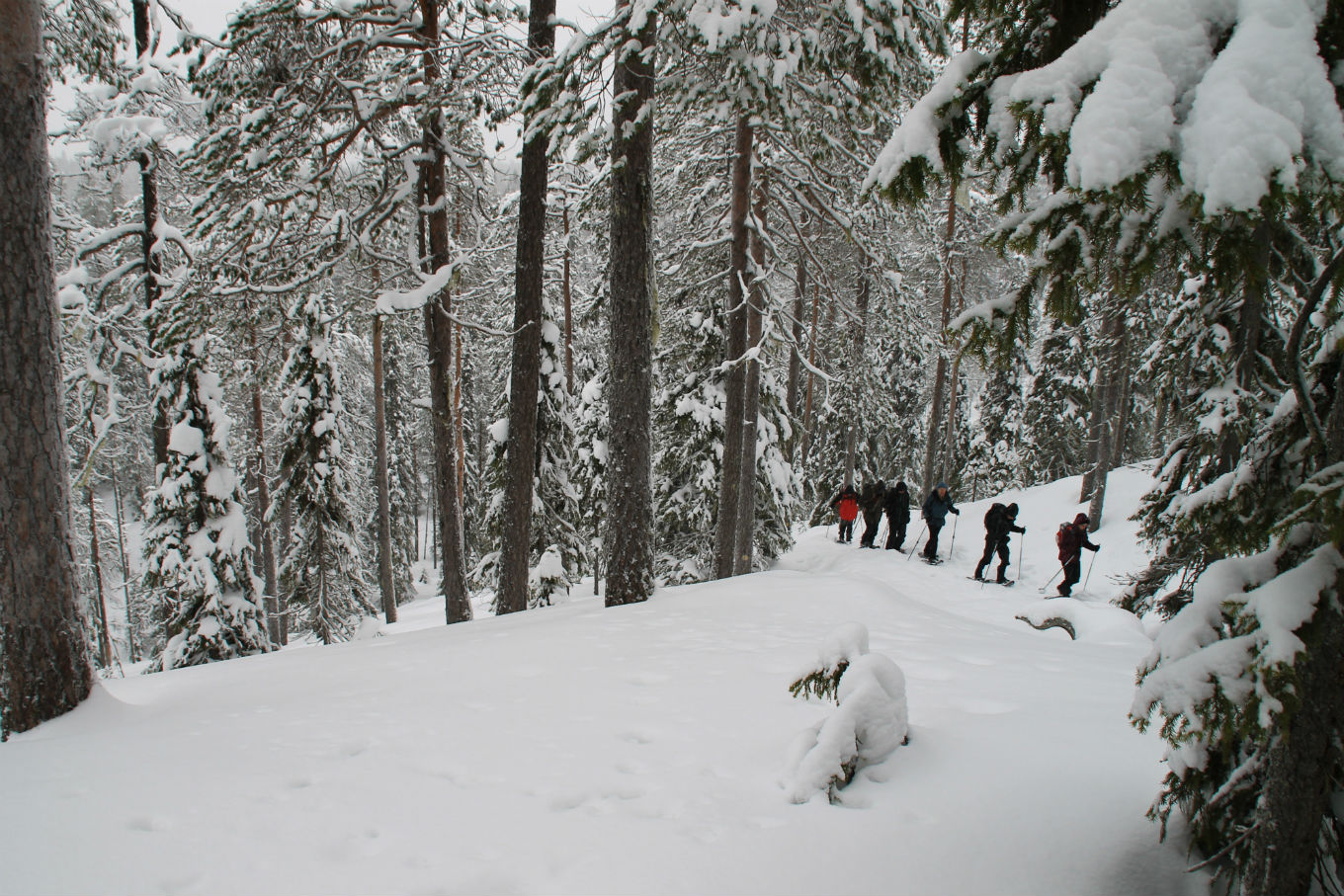 Price / person
starting from
1215 €
Hossa Travel, your local travel expert in Hossa
Detailed programme
Day 1 (sunday) Day of arrival
Arrival to Kuusamo, Kajaani or Oulu airport and transfer to Hossa. During the transfer you´ll get the idea how remote and sparsely-populated this area truly is. We´ll enjoy a welcoming dinner at the Wilderness Lodge, settle in and get familiar with the surroundings and how everything works in such a rustic and authentic place like this, where we carry the water ourselves and heat the bedrooms with wood. Depending on the schedule and the weather, we might take a short snow-shoe hike on the frozen lake located nearby in search for the Northern Lights. Warm, traditional wood-heated sauna in the evening welcomes you to Finland.
Day 2 (monday) 8,5km snowshoehike, 5h
After breakfast we´ll head on an exploration in the protected forests and marshes around our basecamp. We´ll start the walk right from our doorstep at the WIlderness Lodge with the total distance of our circular walk being around 8,5 km. Sceneries today vary from vast open marshes and frozen lakes to dense old forests; not many people but plenty of wildlife here. We will have a picnic-lunch around open fire on the way. Dinner and sauna at the Wilderness Lodge in the evening.
Day 3 (tuesday) 9 km snowshoehike in Hossa National Park, 6h
This morning after breakfast we will make a short transfer to Hossa National Park, where we´ll be doing another circular walk but in a very different surroundings as here the sceneries are dominated by grand ridges covered in pine trees and old forests dominated by spruce trees covered in beard moss. Picnic-lunch around open fire again halfway of the walk. We will return by car to a different cabin with modern comforts for one night, from where we will start a walk back to the Wilderness Lodge the next morning. Sauna and tasty dinner at the cabin in the evening. Let´s hope that there´s a chance for the Northern Lights later today as there is no better place to observe them than on these remote cabins with zero light pollution on sight!
Day 4 (wednesday) 10,5 km snowshoehike, 6h + snow building
Today we will make our last walk with the snowshoes starting right from our doorstep and head back to the Wilderness Lodge, have lunch by the fire on the way and walking distance being about 10,5 km. During today´s walk we will be crossing vast open mires, follow the Russian border for quite a while and in general all three of these hikes are planned so that they take you through versatile landscapes and get you exposed to the incredible silence and stillness of this remote wilderness. Making your way through the snow and silently observing nature & wildlife will take your mind off the everyday life for sure. After we arrive back to our wilderness cabin for one more night, we´ll finish building a snow-cave/igloo, heat up the sauna and have dinner. Sleeping inside the igloo is possible, good-quality winter sleeping bags are available.
Day 5 (thursday) visiting our private reindeer farm and ice-fishing
This morning we say goodbye to the Wilderness Lodge as we are transferred 20 km south to the heart of the Hossa village, where you are back with all the modern comforts after a few nights spent getting back to basics and being exposed to the wilderness. First thing in the morning we will visit our private farm where you can take a short sleigh ride with a big male reindeer trained for the job, drive a snow-mobile to go feed our main herd of up to one hundred animals and in general participate and learn new things about this special way of life that has been running in our family for centuries.
We will have lunch inside today, but before that, we´ll try our luck with the fish and the possible catch will be cooked as part of our dinner. After lunch we will fish a bit more and have a little fun with driving a snowmobile on the frozen lake. Later in the afternoon, depending on how long we fish and how freezing cold it is, you´ll be taken to your accommodation a few kilometers from our farm where you can enjoy the sauna by the lake. Dinner will be served later in the Hossa reindeer park where you´ll get to taste reindeer meat and have a very traditional and delicious Finnish dish in this very special restaurant
Day 6 (friday) husky-safari 4h at one of the nearby kennels
Today after breakfast, we´ll head to a dog-sledding trip on one of the nearby kennels. After being transferred to a local husky kennel, you´ll learn the basics of dog-sledding and after that will mush your own team in pairs for app. 30 km/4h, stopping en route to swap drivers if you wish. Dog-sledding through the snowy forests and over vast open swamps is an unforgettable experience. After the safari it´s time to get back to the accommodation, enjoy the sauna for once more and have the last evening dinner together in a nearby restaurant.
Day 7 (saturday) Day of departure
Transfer to the airport and time to say goodbye!
hossatravel@gmail.com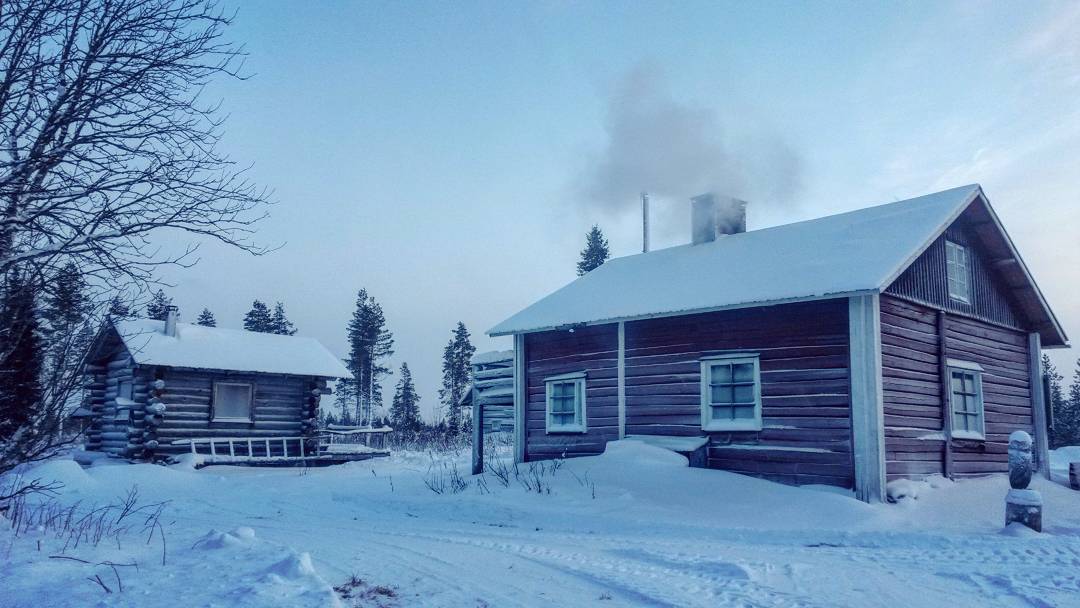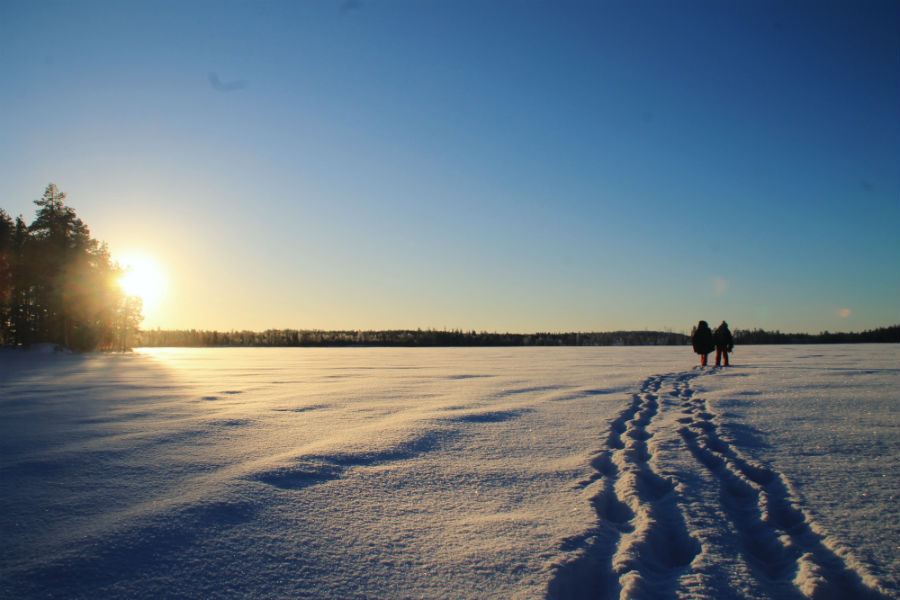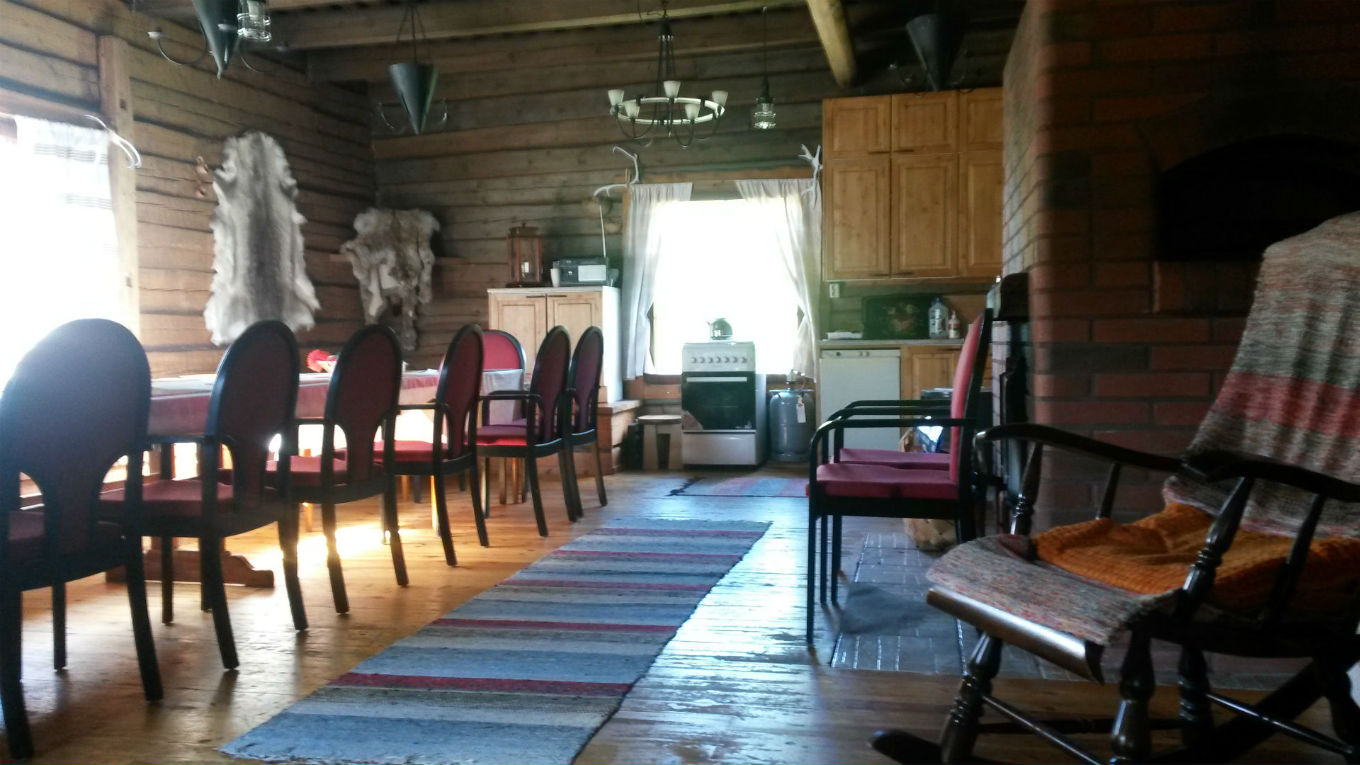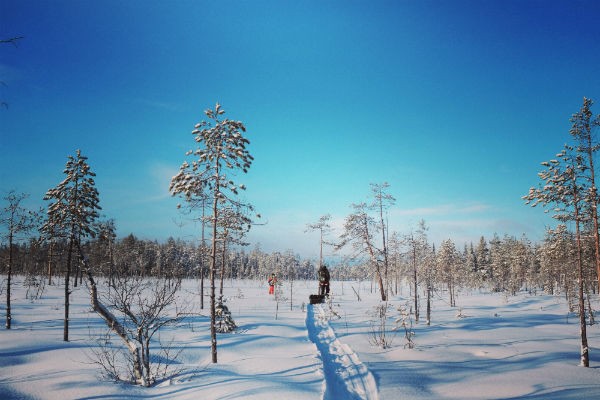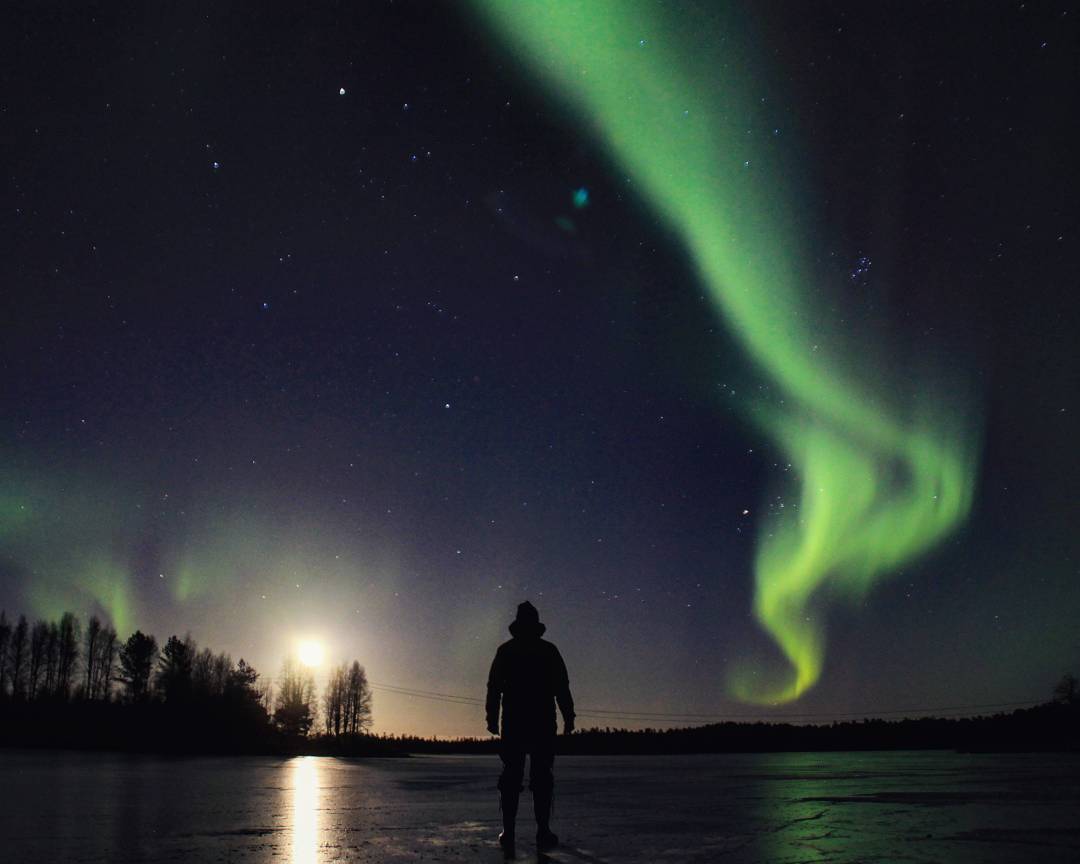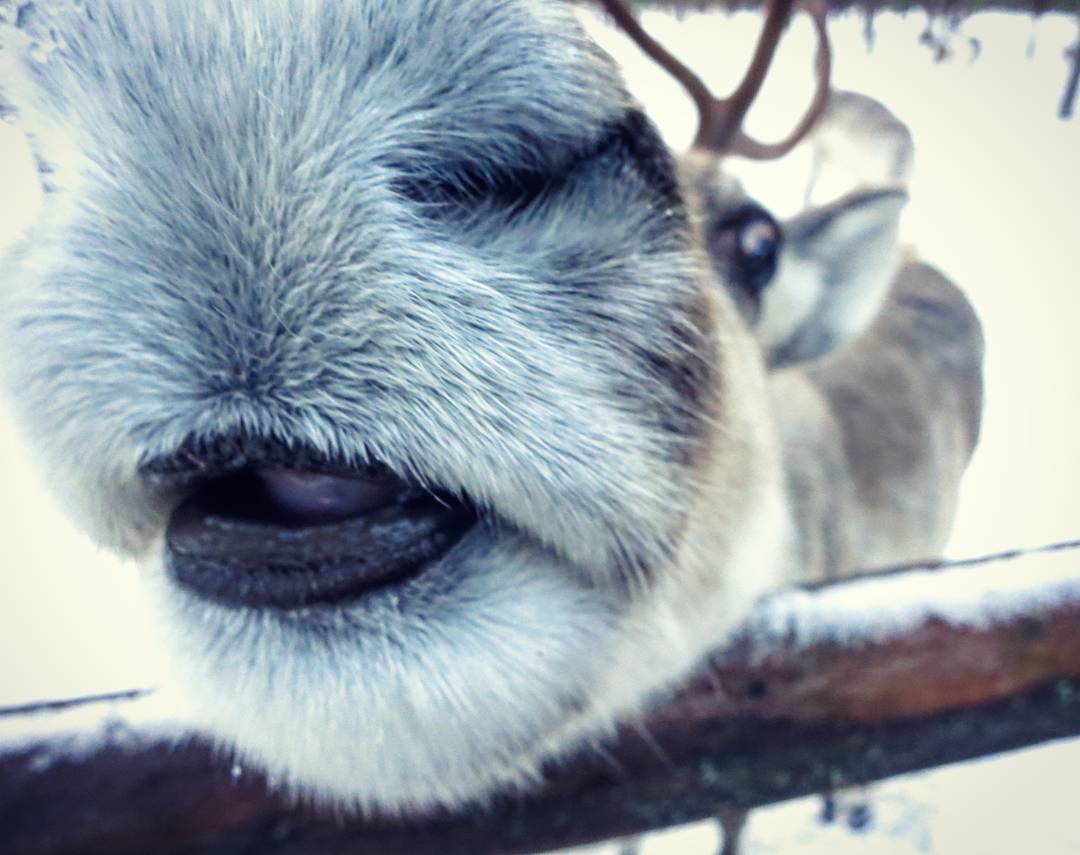 Good to know
Sunday departures: 13th January 2019 -24th March 2019
Duration: 7 days, 6 nights
Group size: 2-8 persons
Price: 1295€/person
hossatravel@gmail.com
Ask for more information
Hossa Travel, your local travel expert in Hossa
Surrounded by wilderness
Price / person starting from
1215 €
Hossa Travel, your local travel expert in Hossa