Skishoes are short, wide skis, that are a hybrid in between a snowshoe and a ski. They are easy to learn and with them you can explore wintery nature off path!
Programme description
This tour starts from the shore of the Hotel Kalevala. We will ski on top of a frozen lake to go around 1 kilometer to the Harakkasaari island. We can explore around this island that has been formed during the ice age. You will hear alot of interesting stuff about Finnish nature and the ice age.
Then we will make a fire and prepare a light lunch with soup and bread. After soup we will have also coffee/tea.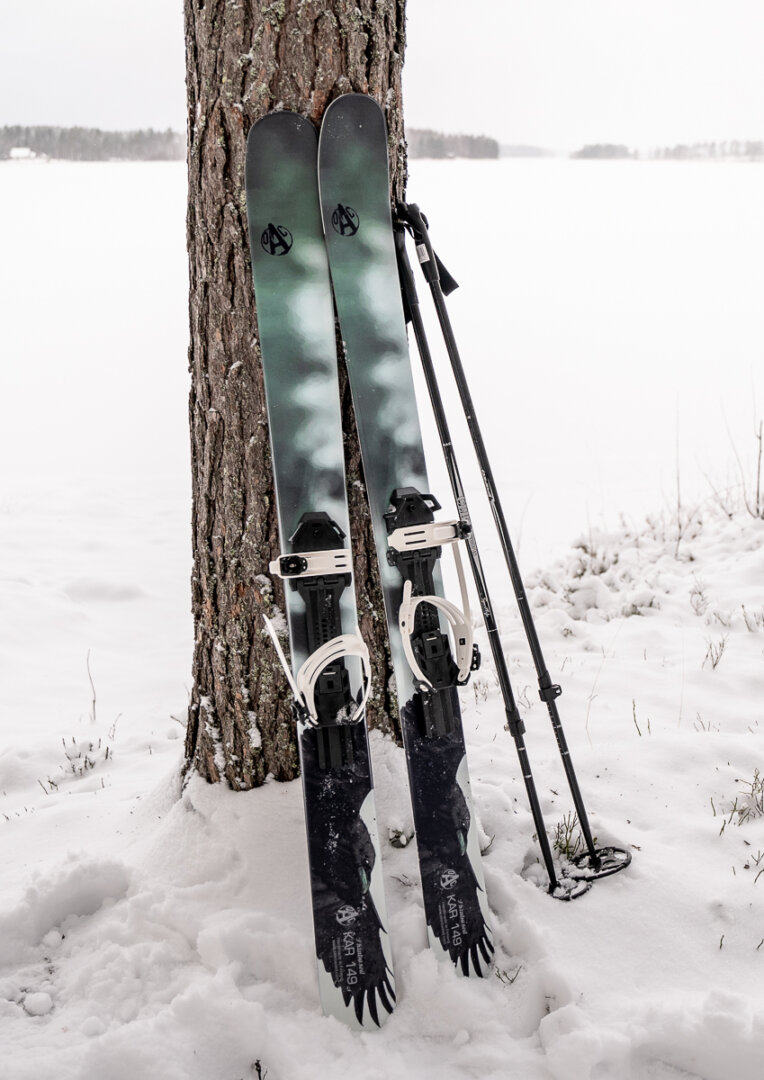 Good to know
This tour is great for beginners. You don't need to have earlier skiing experience. Most of the tour we ski on frizen lake so it's going to be flat. On the island you can try skiing down a hill if you want.
Ask for more information