Self-drive wildlife adventure
Wild Taiga area, situated in Eastern Finland on the Russian border, is a land of pure nature and wildlife. Its geography is dominated by hills, forests, lakes, rivers and mires, which are home to many wild animals, including large carnivores which are either very rare or extinct elsewhere in Europe. This tour includes five overnight excursions which offer the opportunity to observe and photograph bears, wolves and wolverines safely in their natural habitat.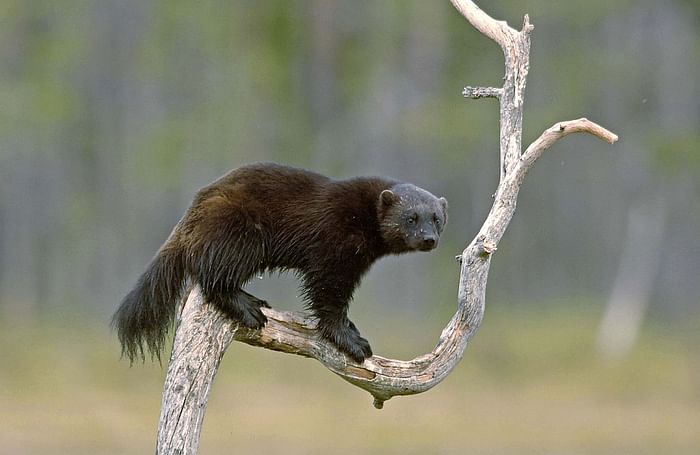 Price / person
starting from
1265 €
Detailed programme
Day 1. Arrival & wolverine observation
Arrival independently at Erä-Eero in Lieksa by 2 pm (distance from Joensuu airport approx. 85 km, from Kuopio airport approx. 185 km). In the afternoon you set off for your first wildlife watching and photographing night to the wilderness. The night will be spent in a small lodge which provides comfortable chairs and bunk beds if you wish to lie down for a while during the night. Wolverine is the most observed animal and it can appear year round. The possibility to see wolverines in this area is the best in Finland. 

Day 2. Wolf observation
Return from the hide in the morning. Breakfast and drive to Kuikka lodge in Kuhmo (150 km). If you choose a bit longer route through Kuhmo, it is possible to visit Petola Information Centre which provides information on Finland's large carnivores. Base camp Kuikka is a former forest workers' residence situated close to the Russian border in Kuhmo. It is surrounded by boreal forest and Lake Kuikka. On arrival at Kuikka you are provided information about exciting nights that will be spent in the middle of the wilderness. Early dinner at the lodge and then departure to the hide. 
The Gray Wolf (Canis Lupus) is a mammal living in packs mostly in the eastern forests, though it is found all around Finland. Wolves are not that common sight from the hides, but the probability to see them is the best in Kuhmo border zone area. Not only wolves but also bears, wolverines and various species of birds can be seen on a regular basis. 
Day 3. Wolf observation
Return from the hide in the morning. After breakfast there is time for rest and talks about wildlife programmes. A room will be available for the rest during the day. After early dinner another wildlife watching and photographing night at the hide. 
Day 4. Bear observation
Return to Kuikka lodge in the morning. After breakfast some rest and drive to Martinselkonen Wilderness Centre in Suomussalmi (185 km). The wildlife centre operates in the old 'Pirttivaara' border guard station renovated into the guest house. The company has organized wildlife watching tours for over 25 years and is especially concentrated in bears that visit feeding places nearly every night during the season. Again, early dinner and departure to the hide which is situated near the border zone area of Finland and Russia. During the night you have a good chance to see bears but also other animals and birds. 

Day 5. Bear observation
Return to Martinselkonen in the morning.  Breakfast and time for some rest. In the afternoon departure for the last wilderness night. 

Day 6. Return
Return from the wilderness hide in the morning. Breakfast and check-out. Drive to Kajaani airport (approx. 170 km) or Kuusamo airport (approx. 135 km).

Included in this programme
5 guided overnight wildlife watching and photographing nights in wilderness hides. Snack in the hide included.  
Note: Price includes stay in viewing hides ("tourist" hides). Professional photography hides are available with supplement.
5 x dinner / late lunch 
5 x breakfast 
Room at the base camp on days 2-5 
Tour information documents by email and online maps
Exclusions
Room at the base camp at Erä-Eero (day 1)
Pre/post tour accommodation
Transfers (car hire recommended) 
You will need
Clothing according to weather conditions
Waterproof hiking boots or rubber boots (on rainy days paths are wet, on dry season trainers suit as well)
Leisure time clothing (in Finland summer nights may be chilly so please bring warm clothing as well) 
Warm socks (in some hides forbidden to have shoes) and / or slippers 
Binoculars
Camera 
Mosquito repellent  
Snacks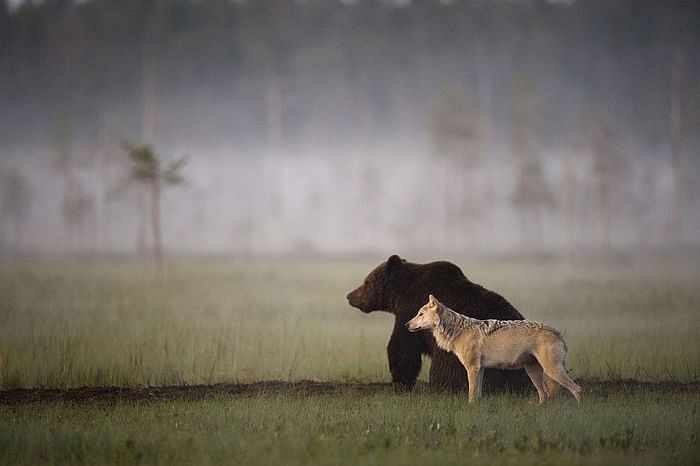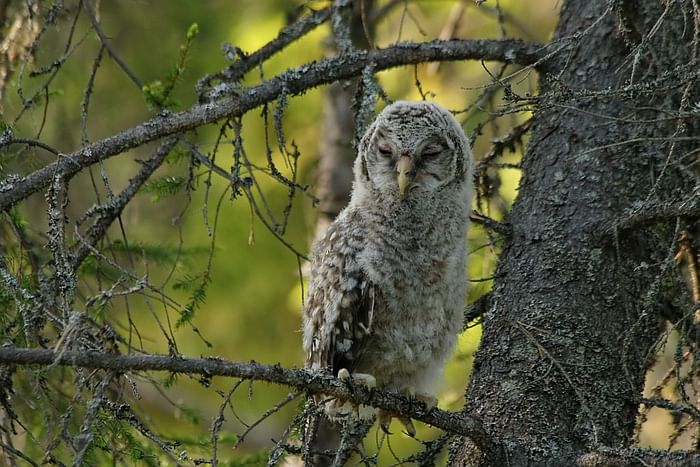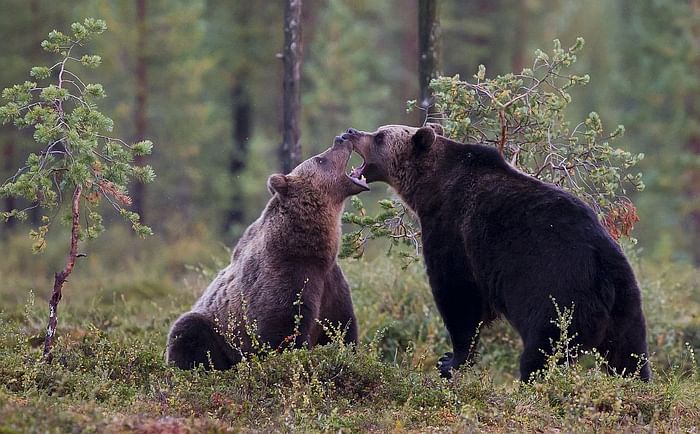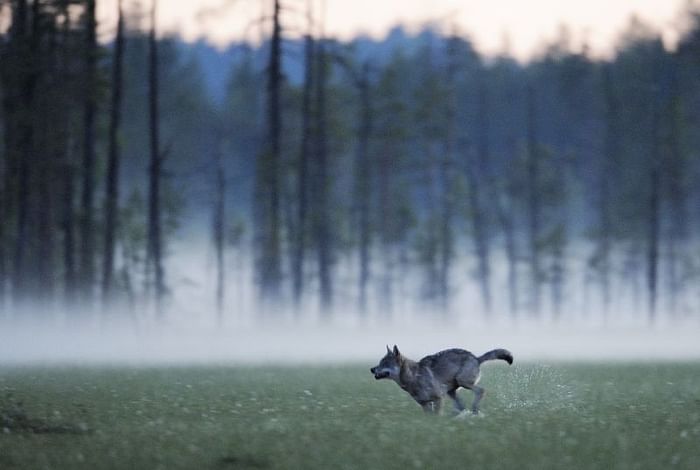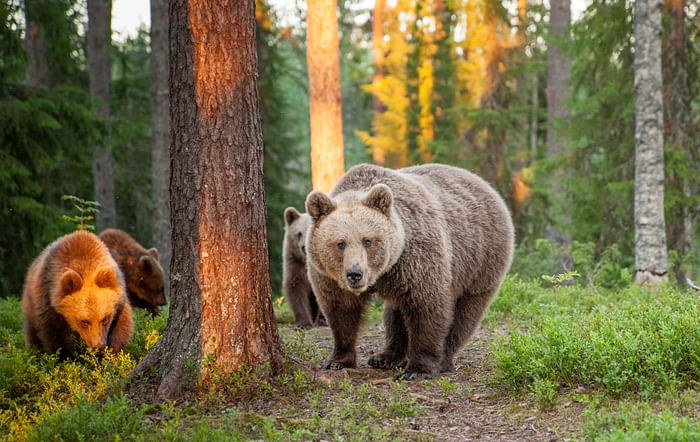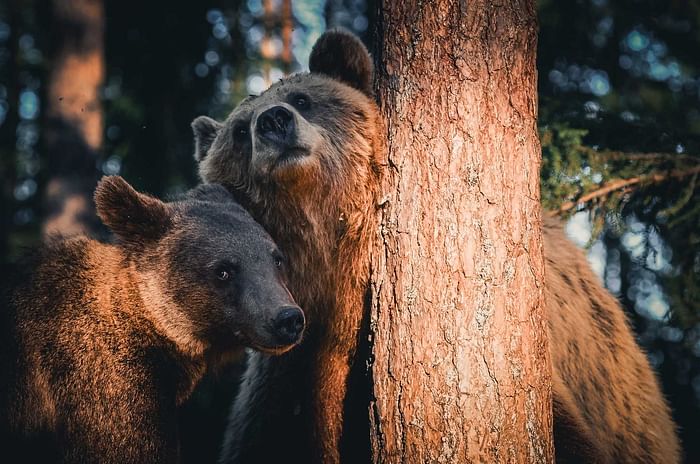 Good to know
No meeting with the tour operator is organized. 
Tour documents will be sent by email prior to the departure. 
The best airport to arrive is Joensuu (distance to the first accommodation is approx. 85 km) or optionally Kuopio (185 km).  The best airports for the homebound flight are Kajaani airport (170 km from the last accommodation) or Kuusamo (135 km). All above mentioned airports are serviced by Finnair through Helsinki. Flights are not included in the tour price.
A car hire is recommended to move between places. Transfers can be organized on request.  
Please note that on day 1 you have to arrive at the first lodge by 2 pm to be in time for the first wilderness night. It's possible to book pre-tour accommodation in Kuopio or Joensuu if necessary due to the flight schedule.
On last day it's recommend to book the flight at 1 pm at earliest. You will return from the wilderness hide by breakfast time and you also need to count about 2 hours for driving to the airport. 
To get to the wilderness hides you typically take a short car transfer and then walk 0,5-1,5 km. Hides are wooden hides typically with seats for 4-12 persons (private hides available with supplement). They are equipped with dry toilet and bunk beds. Nights are spent in the hide watching and photographing animals. You will most probably share the hide with other persons. Return to the base camp in the morning. 
Please note that is not allowed to smoke or drink alcohol in the hides. 
On day time you have a room available at the base camp (room for day 1 with supplement). Availability of single rooms is limited. 
Payment:
Deposit: 15 % of total amount will be charged at the time of booking.
Full payment: Due 14 days before the departure. The invoice for full payment will be sent by email.  
It is essential that a passenger is covered by adequate travel insurance.
Ask for more information
Upitrek
Book now
Self-drive wildlife adventure
Price / person starting from
1265 €