Self Drive and Fishing package
Kuhmo is situated in Wild Taiga area, so from here you'll find a lot of lakes, rapids and forests. Kuhmo has called "the hundred rapids of city". For example Pajakkakoski rapids situated only 800 meters from Hotel Kainuu and there is a stone pier, built for the dargging og tar boats, along the whole length of the northern bank.
Programme information
Season
June - 2th September
Location:
Hotel Kainuu
Duration:
three nights, four days
Person
minimum 2 persons
Price
440€ / person in twin room
490€ / person in single room
540€ / person in double Superior room with sauna
590€ / person in single superior room with sauna
Price including
3 night Accommodation in chosen room type with breakfast and daily sauna in the evening.
Meeting with a local guide in first day,
Fishing permits on the rapids,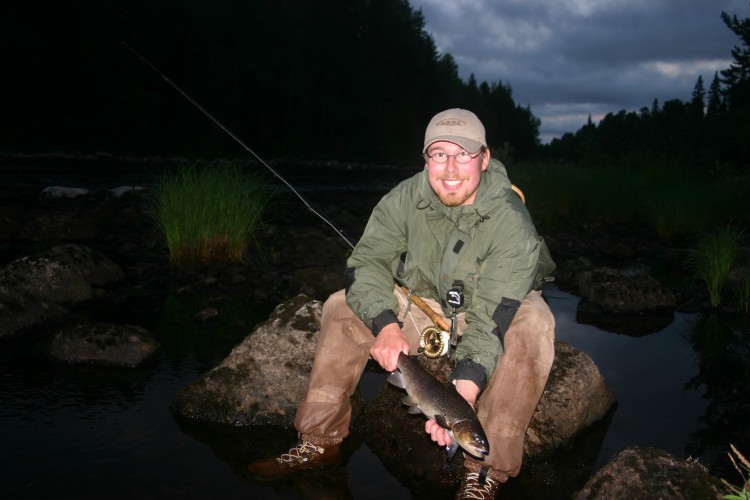 Price / person
starting from
210 €
Programme description
Kuhmo and whole Kainuu area is easy to reach by using one's own car. Distance for Helsinki city is 595 kilometres.
In first day you'll meet a local guide, who tell you information about places where you are going to fishing.
Detailed programme
Day 1
Arrival and accommodation. Coffee break (one and half hours) with guide, when guide tell about rapids and lakes of Kuhmo.
Finnish state fishing licence (extra charge)
Departure to the Pajakkakoski rapids. Only 800 meters from hotel.
Day 2
Breakfast.
Fishing Pajakka rapids  and Saarikoski rapids with your own.
Day 3
Hotel breakfast.
Departure to the Lentuankoski rapids, Distance 14 km from hotel.
The rapids greater Lentuankoski (300 m) and lesser Lentuankoski (400 m). Easy to go by car.
Day 3
Hotel breakfast.
Today you decide yourself where you'll fishing. Of cource, we help you find place if you like.
(Fishing permits not include)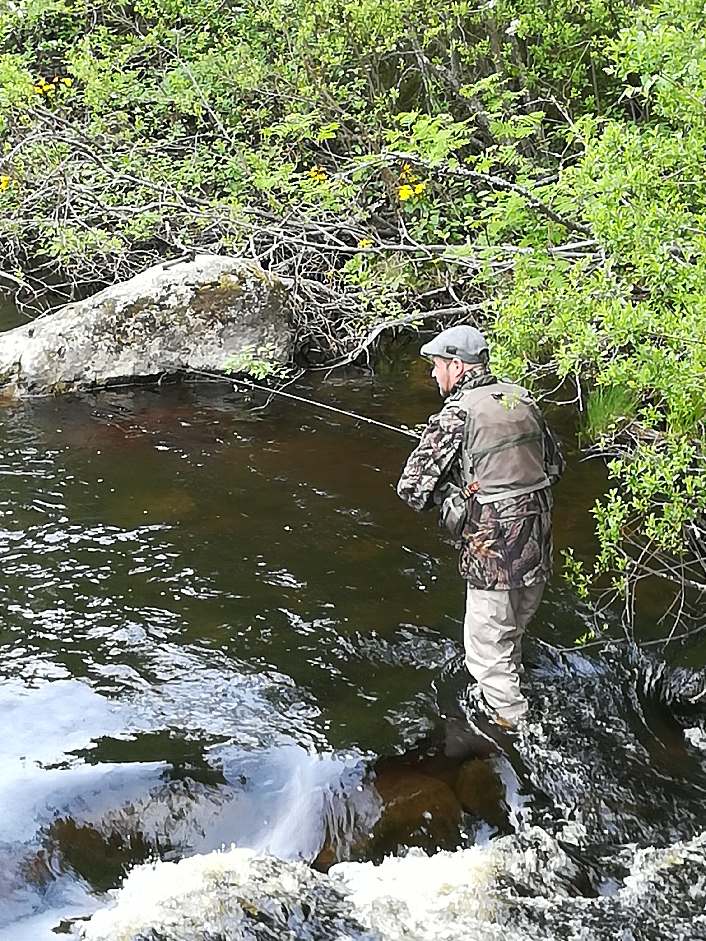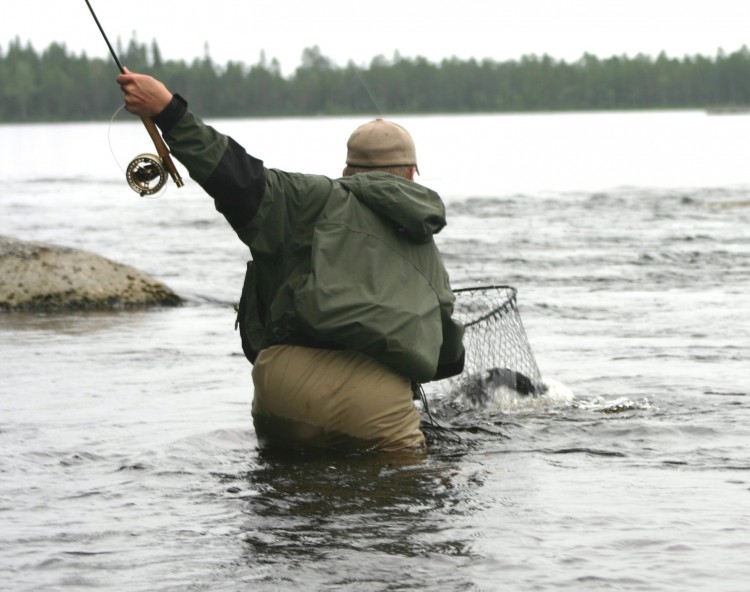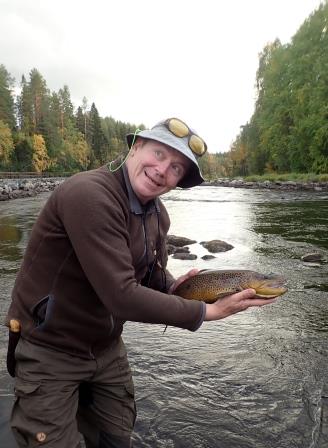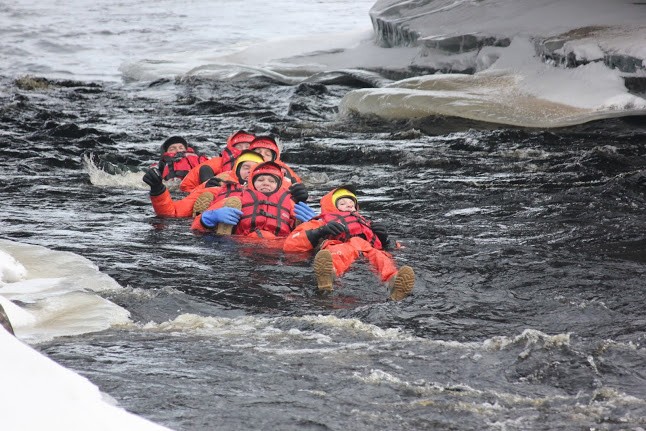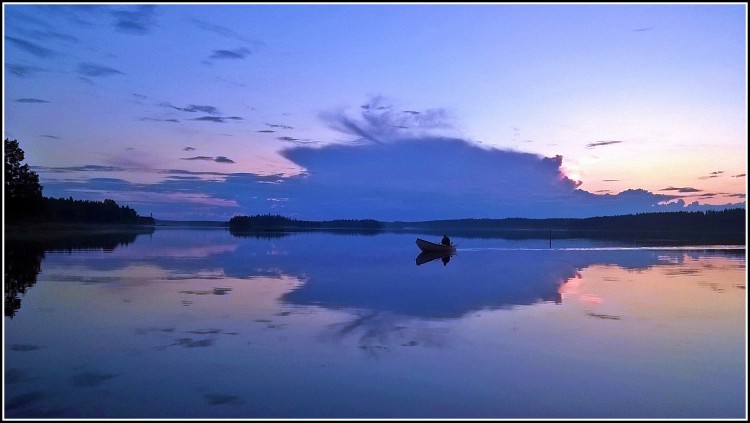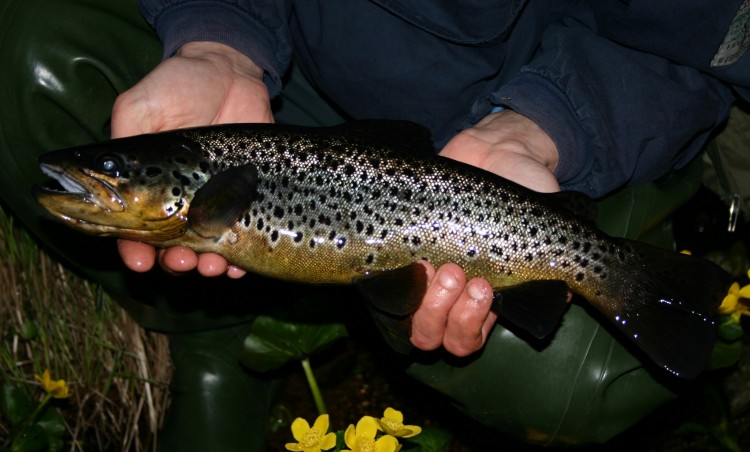 Good to know
The client should have suitable clothing of his own for outdoor activities.
Extra  night in 35 €/day/person.
Optional activities:
– Extra guide 50 €/hour (1 – 6 person)
– Rapid floating in the Pajakkakoski rapids https://www.youtube.com/watch?v=OkzVlaNmqQo
– Bear watching night
– Take a way lunch -service, 8 €
– Two hours "Fly Tying" 20 €/person, including teaching and materials.
Ask for more information
Hotel Kainuu
Self Drive and Fishing package
Price / person starting from
210 €