Enjoy the brisk going and nice time together with riding icelandic horse. The ridingtour lasts for 4 hours. On the tour we take a break and enjoy the picnic lunch.
Programme description
At this 4 hours long tour we ride to the Tihisenvaara (hill) and admire the beautiful landscape. At warm summerdays we can stop at the beach where we can go to water and freshen up with horses. What an adventure!
At break we enjoy the delicious picnic lunch.
Programme information
Season:
15.5.-30.10.
Place:
Hóll Stable, Paltamo
Duration:
4 hours
Group size:
2-4 persons
Price:
100€/person
Price includes:
Guided ridingtour and picnic lunch.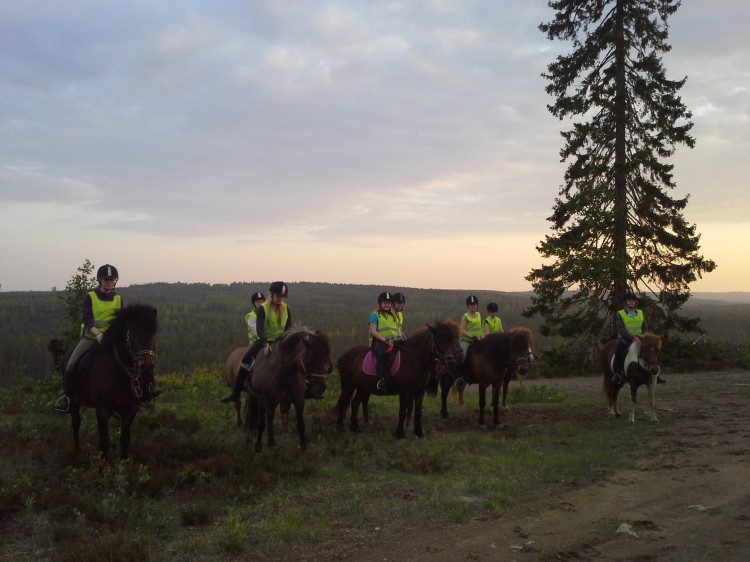 Detailed programme
The horses are ready with equipments when you arrive to the stable. Before riding we teach you the basics and how to ride safely. After that we hop to the saddle and ride towards the Tihisenvaara (hill). We take a break on the hillside and enjoy the delicious sandwiches with coffee, tea and juice. After a break we return to the stable and treat the horses.
Good to know
Please wear clothes according to the weather and use petiolate shoes. Wellies or hiking boots are good footwear for riding.
If necessary you can get helmet and balaclava, rainwear and shoes loan from stable.
Riders weight limit is 90 kg.
If child is under 12 years old we require strong riding skills.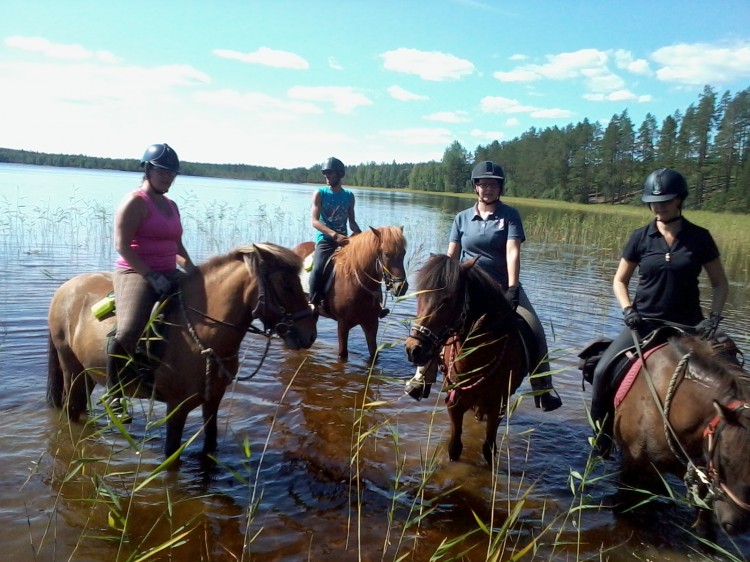 Ask for more information