Reindeer tracking
It is common to encounter reindeer wandering through the forests of Hossa National park. In this tour, which is suitable for all the family, we will walk 3 km along a nature path close to the Visitor centre. We also walk along the same paths that reindeers regularly use.
Programme information
Available:
June-September
Place:
Hossa National Park
Duration:
4 hours
Participants:
4-12
Price:
45 € child, 55 € adult
Price includes:
Guided hike, visit to the reindeer farm, soup lunch, coffee/tea/juice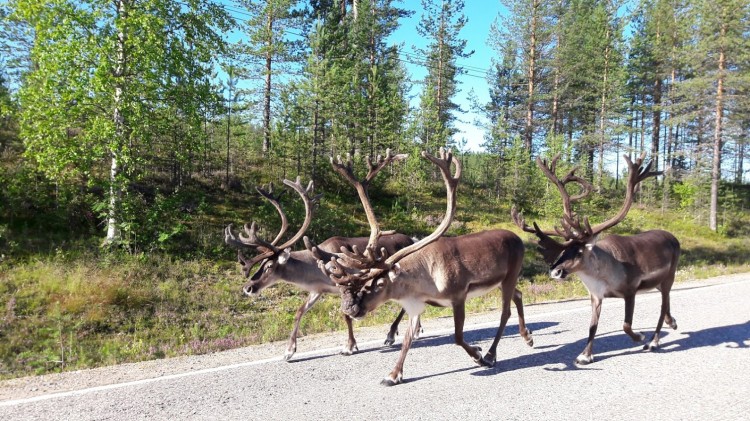 Price / person
starting from
45 €
Programme description
During the trip, stories and interesting facts about reindeers' lives are told, helping you to form a perspective from the reindeers' eyes.
In the pine woods and eskers of Hossa we explore what the reindeer eats and what other animals, birds and plants inhabit the area. How does the life of a reindeer and other animals change in the winter, when snow can be over a meter thick and it is really cold?
After an exciting tour we will head to Hossa reindeer park, where you will meet and feed some reindeers and experience what life is like in a traditional reindeer farm. We will spend some time here relaxing and enjoying a delicious hot soup and drinking coffee.
Good to know
If a transfer is needed from the Visitor center to Hossa reindeer park (4 km) it can be arranged with an additional charge.
The nature trail is easy-to-reach and suitable for children who can walk 3 km on their own or can be carried by the adults. You need good shoes, weatherproof clothes and water bottle.
Ask for more information
Joogataival
Reindeer tracking
Price / person starting from
45 €