Nature & Wildlife – guided holiday package, 7 nights
Experience the bright summer nights, wild Taiga forests, clear water and the world's cleanest air. This holiday package suits everybody who wants to be outdoors and join in activities with small groups, such as hiking, canoeing and biking. For wildlife lovers we offer bear-watching at the Russian border. Return after an active day to comfortable accommodation and enjoy local food in our restaurant.
Programme information
Season:
weeks 23 - 32 / 2021
Place:
Saija Lodge, Saijantie 8, 93400 Taivalkoski
Duration:
7 nights
Persons:
min. 2 persons
Price:
969 €/person
Price includes:
7 nights in an apartment with own sauna, full board during the whole week, guided tours mentioned in the program, experienced English speaking guide, all necessary equipment, free use of fishing rods/canoes/bikes/SUP Boards to explore surroundings on your own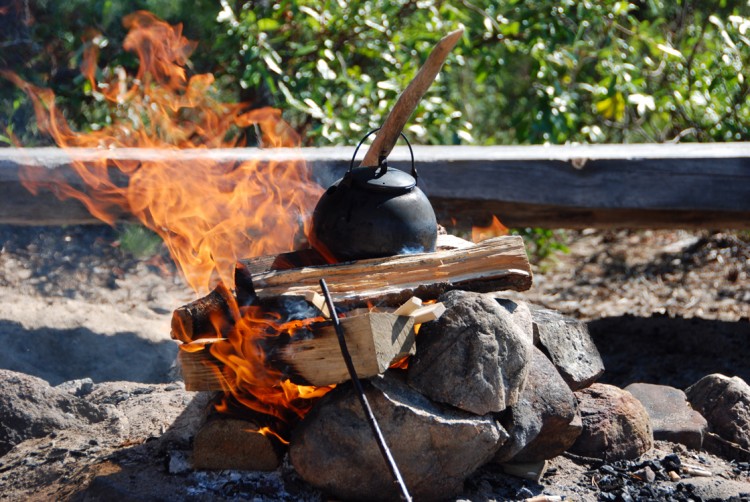 Price / person
starting from
969 €
Detailed programme
Day 1: Day of arrival (Sunday)
On arrival, Saija's famous Finnish homemade food will be served to you.
Day 2: Introduction & Hiking (duration of programme: 5-6 hours)
Today you receive more information about the coming week. We show you around the lodge and give you instructions on how to use the sports equipment. We start hiking from Saija's yard along the Simosenpolku path, which leads through forest and moorland. You'll learn about the flora and fauna of the area. While the guide prepares a typical Finnish outdoor lunch round a camp fire, you have the chance to try your luck at fi shing in the river.
Day 3: Easy rapids – canoeing tour (5-6 hours)
This tour suits also beginners. A slightly more demanding canoeing trip leaving from the shore of Saija. We first paddle on quiet water of Lake Jokijärvi before we reach the wilker part of river Iijoki. Alond the way you get the chance to conquer a few rapids of the first and second category. We have lunch round the campfire. We leave the river at Hepokangas and return by car to Saija.
Day 4: Free day & Sauna
Additional activities can be booked from our guided tours list.
In the late afternoon, your guide tells you about the special health benefits of the trees and various northern plants, while having a short walk in the surroundings. We collect herbs and plants for our visit to the smoke sauna and prepare a footbath. After that we are ready for an invigorating experience in the traditional Finnish smoke-sauna.
Day 5: Biking in the National Park Hossa (7-8 hours)
Transfer (about 1 hour) to the Hossa National Park, where we start our ride enjoying the beautiful Finnish nature of vast forests and beautiful lakes. This ride mainly follows gravel roads and paths for about 4-5 hours. The guide will prepare a traditional Finnish outdoor lunch round a camp fire.
Day 6-7: Free day.
Additional activities can be booked from our guided tours list.
For this program we suggest to hire a rental car at the airport Kuusamo or Oulu.
Day 8: Day of departure
PLEASE NOTICE: The order of the activities in the weekly program may be changed.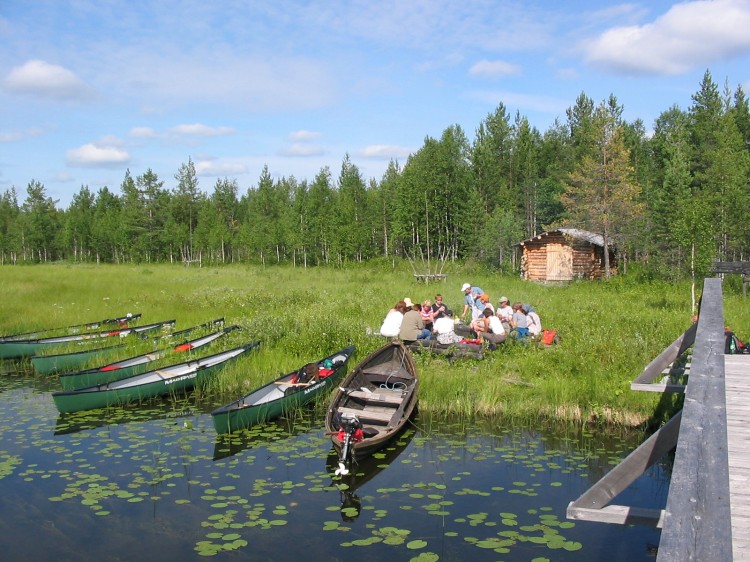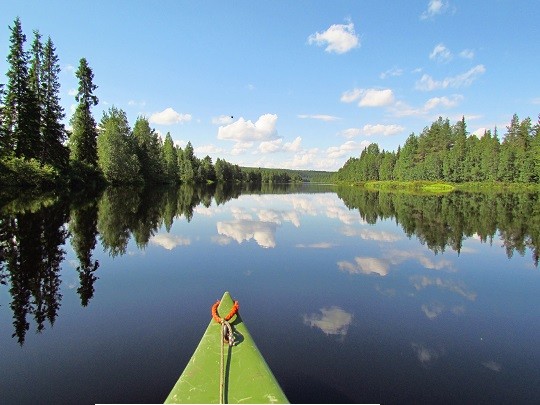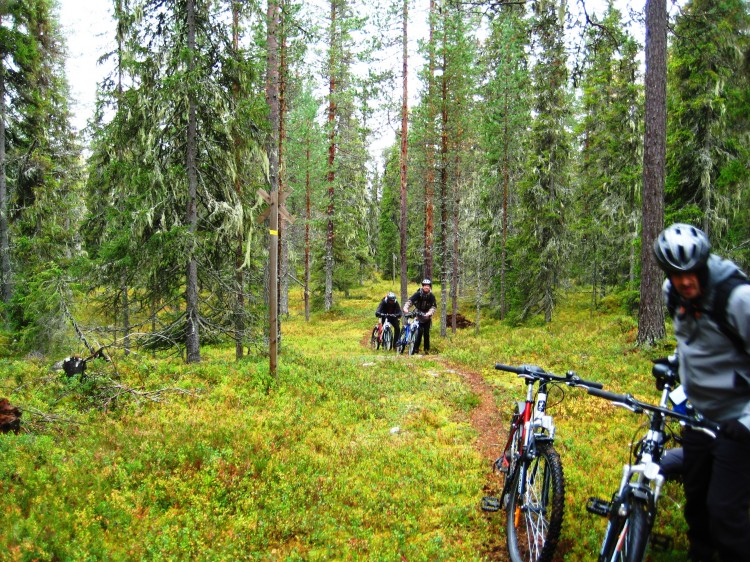 Good to know
Group size minimum 2 persons.
Ask for more information
Saija Lodge
Nature & Wildlife – guided holiday package, 7 nights
Price / person starting from
969 €