Meet the real Santa Claus in his cottage just in time before Christmas, enjoy the silent power of the huskies as they pull your sled through the backwoods and hop on to a sled pulled by a reindeer to experience Santa's way of transportation! And just enjoy the winter wonderland!
Programme description
Come and join us for an unforgettable week in Hossa National Park, Northern Finland, where you can experience the magic of winter and Christmas in a peaceful and authentic environment!
You get to meet the real Santa Claus, drive a sled pulled by huskies and also try out reindeer sledding.
You and your family will spend 5 nights in a log cabin, located in our holiday village, outside all hustle and bustle that often comes with Christmas. The programme is for maximum two families, so there is no queueing involved and experiences will be hassle free and relaxed.
Programme information
When?
Dec 7th to 12th 2020
Dec 14th to 19th 2020
Duration
5 nights
Where?
Camping Hossan Lumo, near Hossa National Park.
Activities are located in Hossa, Kuusamo and Taivalkoski.
Group size
Maximum 2 families with 3 to 6 members. All families have their own private cabin. Activities are done in a group.
Price
Lakeside log cabin
1010€/adult, 633€/child under 12yo

Eco log cabin
1190€/adult, 813€/child under 12yo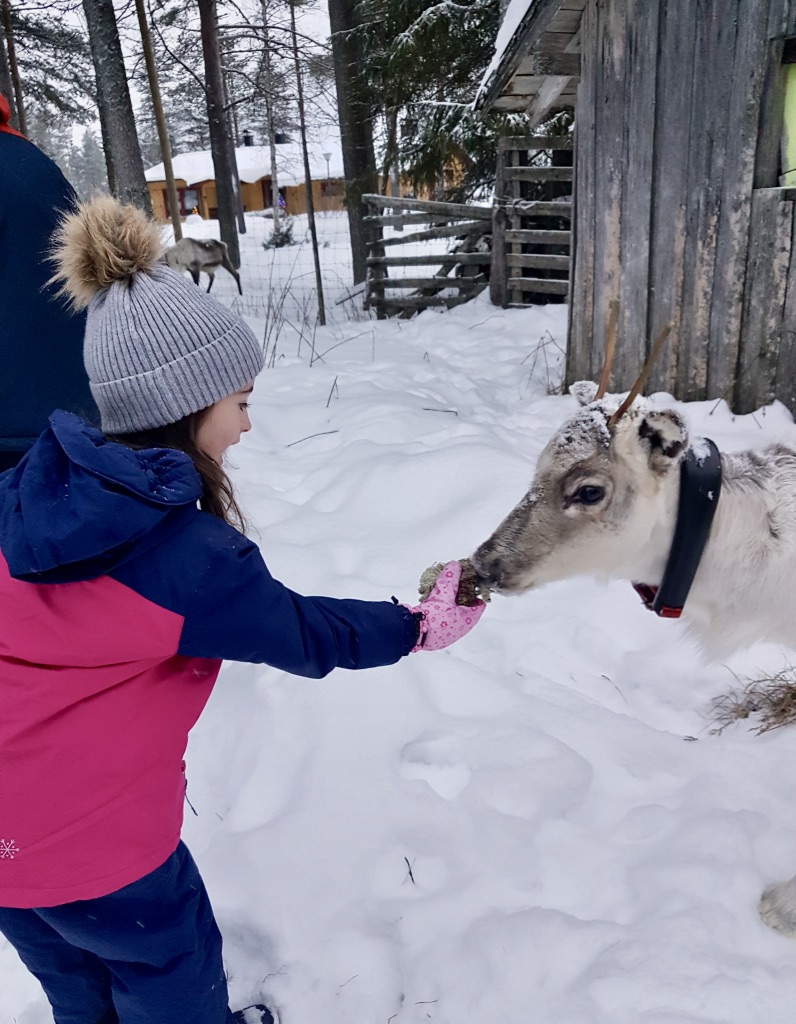 Detailed programme
Day 1: arrival
We will pick you up from Kuusamo (KAO) airport and bring you to your cabin.
Evening meal or a snack is provided in your cabin depending on arrival time. Day 2: Easy local activities
Day 2: easy local activities
Once you have enjoyed your breakfast at your cabin it's time to head outside and enjoy the snow!
After the morning activities we head to the local reindeer farm to learn about the reindeer herding culture, hop on to a reindeer sled and feed Santa's little helpers.
Lunch at the reindeer farm
Evening sauna experience in our lakeside saunas. Let your mind and body relax.
Day 3: Santa!
After breakfast we will drive you to a remote village about 1,5 hours away, where we will visit Santa Claus in his cottage. During this 3h visit you get to do tobogganing with the elves, hear stories from Santa and bake his favourite cookies with him!
We will have a light snack at the Santa's cottage and after the visit we drive to the skiing resort Ruka to enjoy some wood-fired pizza.
Arrival back to your cabin where you can relax for the rest of the evening. Maybe Santa has given you some assignments as well?
Day 4: Husky sledding
After breakfast is time to hop in the van again and we will head to a small village of Metsäkylä (Forest Village) to meet the huskies!
After a brief lesson on Mushing you will be assigned to your sled (2 persons/sled) and off you go on a 10km long track through backwoods. This trip is made for beginners and you have a guide with you.
After having a light lunch at the husky farm it's time to head back to Hossa.
Dinner at your cabin
Day 5: Relax and enjoy!
You can spend today as you please. Would you like a second trip to the reindeer farm or maybe try out some snow shoeing or Fat biking*? Or go for a quiet walk or build a snow man? Enjoy some quiet time with your family? (*additional cost)
Lunch and dinner at your cabin
Day 6: Departure
 After breakfast it's time to say good bye to Hossa
 Transfer back to Kuusamo airport
*Please note that the order of activities might change due to weather*
Good to know
What's included?
transportations between Hossan Lumo and Kuusamo airport + all other transportation to and from activities
staying in a private log cabin
all activities listed in itinerary
daily breakfast, lunch and dinner. Breakfast is self-catered, we provide breakfast ingredients to yourcabin.
What's excluded?
Flights or other transportation from your home to Kuusamo airport
Be prepared for changing conditions in weather. Temperatures in December may vary between 0 and -30°C so warm clothing and thermal layers are needed for outdoor activities.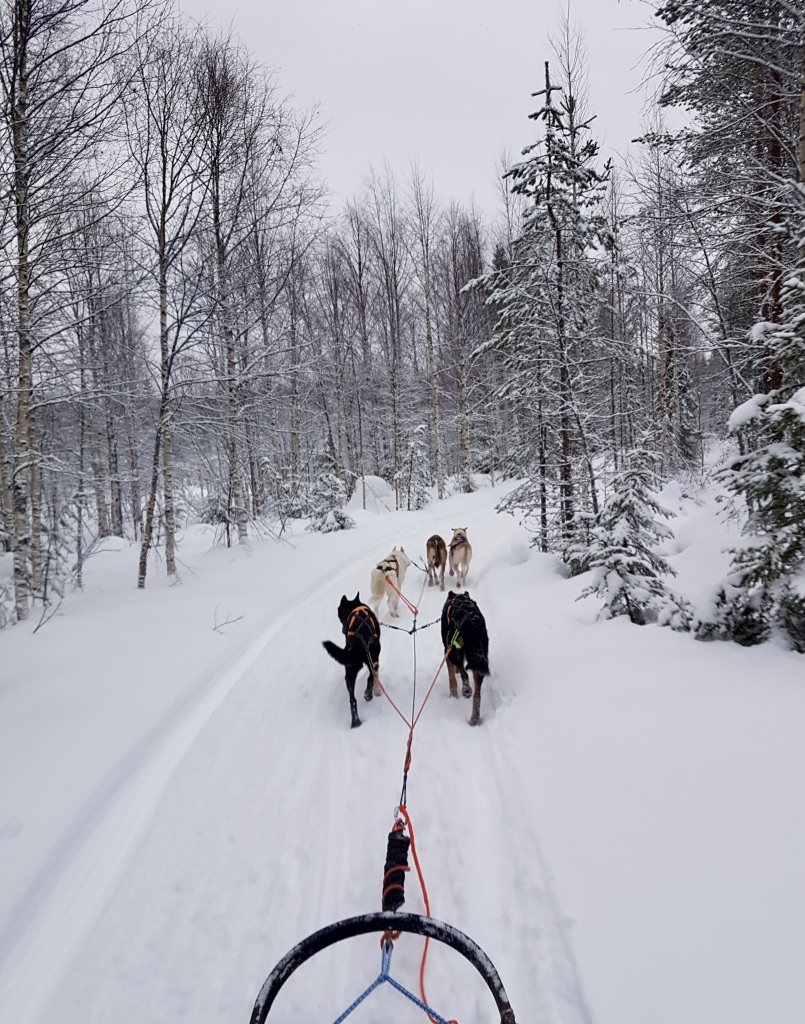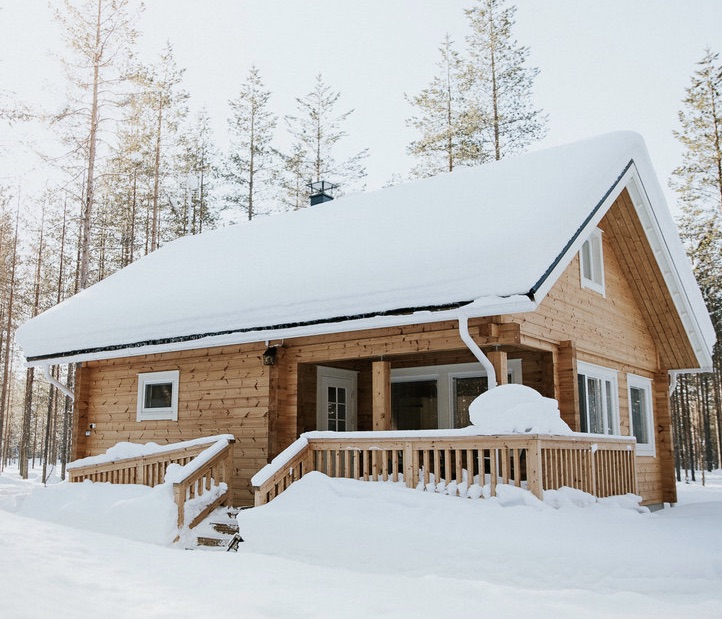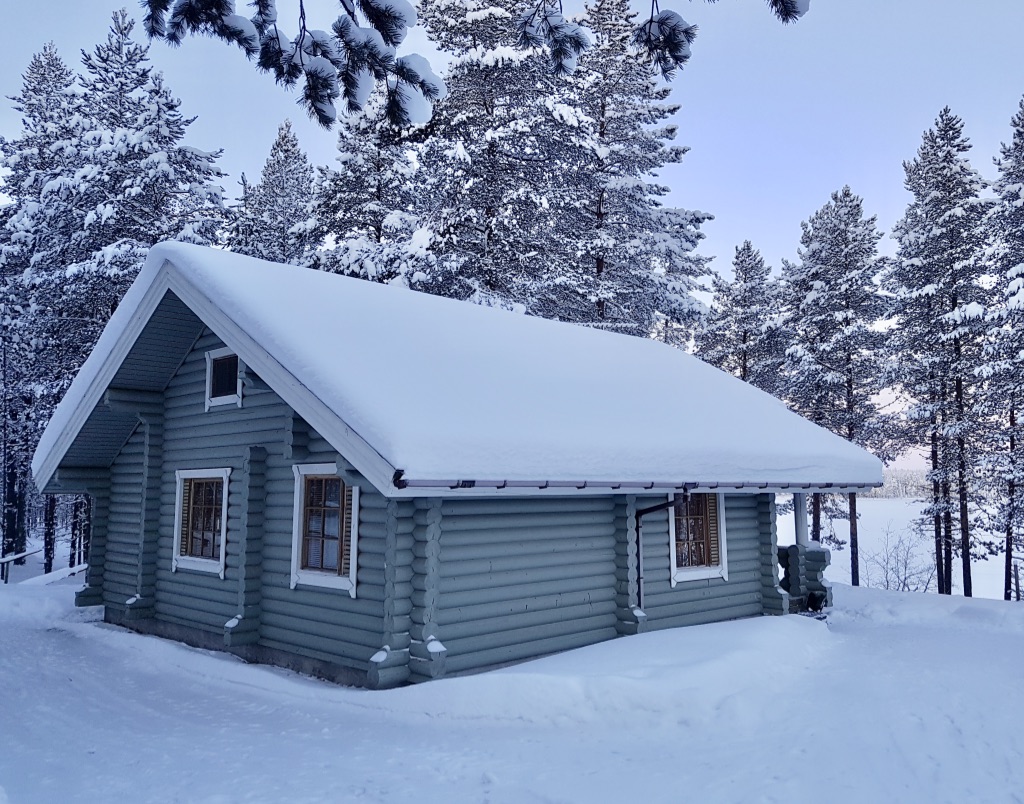 Ask for more information