Wildlife safari in Finland to observe and photography the european elk ( alces alces) organise by Taiga Spirit, nature and wildlife experiences. During the 2-3 h safari, we will look for the largest of the deer family in Europe, the Elk ( Moose ) , at dawn or dusk. The Elk is an impressive mammal and sound of them in the dusk creates a special atmosphere. Season : from May to end of September ( except 20 to 27.8)
Programme description
ELK ( Moose, alces alces ) safari with Taiga Spirit at Lentiira
The Wild Taiga region in Kainuu, North Eastern region of Finland, invites nature enthusiasts and nature photographers to the evergreen taiga forests to look for the European Elk (Alces alces), the largest member of the deer family found throughout Europe.
Europe's biggest mammal is extremely well adapted to the northern snowy areas, as its hair is hollow and thus insulates against the extreme cold. With the help of its long legs the Elk is able to walk in the snow, swamps and bush.
The best season for watching elks with the autumnal array of striking colour (ruska) is just starting through to the end of September.
On the tour you might also see the rare Wild Forest Reindeer or caribou ( Rangifer Tarandus Fennicus ), the wild cousin of the semi-domestic reindeer " Santa's Rudolf".
September offers the best photographing opportunities with the mating season and the striking autumn colours. During summer 2016, we have observed on safari from 0 up to 6 elks about 78 % sucess. During safari have been seen great grey owl, ural owl, short eared owl, artic hares, fox, Finnish caribou, even sometime wold, wolverine,…
Programme information
Season : May to September ( except 20 to 27.8 )
Place: Lentiira
Duration : 2-3h
You take at dawn or dusk a 2-3 hours guided safari to meet this impressive mammal - the sound of them in the dusk create a special atmosphere.
Inclus:Transport during safari, guide and snack
Non included: transfert from Kuhmo, Vartius.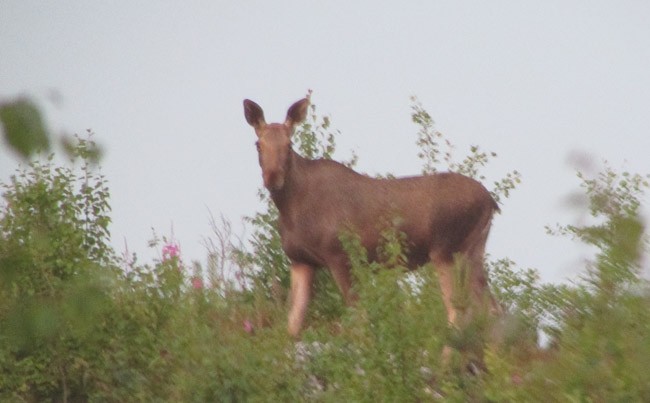 Good to know
Accommodation in B&B is possible at Lentiira. Safari start from Lentiira or by agreement from other place.
Warm and outdoors clothes ( dark colors), waterproof shoes, mosquito repellent,
extra cost : transport from Kuhmo + 20 €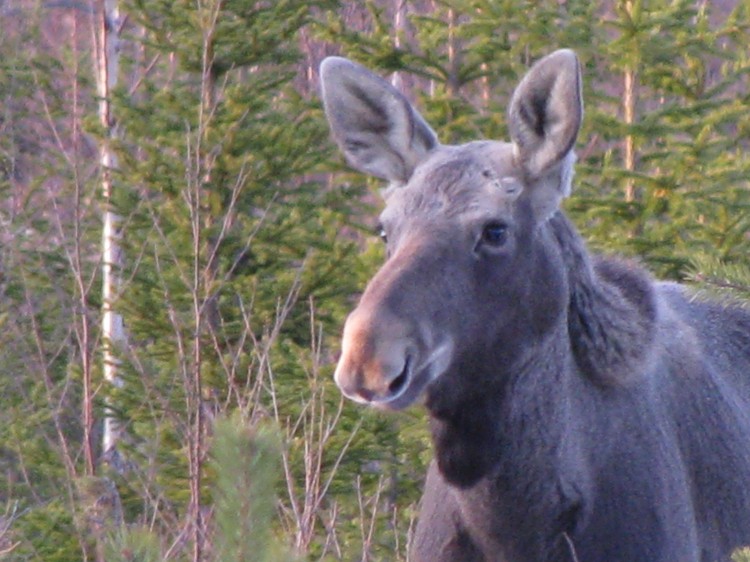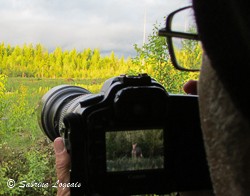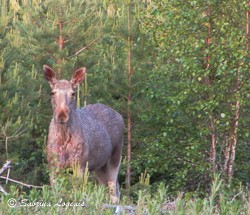 Ask for more information