Dip into the Pure Finnish Nature in Hossa National Park
Disconnect from the rush of everyday life. Pause to breathe the cleanest air in Europe and reconnect with yourself whilst experiencing the ambiance of the north. This dip into the Finnish nature will give all your senses the gift of wellbeing.
Programme information
Season:
August-September
Place:
Hossa National Park, Finland
Duration:
3 days, 3 nights
Persons:
4-8
Price:
740 euros
Difficulty:
Easy
Included in the price:
*Transfers from and to the airport and in Hossa *Accommodation in shared double rooms *3 x Breakfast, 3 x lunch, 3 x dinner *English speaking guide *Boat trip to the Canyon lake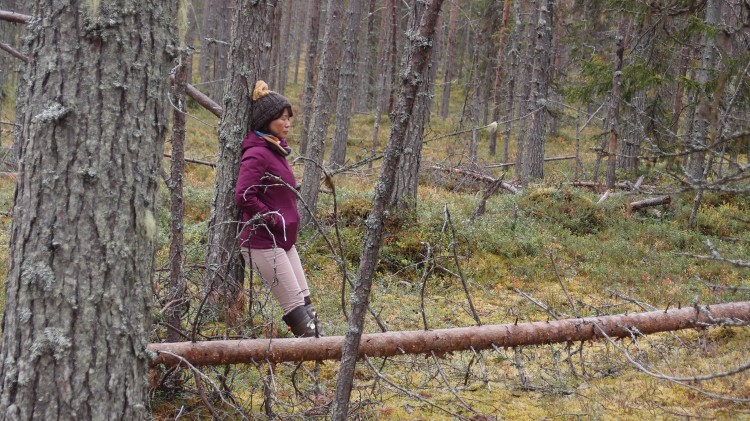 Price / person
starting from
740 €
Programme description
Best of the Finnish nature: clean air, silence and forest's gifts. This guided 3-day autumn dive into Hossa National park and surroundings will leave you feeling calm and lifted.
The ancient forests of Hossa will let you touch, feel, taste, see and hear all the treasures of the Finnish wilderness. Pick berries, bathe in traditional smoke sauna and dip into a crystal clear lake – if you're up for it!
In a guaranteed small group (4-8 persons) your guide Saija Taivalmäki will gently lead you to the wonders of the wild Finnish taiga in the latest addition to the vast Finnish family of national parks. Activities like hiking and canoeing let you be surrounded by the never ending wilderness. On our trips Saija will tell you stories going even 8000 years back in time, when our ancestors first inhabited the area. Yoga, sauna yoga and forest yoga will rebalance both body and mind after the day's activities.
When the nature permits, we can admire stars and be amazed by the northern lights on the sky. Breathe in the spectacular autumn colour palette of our surroundings and watch a pack of reindeers pass by.
"The atmosphere on our trip to Hossa was amazing and emotional!" Masami Kanari, Japan
"I enjoyed finnish nature totally." Miki Aoki, Japan
"This tour has very much succeeded because we had a wonderful guide, Saija! She led us sometimes in ancient times, spiritual world and in silence." Yukie Tonuma, Japan
Detailed programme
Day 1 – Welcome day
Arriving in Kuusamo airport. Your guide Saija will pick you up and welcome you to Northern Finland. We'll have a vegetarian lunch spiced up with Finnish wild herbs before heading to Hossa by a charter bus (approx. 1h).
After settling into our accommodation in Rajakartano, we'll take a short introductory hike. Later in the evening we'll enjoy a welcoming dinner in the Hossa reindeer park accompanied by an open fire and shaman drum, which will lead you to stories about the history of the Hossa area.
Day 2
After having classical Finnish delicacies for breakfast, we'll head off to the Hossa National Park. Together we'll hike to the mysterious Värikallio rock paintings which are over 4000 years old. On the trail, Saija will tell you stories of the ancient times and the way people use to live in connection with nature. We'll stop for a session of yoga in the forest and eat a traditional picnic lunch by open fire in the nature. On the way you can stop your thirst just by drinking from the refreshing and crystal clear natural spring!
Later in the day we'll get to know the Finnish sauna by a gentle sauna yoga exercise after which you can continue to bathe freely. The smoked fish dinner will be completed with pancakes by the fire – the Finnish style, of course.
Day 3
We'll start the day with an invigorating morning yoga. During a short hike in the national park area we have the opportunity to pick berries and mushrooms, which we'll use as our lunch ingredients.
After lunch you can simply sit back and relax. Or, if you'd rather try rowing, canoeing, fishing or mountain biking, all can be found near to our lodging in Rajakartano.
In the evening we'll dip deeper into the Finnish sauna tradition by a guided sauna evening.
You'll have the possibility to experience the old-world smoke sauna, dip into the hot outdoor bath and the rather cooling natural lake under the darkening skies.
Our final evening together will be topped off with delicious dinner.
Day 4
After breakfast we'll head back to the Kuusamo airport. On our way we'll stop for a boat tour in the impressive Julma Ölkky which is Finland´s biggest canyon lake. In Kuusamo you'll have the chance to shop for Finnish souvenirs before arriving at the airport.
Photo credits: Suomussalmen kunta/Hannu Huttu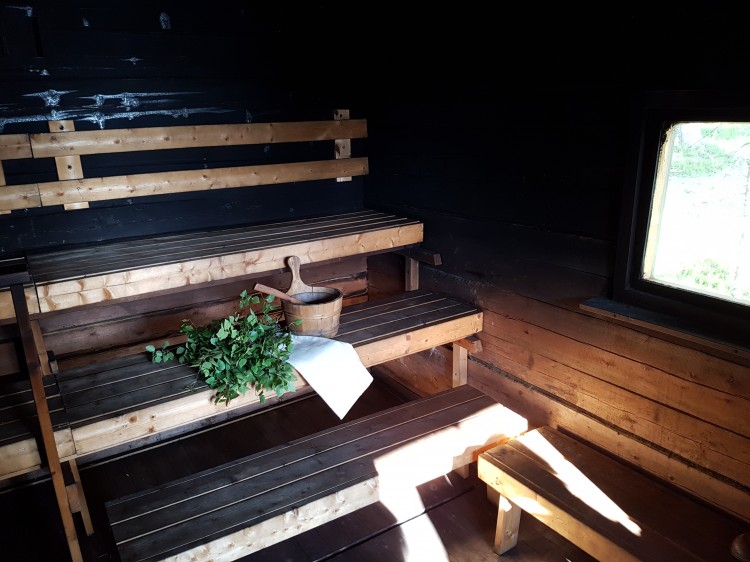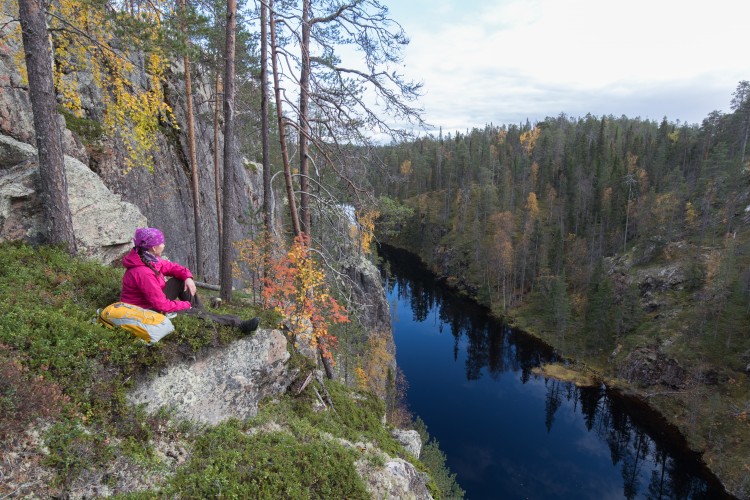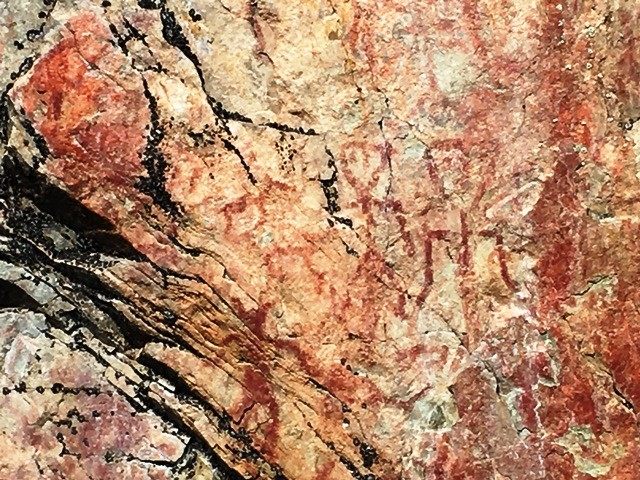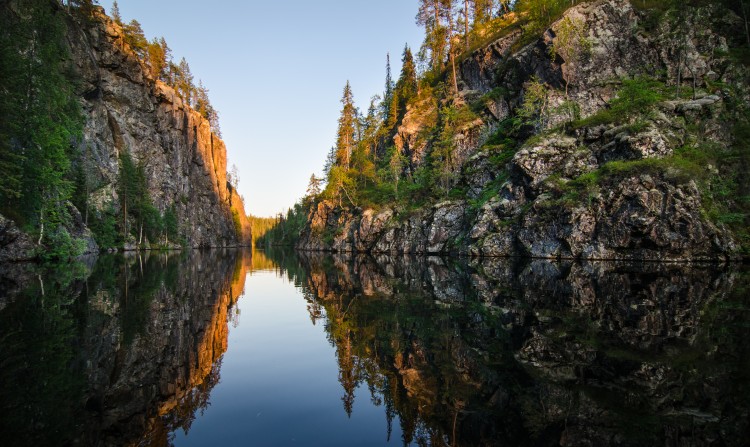 Good to know
Bring your own outdoor clothes and good hiking shoes. At extra cost: extra night in Hossa, rental of mountain bikes, fatbikes or kayaks, traditional peat treatments and massage, fishing guide, visit or overnight stay in other National parks close: Riisitunturi, Syöte or Oulanka. Recommendations can be provided.
Ask for more information
Joogataival
Dip into the Pure Finnish Nature in Hossa National Park
Price / person starting from
740 €