Lentiira Holiday Village accommodates visitors in nine comfy cottages for 2-7 persons facing the Lake Lentiira. In addition accommodation and traditional smoke sauna, we provide versatile selection of activities and equipment rental.
Programme description
The cottages vary in size and tariff starting from 95e/cottage/night. Knowing the number of nights and number of occupants you can easily check the availability and prices at Lentiira Holiday Village website. Pets are allowed in some of our cottages.
Lokki isour biggest holiday cottage with a terrace for 2-7 persons. Combined kitchen and living room, two bedrooms with two beds each, and bathroom with shower downstairs. Upstaris there is a spacious sleeping niche for three persons. Size is 64 m² downstaris + 22 m² upstairs. Lokki suits especially groups and bigger families.
Joutsen, Hanhi, Kuovi and Haapana are our most popular cottage type for 2-5 persons. Downstairs there is a small kitchen, fireplace, one bedroom for two persons, bathroom and shower. In the balcony there are beds for three persons. Size is comfortable 34 m² downstairs + 17 m² upstairs. Because of certain interior solutions we recommend this cottage type for winter holidays, and for people who like to spend time cooking and spending good  time in the cabin.
Tiira is a snappy holiday cottage for 2-4 persons. The single floor plan of 52m² features two bedrooms, small kitchen corner, fireplace, and, a bathroom with shower. Pets are not allowd in Tiira, so it suits people with allergies. Warm classwalled terrace and stair-free plan is appreciated by many.
Tavi, Telkkä and Sorsa are petite holiday cottages for 2-4 persons. Downstairs there is a kitchen, sleeping niche for two, and, a bathroom and shower. There are beds for two in the balcony. Size downstairs 15,5m² + balcony 7,5m². This small type works best guests who don't require too much space inside the cabin.
Programme information
Season
Summer June to October
Winter November to May
Price
From 95e/cottage/night
Services
Traditional smoke sauna
Equipment rental
Guided tours

Restaurant
Breakfast basket 12€
Breakfast buffet 16€
Other meals, ask for availability.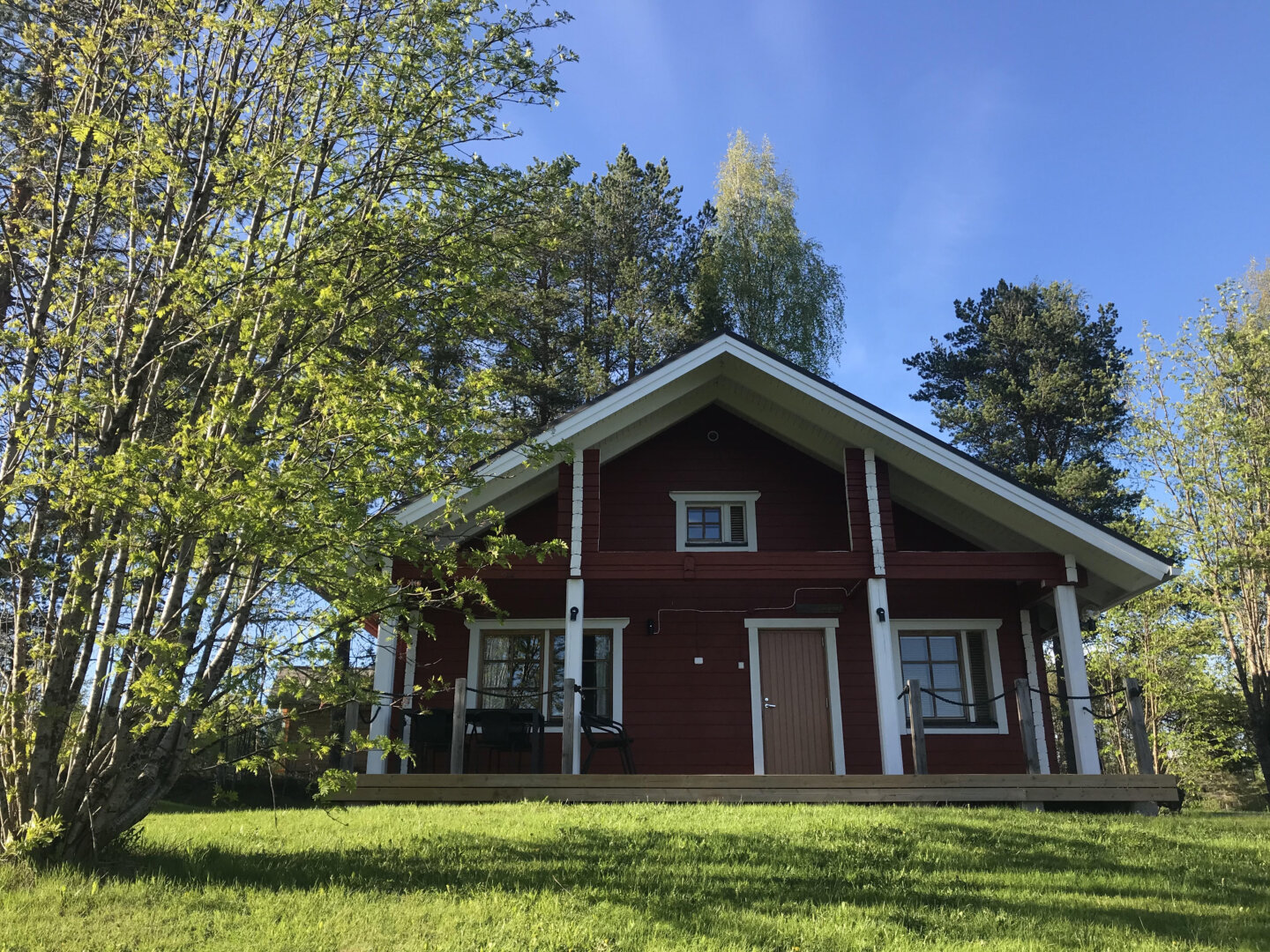 Good to know
The cottage equipment includes a stove, a fridge with freezer, electricity, running water, wc, a shower, microwave, oven, dishes, and table television, as well as quilts and pillows. If needed, You can ask for a sheet set (15€) including bed linen, bath and hand towels.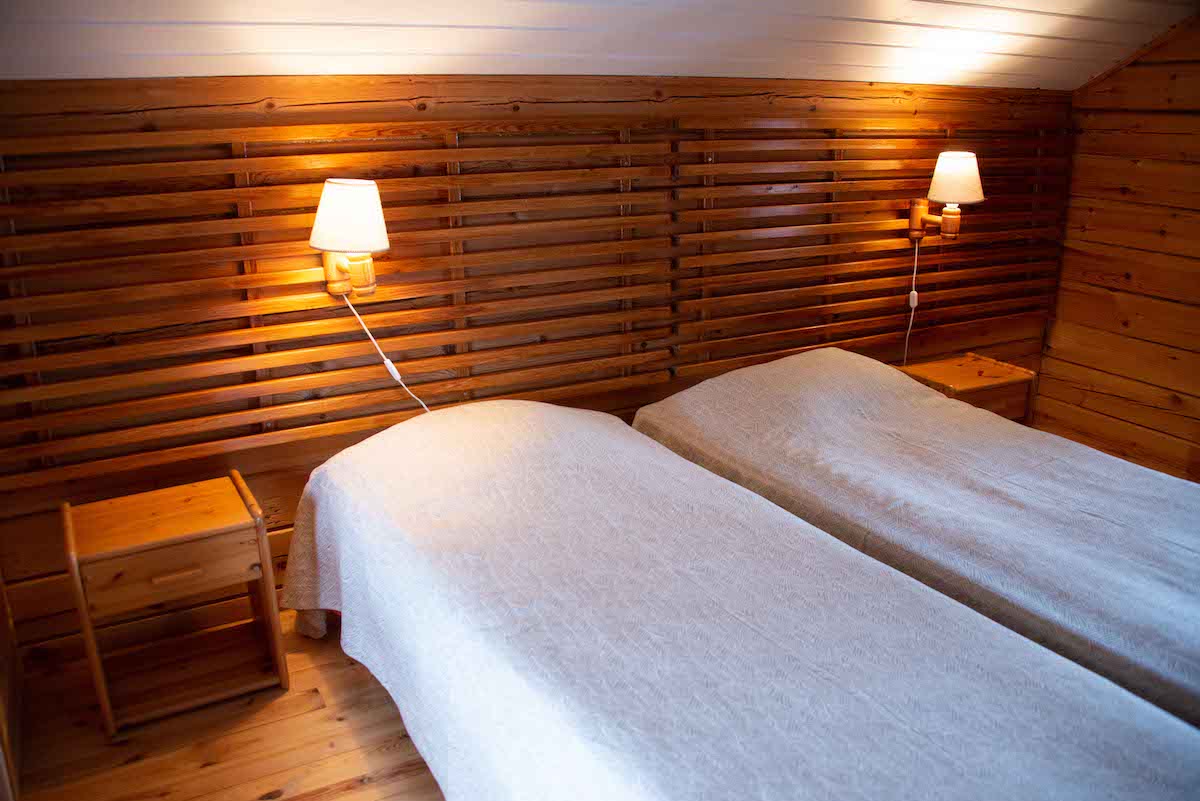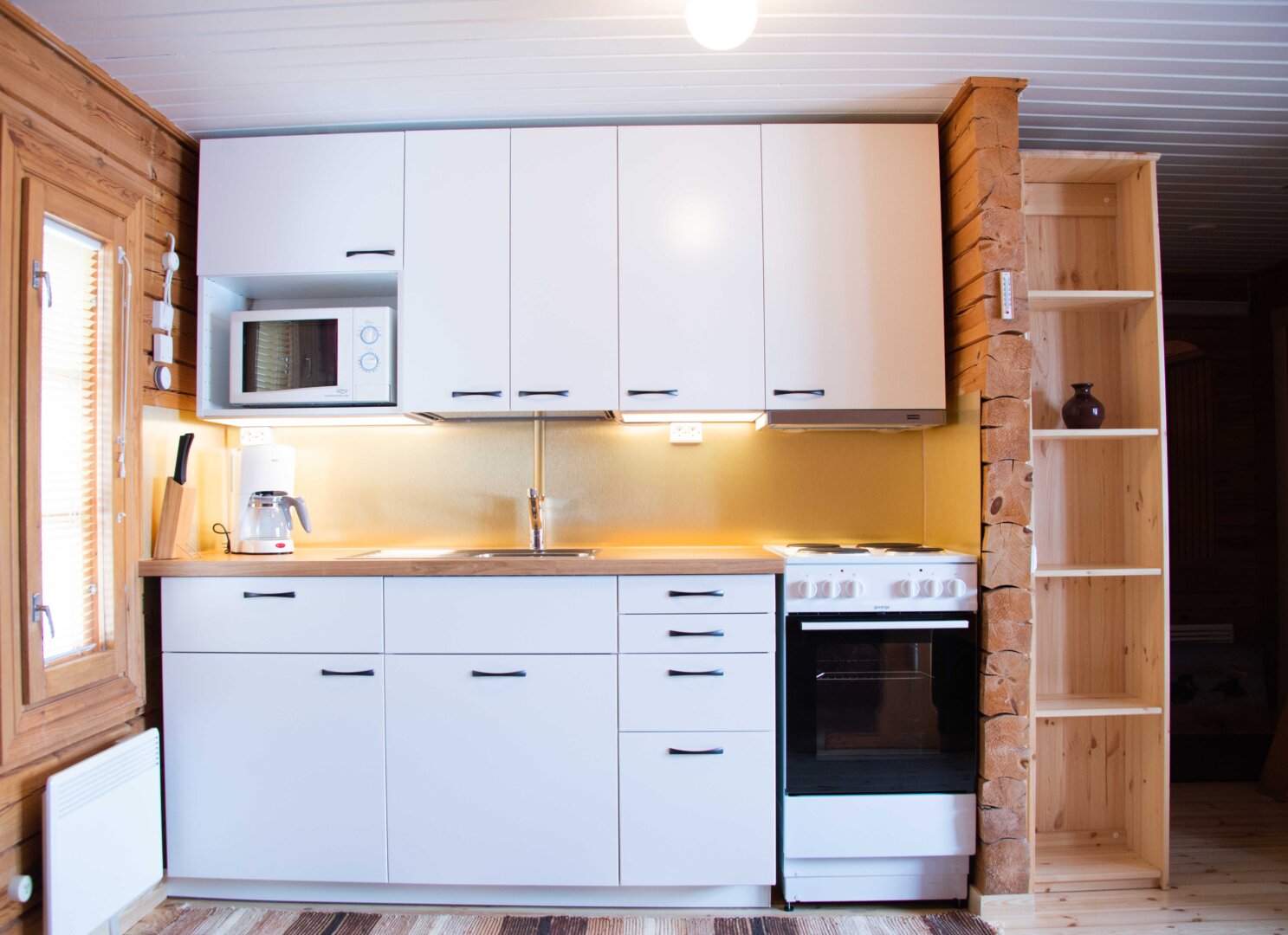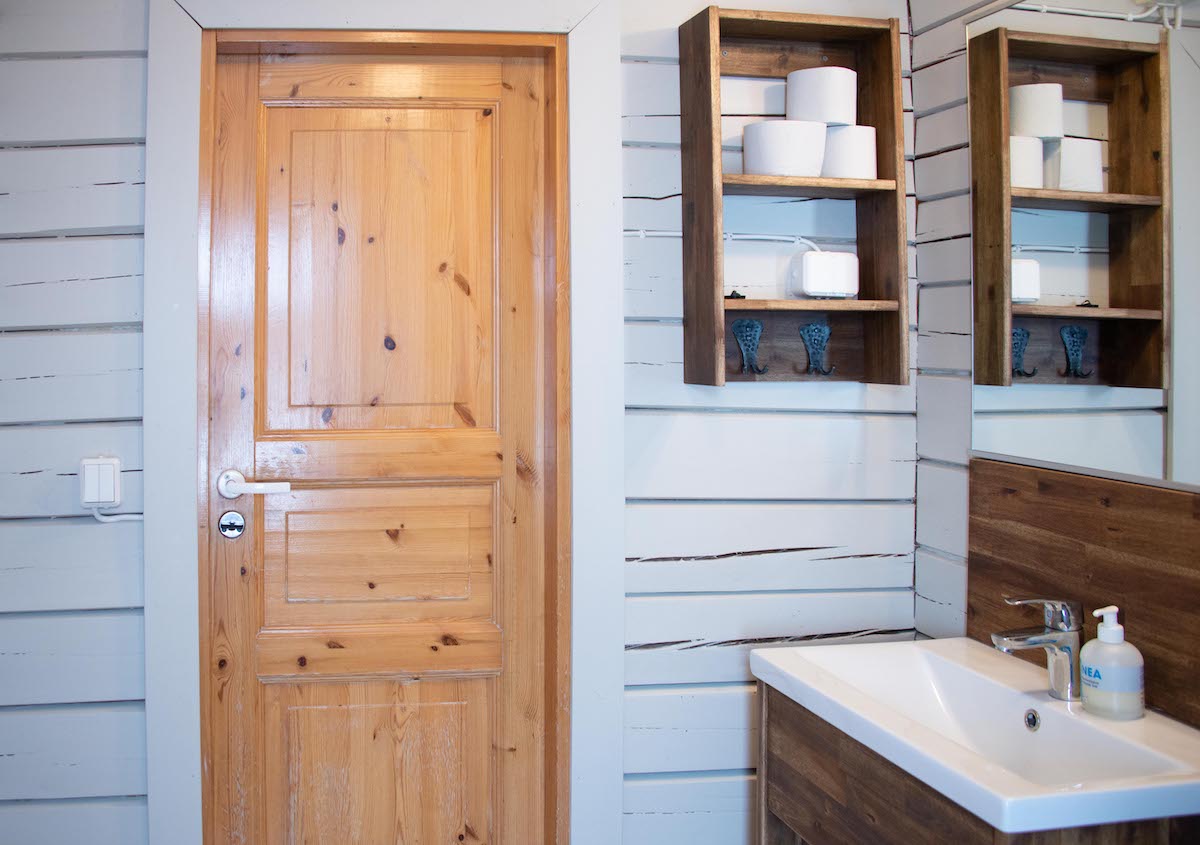 Ask for more information