Get familiar with casting and trolling pike, pirch and zander. Famed for their rugged beauty, the lakes, rivers and rapids around Lentiira village form an excellent destination for fishing all year round.
Programme description
Lake Lentiira is quite narrow and deep with long bays. The quiet riverside hides picturesque spots and true sense of absolute wilderness.
The fish native to the area are perch, pike, zander, whitefish, burbot and vendace. Fish guarantee is good, and the biggest catches are pikes of nearly 13kg.
Programme information
Price per group
250€ (1-4 persons)
Duration
2,5 hours
Including
Guidance, life vests and fishing equipment
Exluding permit
Fishing permit for Lentiira lake and river 10€/person
Available
May til October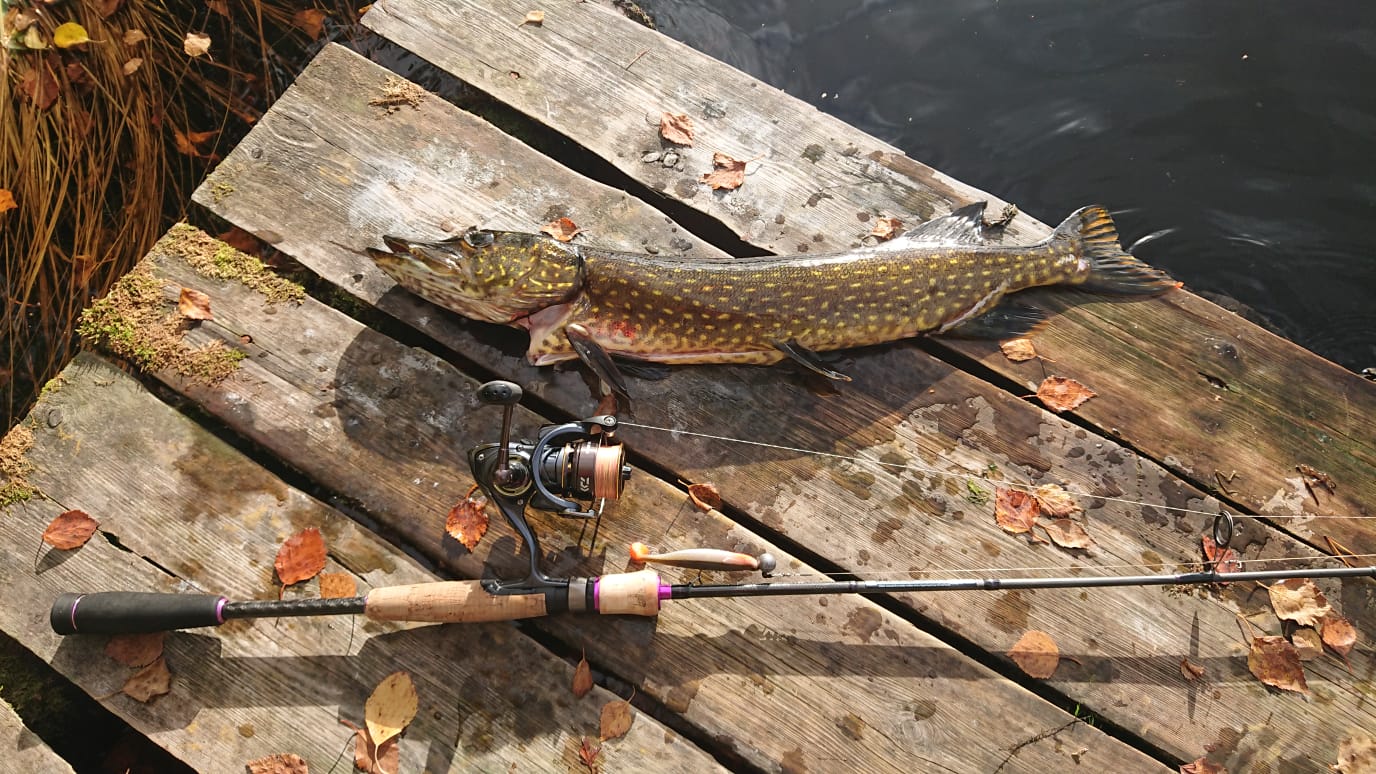 Detailed programme
During the 2,5 hour workshop your guide gives theoretical and practical instructions on the fishing methods. Departure will be at Lentiira Holiday Village dock by motor boat.
Upon request, we can also arrange coffee and snacks to be enjoyed at the bonfire.
Good to know
Bring along warm and confortable clothing suitable for the actual conditions. Weather might be surprisingly chilly on the lake. If in doubt, ask our staff for tips!
Ask for more information