Campfire Coffee and Sweet Pancakes
Niittykahvila Café's easy going atmosphere, the irresistible smell of fresh campfire coffee and pancakes and the play of the sun on your skin come together to invite you into their magical company. Time and place lose their importance. A sense of here and now pervades the air. The fragrance of wood smoke. The caress of hay around your feet. Pancakes with house marmelade or with vegetable filling or with reindeer-ham filling are great choise to fullfill your stomac's calling. Some delicious local snacks are also available. You can taste house Rowan leaf juice and other local sense of tastes. Afterwards, let's have a nap in hay barn! Our Café-Restaurant is also nominated as Tastefull Countryside -company of the year 2020 in Kainuu region.
Programme information
Available:
7.6.-26.9.2021
For groups open other times by prior arrangement.
Place:
The Silent People and Niittykahvila Café, Viitostie 547, Suomussalmi, Finland
Price:
Campfire coffee and pancakes with house marmelade 7 €/person

Groups:
We have renewed our campfire system so we can easily make pankakes for quite a big groups on short notice. Please ask our group prices!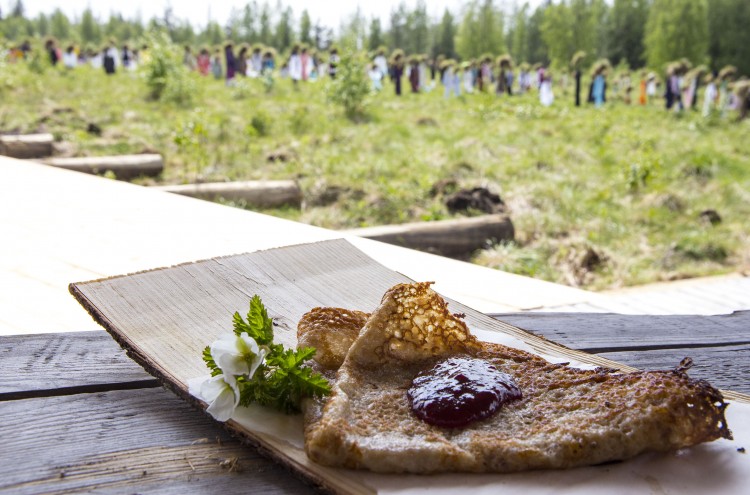 Price / person
starting from
7.00 €
Programme description
The Niitty Café is daily open in summertimes. Open other times by prior arrangement!
Opening hours summer 2021
7.6. – 20.6. 10 am – 5 pm
21.6. – 8.8.   9 am – 6 pm
9.9. – 26.9. 10 am – 5 pm
Finland – the best widllife travel country in 2019
Embrace of Mother Nature -lunch buffet is available in Meadow Cottafe every day from 29th of June until 8th of August. And also at the same time have a look some art exhibition in the Cottage.
Tel. Ritva +358 050-3620609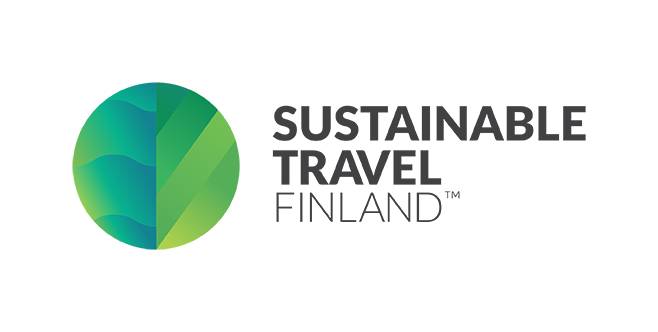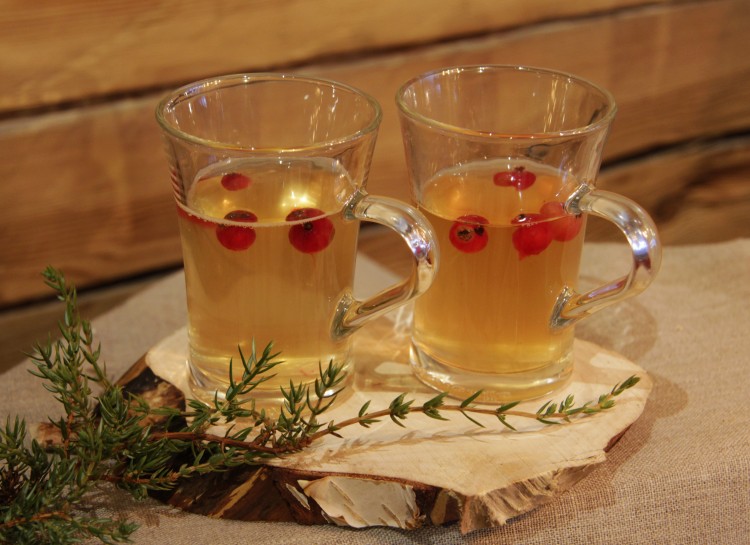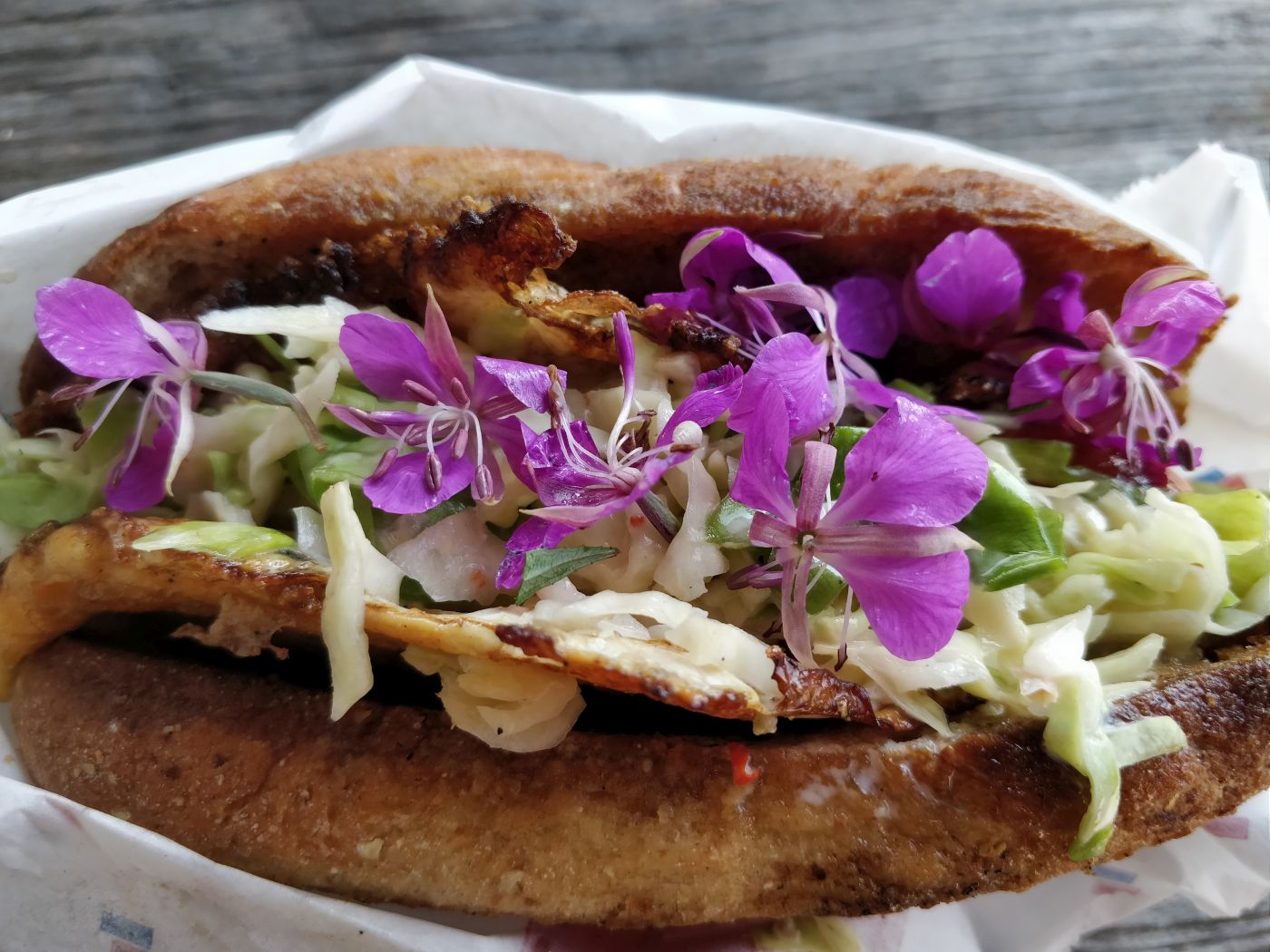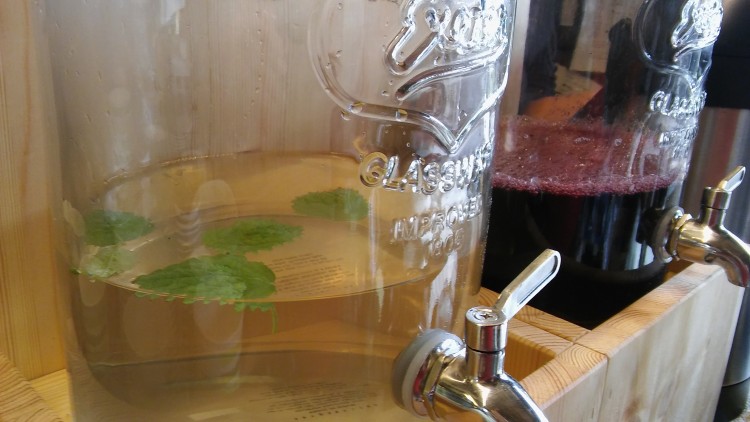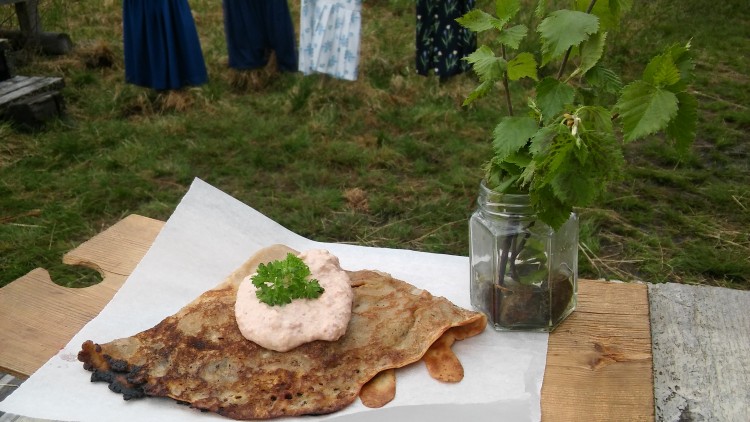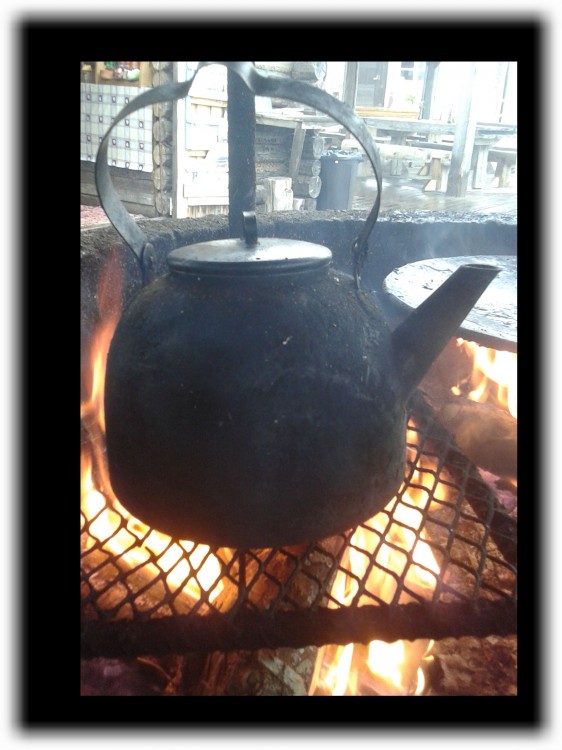 Good to know
The environment in the field, in the middle of the nature, is present in our everyday work. It gives us boundary condition to honor and protect it and it`s a source of endless inspiration.We are one little part of a wonderful ecosystem. Cherishing that precious life, is our main principle.
We help to progress of local economy by selling local handicrafts and nature and organic products. The carbon footprint of our food, based on old haymaking tradition,is small. All ingredients comes from neighborhood and in summertime even from the field around the cottage.All our dishes are recycled, we use wooden salad plates and our pancakes are served on a shingle. Coffee spoons are made of the willow, which grows on the field. We don´t use any plastic in service process.
These little things shows us that we are in the right way. We continue expanding the Sustainable process by being involved in Visit Finland´s Sustainable Travel program. As a credit and appreciation of the work we done in the field of Sustainable development, Visit Finland has granted us Sustainable Travel -badge in June 2020.
https://www.businessfinland.fi/en/do-business-with-finland/visit-finland/sustainable-travel-finland-label/
You can also show your commitment and sign Sustainable Finland Pledge at
Ask for more information
The Silent People and Niittykahvila Cafe
Campfire Coffee and Sweet Pancakes
Price / person starting from
7.00 €