The main building of Kylmäluoma visitor centre contains the cosy café-restaurant Kaakkuri, middle of the Kylmäluoma hiking area.
Programme description
Cafe-restaurant Kaakkuri is open from March to the middle of October. During the summer season, the kitchen of the 70-seat restaurant prepares daily delicious lunches.À la carte dishes are also available, in addition to lunches.Due to its A-license, one can also drink alcohol when dining, as well as raise a toast to a good catch.The café-restaurant can also provide basic food provisions and souvenirs for purchase.Kylmäluoma is also suitable for the organisation of meetings and is an excellent place, for example, for the upkeep of workplace health promotion groups.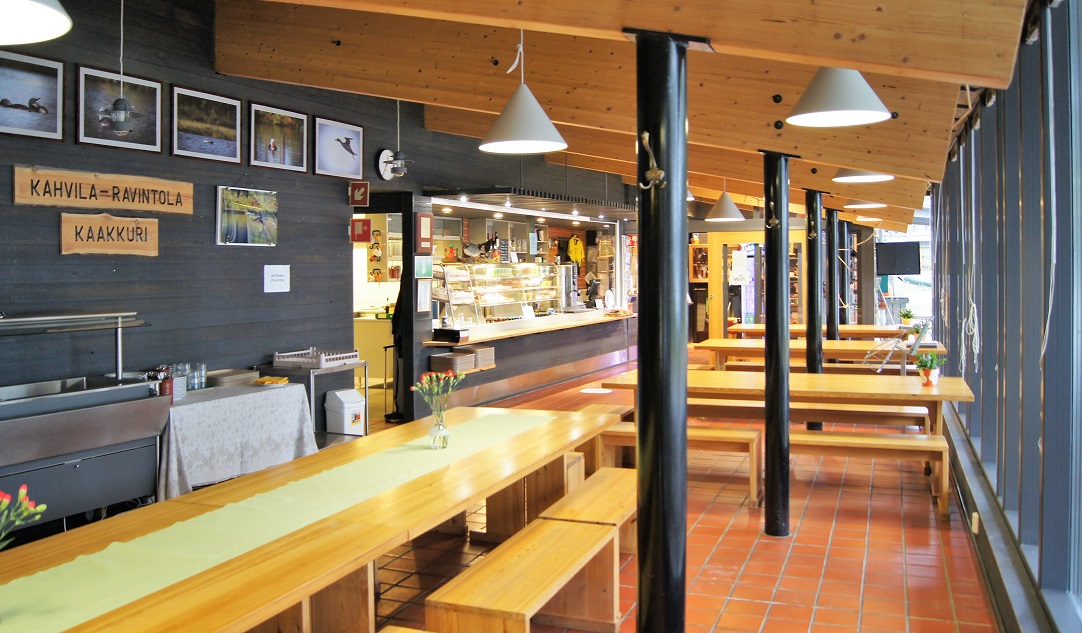 Ask for more information