Autumn is a time of silence. It brings longer and darker nights and the spectacle of magic autumn forest colors, called Ruska. A time to step back and calm down. It is a time for hiking in clean, crisp air and colorful surroundings, picking berries right off the bush. This package suits everybody who wants to spend time outdoors biking and hiking with our beloved huskies. You spend one night at our wilderness cabin.
Programme information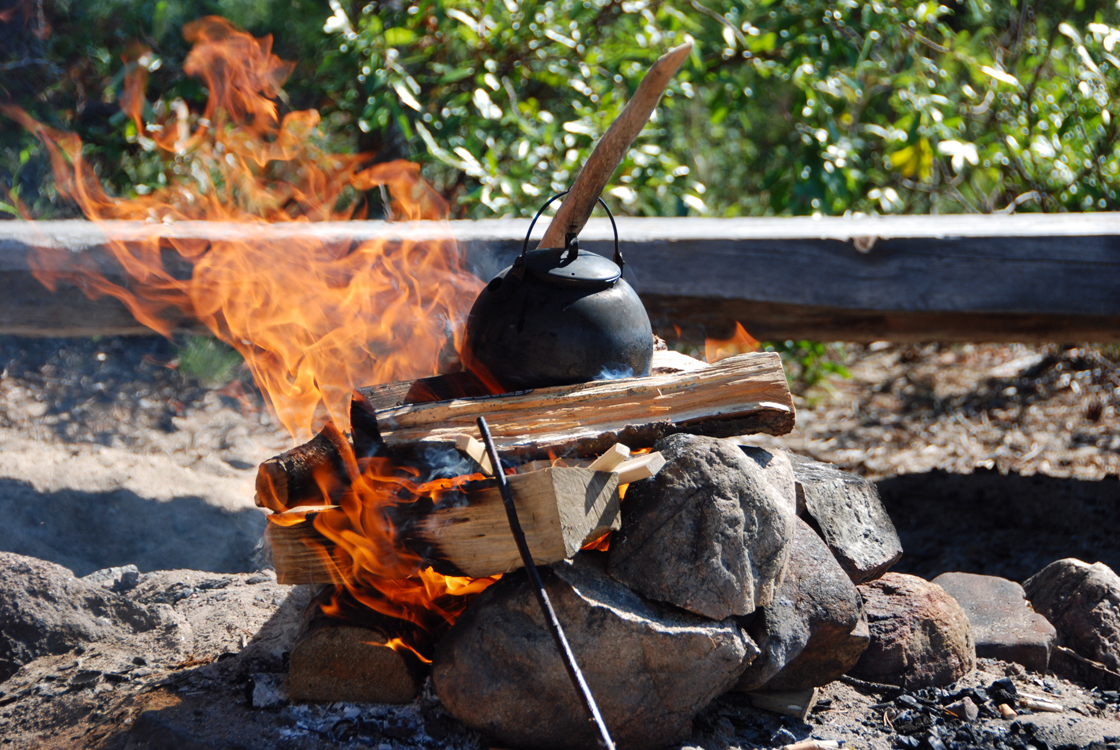 Detailed programme
Day 1: Day of arrival (Sunday)
On arrival, Saija's famous Finnish homemade food will be served to you.
Day 2: Introduction & Hiking (duration of programme: 5-6 hours)
Today you receive more information about the coming week. We show you around the lodge and give you instructions on how to use the sports equipment. We start hiking from Saija's yard along the Simosenpolku path, which leads through forest and  moorland. You'll learn about the flora and fauna of the area. While the guide prepares a typical Finnish outdoor lunch round a camp fire, you have the chance to try your luck at fi shing in the river.
Day 3/4: Overnight husky trekking
Today we start our 2-days hiking trip with huskies to our wilderness cabin Harjajärvi, where we stay overnight. A husky will be harnessed in front of you with a trekking belt. We hike each day about 5-6 hours and have lunch round a camp fire. After returning to Saija, we enjoy a relaxing footbath and the traditional Finnish smoke-sauna.
Day 5: Free day
Additional activities can be booked from our guided tours list.
Day 6: Biking in the National Park Hossa (7-8 hours)
Transfer (about 1 hour) to the Hossa National Park, where we start our ride enjoying the beautiful Finnish nature of vast forests and beautiful lakes. We follow mainly gravel roads and paths for about 4-5 hours. The guide will prepare a traditional Finnish
outdoor lunch round a camp fire.
Day 7: Free day
Additional activities can be booked from our guided tours list.
Day 8: Day of departure
For this program we suggest to hire a rental car at the airport Kuusamo or Oulu.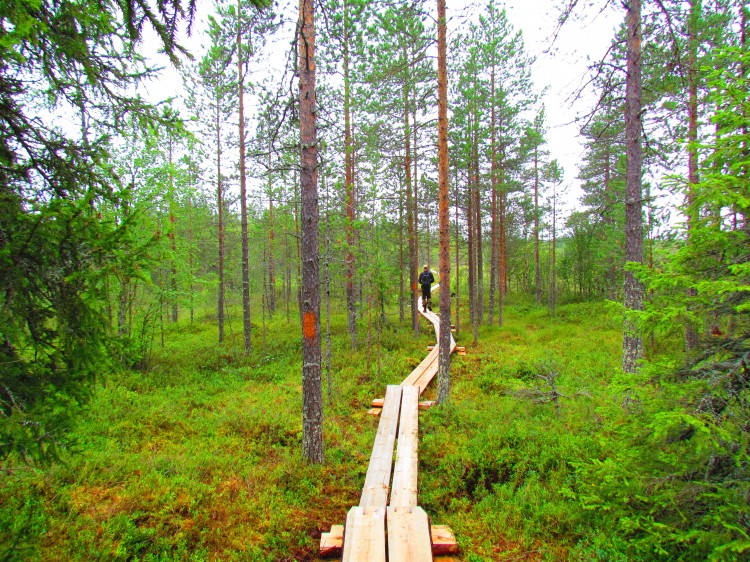 Ask for more information