Spend a day with our kind icelandic horses and enjoy the Finnish nature and wilderness.
Programme description
At this six hours long riding tour we ride to the little lake named Vauhkonen. There we take a little break and enjoy the delicious lunch which is made in campfire. After we all are rested we head back to the stable. There will be brisk tolt and gallop lengths.
Programme information
A tour is organized by reservation. A tour will be organized when there is at least four (4) participants.
Season:
15.5.-30.10.
Place:
Hóll Stable, Paltamo
Duration:
6 hours
Group size:
4 persons
Price:
130€/person
Price includes:
Guided ridingtour and lunch.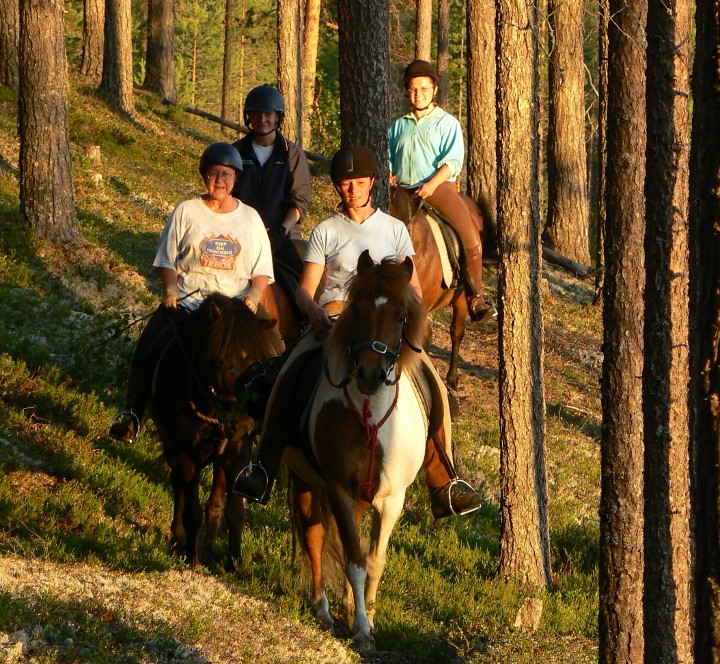 Detailed programme
The horses are ready with equipments when you arrive to the stable.
We pack our picnic lunch and supplies to saddlebags. After a short guidance we hop to the saddle and ride towards the lake Vauhkonen. After brisk tolt and gallop lengths we quiet down to walk and watch the nature and landscape.
If you feel thirsty we will take a beverage brake.
After we arrive to the lake Vauhkonen we make a campfire, cook the delicious soup and enjoy the campfire coffee with dessert.
After a break we return to the stable and treat the horses.
Good to know
Please wear clothes according to the weather and use petiolate shoes. Wellies or hiking boots are good footwear for riding.
If necessary you can get helmet and balaclava, rainwear and shoes loan from stable.
Riders weight limit is 100 kg.
This tour is only for experienced riders.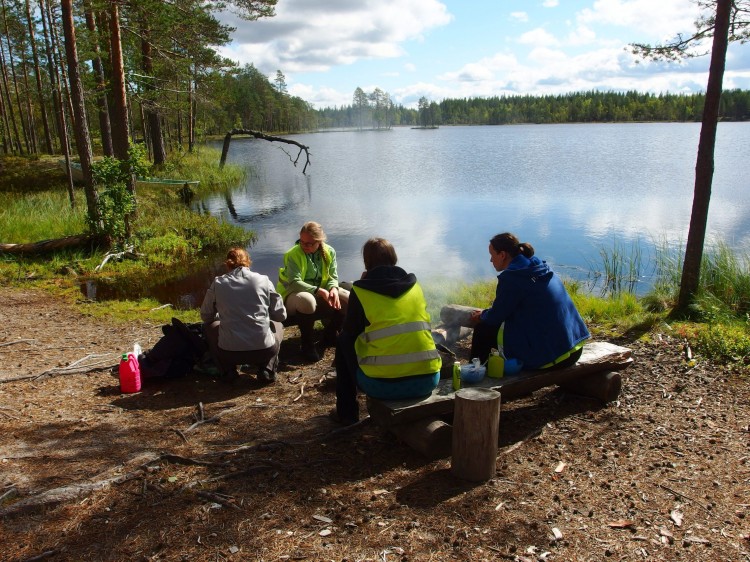 Ask for more information